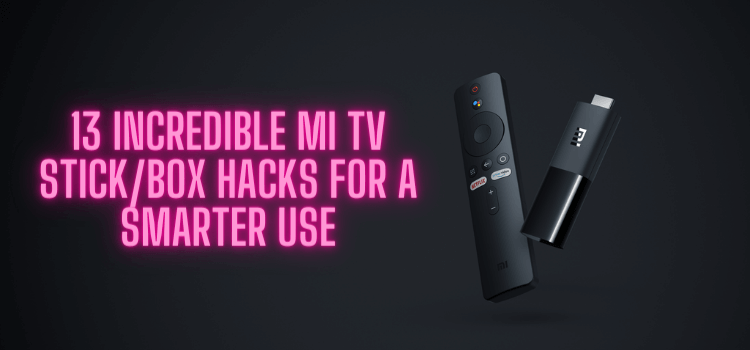 If you already bought a Xiaomi TV Stick or Mi TV Box, then you must need to learn some quick and easy Mi TV hacks that will save you a lot of time and will convert it into an entertainment media hub.
By making some little changes to your Mi TV Stick, you'll be able to watch free content from around the world, mirror the device on your laptop or computer, and play games without interruption.
Here are the 13 very useful Mi TV Stick hacks you'll wish you knew sooner…
1/13 Downloader App to Download Third-Party Apps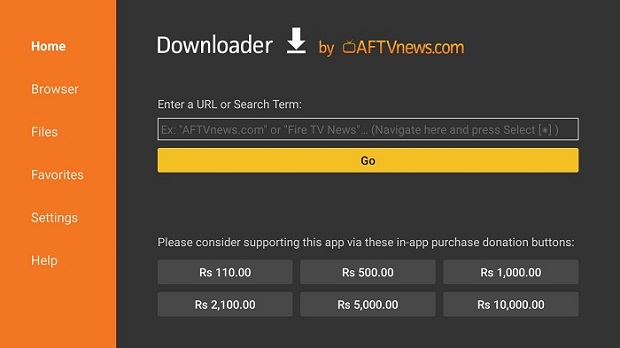 Downloader app is the best thing you will have on Mi TV Stick. It is an app that is easily available on Google Play Store and has the ability to install apps that aren't available on Play Store.
If you have a URL download link of an app and insert it into the Downloader app, you will see that it will instantly download into the Mi TV Stick and will work just fine.
To get the Downloader app, here are the steps you must follow:
On Mi TV Stick Home, Click on Apps
Select the Get More Apps option
Click on the Search icon at the top
Type Downloader and select the app from the list
Now click Install
Once installed, click Open
On Downloader Home Menu, enter the URL and click Go
2/13 Hide your IP Address on Mi TV Stick for Safe Streaming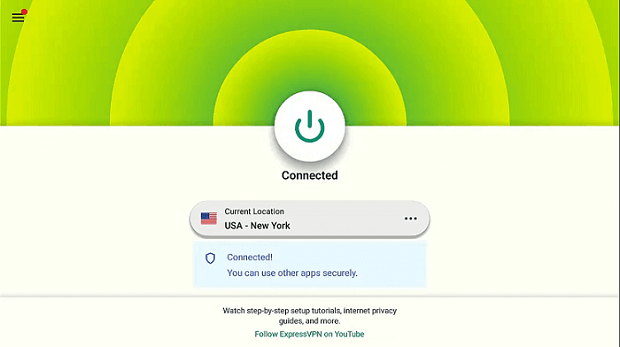 If you don't want your ISP to track your online activity on Mi TV Stick, then you better get yourself a Virtual Private Network.
A VPN keeps your internet traffic completely encrypted so no one on the internet will be able to see what you're streaming as it replaces your original IP with a new IP address.
Before installation, you need to first subscribe to ExpressVPN. It is the fastest VPN you'll ever get and it comes with 30-days money-back guarantee with 3 Months Free. 
Read more: How to Install and Use ExpressVPN on Mi TV Stick
3/13 Download Any App Using Google Play Store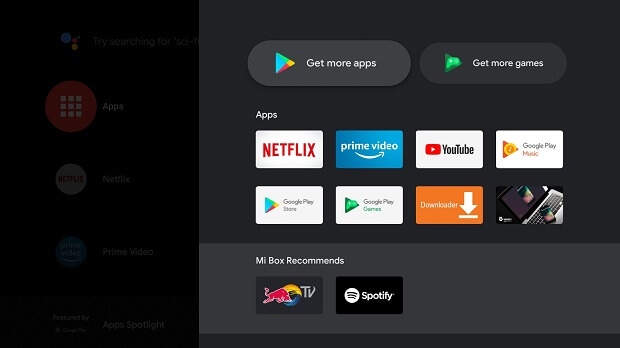 The feature that sets apart a Mi TV Stick device from a Fire TV Stick device is the availability of a Play Store. You can install and use any app that you like on Mi TV Stick considering that it's compatible with the device.
This feature is the reason why many people are becoming more interested in getting a Mi TV Stick device. Play Store is a built-in feature just like an Amazon Store. Here are the steps you need to follow to download any official app:
On your Mi TV Stick Home, click on the Apps menu
Now you will see a Play Store logo that says 'Get More Apps' so click on it
You will see some recommended apps, or you can search for any app in the search bar
Type for any app and click Install
4/13 Control/Mirror your Mi TV Stick with Vysor App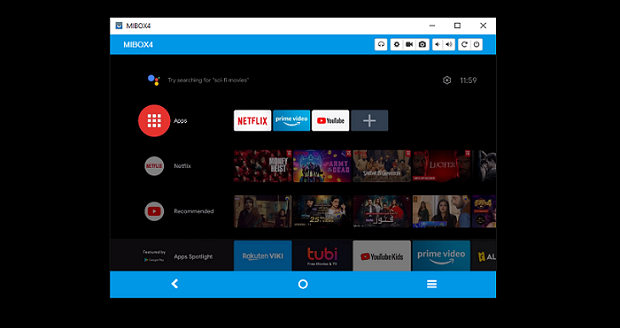 Mirroring your Android device or a laptop onto your Mi TV Stick or vice versa can be achieved by installing the Vysor app.
With this app, you can't just mirror your Mi TV Stick but you can also control your device from a laptop or phone and even play games while using the laptop keyboards. Its basic version is free but the resolution is quite low. However, for only $40 you can buy the Vysor app lifetime subscription.
Want to know how to get this app? Follow these steps:
Download and Install Vysor app on your laptop or computer
Once installed, open the app and click on Connect to a Device option
It will ask Mi TV Stick IP address which you can get by going to the Mi TV Stick Home Menu
Select the Settings icon
Click on Device Preference
Select About
Now click on Status
Note down the IP address and insert it on your Vysor app and it will instantly connect
You can also take screenshots or screen record a video with this app as well!
5/13 Make Mi TV Stick Device an Entertainment Hub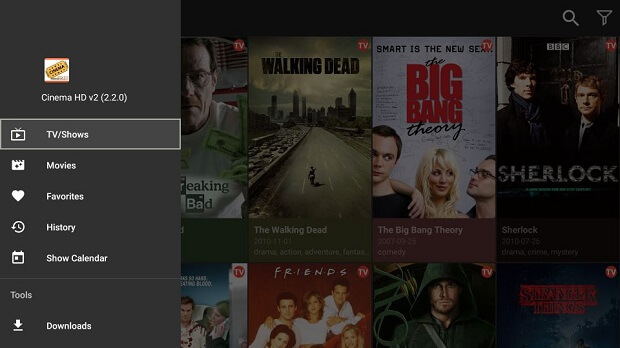 If you don't want to spend anything on your cable or some of the expensive streaming services such as HBO Max, US Netflix, or Disney Plus, then you need to install some of the popular third-party apps like Cinema HD or BeeTV for free Movie and TV Show streaming.
It will stream HD content with simply no buffering at all. However, you will most likely require a VPN (such as ExpressVPN) to keep your online identity anonymous while streaming. 
6/13 Change Date and Time on Mi TV Stick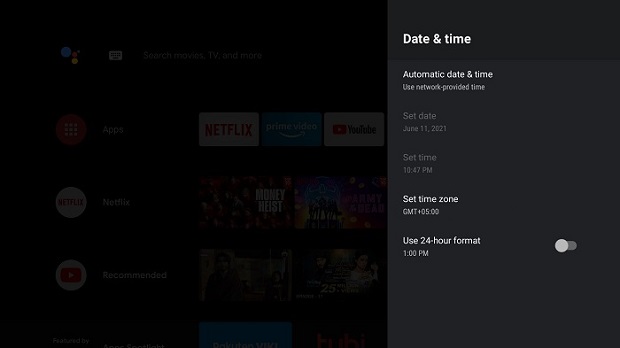 When you set up your Mi TV Stick for the first time, it asks your location and it sets time accordingly. However, if you do not wish to disclose your information then you would have to manually set your time.
In order to do that, you need to follow these instructions:
Go to the Settings icon from the Home Menu
Click on Device Preference
Select Date & Time option
Click on 'Select Time Zone'
Now choose your Country/City and the time will change
7/13 Use Bluetooth Device on Mi TV Stick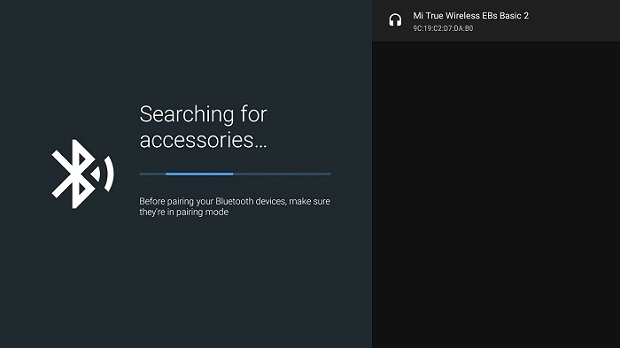 This hack is quite an easy one but most people don't know either how to use it or can't properly connect to the device. You can connect to a wireless headphone, wireless keyboard, or game controller.
It's also a good option to watch any of the content on your Mi TV Stick on your headset if someone is bothered by the volume.
All you have to do is to follow these instructions:
On your Mi TV Stick Home Menu, click on the Settings icon
Now select 'Remote and Accessories'
Click on Add Accessory
It will take few seconds to discover your device if the Bluetooth is turned ON
Once it discovers, click on that device and it will pair immediately
8/13 Play Games on Mi TV Stick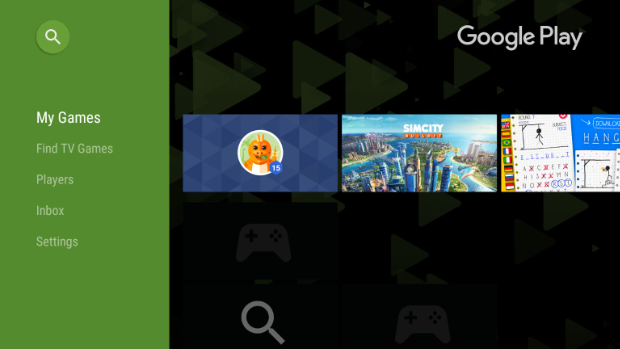 The major benefit of having a Google Play Store is not just the accessibility of different apps, but the fact that you can play games on Mi TV Stick.
The only way to play is with the help of a controller. Once you connect the controllers with the help of Bluetooth, you can follow these steps:
Go to Apps from the Home menu
Click on 'Get more games'
Select Next
Now click on TV Games and choose any game you want to play
9/13 Easily Jailbreak Mi TV Stick Device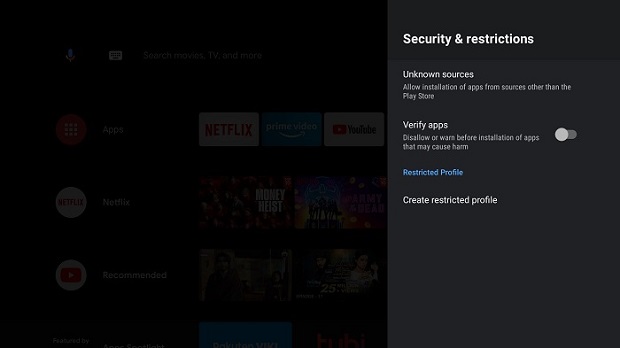 Jailbreaking Mi TV Stick is such an easy thing to perform. Jailbreaking is done to install any third-party apps within Mi TV Stick with ease, or otherwise, you will receive an error or simply that app won't work.
You need to Turn OFF Apps from Unknown Sources and for that, you will need to follow these steps:
On your Mi TV Stick Home, click on the Settings menu
Click on Device Preference
Select Verify Apps and then Turn OFF
If the problem persists, then you can click on Unknown Sources
Then select the App and choose 'Allow'
10/13 Keep your Mi TV Stick Updated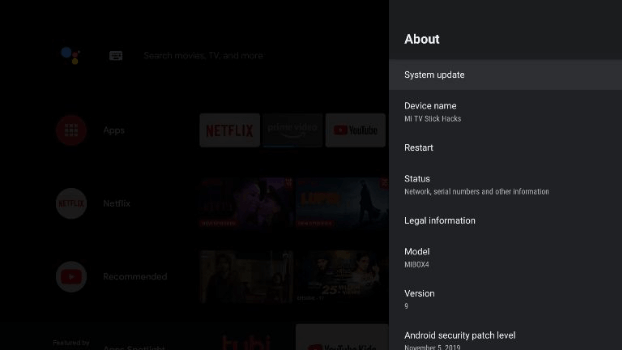 Mi TV Stick and Mi TV Box release software after every few months and you need to update it in order to have a smooth streaming experience.
The new updates bring you new features that will make your Stick or Box faster and easy to use as well. Here are the steps you need to follow:
Go to Settings
Then click on Device Preference
Select About
Click on System
Then select Update
11/13 Closeout the Apps you are Using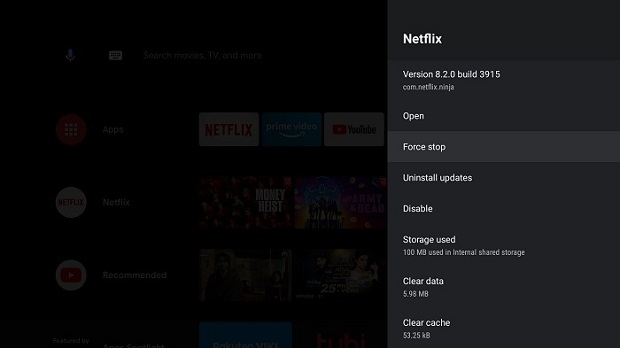 Whenever you try to close down the app, you would normally press the 'Circle' button on your Mi TV Stick remote which takes you to the Home Menu.
But what you don't know is, the app is still running and it will slow down your Stick. The best way to close the app that you aren't using is to 'Force Stop' it. Follow these steps:
Go to the Settings menu
Click on the Apps
Under the option 'Recently Opened Apps', click see All Apps
Choose any app that you want to Force Close it e.g. Netflix
Select Force Stop
Then click OK
12/13 Browse the Internet on Mi TV Stick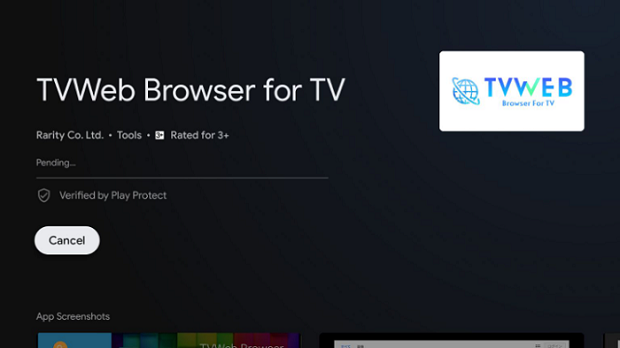 If you only need to browse the internet or access a website that doesn't have an app, then there's a TVWeb Browser that works just fine.
TVWeb Browser is found in the Play Store and you can get it by following these steps:
Go to Apps from your Mi TV Stick Home
Click on 'Get More Apps'
Click on the Search icon at the top and type 'Browser'
You will see many browsers appear, but click on TVWeb
Now press Install
Click Open once installed and start using the internet
13/13 Change Language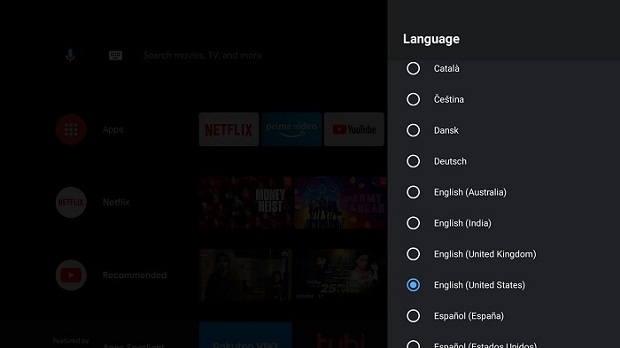 Mi TV Stick has 'English' as its default language, but if you want to change it to some other language. It offers various different languages such as Afrikaans, Deutsch, English (UK, US, Australia, India), Española, François, Filipino, Italiano, Portuguese, Turkce, Russian, Arabic, Chinese, and a lot more.
Here are the steps you need to follow:
Go to the Settings menu from the Mi TV Stick Home
Click on Device Preference
Click on Language
Now select any of the Language from the list
Key Takeaways
Mi TV Stick is gaining popularity against every other device i.e. FireStick, Roku, or NVidia Shield TV. These hacks will help you enhance Mi TV Stick performance and will make your device more powerful than it was before.
If you know more about Mi TV Stick hacks, feel free to share with us in the comment section.