This is a step-by-step guide on how to install Cinema HD on MiTV Stick and Mi TV Box.
Cinema HD is currently the best streaming application to watch on-demand content such as Movies and TV Series for free on Mi TV Stick.
It is compatible with almost every streaming device including MI TV Stick, Amazon Fire TV, Chromecast, Ruko, Ios, and others.
Its latest version V2.5.0 updated in 2023 has fixed all the bugs and works great on the Mi TV stick.
It is unavailable on the Play Store, due to which it has to be installed with the use of a third-party application such as the Downloader app.
Although Cinema HD is a safe streaming application, chances are that it might expose your IP address to your ISP. Therefore, it is strictly advised to use a VPN on your Mi TV Stick.
Our Recommended VPN – ExpressVPN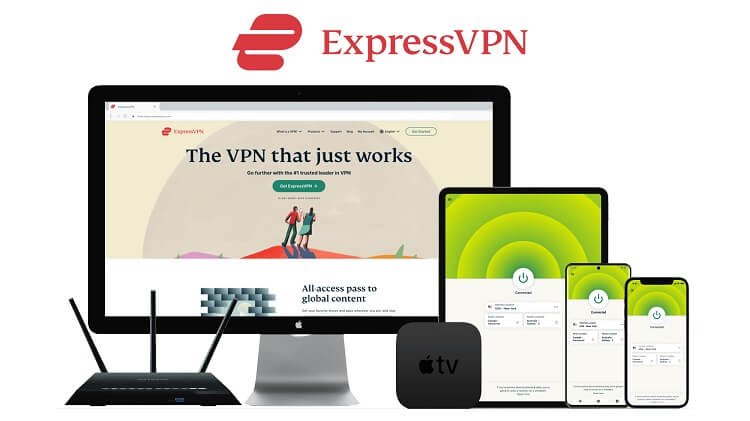 Warning: ExpressVPN is our main choice when it comes to unblocking geo-restricted content OR Streaming free content that is available on third-party APKs. It ensures that your online activities remain concealed from the Government and ISPs.
ExpressVPN offers 3 extra months for free along with a 30-day money-back guarantee. The VPN can work on five simultaneous devices with a single account.  
LEGAL COPYRIGHT DISCLAIMER: At MI TV HACKS, we do not confirm the legality or official licensing of the media content streamed by apps, websites, or services. We want to make it clear that we are not the owners, operators, or resellers of any streaming sites, apps, or services. Additionally, MI TV HACKS is not involved in the administration or hosting of any such platforms.
How to Install Cinema HD on Mi TV Stick
Before you stream anything, make sure to install and use ExpressVPN on Mi TV Stick for safe and secure streaming. After that, follow these steps:
Step 1: On your Mi TV Stick Home, click on the Settings icon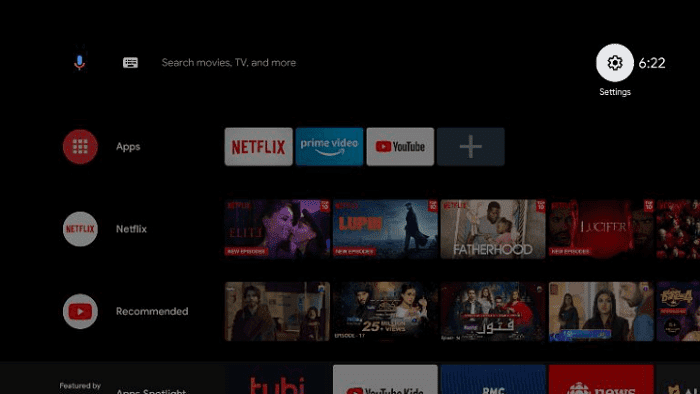 Step 2: Now click on Device Preference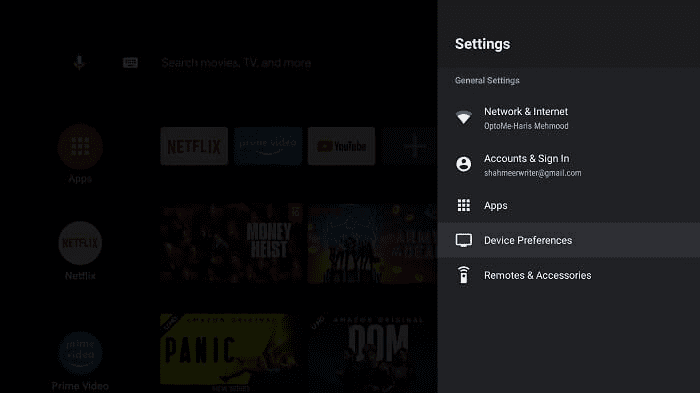 Step 3: Select Security and Restrictions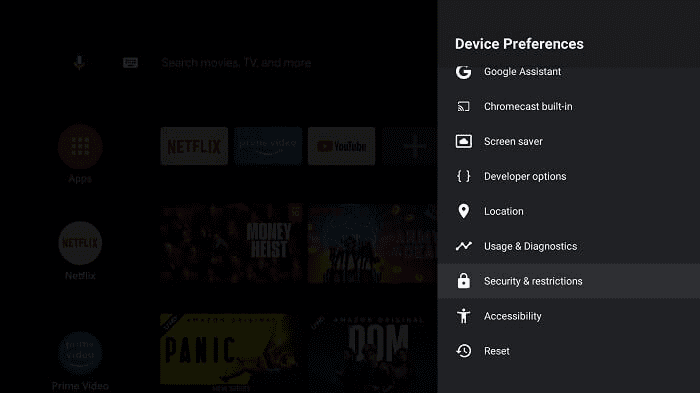 Step 4: Turn OFF Verify Apps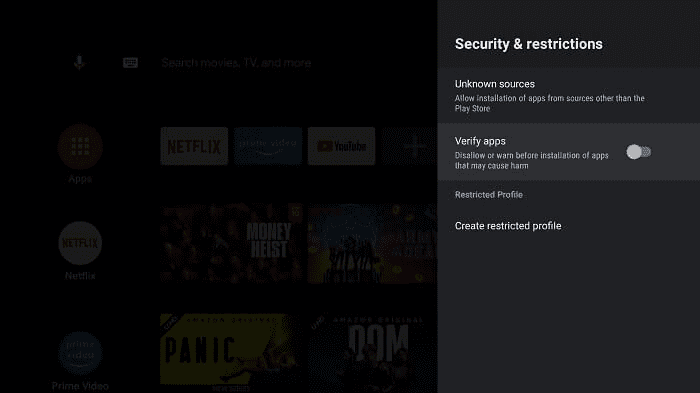 Step 5: Go back to Mi TV Stick Home and click on the Apps menu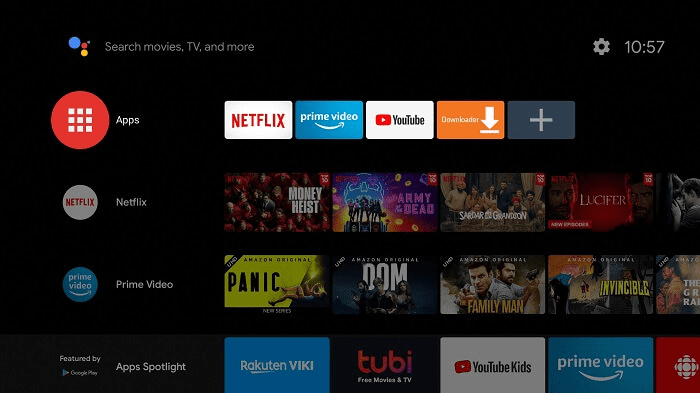 Step 6: Now select Get More Apps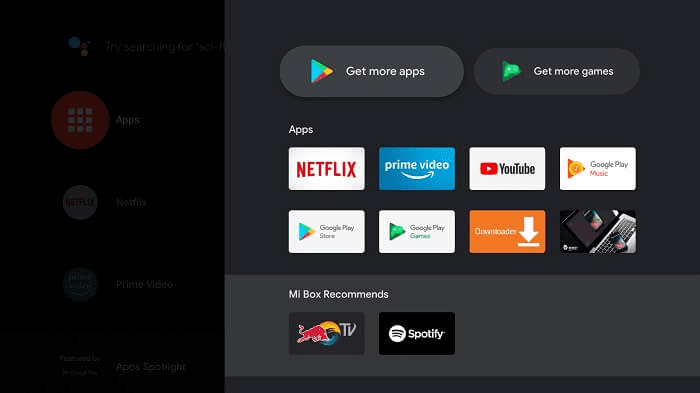 Step 7: Click on the Search menu at the top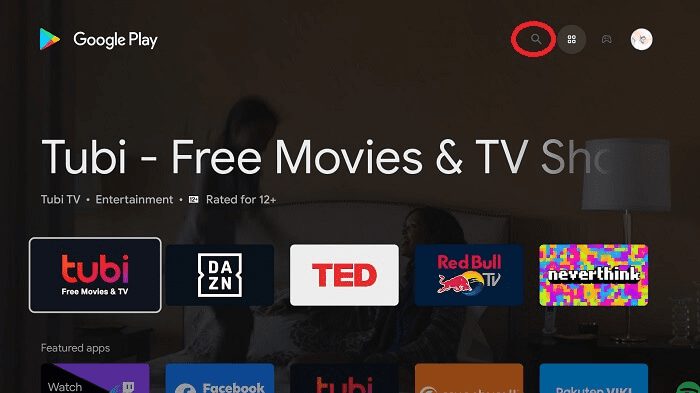 Step 8: Type Downloader and select the app from the list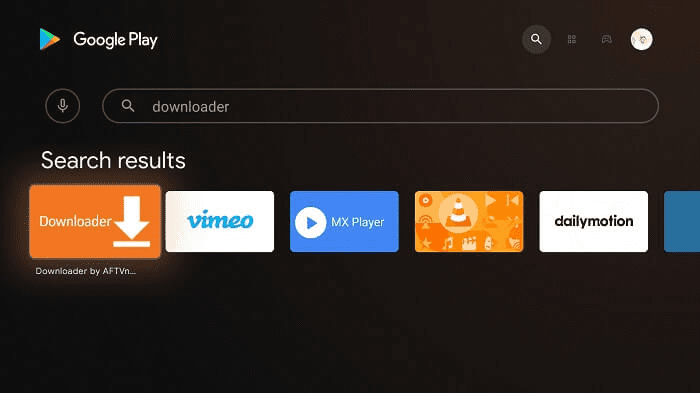 Step 9: Press Install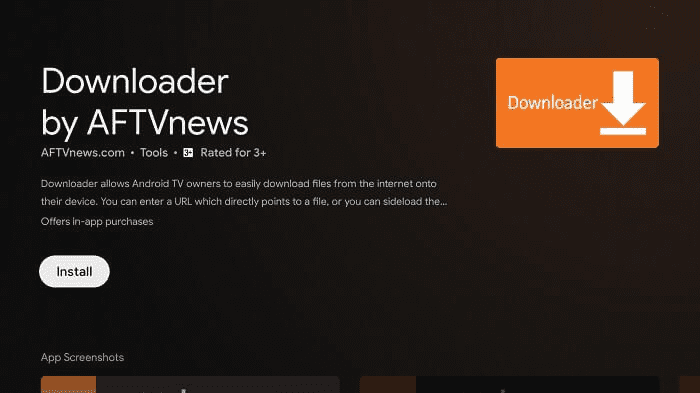 Step 10: Wait for the app to install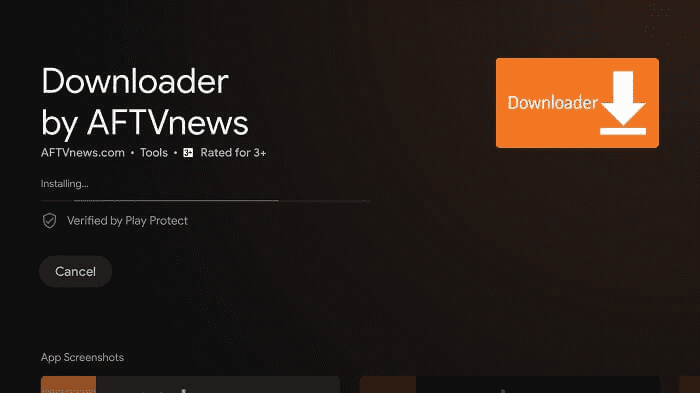 Step 11: Click Open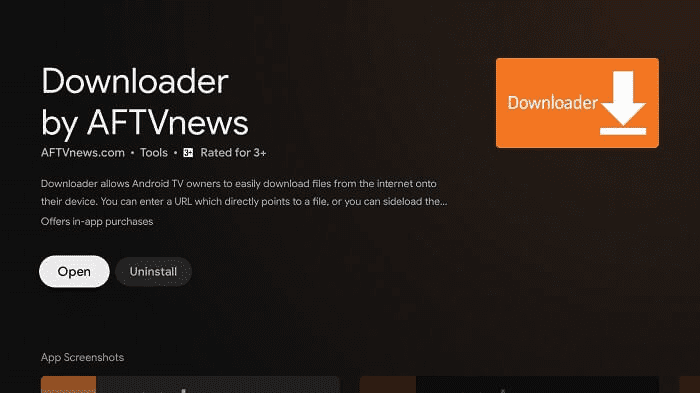 Step 12: Once the Downloader app is launched, click Allow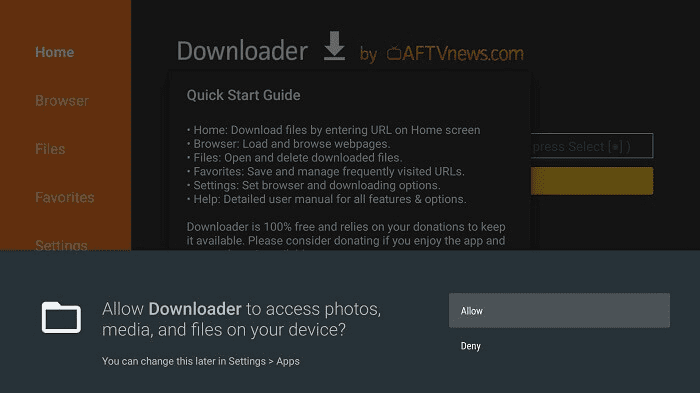 Step 13: Click OK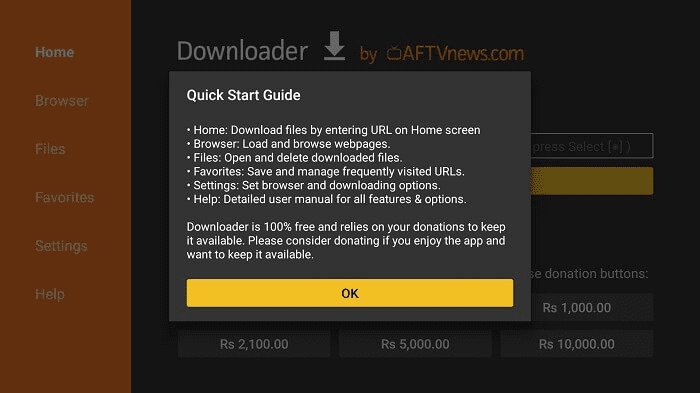 Step 14: Click Settings and Turn ON APK Auto-Install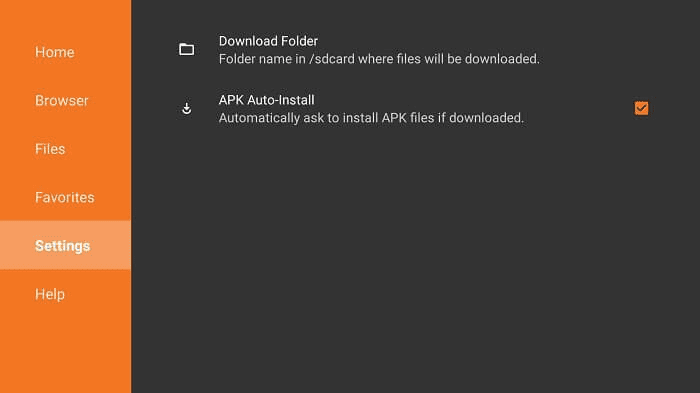 Step 15: Now on the Home Menu and click on the URL bar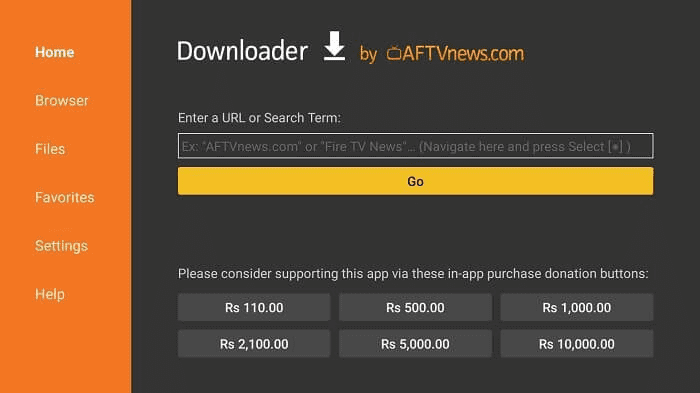 Step 16: Now enter this URL tinyurl.com/cinemahd-mitv and click Go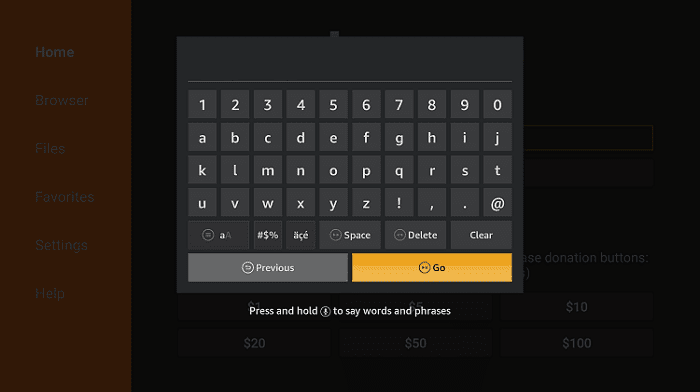 Step 17: Wait for the download to finish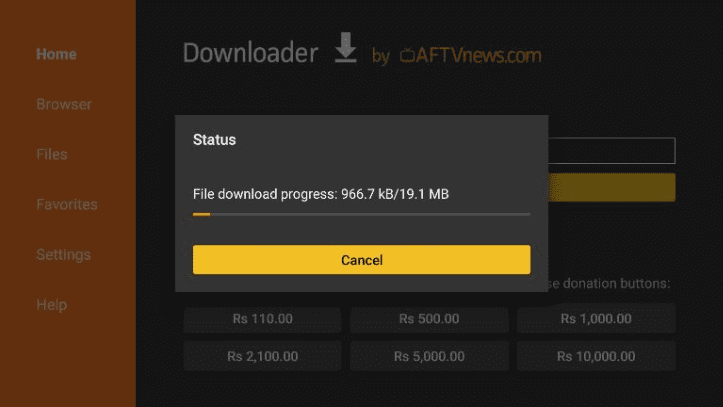 Step 18: When you click Install, this message appears. Click Settings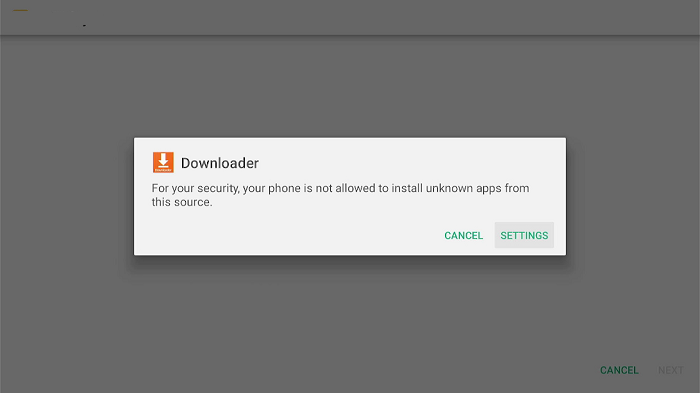 Step 19: The menu will open, click to allow the downloader app to install third-party apks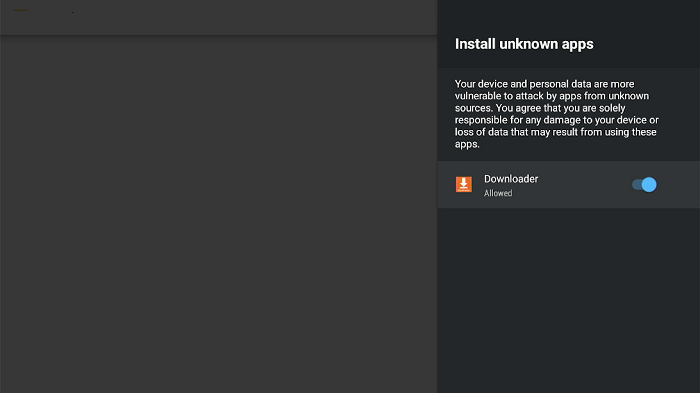 Step 20: Now click Install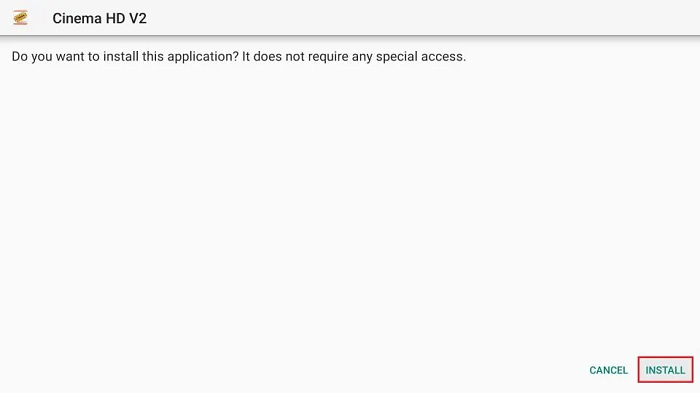 Step 21: Cinema HD apk is installing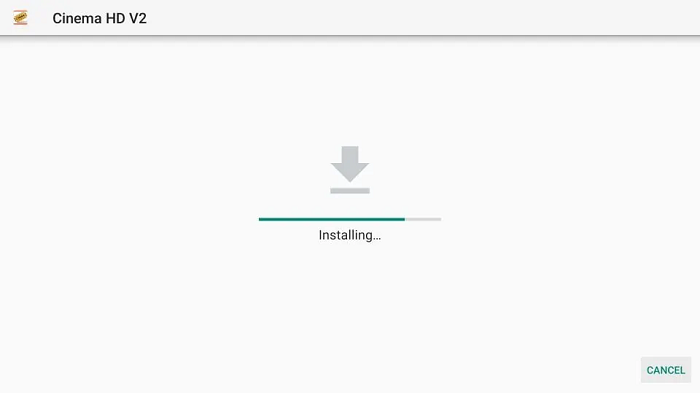 Step 22: Click Done once the installation is completed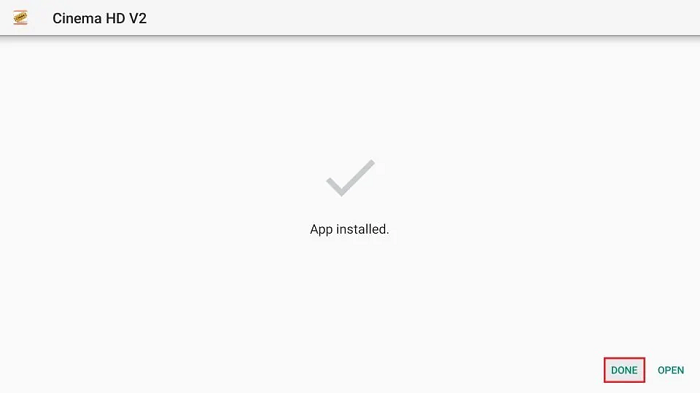 Step 23: Click Delete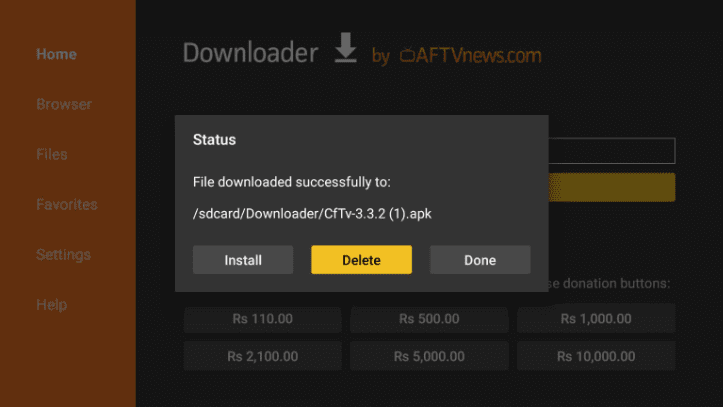 Step 24: Select Delete once again to delete the APK and free the space.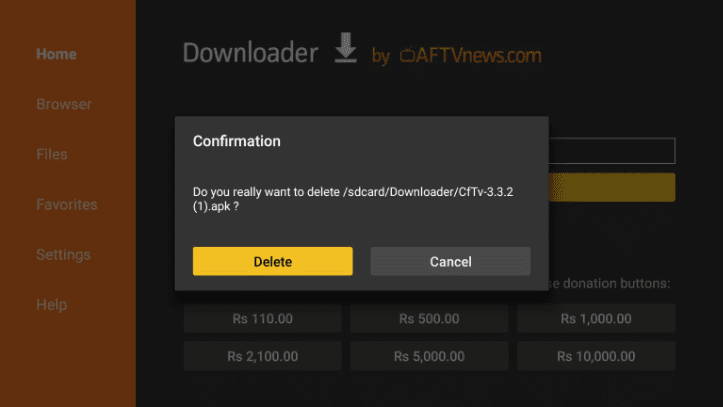 How to Use Cinema HD on Mi TV Stick
Before you stream anything with Cinema HD, make sure to install and use ExpressVPN on Mi TV Stick and then follow these steps to use Cinema HD:
Step 1: When you are streaming the latest movies for free, it is important to stay anonymous, so first of all open the ExpressVPN app and connect to any server to hide your online activity.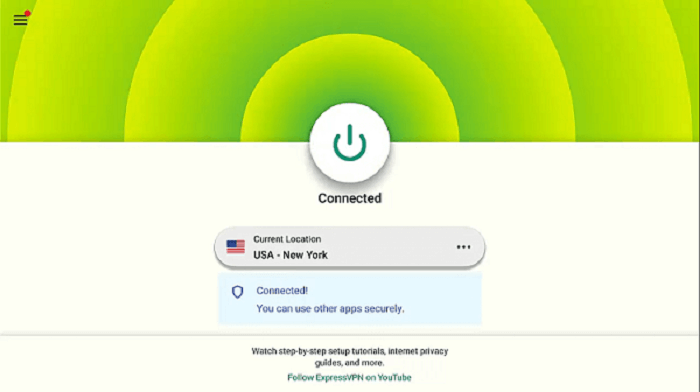 Step 2: Now Click on the Apps menu from the Mi TV Stick Home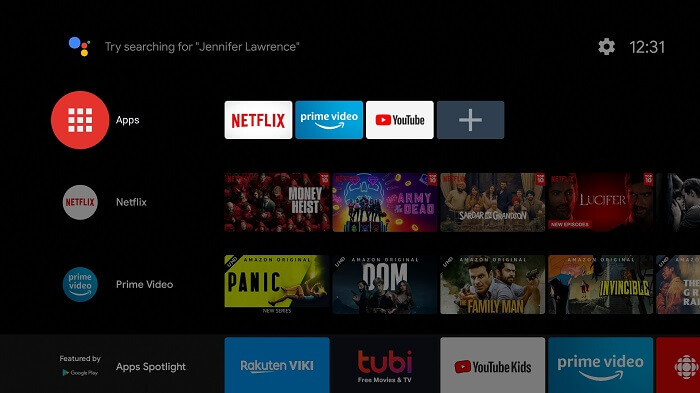 Step 3: Select the Cinema HD app from the list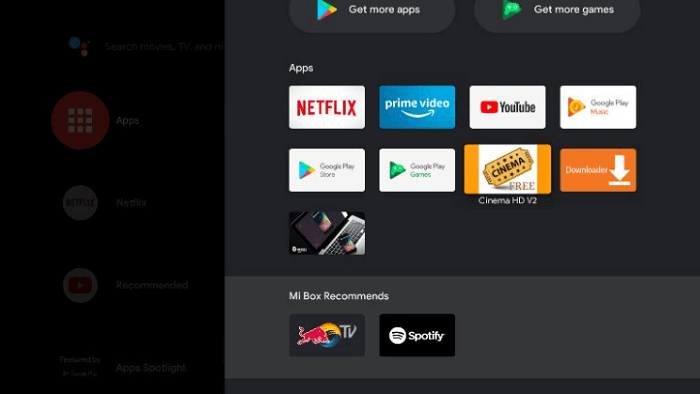 Step 4: Click Allow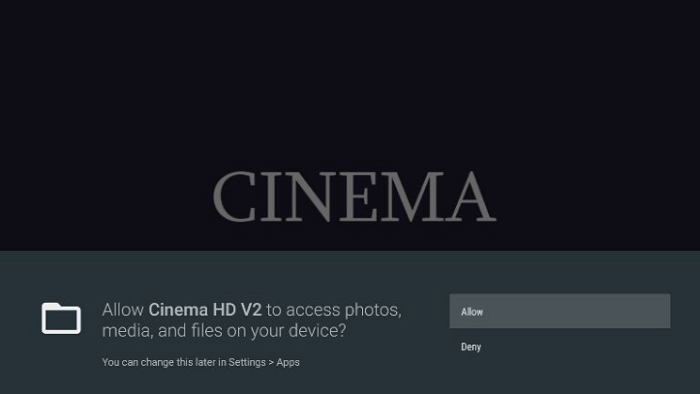 Step 5: Select Install for the new version only if it asks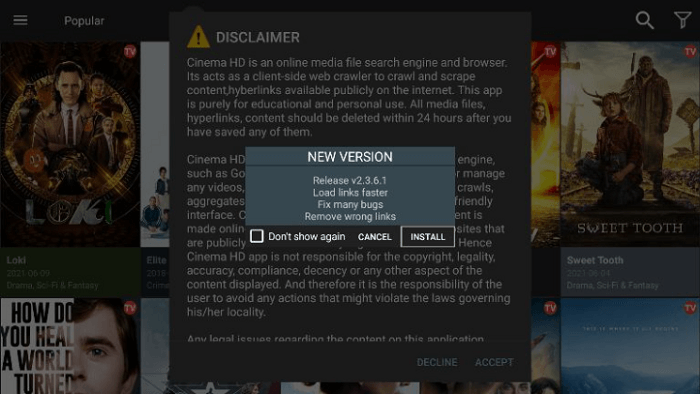 Step 6: If it prompts a message, then click Settings and Turn ON the Cinema HD option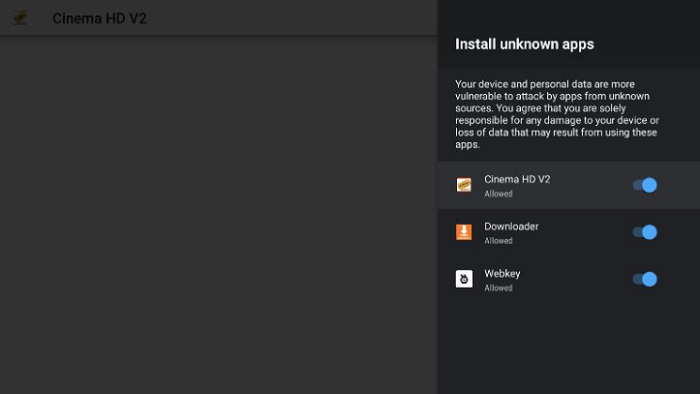 Step 7: Click Accept and then Click OK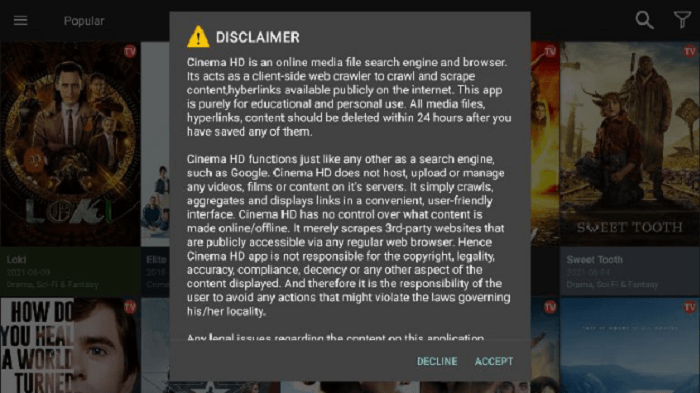 Step 8: This is the interface of Cinema HD, choose any title and start streaming for free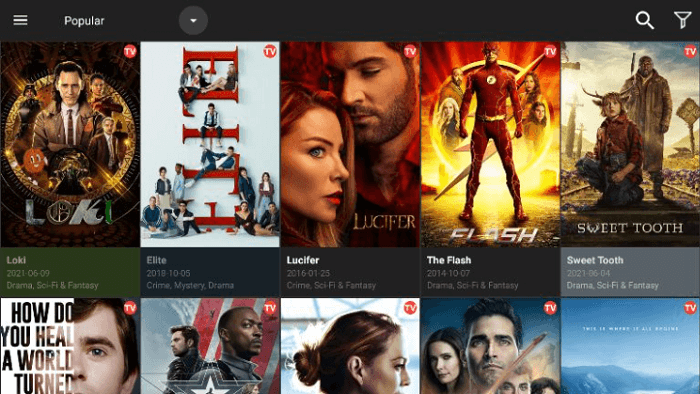 Note: If Cinema HD needs to be updated, a pop-up will appear. Click on update and agree with the terms and conditions to proceed.
Features of Cinema HD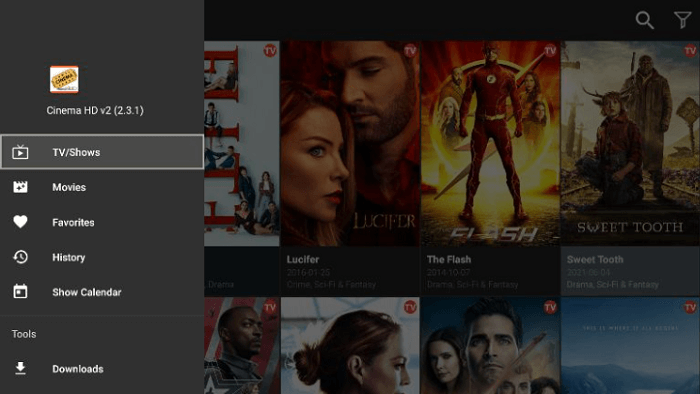 After the departure of Terrarium TV, Cinema HD has served as the best alternative to streaming on-demand content. Here are some features to be noted:
Video quality
Cinema HD provides a high-quality video streaming experience. You can choose between low to full HD range. Hence, the application does not compromise on quality at any cost.
User interface
The user interface of cinema HD is very straightforward and minimalistic. This feature allows the users to easily navigate through the application without any distractions. Not to mention, it is also very remote-friendly.
Vast content options
Cinema HD has a vast content library. It supports an extensive collection of TV shows and movies sourced from a variety of different online streaming services.
Real-debrid and Trakt TV
It supports real-debrid and Trakt TV integrations so you can easily download your favorite content.
No hidden charges
The application is free of cost and comes along with no hidden charges at all.
How to Set up Real-Debrid with Cinema HD
Follow these steps to set up real-debrid with Cinema HD on an MI TV stick:
Step 1: Launch Cinema HD and choose the menu button in the top left corner.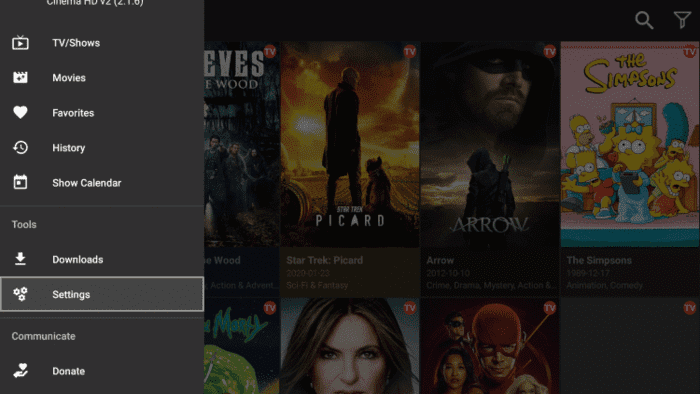 Step 2: Now, tap on settings and choose the option to log in to real-debrid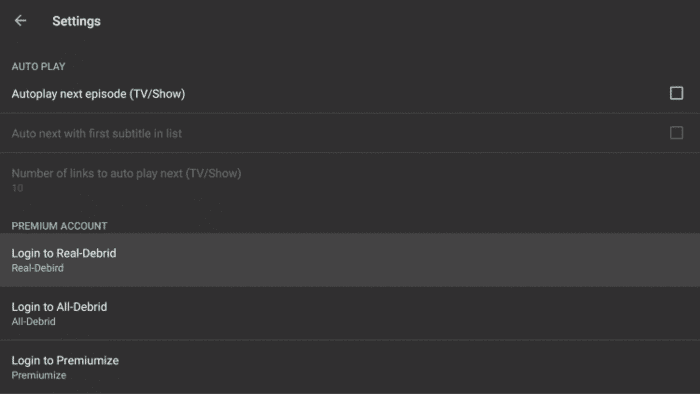 Step 3: You will see a code on the screen. Make sure to note that down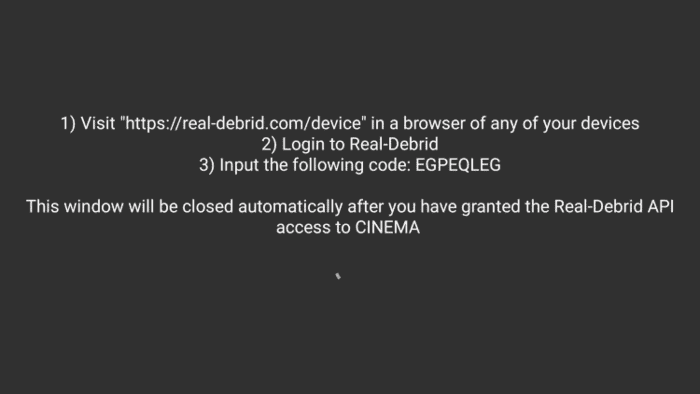 Step 4: Launch any web browser on your computer to enter the following URL: real-debrid.com/device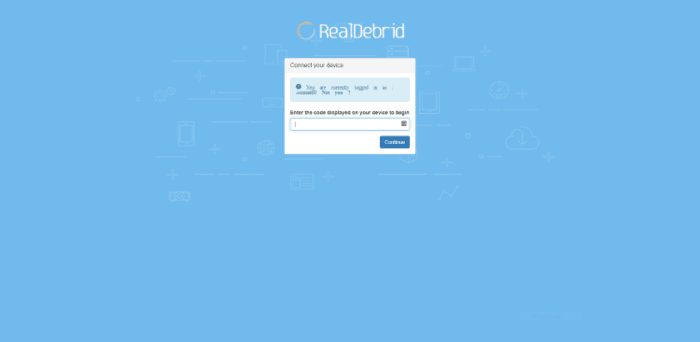 Step 5: Enter the code and press continue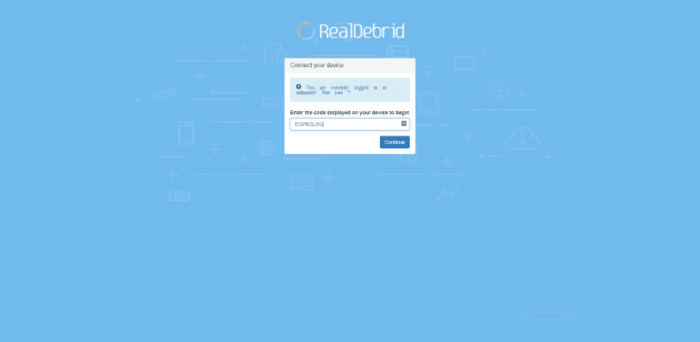 Step 6: A notification will pop up saying that the authorization is complete.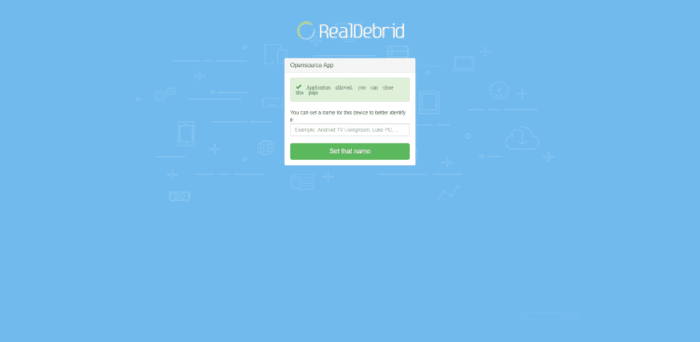 Step 7: In the settings of Cinema HD, you will be able to locate Real-debrid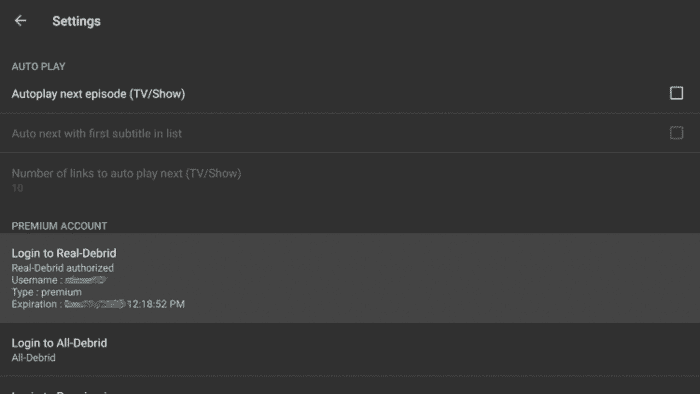 Step 8: The content of real-debrid will appear in yellow from where you can stream it.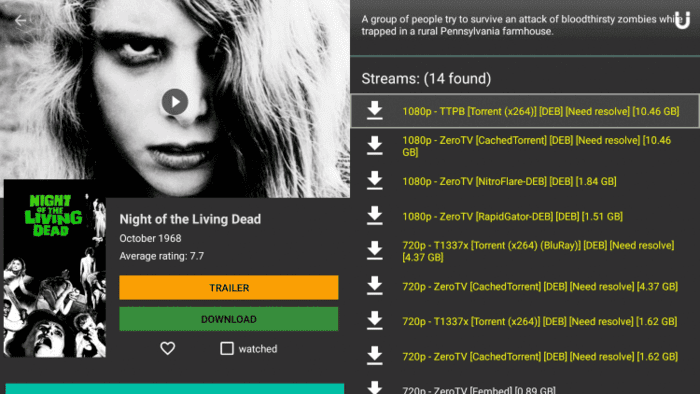 How to Setup Trakt Tv on Cinema HD
Similar to real-debrid, you can easily set up trakt.tv on Cinema HD. Follow these simple steps:
Step 1: Launch the app and click on the menu button located in the top-left corner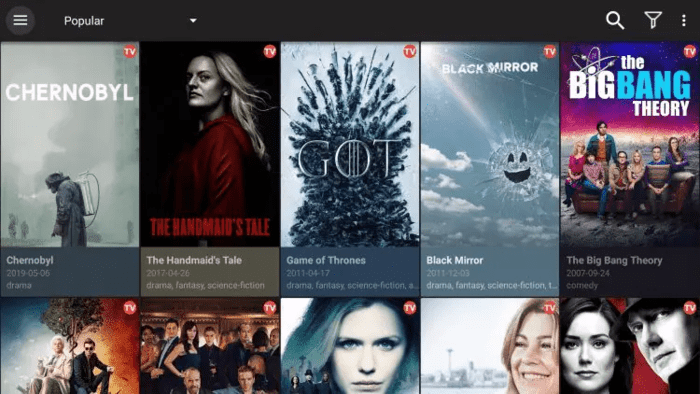 Step 2: In the menu bar, choose Settings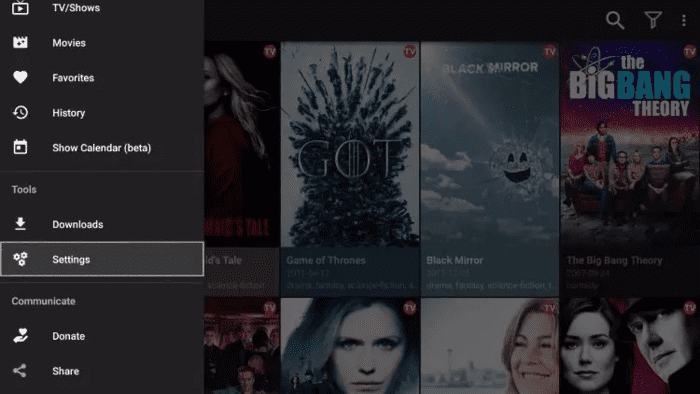 Step 3: Select the "Login to Trakt TV" option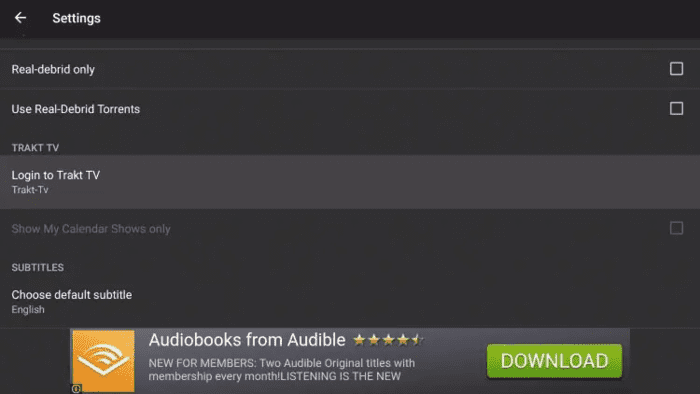 Step 4: Note down the given code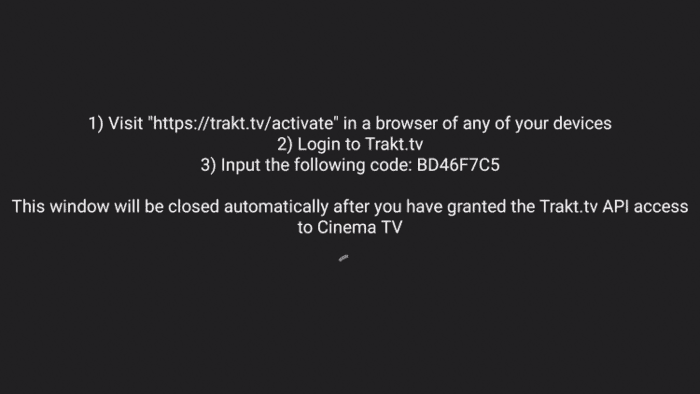 Step 5: Launch a web browser to enter the following URL: https://trakt.tv/activate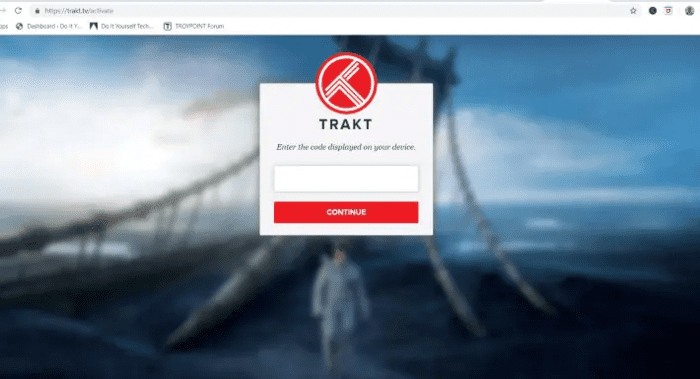 Step 6: Enter the noted code and click Continue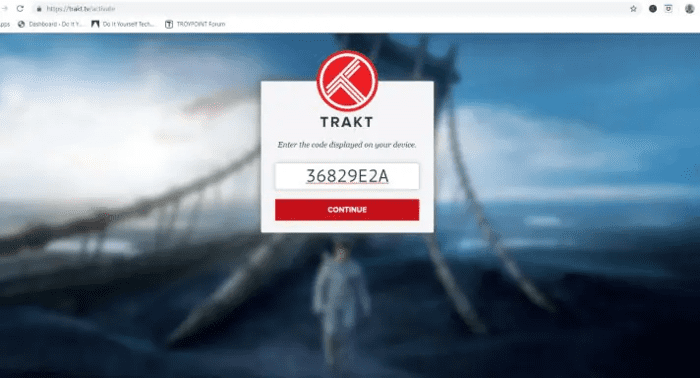 Step 7: Click Yes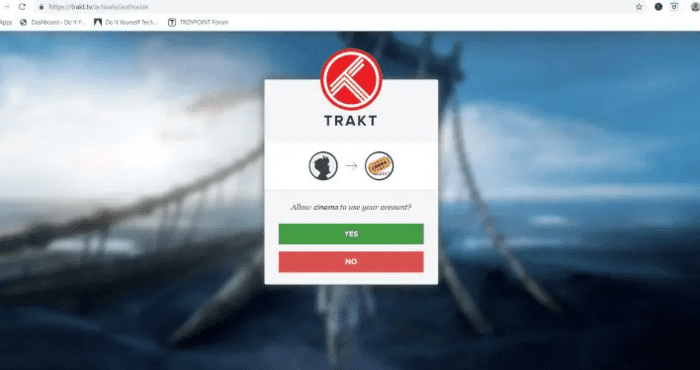 Step 8: Trakt TV authentication message appears.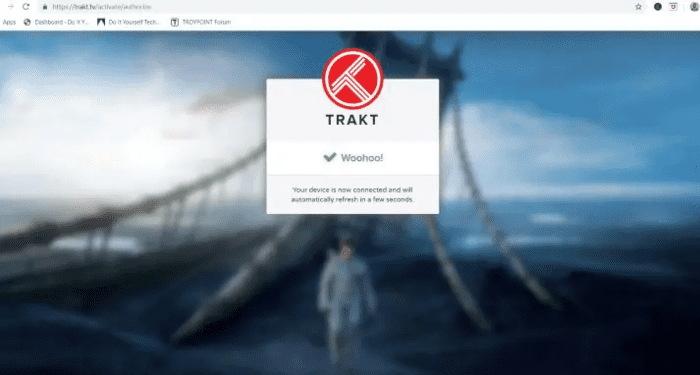 Step 9: Go back to the cinema HD app and you will be able to see the sync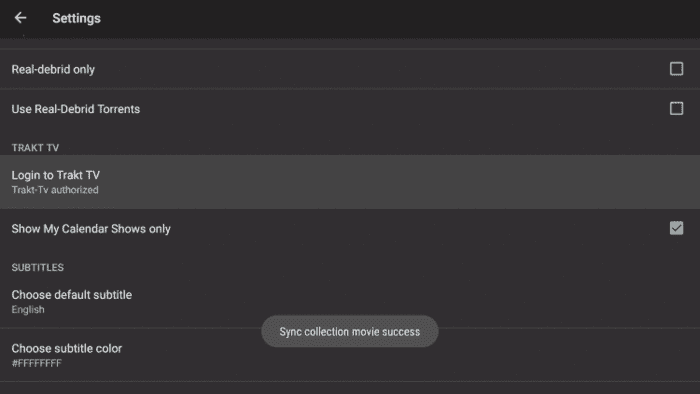 How to Download Movies from Cinema HD
On your Cinema HD app for Mi TV Stick, choose the movie that you want to download and select the download option.
Mostly, the content you wish to download will be unavailable due to geo-restrictions. Therefore, make sure to connect to a VPN (we recommend ExpressVPN) to get access to it. A VPN will encrypt your IP address, giving you unlimited access.
Steps to Add Subtitles on Cinema HD
If you want to use the amazing feature of enabling subtitles on Cinema HD, follow the steps below:
1. Play your favorite content
2. Tap on the dialogue button in the top-right corner of your screen.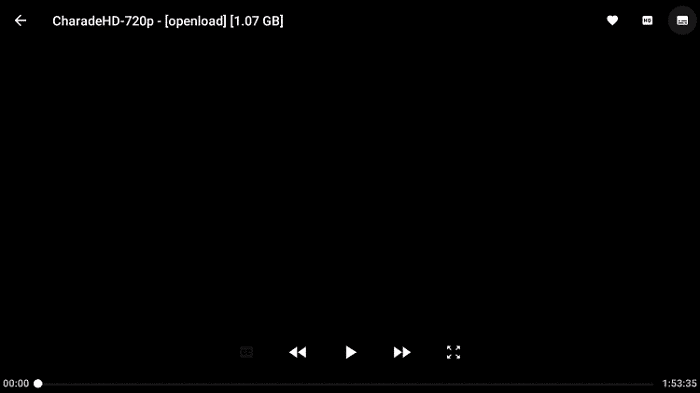 3. Select the preferred subtitle language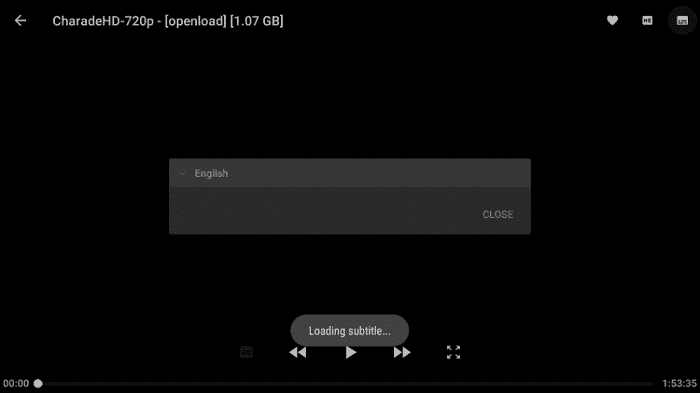 4. A list of subtitle files will appear. Go for the one with the most downloads.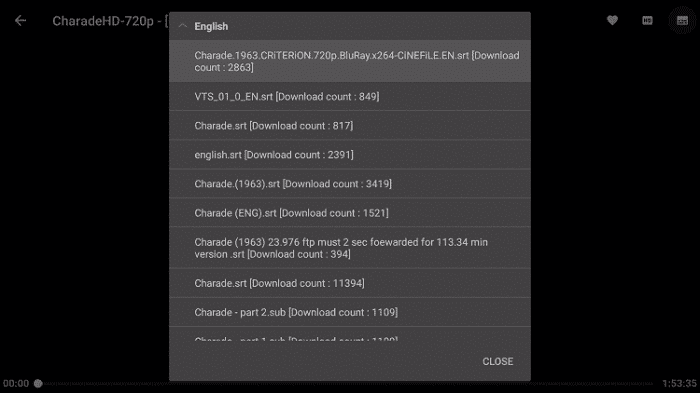 5. Your content will stream with subtitles now.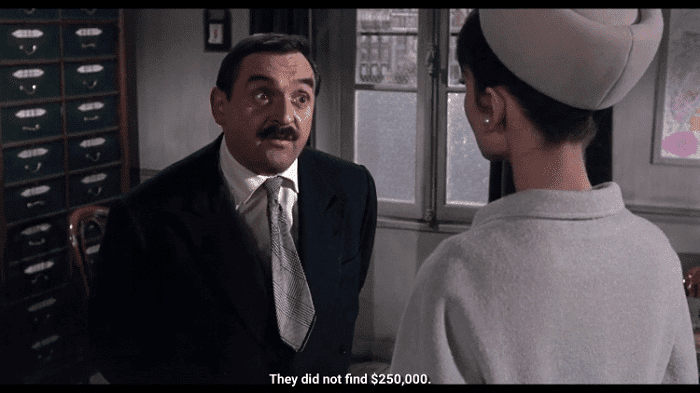 Alternatives of Cinema HD
You can also watch the following in place of Cinema HD:
Before accessing any of the aforementioned apps, you will need to use any best VPN services to hide your IP address.
Which other devices support Cinema HD?
Other than an MI TV stick, the following devices support Cinema HD:
Android smartphones
Tablets
Android streaming sticks
Roku
Mac
Linux
PC
Android Tv boxes
Firestick
FireTV
FAQs – Cinema HD
Is Cinema HD Safe to Use?
Cinema HD is a popular video streaming service with a vast collection of video content. however, they haven't declared the copyright agreement for streaming which is why we are not sure. It is better to use ExpressVPN to avoid any legal trouble
What to Watch on Cinema HD?
Cinema HD provides the classic and Latest movies and shows that keep updating from time to time so that you can watch whatever new movies or shows are there.
How do I fix the "not working" error?
Not working is a fairly common error that you might see at times. Sometimes, barely restarting your device will fix this error. However, if it fails to work, opt for reinstalling the application to get rid of it.
How do I update Cinema HD on MI TV Stick?
If you want to update Cinema HD on your MI TV stick, follow these steps:
Click on check for the updated button located in side-menu
Click on update (if available)
It will automatically update to the latest version
Conclusion
Where some other streaming platforms are offering subpar and expensive services, Cinema HD has raised expectations.
It is a free video streaming service with limitless video titles that updates more often with better HD video quality
With the use of ExpressVPN, you can easily get unlimited access to the free content of Cinema HD to entertain yourself.