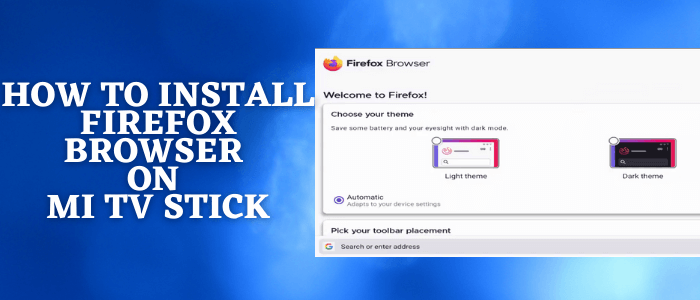 This is a step-by-step guide on how to install Mozilla Firefox Browser on MI TV Stick, & MI TV Box.
Mozilla Firefox is now on MI TV Stick which is completely free with no hidden cost and a modified web browser with which you can access the internet.
Firefox search engine updates monthly while making sure the speed is fast with automatic privacy security.
Through the Mozilla Firefox web browser, you can not only have information in the form of writing but it is also available in videos, images, and audio.
Along with that, it has a built-in fast-speed downloader, that helps to download videos, images, and other documents.
2 Ways to Install Mozilla Firefox on Mi TV Stick
Here are two methods mentioned to install Mozilla Firefox on Mi TV Stick. These methods are:
Surfing on the Internet can be risky and may be caught you under the attack of viruses or bugs. Therefore, it is strictly advised to use a VPN on your Mi TV Stick.
Our Recommended VPN – ExpressVPN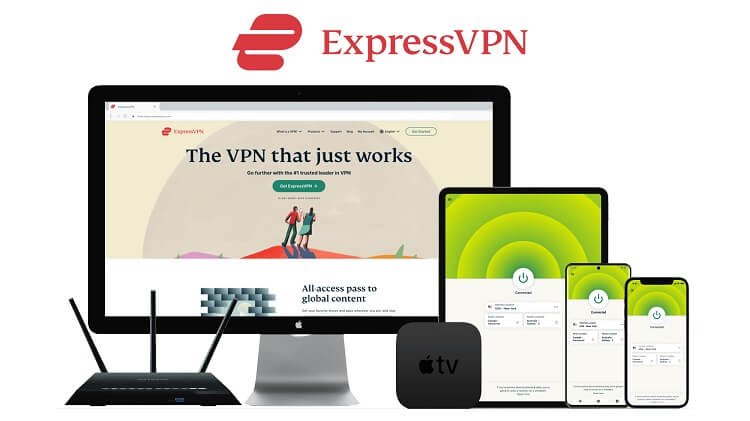 Warning: ExpressVPN is our main choice when it comes to unblocking geo-restricted content OR Streaming free content that is available on third-party APKs. It ensures that your online activities remain concealed from the Government and ISPs.
ExpressVPN offers 3 extra months for free along with a 30-day money-back guarantee. The VPN can work on five simultaneous devices with a single account.  
LEGAL COPYRIGHT DISCLAIMER: At MI TV HACKS, we do not confirm the legality or official licensing of the media content streamed by apps, websites, or services. We want to make it clear that we are not the owners, operators, or resellers of any streaming sites, apps, or services. Additionally, MI TV HACKS is not involved in the administration or hosting of any such platforms.
Install Mozilla Firefox Browser on MI TV Stick using Downloader App
This is the most common and effective method to sideload any third-party app that is not available on the Official App Store with the help of the Downloader App.
make sure to use ExpressVPN before using an internet browser for surfing or streaming online to protect your internet connection.
Follow the steps below:
Step 1: On the Mi TV Home, click Settings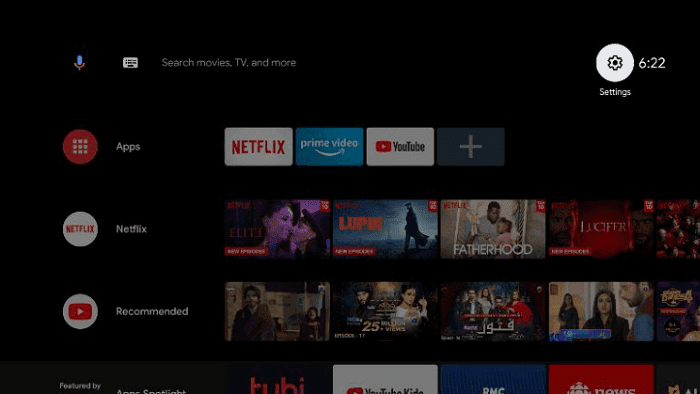 Step 2: Click on Device Preference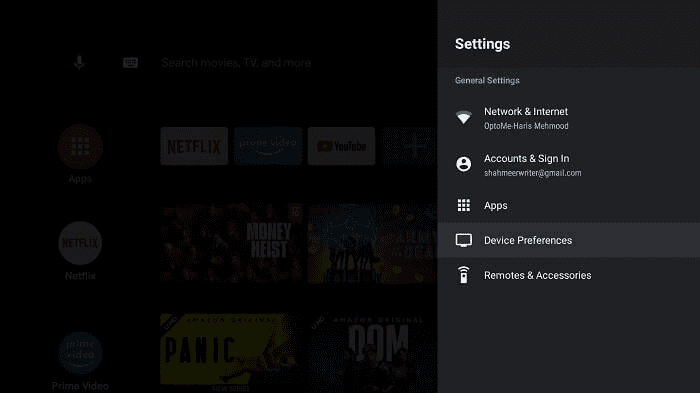 Step 3: Select Security and Restrictions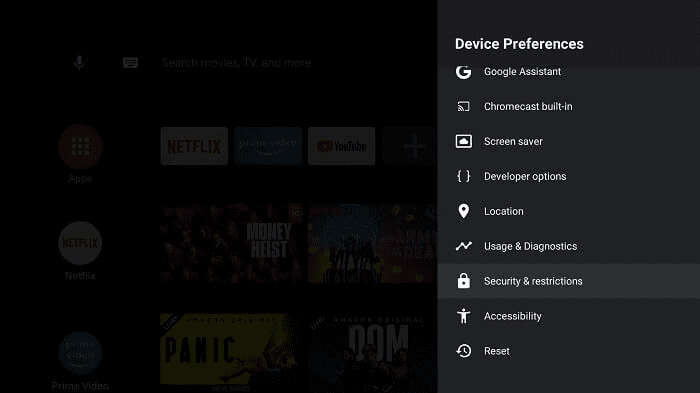 Step 4: Now Turn OFF the verify option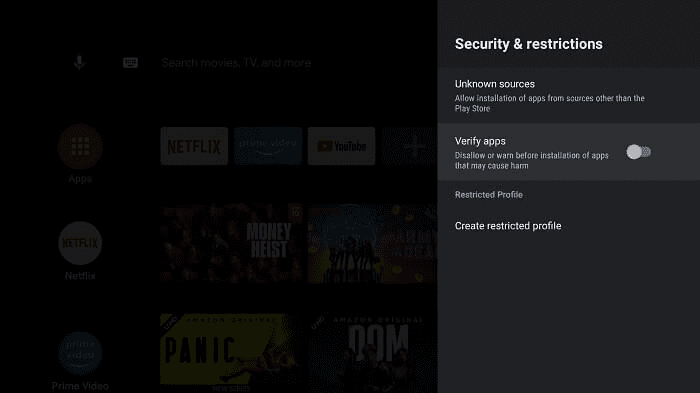 Step 5: Go back to Mi TV Home and select the Apps menu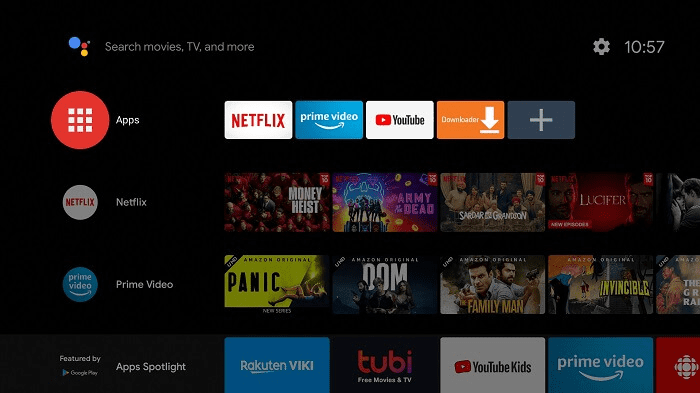 Step 6: Click on Get More Apps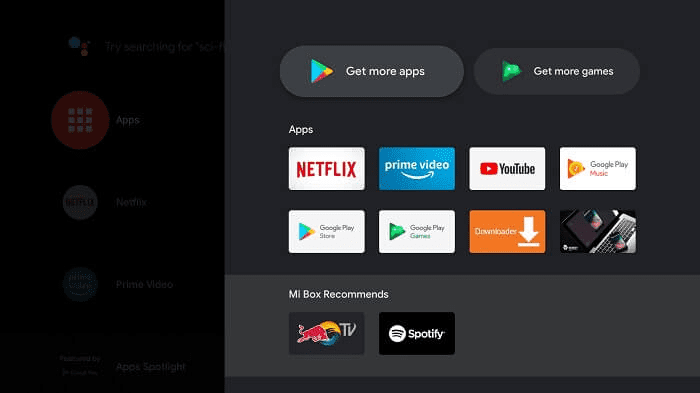 Step 7: Click on the Search menu at the top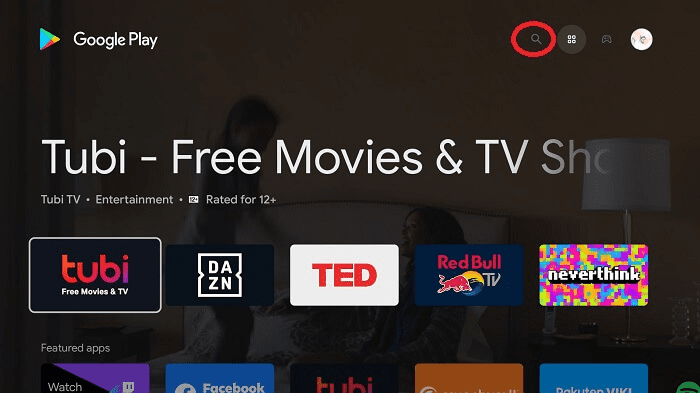 Step 8: Type Downloader in the search menu and select Downloader app from the list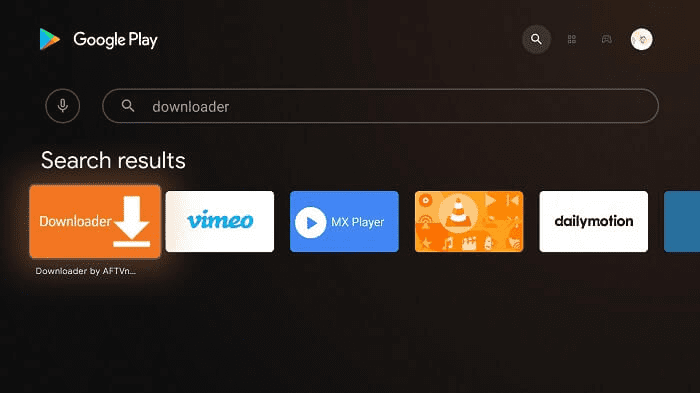 Step 9: Click on Install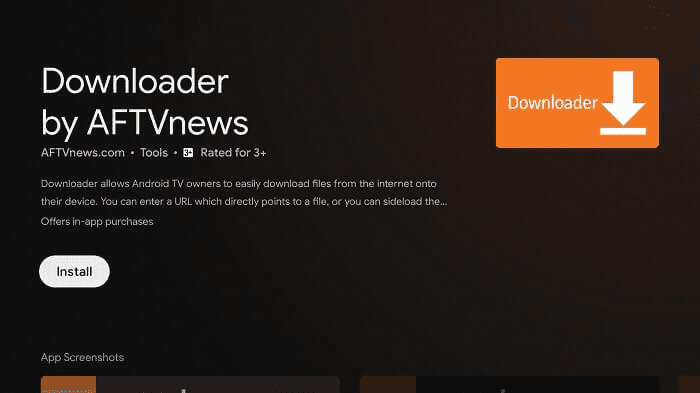 Step 10: Wait until the app is installed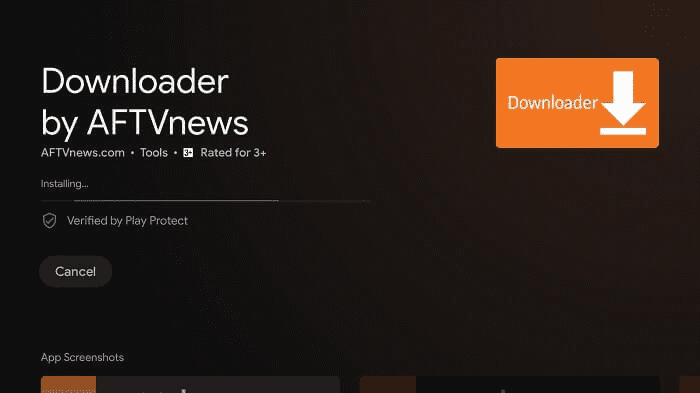 Step 11: Click Open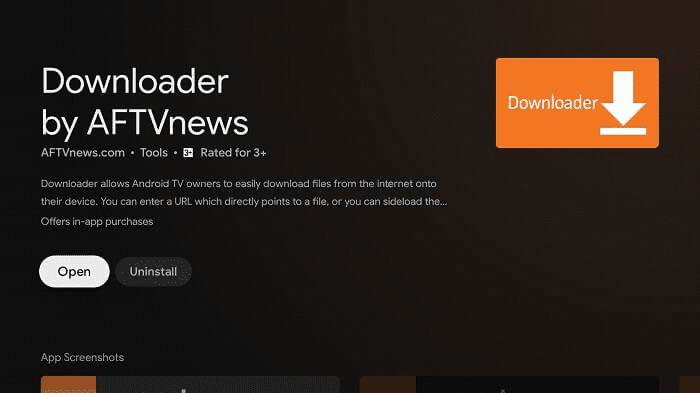 Step 12: Once the Downloader app is installed, click Allow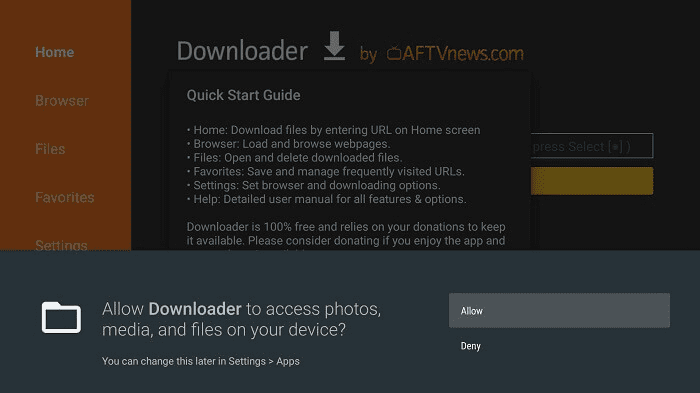 Step 13: Click OK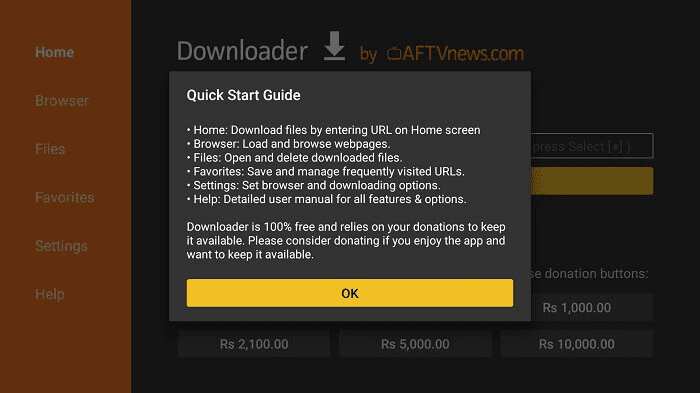 Step 14: Now, click on settings and Turn ON the APK auto-install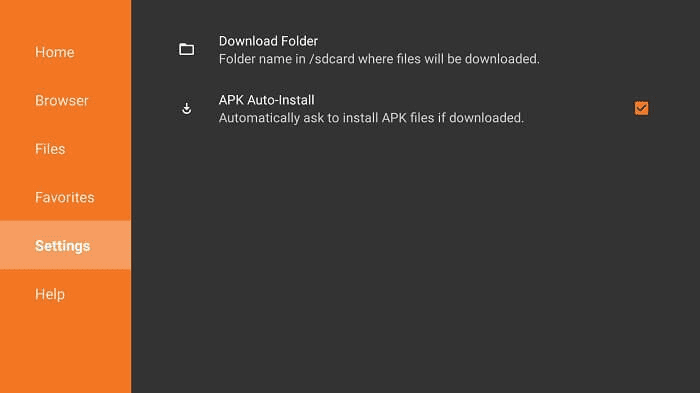 Step 15: On the Downloader Home menu, click on the URL bar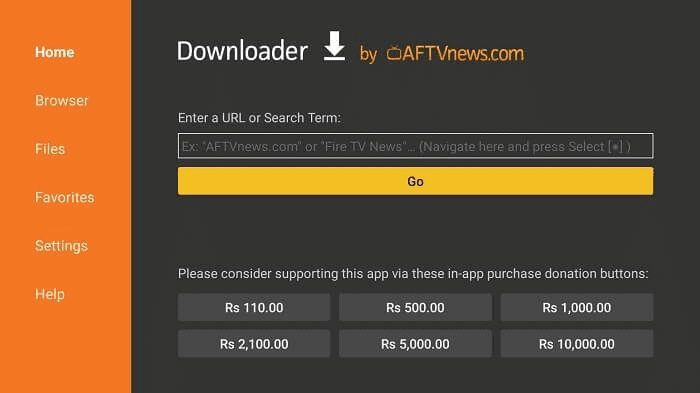 Step 16: Now enter this URL bit.ly/firefox212 and click GO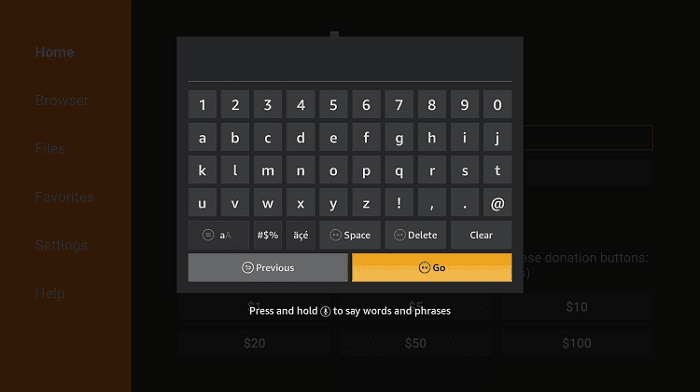 Step 17: Scroll down and click on the Latest Verison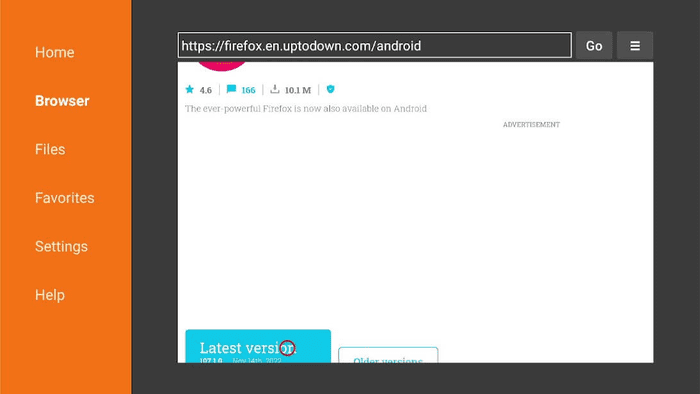 Step 18: Now click Download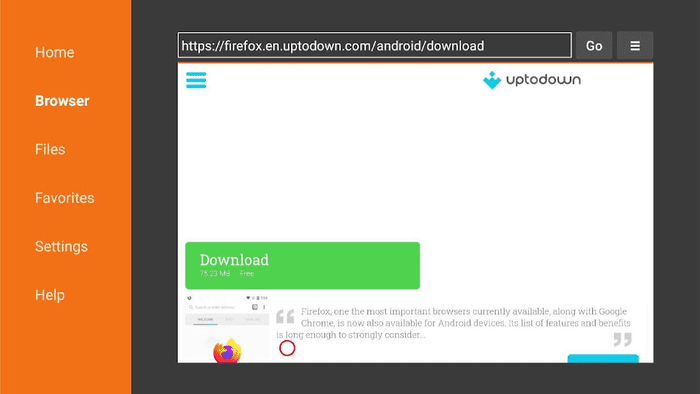 Step 19:  Wait for the file to download
Step 20: When you click Install, this message appears. Click Settings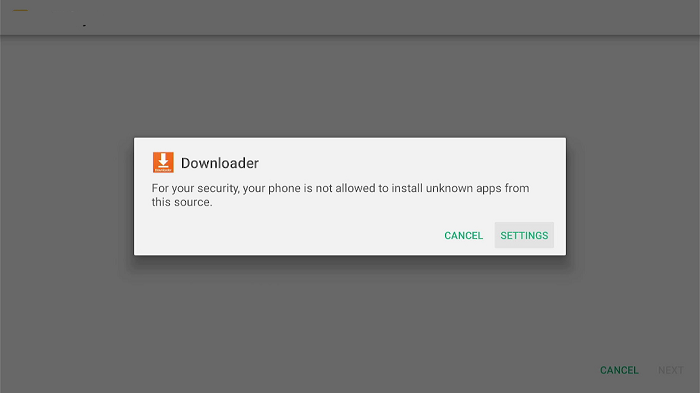 Step 21: The menu will open, click to allow the downloader app to install third-party apks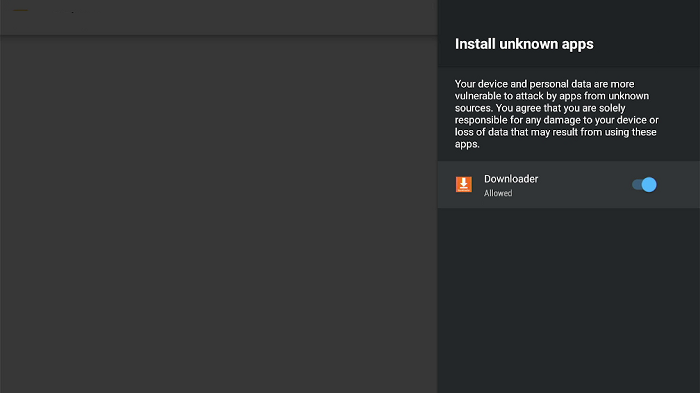 Step 22: Now click Install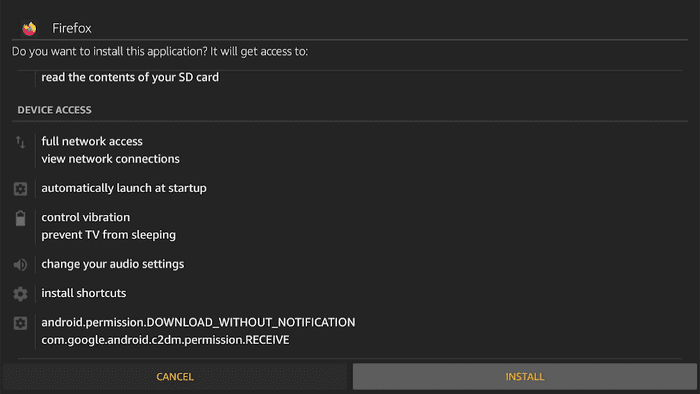 Step 23: Wait for the app to install. Note that it may take a while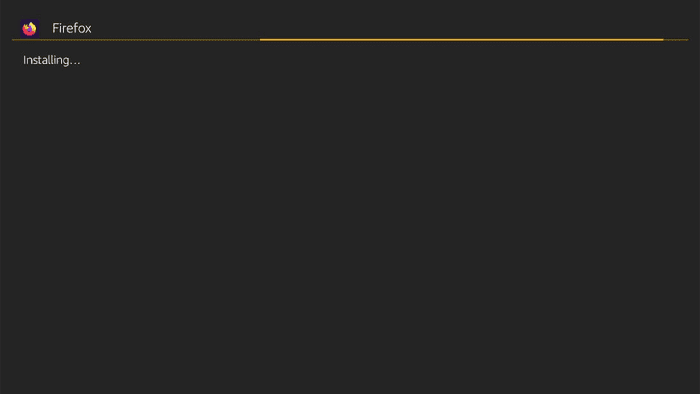 Step 24: Click Open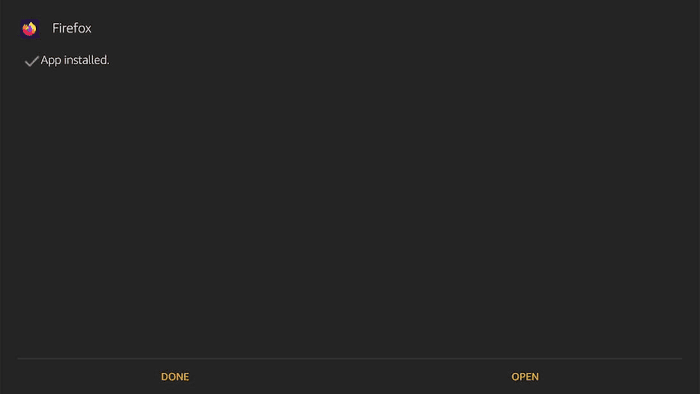 Install Mozilla Firefox Browser on MI TV Stick using Aptoide App Store
To browse on an open-source, Mozilla Firefox Browser you will need the third-party app store Aptoide App Store. As it is not available on Google App Store.
It will be essential to install and use ExpressVPN on MI TV Stick before you install and start surfing on the internet browser.
Now follow the steps below.
Step 1: From your MI TV Stick home screen go to settings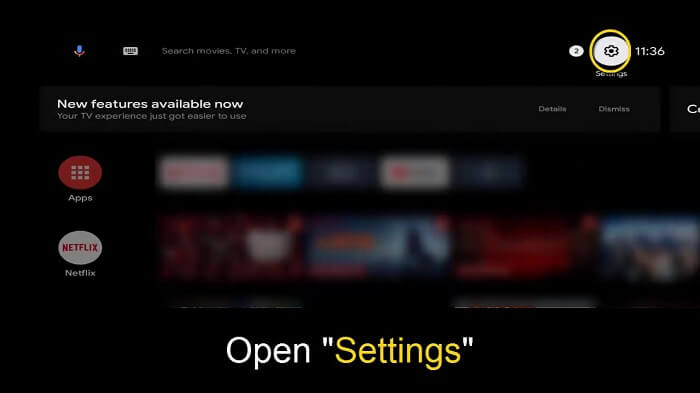 Step 2: In the settings select Apps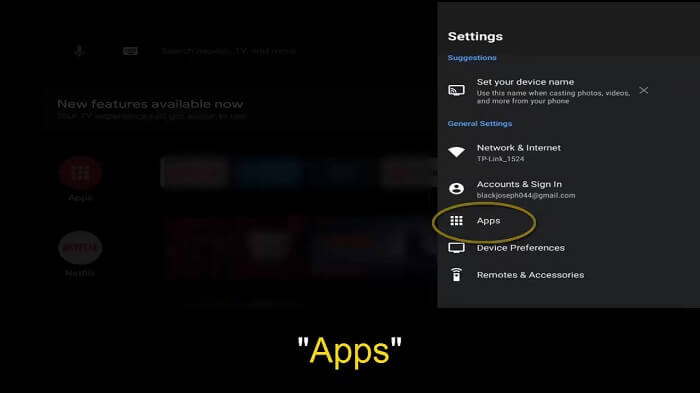 Step 3: Click on See All Apps from the options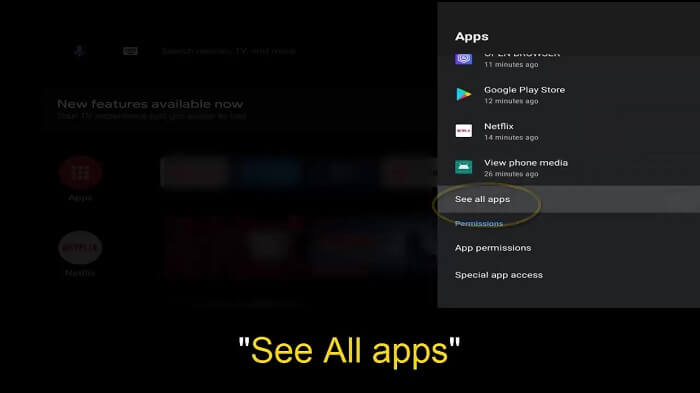 Step 4: Now click on Aptoide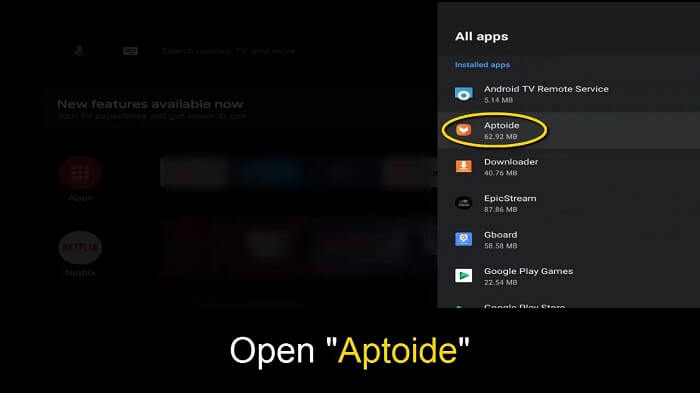 Step 5: Select Open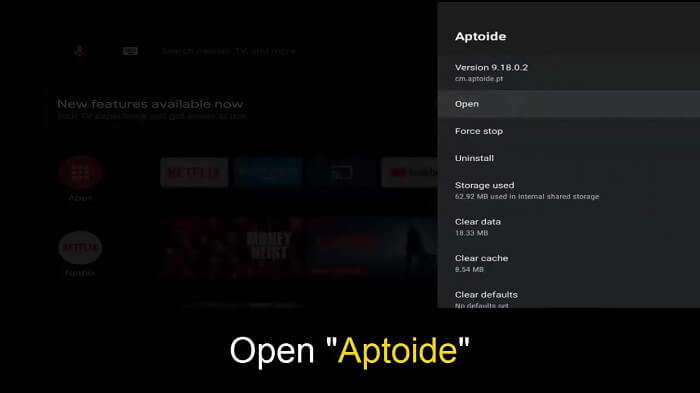 Step 6: The Homepage will open, click on the search icon given below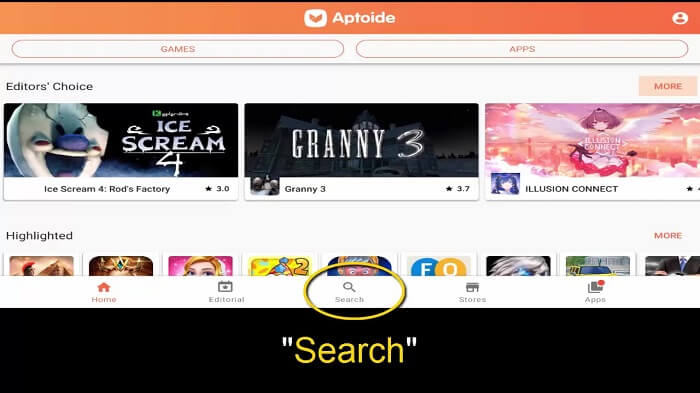 Step 7: In the search bar type Mozilla Firefox and select from the options below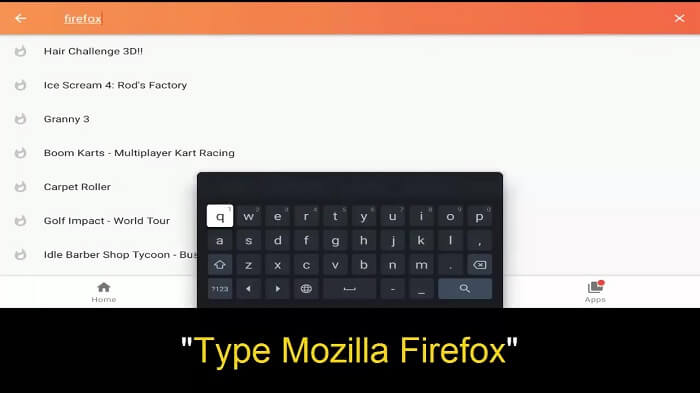 Step 8: Click on Firefox Browser and continue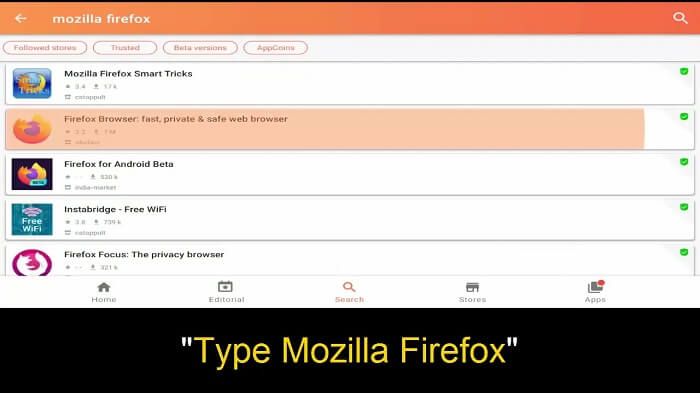 Step 9: Select download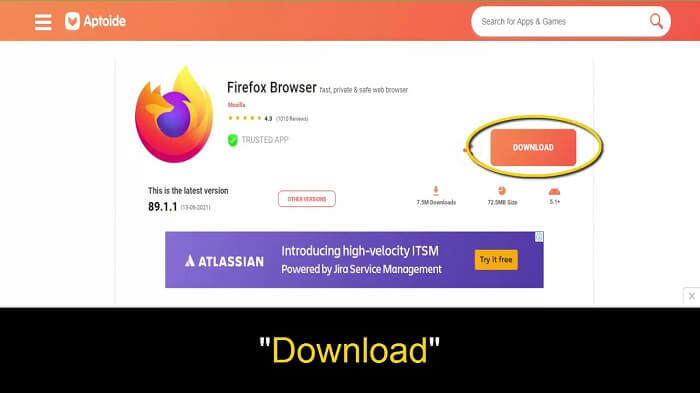 Step 10: Please wait for the browser to download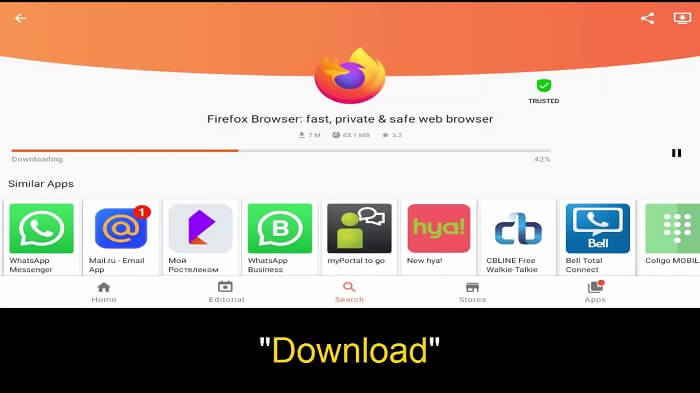 Step 11: Click on Install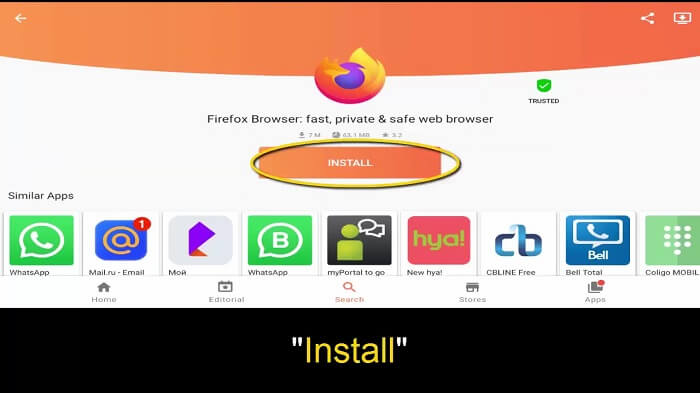 Step 12:  If such an error or message pops up then Select Settings.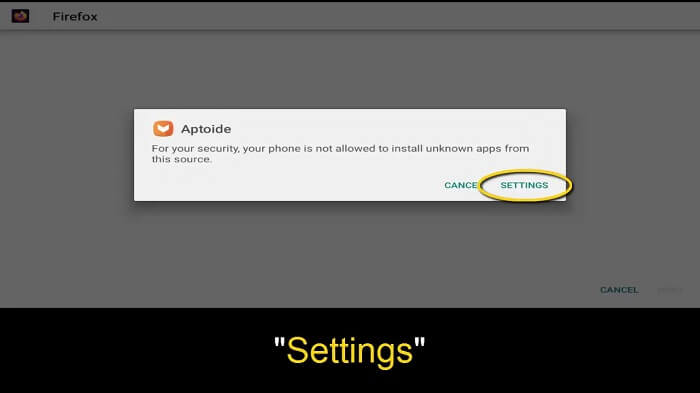 Step 13: In this step Turn on Aptoide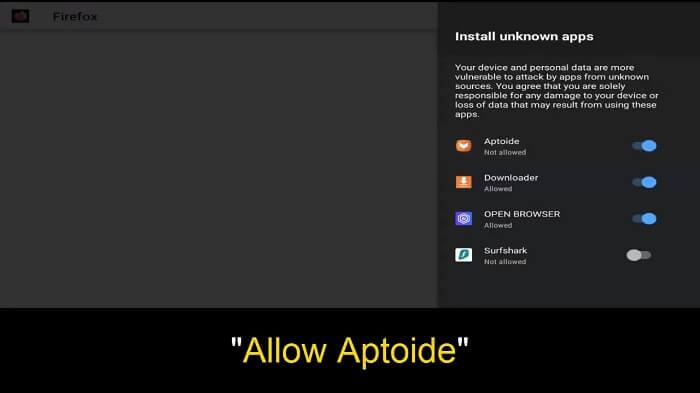 Step 14: Now Click on Install again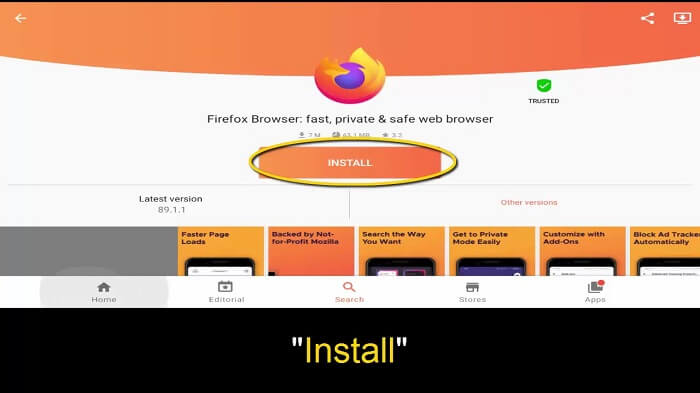 Step 15: At the bottom right select Install again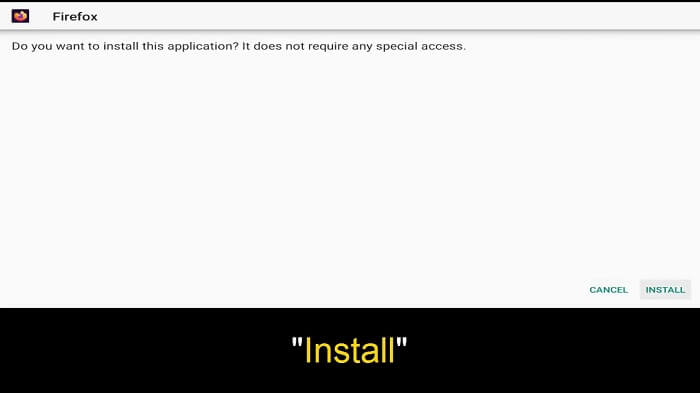 Step 16: Now click on Open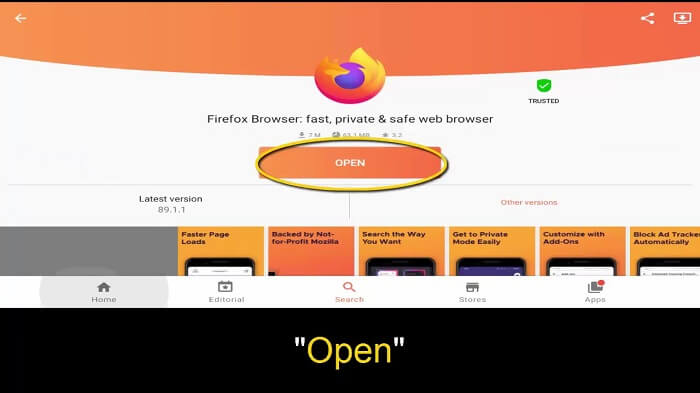 How to Use Mozilla Firefox Browser on Mi TV Stick
Once the Browser is installed on your Mi TV Stick, now it's time to set up and use the browser for surfing and streaming.
Follow the steps:
Step 1: First of All open the ExpressVPN app and connect to any server to stay anonymous while streaming or surfing on various sites using Mozilla Firefox Browser.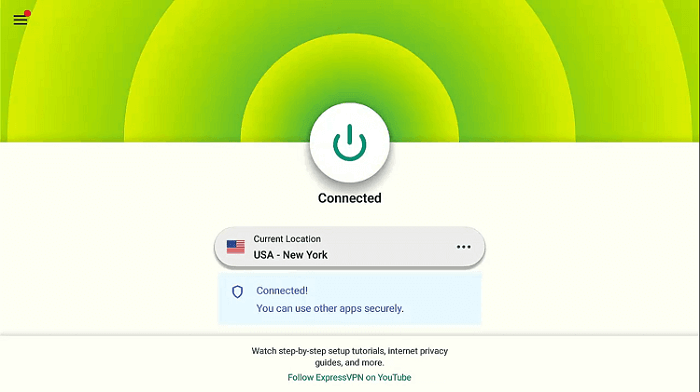 Step 2: Now Launch the Mozilla Firefox App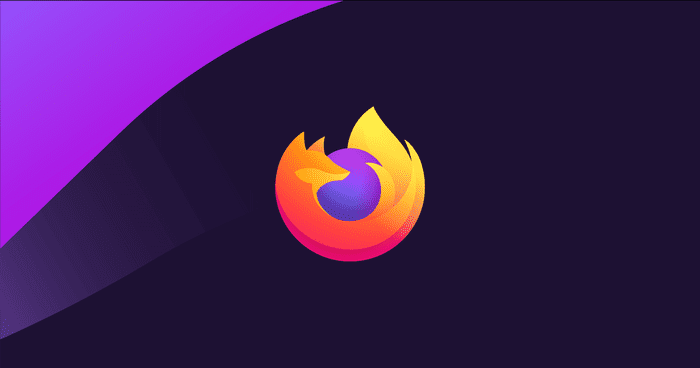 Step 3: Click on Standard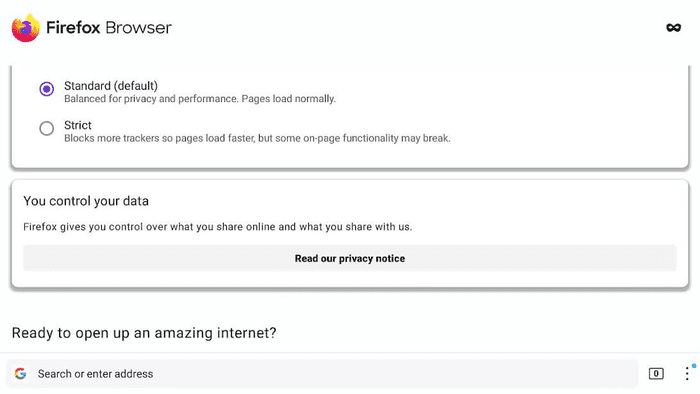 Step 4: If you see the Update message then click Install again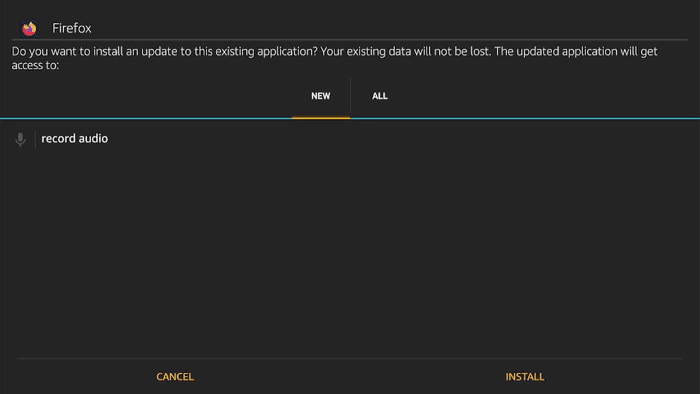 Step 5: You can choose any theme. The white theme looks like this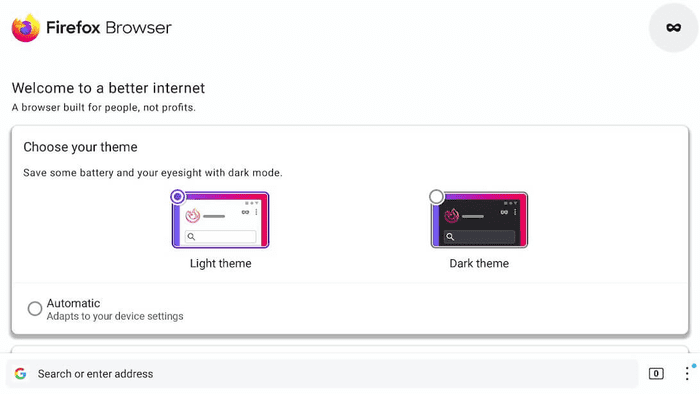 Step 6: This is how the dark theme looks like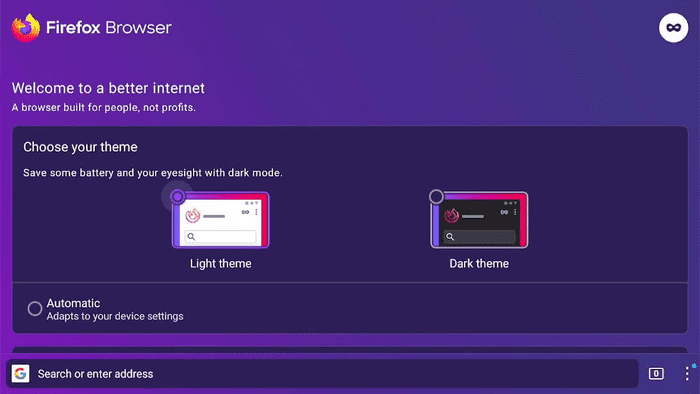 Step 7: Firefox also allows you to pick the Toolbar placement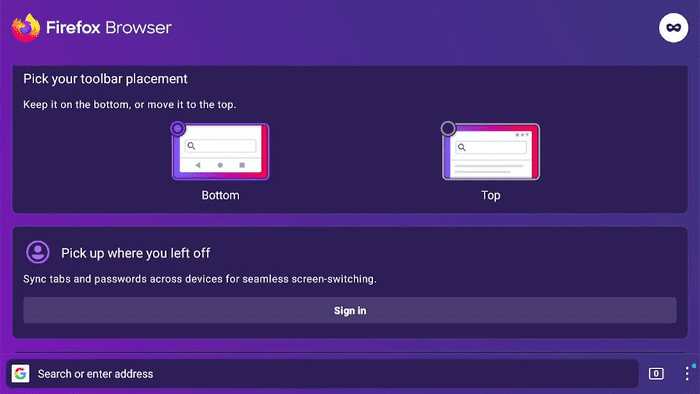 Step 8: Type the URL and search for any website (example: www.rte.ie/player)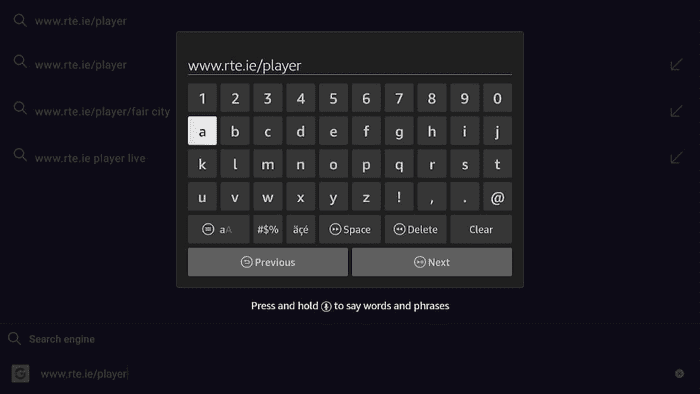 Step 9: Enjoy streaming for anything and browse freely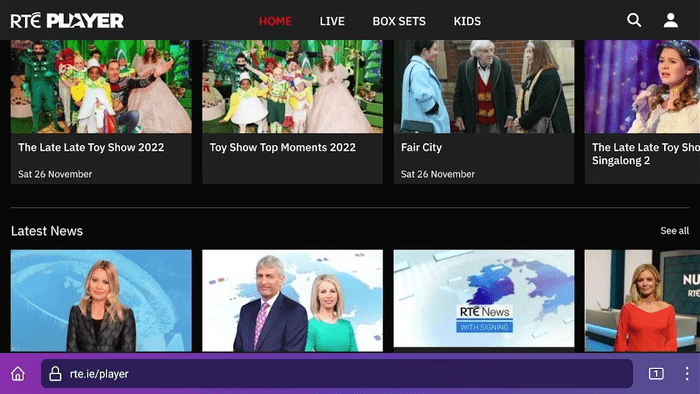 Why Mozilla Firefox?
In this digital era, traffic over the internet comes from different search engines and browsers which you choose by looking at the speed of the browser, better search results, and privacy.
The speed depends on the RAM consumption therefore we can say Mozilla Firefox is a fast web browser on desktop PCs, Android devices, iOS, macOS, Smart TVs as well as mobile screens that give better privacy security than any other web browser.
One of the most interesting features of  Mozilla Firefox is that it allows taking screenshots with high-resolution images easily through its introduction of capture tools.
The features are detailed and manage an interface for you while reading in the reading mode.
Mozilla Firefox allows you to shift to night mode according to your mood or preferences and to be less harsh on the eyes.
You have the advantage of customizing your browser the way you prefer. This includes the theme of your choice, changing new tab layout, and library extensions, and also allows you to adjust your search bar settings.
The customization allows for countering negative components effectively. With the benefit of customization, you can sync passwords and also manage bookmarks.
One of the unique features of Firefox is it allows Picture-in-Picture, meaning you can multitask by keeping both pages open on one screen.
If you think Firefox is just in one or two languages you are wrong, it is available in more than 90 languages according to every user's ease.
Furthermore, it works with Google Products also. Google tools like Gmail and Google Documents are easily accessible in Firefox. Also, Google is the default search engine in Firefox.
To switch to Firefox you can export all your passwords and data and import them to Firefox. This means you can carry your data with you. For this process, all you require is a Firefox account.
Privacy Policy of Mozilla Browser
Mozilla Firefox is open to discussion, meaning if any new feature is introduced in the browser there will be a discussion with the community, and based on the discussion any new feature is introduced.
Being open-source, users of Firefox can look directly at its source code and see if there is anything malicious.
It has a malware protection feature to protect users of Firefox from potential threats.
As compared to other web browsers we note that it is better to install Mozilla Firefox as it has better privacy features, it lays great stress on your right to privacy.
It upholds privacy in a very strict manner that it doesn't even require an email ID to install unlike other web browsers available. It blocks third-party cookies to protect your data.
Even for Facebook and Instagram to stop tracking around the web you just need to download a browser extension.
It is not for profit and does not sell your personal information to advertisers. Mozilla Firefox includes Fingerprint blocking, Crypto miner blocking, and a private browsing mode.
Moreover, it stretches to breached websites alert, built-in passwords manager, clear history, and automatic updates.
For the browser to run smoothly without interference from Ads, Firefox blocks most trackers automatically because of which you will not have to go to security settings.
Alternatives Of Mozilla Firefox
If you do not wish to install Mozilla Firefox Browser you can use any of the following instead.
FAQs – Mozilla Firefox
Is Mozilla Firefox better than Google?
As for memory space and CPU utilization, Firefox takes lesser resources than google chrome. Firefox is also known for its privacy security. However, for a faster speed, Google Chrome is preferred since it utilizes more RAM.
Is Firefox still open-source?
Yes, Firefox is still open-source allowing thousands of its members in the community open to discussion. Under the Policy of Mozilla Public License, it is available to you.
Does Firefox track you like Google Chrome?
Google tracks by sending your location every time you search. On the other hand, Firefox allows tracking but doesn't share privacy and the data that is searched by the user with Mozilla.
Is Mozilla Firefox free?
Mozilla Firefox is completely free to use and is an open-source browser. You can access it on IOS as well as Android devices.
Does Firefox protect against viruses?  
Firefox by default contains malware protection to keep your online activity safe. The features inbuilt in Firefox also detect if files contain viruses.
Conclusion
Mozilla Firefox is an open-source browser which means you can use it with Mac, Windows as well as Linux on the desktop. It is also available in IOS as well as Android which means anyone can use it on whatever device they select.
It is completely free of cost and gives you the advantage of managing and customizing your browser the way you want.
You can also carry your data and switch it by importing it to the Firefox browser for which you will only need a Firefox account.
But make sure to use ExpressVPN before you start surfing the internet to keep your identity safe and hidden.