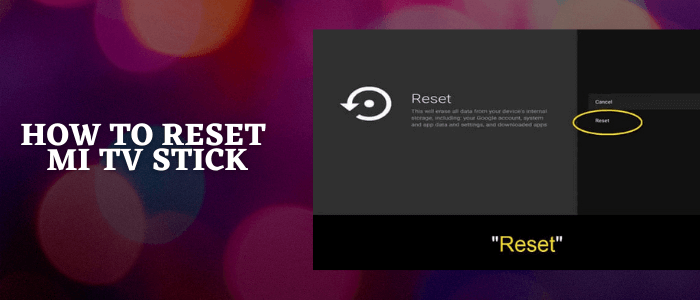 This is a step-by-step guide on how to reset Mi TV Stick or Mi TV Box.
Resetting your Mi TV Stick will help you to restore the device to its original state when it was first purchased by you, meaning, it will be a brand new device once again. 
This is not a factory reset or hard reset, but it will erase all your applications and files, internal storage, Google accounts, system data, settings, and more.
If you are not willing to erase all your apps and files from your device you can simply restart instead of resetting it. By restarting your device you can also get rid of issues you are facing.
How to Reset Mi TV Stick or Mi TV Box
When you have decided to Reset your Mi TV Device you can go to your Mi TV Home screen and follow the steps below:
Step 1: On your Mi TV Home screen click on Settings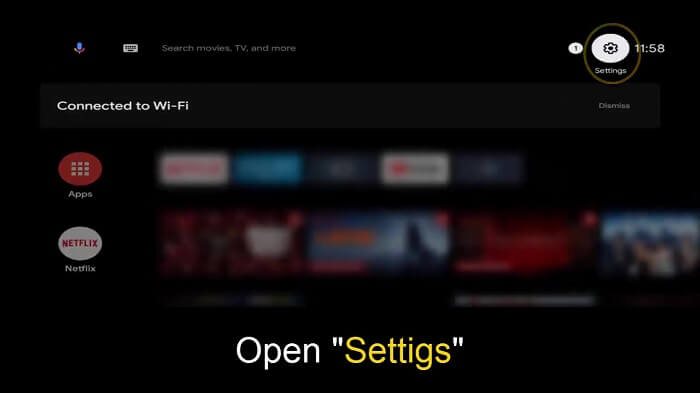 Step 2: Now click on Device Preferences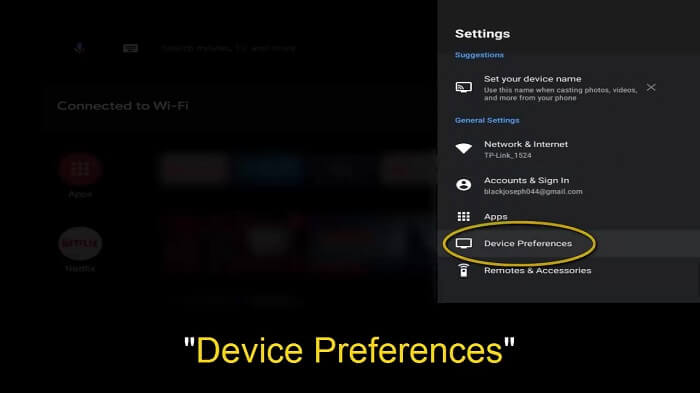 Step 3: You will see the option of Reset. So click on Reset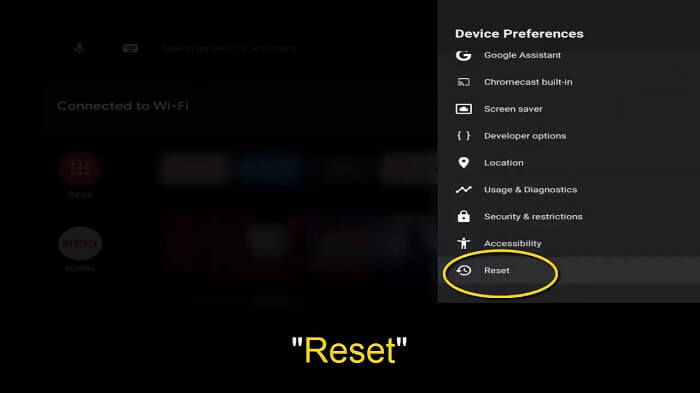 Step 4: A screen will show confirming resetting of your Mi TV device. If you are ready to erase all your data click Reset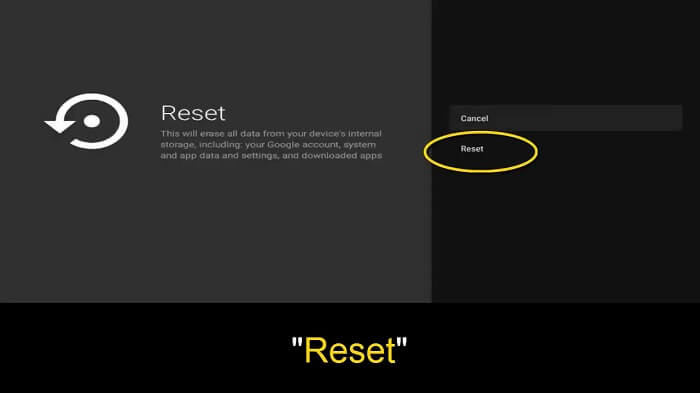 Should I Reset MI TV Stick/Box?
Sometimes it is necessary to reset your device because restarting it does not fix the problem. In every device whether it is Mi TV or any Android device, there is limited storage space, once the storage is filled you may see your device working at a slower speed.
For this, you have two options. Either delete applications and make space so that the system will not run slow or you can simply reset it.
We assume resetting Mi TV Stick to be a better option if you wish to delete your files and applications because in the process of deleting some of the files are still left behind and are not removed due to which you cannot achieve your purpose completely.
However, resetting your Mi TV Stick or Box will refresh it and delete all applications. You can install those apps once again if you want.
FAQs – Reset Mi TV Stick
Should I Reset or Restart my Mi TV Stick?
Resetting means your applications, files, and data in the device will be erased. Your device will be as good as new. However, if you only want to refresh your device, the option is to restart.
Will I lose my installed applications if I reset?
Yes. All your applications will be deleted and removed from your device once you reset.
How do I fix my Android Box?
To fix any Device including Android or Mi TV Stick a better option is to reset your device.
How do I reset my Mi TV Device?
It is very simple to Reset your MI TV Stick or Box. First go to Settings, from settings select Device Preferences. You will find a Reset option. Confirm Reset.
Is resetting your Device safe?
Yes resetting any device is safe as well as recommended.
Conclusion
Most often you find your Mi TV Stick device becoming slow and has lagging issues. Even when you are streaming anything, it takes a lot of time buffering the video not because of the internet but because of the performance of your device.
By resetting your Mi TV Stick or Mi TV Box, all your data, files, and applications will be erased and removed. Your device will go back to the point where you first purchased it.
You also have an option to refresh your Mi TV Stick or Box if you face any difficulty or issue. However, you must know if your device is not working or is slowed down the reason may be your storage being reached the limit. You can fix this by resetting your device.