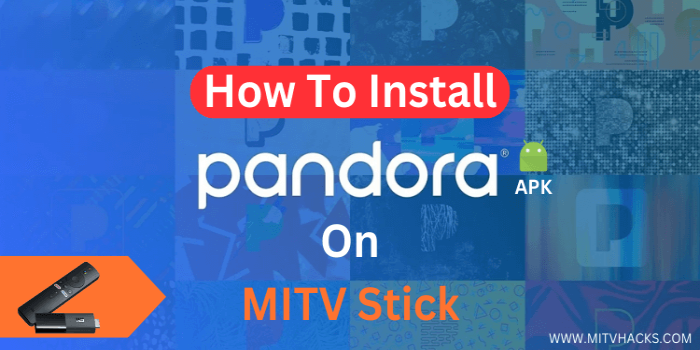 This step-by-step guide will show you how to install Pandora APK on Mi TV Stick or Mi TV Box.
Pandora is a music streaming service through which users can stream their favorite songs. The Pandora app allows you to listen to music, playlists, albums, and podcasts.
Likewise, users can also enjoy some of the best radio stations live on their devices by using the app. Pandora offers three subscription plans: Pandora Free, Pandora Plus, and Pandora Premium. Choose any one of the plans mentioned above according to your liking.
Furthermore, you can also update your favorites list as the app's library is frequently revamped with the latest worldwide hits.
Since Pandora is only available in Australia, New Zealand, and the US, its content is geo-restricted and shows an error when streaming outside these regions, that says:
"Pandora Isn't available in this country right now…"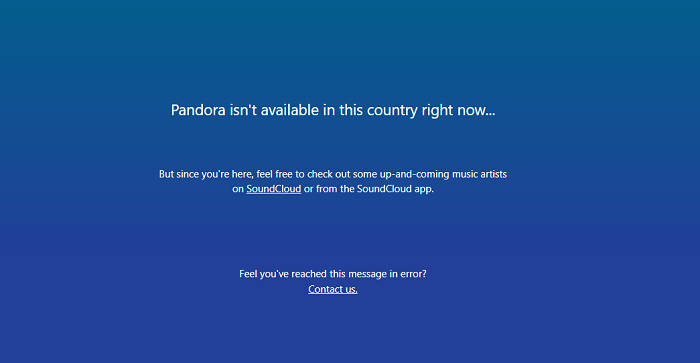 2 Ways to Stream Pandora APK On Mi TV Stick
These are the two methods that you can use to install Pandora APK on Mi TV Stick:
Since Pandora APK content is restricted to a few countries, it is recommended to use a VPN on your Mi TV device and bypass all restrictions during your online streaming. 
Our Recommended VPN – ExpressVPN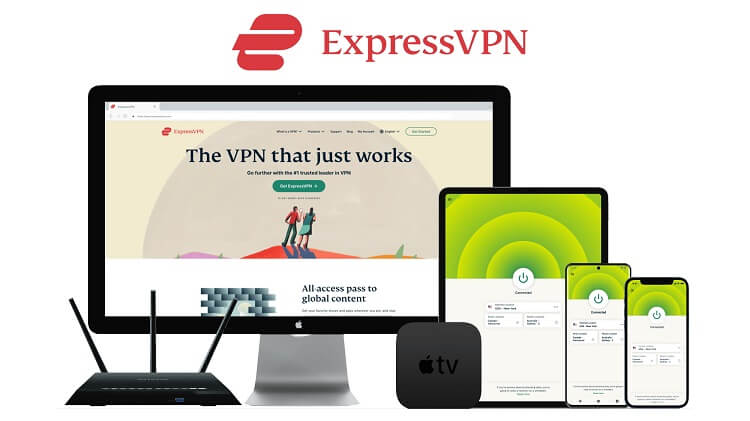 Warning: ExpressVPN is our main choice when it comes to unblocking geo-restricted content OR Streaming free content that is available on third-party APKs. It ensures that your online activities remain concealed from the Government and ISPs.
ExpressVPN offers 3 extra months for free along with a 30-day money-back guarantee. The VPN can work on five simultaneous devices with a single account.  
Stream Pandora On Mi TV Stick Using Puffin TV Browser
If you want to stream Pandora, then what's better than using its official website? The best thing is you can access it from any browser, here we are using the Puffin TV Browser as it works pretty well on our Mi TV device. 
As we have already mentioned, Pandora's content is only available in limited regions, so we advise you to install and use ExpressVPN on your Mi TV Stick device and connect to one of the concerned servers to access it.
Follow these steps to learn more:
Step 1: From the homepage of Mi TV Stick, click Open Apps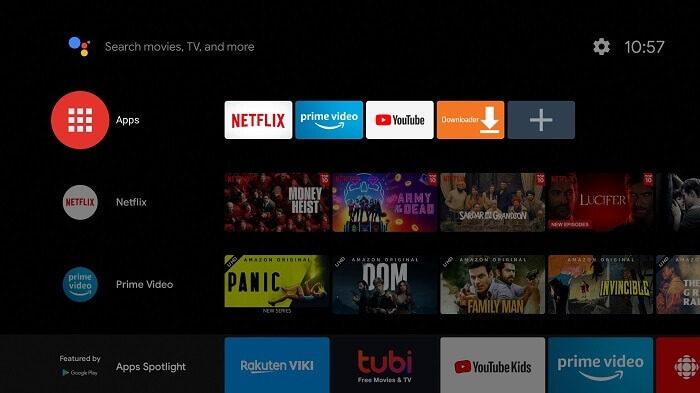 Step 2: Go to Get More Apps option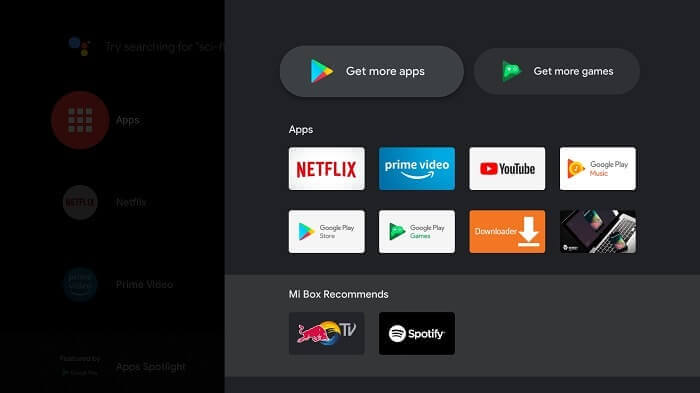 Step 3: Click on the Search icon above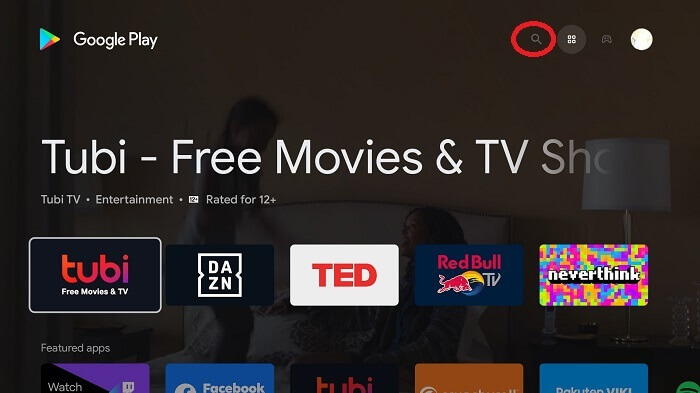 Step 4: Type Puffin TV Browser in the URL bar and then click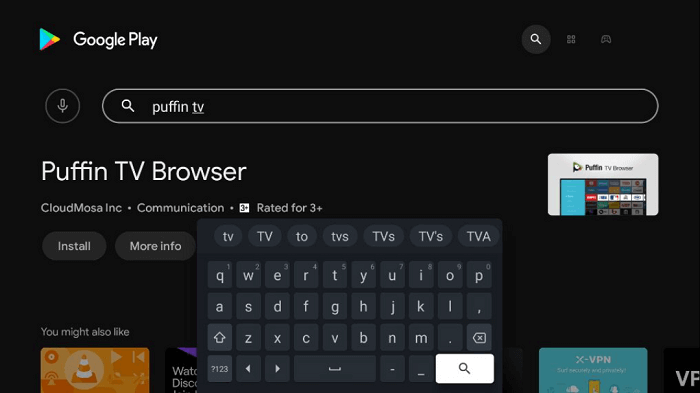 Step 5: Press Install now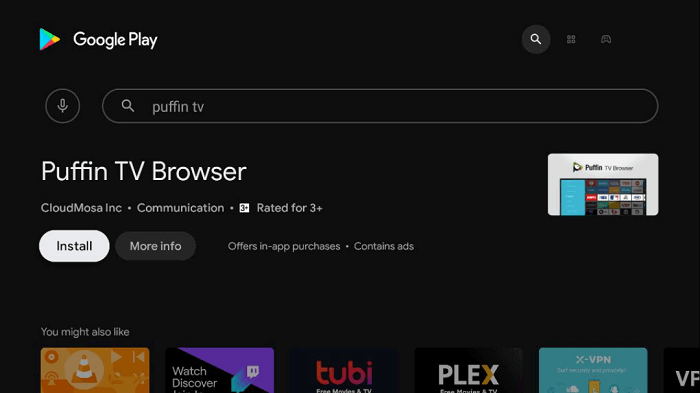 Step 6: Wait for some time for the app to install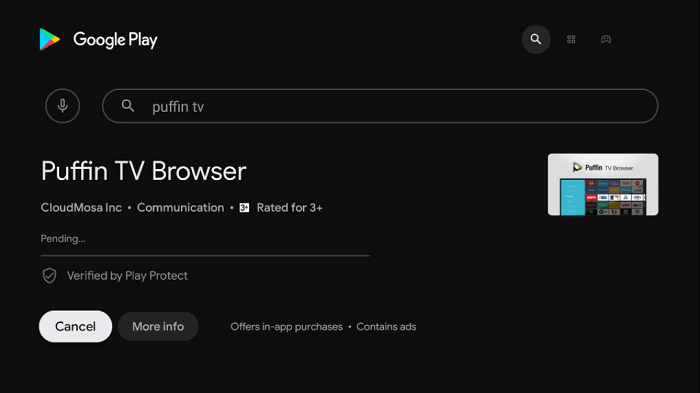 Step 7: Click Done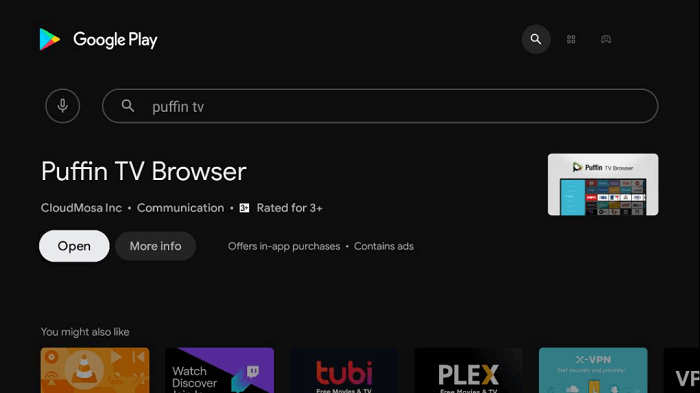 Step 8:  Open the ExpressVPN app and connect to one specific server where Pandora is available.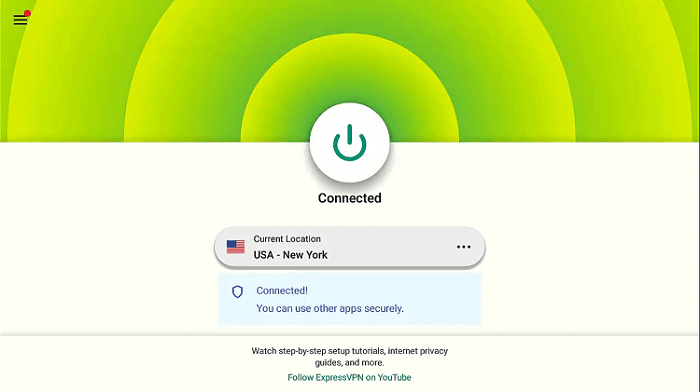 Step 9: Open the Puffin TV Browser and select the search bar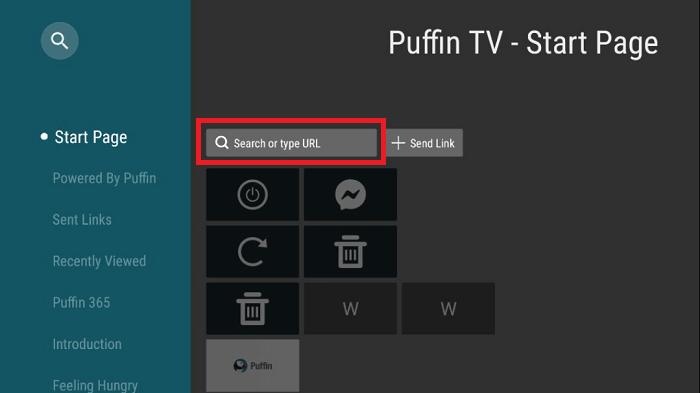 Step 10: In the URL bar, put https://www.pandora.com/ and hit Go. Don't forget to check the URL and put the correct one since it is case-sensitive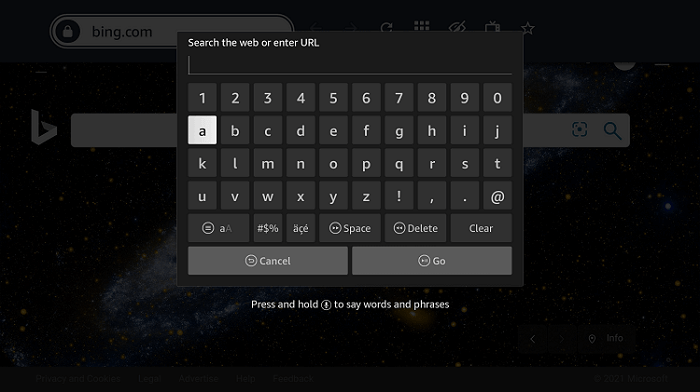 Step 11: The Pandora website interface will open in front of you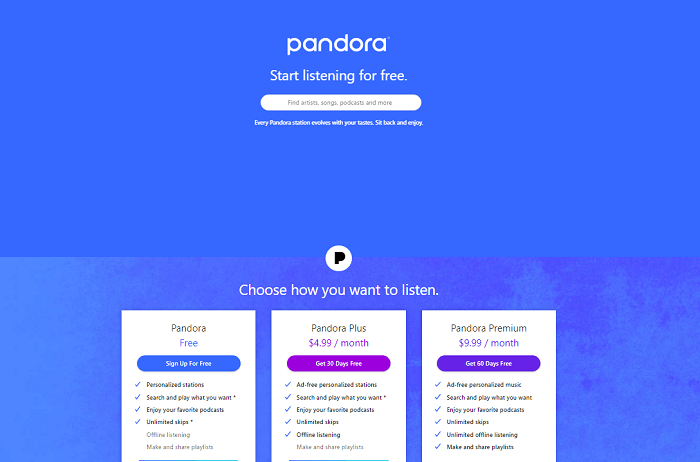 Step 12: Choose a plan to subscribe or decide whether you want to stream free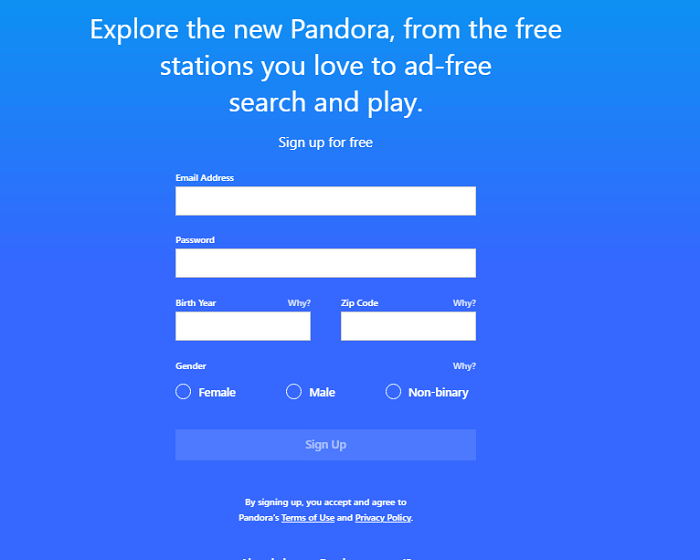 Install And Watch Pandora On Mi TV Stick Using The APK Method
Pandora app is unavailable on the Amazon App Store and is only accessible in the US, Australia, and New Zealand. So, people outside these countries must use the APK method to sideload Pandora on Mi TV Stick. 
Here we are using the Downloader app for this purpose. But before that, remember to use a strong VPN connection like ExpressVPN to unlock geo-restricted content in your area.
Follow these steps to know the process:
Step 1: Go to the Homepage of Mi TV Stick and then open its Settings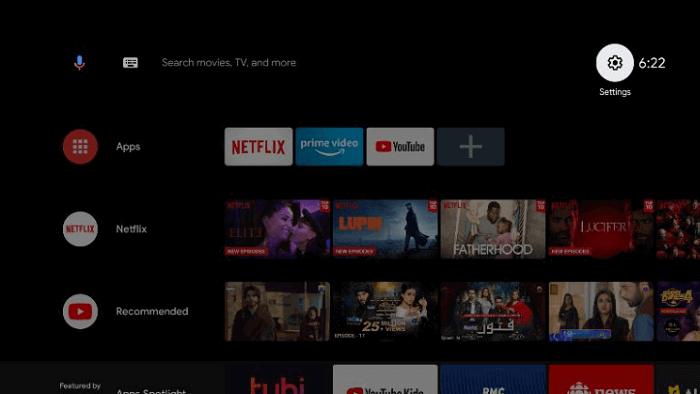 Step 2: Click on the Device Preferences option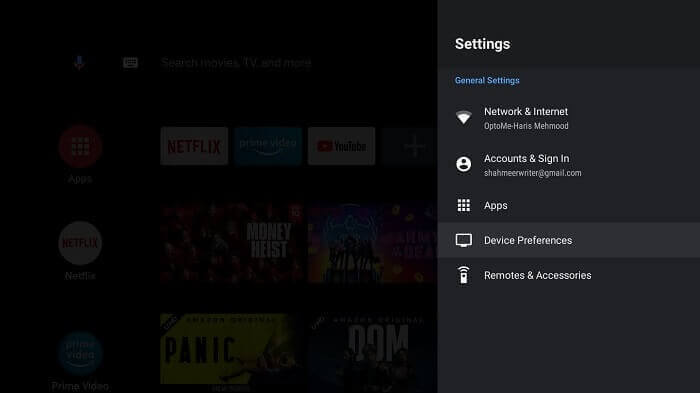 Step 3: Now press the Security and Restrictions icon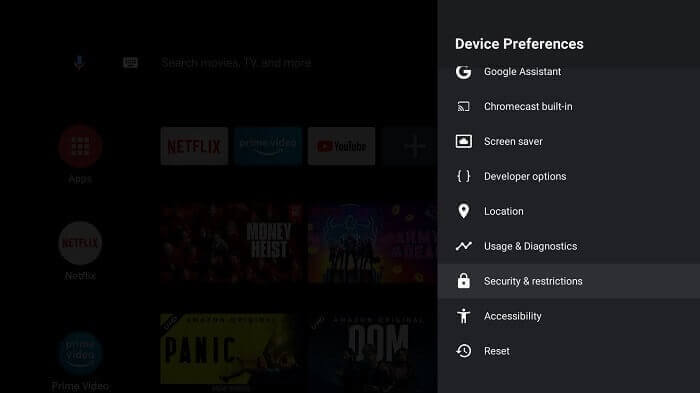 Step 4: Turn off the Verify Apps option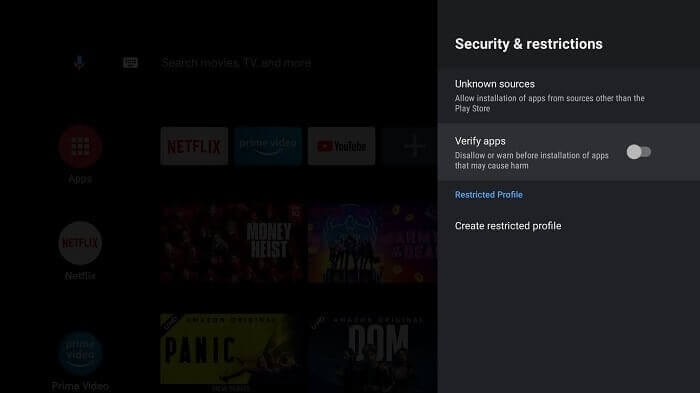 Step 5: Again open the Mi TV Home and then select its Apps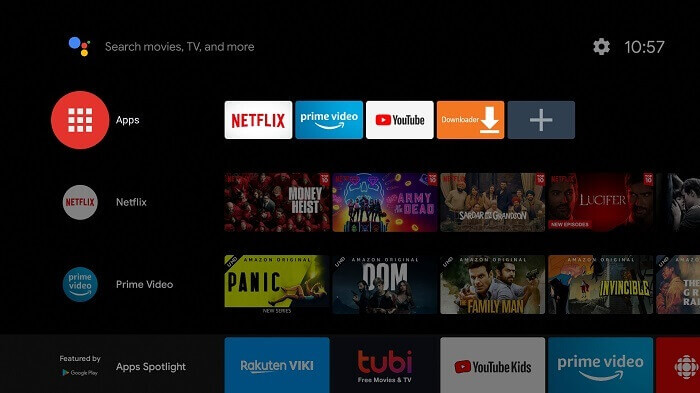 Step 6: Go to the Get More Apps icon now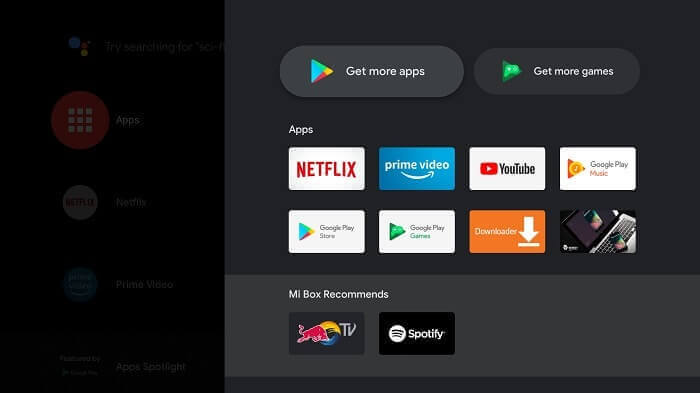 Step 7: Move to the Search icon on the top right corner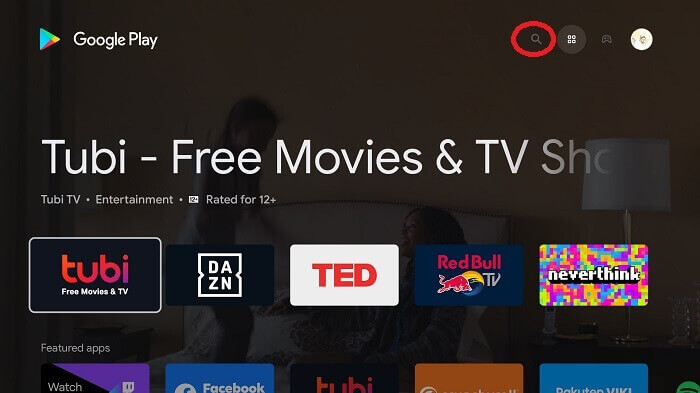 Step 8: Type Downloader in the URL bar and choose Downloader from the provided list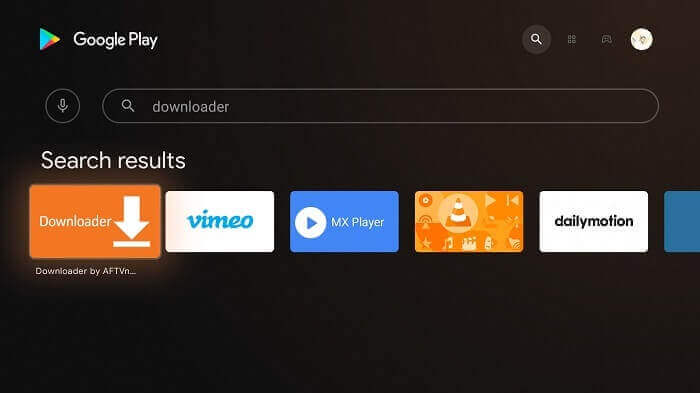 Step 9: Click on the Install tab now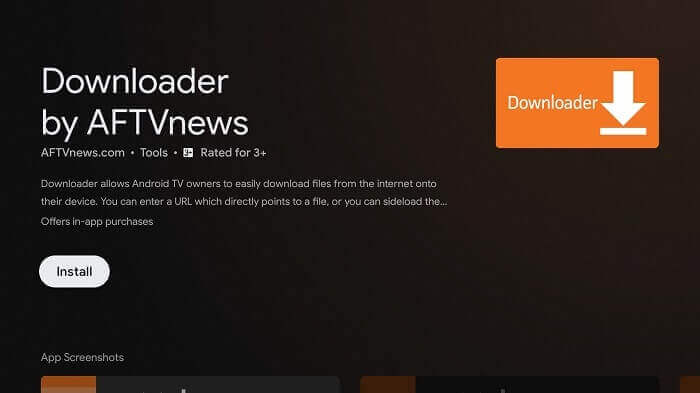 Step 10: Wait for a while. The app will install soon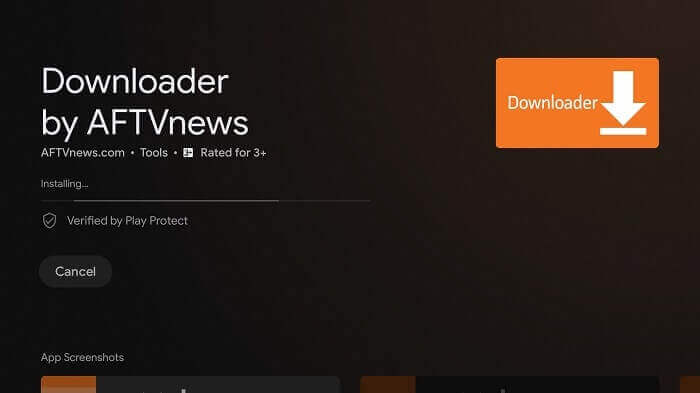 Step 11: Click Open now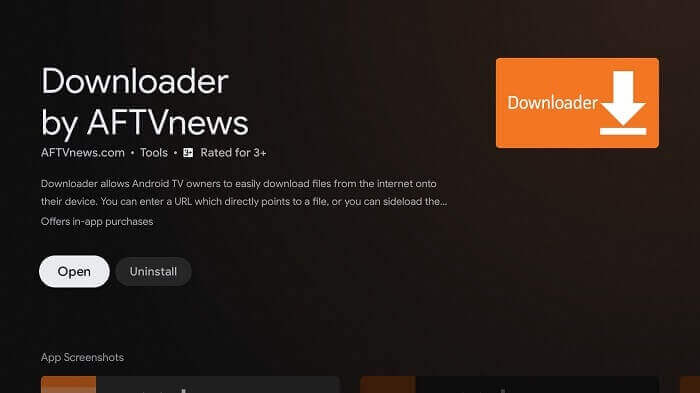 Step 12: Press Allow after the app fully installs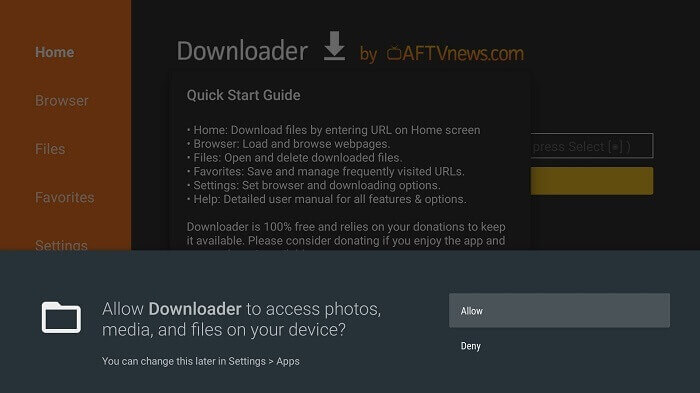 Step 13: Press OK now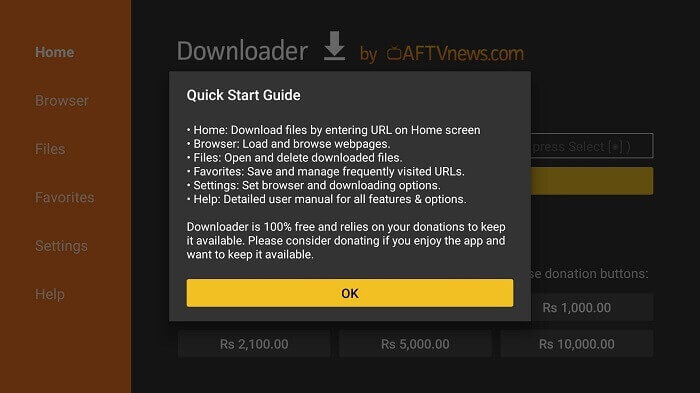 Step 14: Go to the Settings of your app, and then turn the APK auto-install on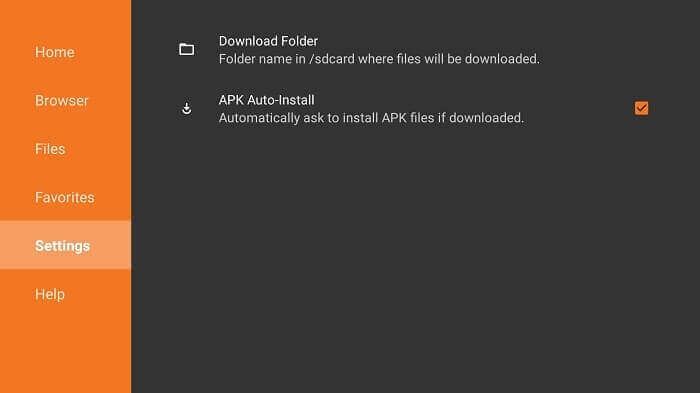 Step 15: Go to the homepage of the downloader, open the Search bar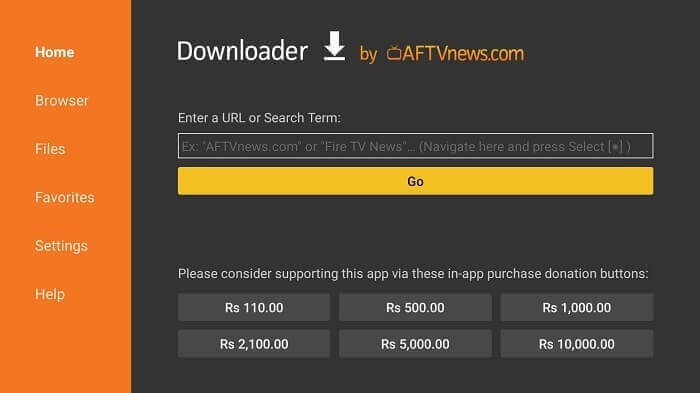 Step 16: Now enter bit.ly/pandora001 in the URL bar and then press GO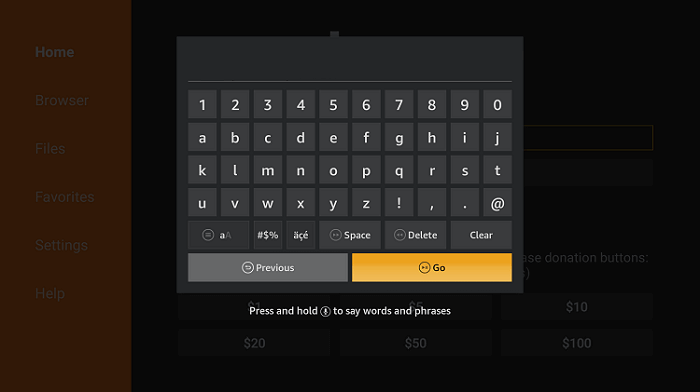 Step 17: Wait for a while; the file is downloading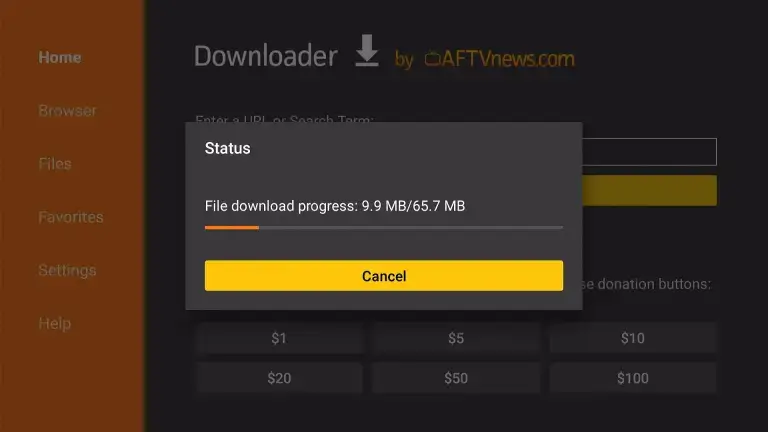 Step 18: When you click Install, this message appears. Click Settings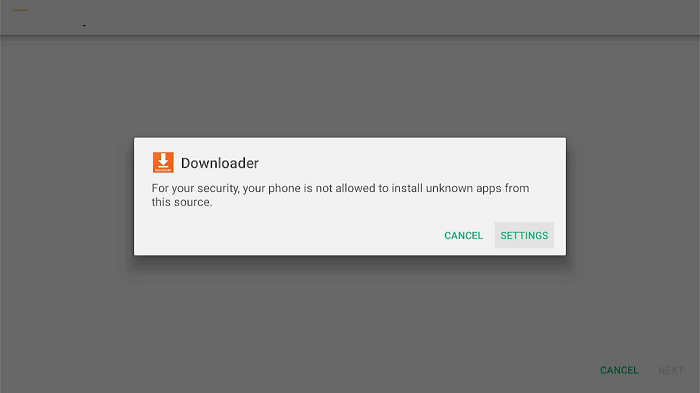 Step 19: The menu will open, click to allow the downloader app to install third-party apks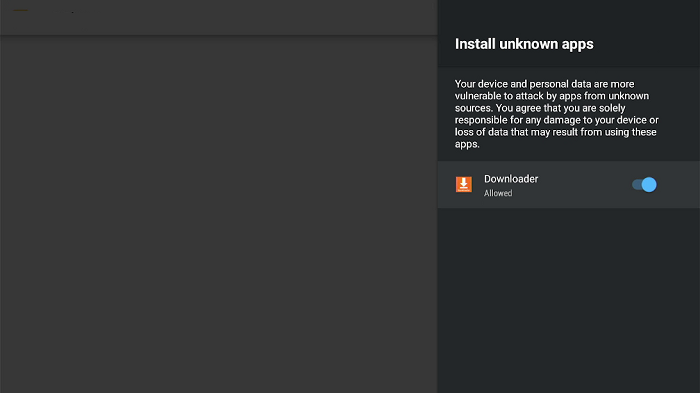 Step 20: Now click Install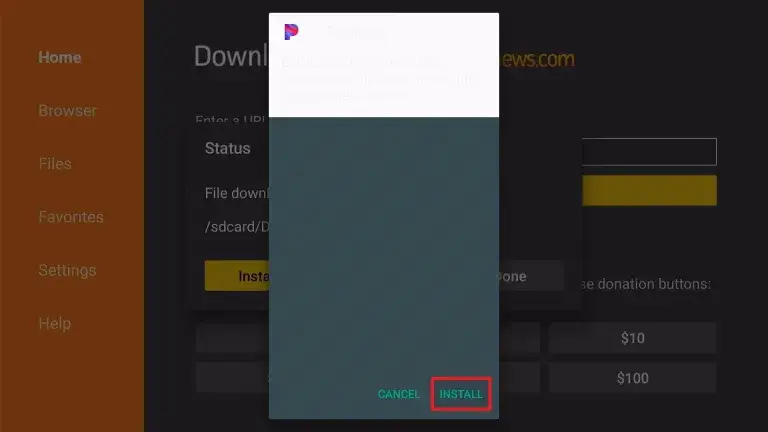 Step 21: Wait for the Pandora APK to install fully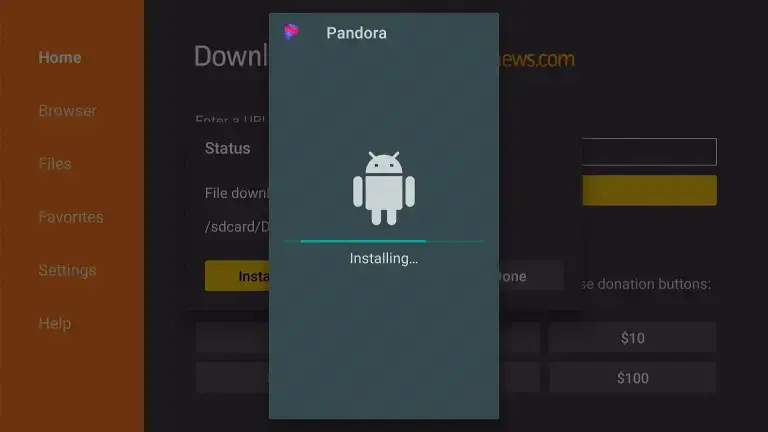 Step 22: Now select Open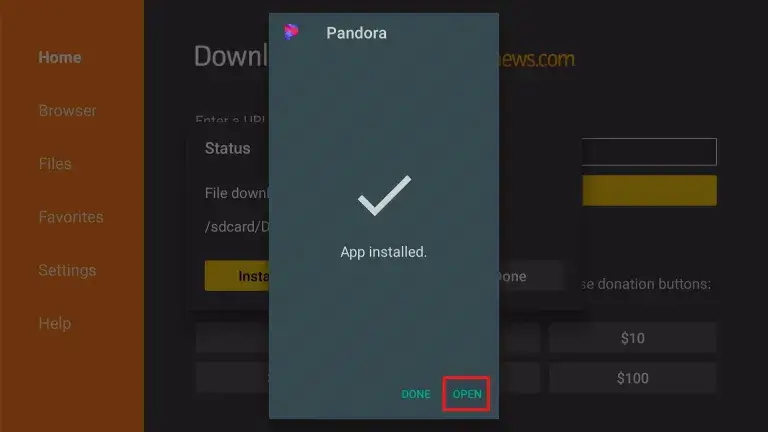 Step 23: Before streaming, open ExpressVPN and connect to a specific server to access Pandora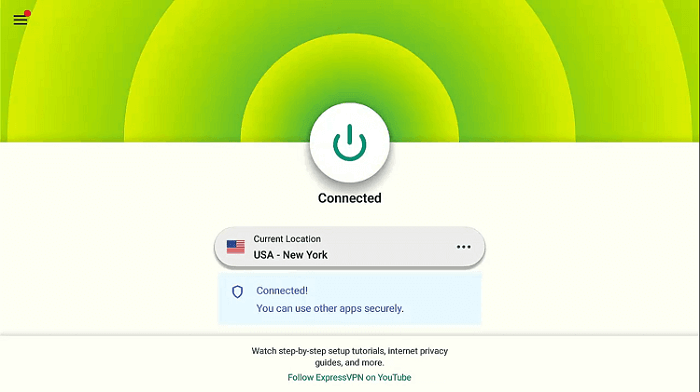 Step 24: Choose a plan and launch the app for the streaming to start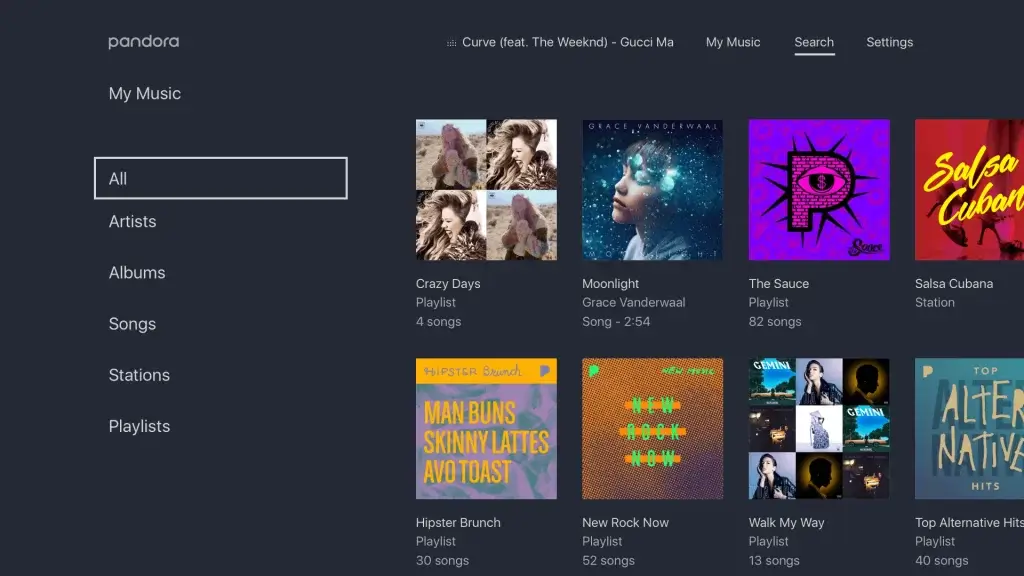 Features Of Pandora
APK
Let's discover some of the fantastic features of Pandora:
The app enables its users to stream the 

latest music

 from around the world. Depending upon your mood, you can select your desired song from 

hundreds of genres

 provided.

Pandora is a 

user-friendly app

 that is quite 

simple to navigate

. It has a 

massive library of songs

 you can also share with your mates. You can easily 

share Pandora songs

 on social media sites like 

Facebook, Twitter, Instagram, or email.

There is also a 

Thumbs Up

 option which enables the app to display similar music you are listening to. Likewise, if a track is not your type, press the 

Thumbs Down

 button to evade any piece.

Along with millions of songs, Pandora also has 

plenty of

Podcasts

. Though the service has a free plan, you can also use 

premium subscription offers

 to enjoy additional features.
Users can also save their songs to listen to them later when offline.

With Pandora's 

Newly released

 option, you can quickly go through the 

latest music

 and update your favorites list from the songs just released in the market.
Pandora APK Subscription Plans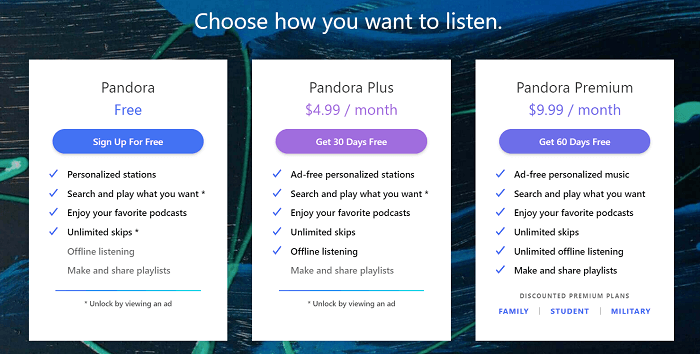 Searching for some exclusive services that offer free music? Then see no more because Pandora is one of the best in business. But it would be best if you bore ad interruptions to stream Pandora music for free. 
However, you also have the choice to skip ads while listening to your music by using other packages. Have a look at the three packages that Pandora has for its users:
Plan
Price
Features

Free

Nil

Music is free-to-use with

plenty of ads 

There is

no rewind function

Plus

$4.99 /month

Enjoy music

without ads 

You

can also

skip your track

unlimited times 

Premium

$9.99/month

Users can download their song 

On-demand

music streaming 

Unlimited skips

available
Pandora APK Alternatives
If Pandora isn't working for you, you can also try other alternative music apps on Mi TV Stick. But you must remember to use ExpressVPN to avoid any geo-restrictions. The options are listed below:
Podcast Addict on Mi TV Stick

Spotify on Mi TV Stick 

Deezer on Mi TV Stick 

Tidal on Mi TV Stick 
Just like Pandora, Spotify is another popular app that will stream unlimited premium music for you. The best thing about the app is that it is entirely free to use, and you can listen to it with or without ads.
FAQs – Pandora APK
Is Pandora APK safe and legal to use?
Pandora APK is safe and legal to use on a Mi TV Stick device. However, we insist you use it with a reliable VPN connection like ExpressVPN to surpass any legal boundaries.
Can we access Pandora by using the Amazon App Store?
Yes, you can access Pandora on the Amazon App Store, but it is restricted in some regions like Australia, New Zealand, and the US. Those who reside in other countries can only sideload the app by using the downloader method.
Does Pandora have the option to stream music offline? 
With Pandora, you can easily stream music while offline but remember that it only comes with the Premium subscription offer of Pandora, which costs $9.99/ month.
Is there any official website of Pandora?
Yes, Pandora has its website "https://www.pandora.com" that you can visit to get its subscription and stream your favorite music.
Conclusion
Create your music list and listen to it in your leisure time with Pandora, a freemium music streaming service. There is no boundary to Pandora music, as its vast library offers a plethora of songs from all across the world. 
You can stream non-stop music, radio, and podcasts with Pandora. Select one of the three subscription plans to access the vast music library.
However, it would help if you kept in mind that Pandora is only accessible in Australia, New Zealand, and the US. Therefore, before streaming anything with the app, you must use a reliable VPN connection like ExpressVPN to surpass all geo-restriction.