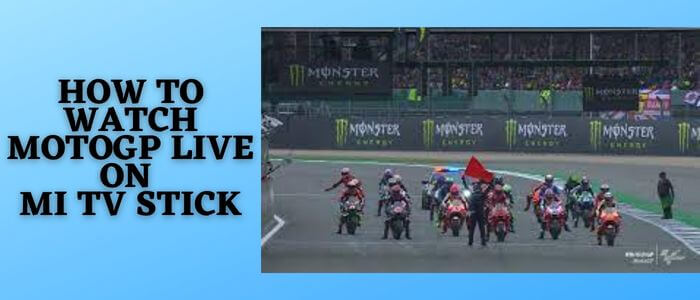 This article is a step-by-step guide on how to watch MotoGP Live on MI TV Stick and MI TV Box. 
MotoGP is Grand Prix motorcycle racing that attracts the best riders from all over the world. Initially introduced in 1949 MotoGP is one of the oldest motorsports championships. This event takes place on an international level, and currently, 21 races are scheduled for the 2022 season.
MotoGP is one of the most popular events due to its intense and thrilling motorcycle racing. This is a paid application and the subscription cost of MotoGP is €29.99/month. 
However, there is a limited set of content that is also available for free. But first, the user needs to register an account to stream the content. Here the methods are given to watch MotoGP Live on your MI TV Device.
2 Methods to Watch MotoGP Live on MI TV Stick
Primarily there are two methods to stream MotoGP Live on Mi TV Stick. These methods are:
The official MotoGP website is geo-restricted outside the US. Therefore, it is recommended that you should use a VPN and connect to the US server before streaming.
Our Recommended VPN – ExpressVPN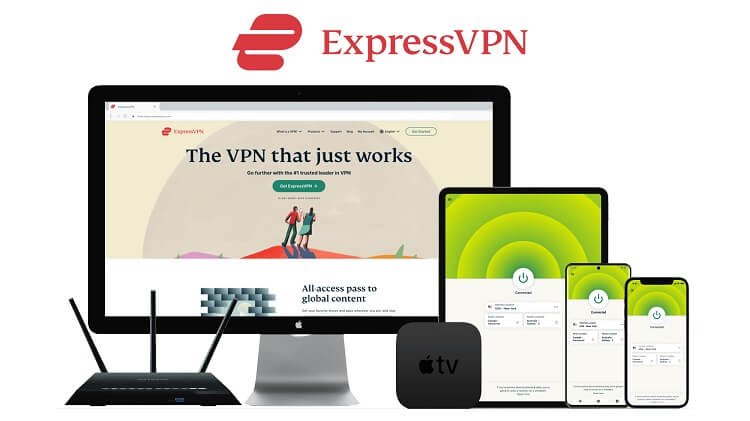 Warning: ExpressVPN is our main choice when it comes to unblocking geo-restricted content OR Streaming free content that is available on third-party APKs. It ensures that your online activities remain concealed from the Government and ISPs.
ExpressVPN offers 3 extra months for free along with a 30-day money-back guarantee. The VPN can work on five simultaneous devices with a single account.  
LEGAL COPYRIGHT DISCLAIMER: At MI TV HACKS, we do not confirm the legality or official licensing of the media content streamed by apps, websites, or services. We want to make it clear that we are not the owners, operators, or resellers of any streaming sites, apps, or services. Additionally, MI TV HACKS is not involved in the administration or hosting of any such platforms.
Watch MotoGP Live on MI TV Stick using Puffin TV-Browser
As discussed above some content of MotoGP Live is free, this can be accessed via the official website of MotoGP. For this purpose, we have mentioned the browser method, one of the most recommended browsers for this is the Puffin TV-Browser.
Although the Live streaming of MotoGP is restricted in a few countries, therefore, it is important to install and use ExpressVPN and connect to the US Server or some specific server to stream live.
Here are the steps you can follow:
Step 1: Go to your MI TV Home screen and click on the Apps menu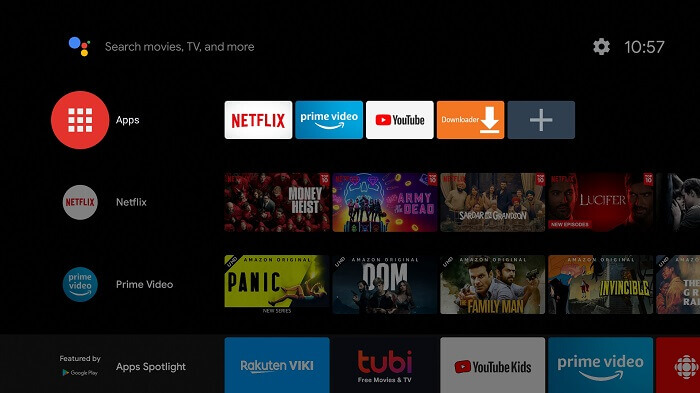 Step 2: Select Get more Apps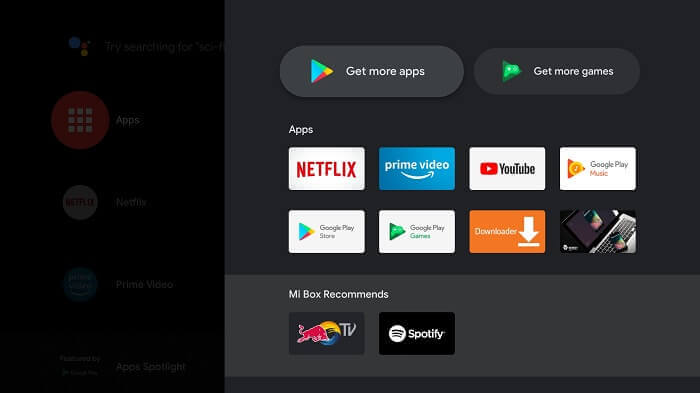 Step 3: Click on the Search Icon at the top menu bar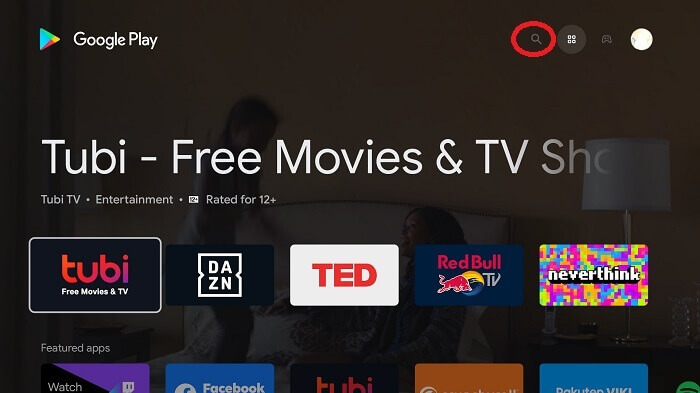 Step 4: Now in the search bar type Puffin TV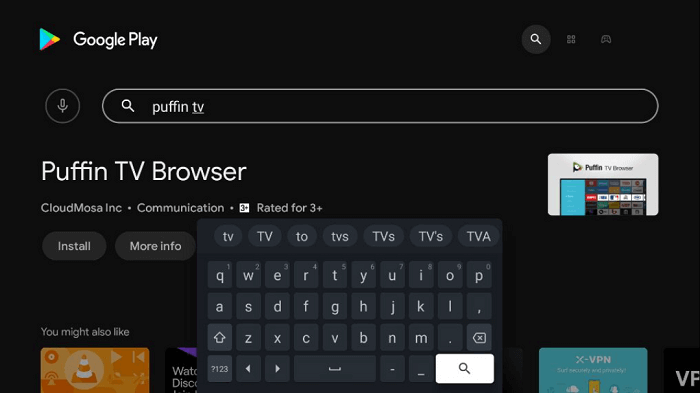 Step 5: Click Install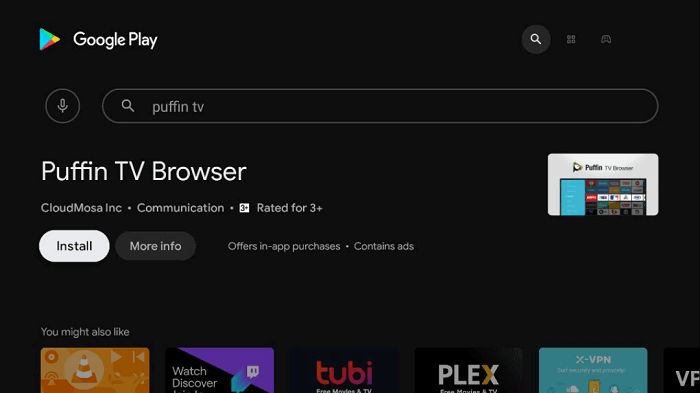 Step 6: Wait for the application to Install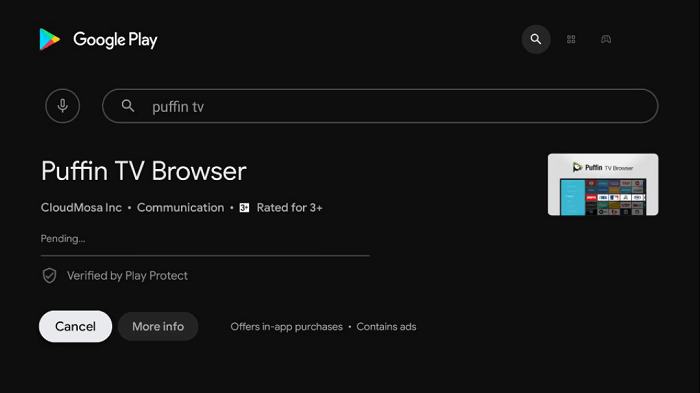 Step 7: Click Open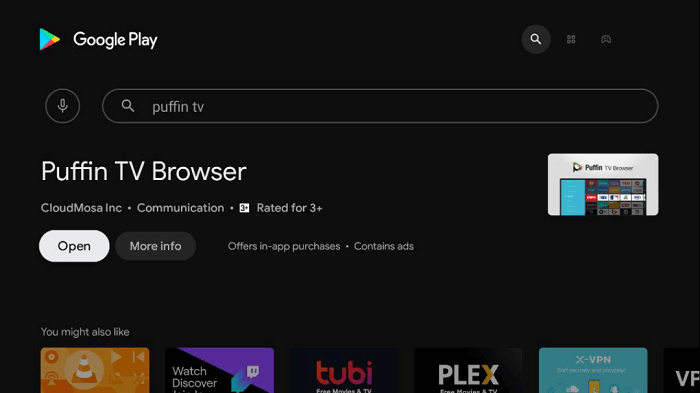 Step 8: This is the interface of the puffin TV Browser, click on the search bar to type the URL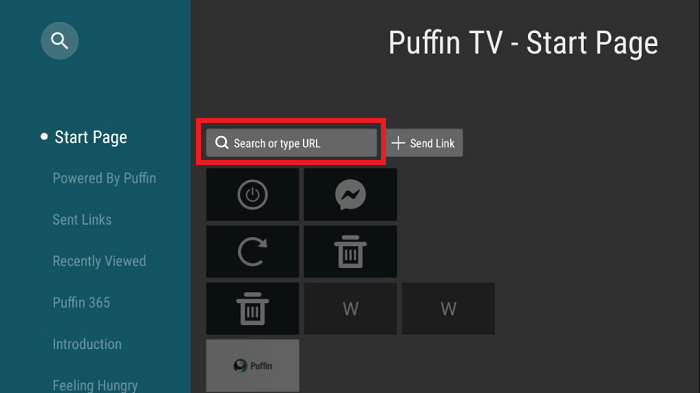 Step 9: Type this URL https://www.motogp.com/ and click Go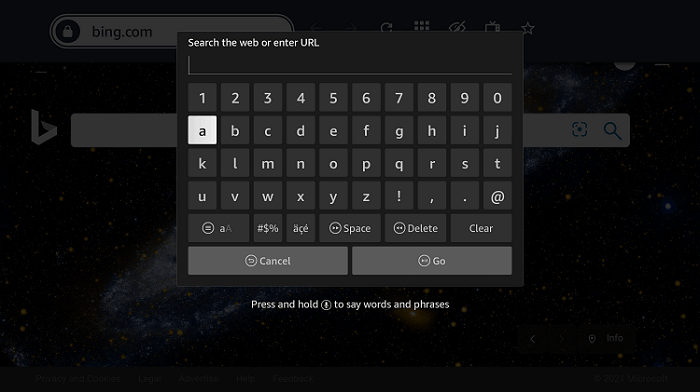 Step 10: The MotoGP Official website will open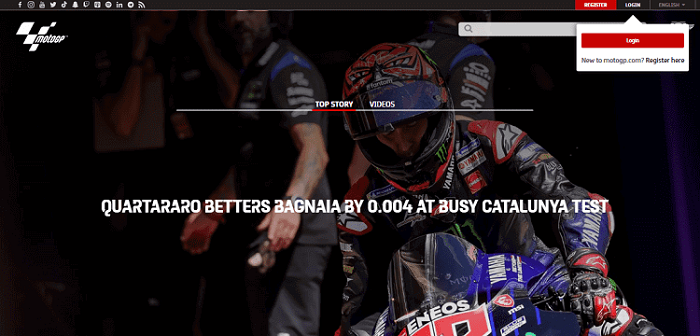 Step 11: Now scroll down and choose Video Pass if you wish to subscribe to the MotoGP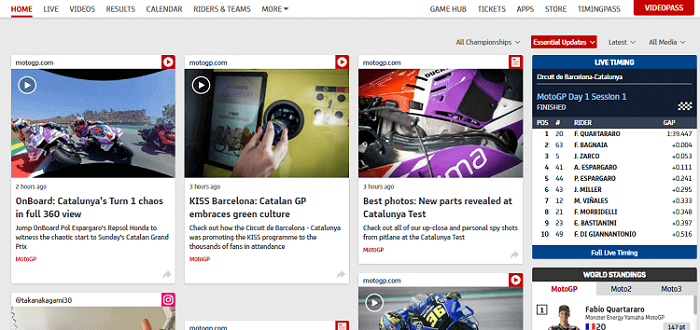 Step 12: The subscription plans will show up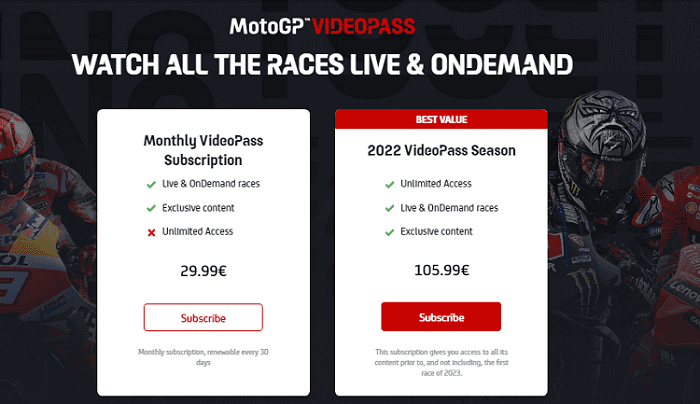 Step 13: However if you do not want to subscribe then you can select ant video to watch for free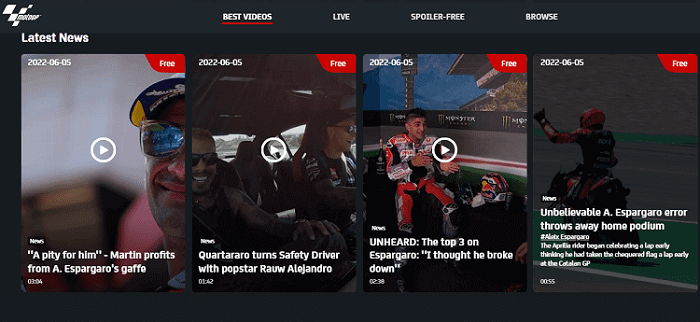 Step 14: Register your account now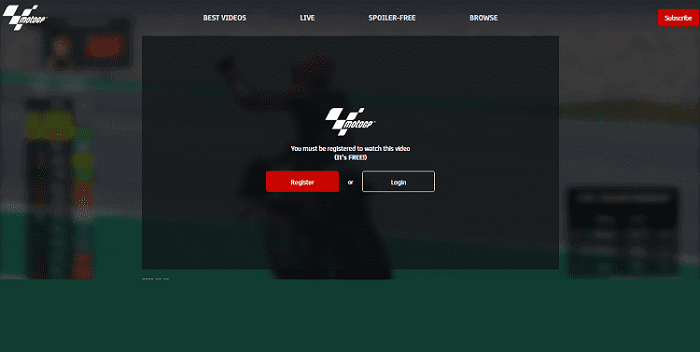 Step 15: Fill in the information and click Register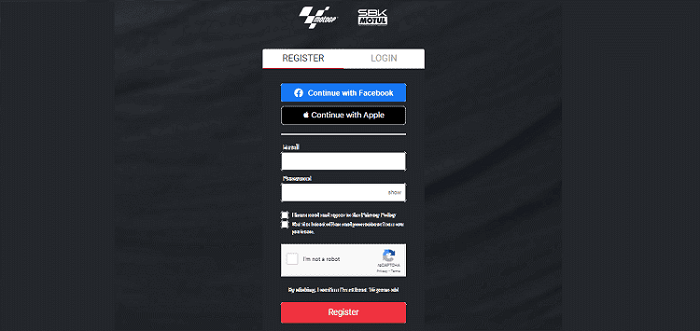 Step 16: Activate it by clicking on the confirmation email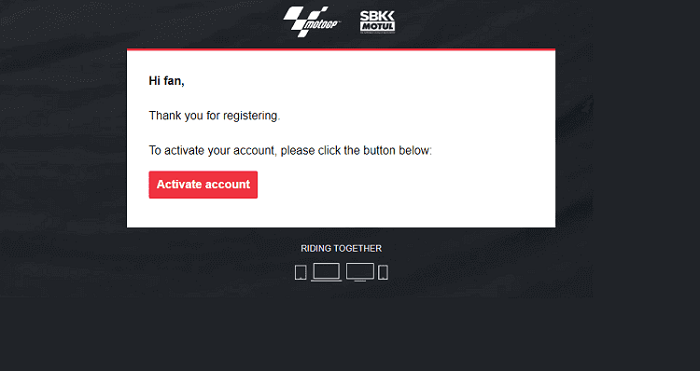 Step 17: Now you can stream with MotoGP for free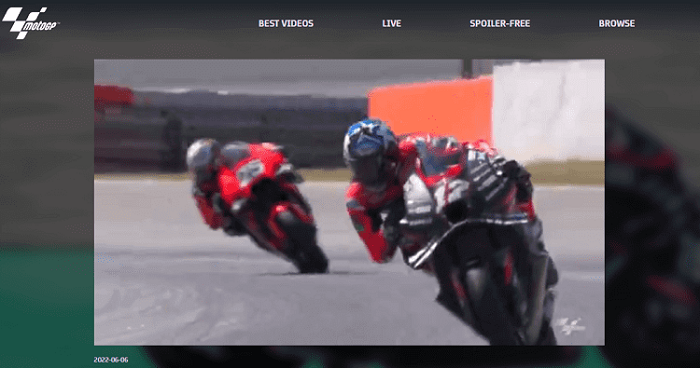 Watch MotoGP Live on MI TV Stick using Premium App
Another way to watch MotoGP Live is with a premium service. Here we recommend Fubo TV which is one of the best streaming sites that offers a 7-day free trial.
Fubo TV gives an extensive collection of channels, mostly ones related to sports. It displays a wide range of sports channels that the user can access with a single subscription.
Fubo TV streams sports on many channels like NBA, NBS, Fox, ESPN, NFL, Big Ten Network, CBS Sports, etc.
We must highlight that the Fubo streaming service is only limited to the US. Therefore you must use ExpressVPN and connect your device to a US server to stream MotoGP Live with Fubo TV.
Here are the steps you can follow now:
Step 1: Go to your MI TV Home screen and click on the Search Icon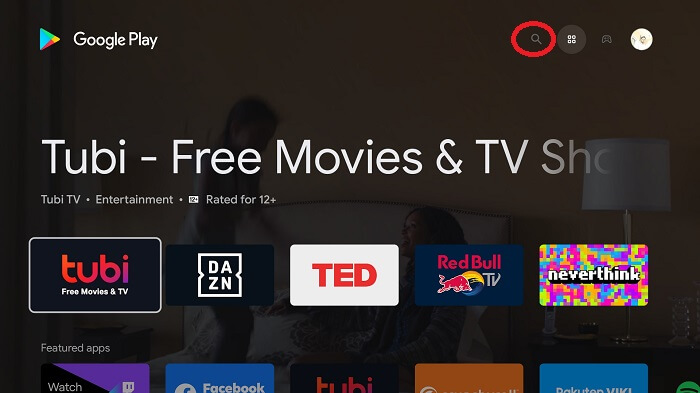 Step 2:  Type FuboTV and click on the results that will be shown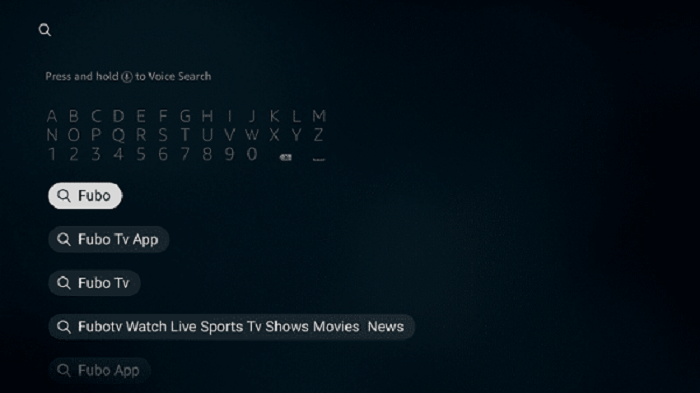 Step 3: Select the FuboTV app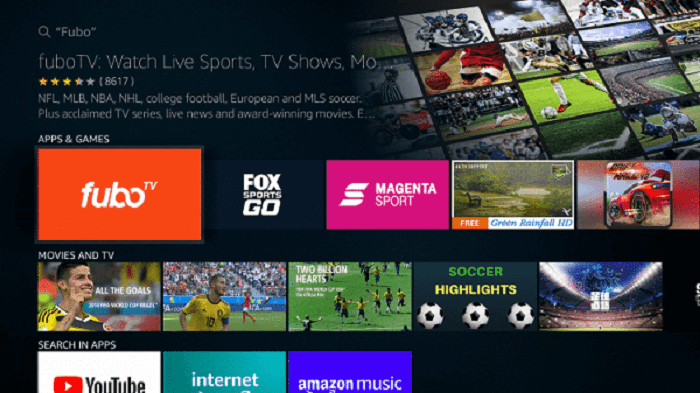 Step 4: Click Get to download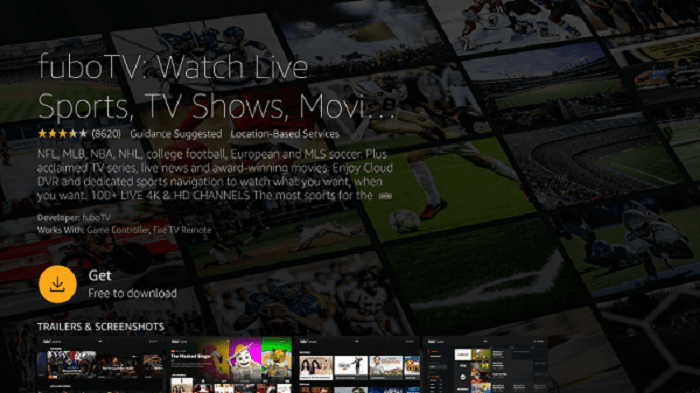 Step 5: Once the application is installed, launch FuboTV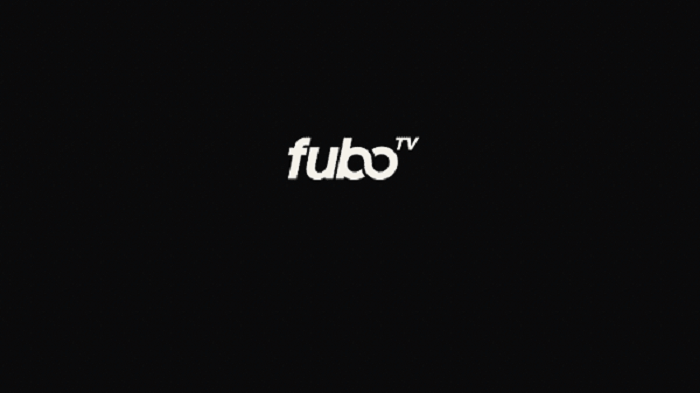 Step 6: If you have a FuboTV account Sign in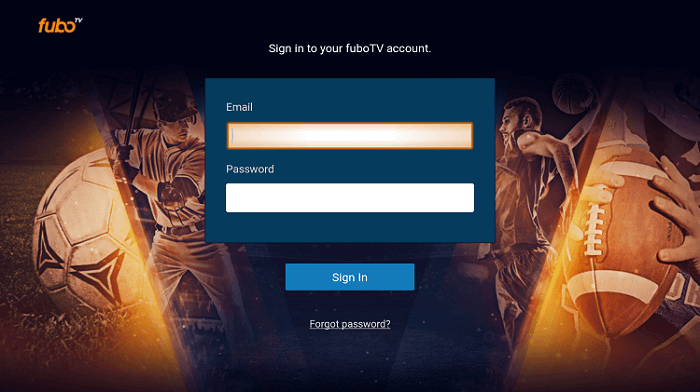 Explore MotoGP Live
In MotoGP Competition the top manufacturers participate such as Yamaha, Honda, Ducati, Suzuki, and KTM. The companies introduce their top Motorcycle Machines i.e. over 1000cc. These powerful machines are said to reach a top speed of 362 km/hr.
However, this competition has further categories such as MotoGP, Moto2, Moto3, and MotoE, where the limits are set out as 1000cc, 600cc, and 250cc, and the age limit is above 18 and 16 in others. Furthermore, MotoE is exclusively for electric motorcycle competitions.
The MotoGP 2022 is the 74 championship, where the former champions were Yamaha's Fabio, Ducati's Francesco, and Suzuki's Joan, as 1st, 2nd, and 3rd.
As mentioned earlier MotoGP Live is paid however some of the content is free of cost. To begin streaming with MotoGP Live it is necessary to register an account. 
Other Sports to Watch on Mi TV Stick
Apart from MotoGP MI TV Stick offers Live Sports streaming of many games, a few are mentioned below that you can watch for free:
MotoGP Calendar
Here is a calendar provided to keep you updated with events of MotoGP Live:
| | | | |
| --- | --- | --- | --- |
| S.no | Race Date | Country | Circuit |
| 1 | 20 March | Indonesia | Pertamina Mandalika Circuit |
| 2 | 3 April | Argentina | Termas de Río Hondo |
| 3 | 10 April | United States | Circuit Of The Americas |
| 4 | 24 April | Portugal | Autódromo Internacional do Algarve |
| 5 | 1 May | Spain | Circuito de Jerez – Angel Nieto |
| 6 | 15 May | France | Le Mans |
| 7 | 29 May | Italy | Autodromo Internazionale del Mugello |
| 8 | 5 June | Spain | Circuit de Barcelona-Catalunya |
| 9 | 18 June | Germany | Sachsenring |
| 10 | 25 June | Netherlands | TT Circuit Assen |
| 11 | 6 August | Great Britain | Silverstone Circuit |
| 12 | 20 August | Austria | Red Bull Ring – Spielberg |
| 13 | 3 September | Spain | Circuit De Barcelona-Catalunya |
| 14 | 10 September | Italy | Misano World Circuit Marco Simoncelli |
| 15 | 24 September | India | Buddh International Circuit |
| 16 | 1 October | Japan | Twin Ring Motegi |
| 17 | 15 October | Indonesia | Mandalika International Street Circuit |
| 18 | 22 October | Australia | Phillip Island |
| 19 | 29 October | Thailand | Chang International Circuit |
| 20 | 12 November | Malaysia | Sepang International Circuit |
| 21 | 19 November | Qatar | Losail International Circuit |
| 22 | 26 November | Spain | Circuit Ricardo Tormo |
FAQs – MotoGP
1 Can you watch MotoGP for free?
Yes, Servus TV will broadcast all MotoGP races free, however, it is only restricted to Australia. Further, there is also limited content available for free on MotoGP's official website.
2 What app can I watch MotoGP on MI TV Stick?
You can stream MotoGP's races and the schedule of the races on its official Ready to Stream App named "MotoGP".
Wrapping Up
MotoGP is one of the oldest Motor racing championships since 1949, and Dorna Sports have Official Commercial rights to it.
It has different categories such as MotoGP 1000cc, Moto2 600cc, Moto3 250cc, and lastly MotoE electric motorcycles racing.
MotoGP is essentially a subscription-based service, however, it also allows various streaming channels which are restricted to viewership according to country.
Thus, you must use a VPN that connects you to a server that allows live streaming from your region. We recommend the famous ExpressVPN.