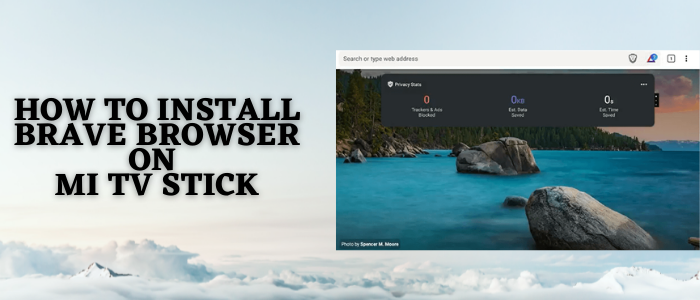 This article is a step-by-step guide on how to install Brave Browser on MI TV Stick or MI TV Box.
Brave Browser is an Internet Browser that is providing its users with a fast and secure private web with no annoying ads.
Secure Private web implies that it permits the client to use the web without being followed by promoters, malware, and pop-ups.
Brave Browser keeps your personal information hidden and secures your device by enabling an extra firewall that will keep your identity hidden from trackers and promoters.
However, browsing on the internet is a bit risky. Therefore, it is strictly advised to use a VPN on your Mi TV Stick.
Our Recommended VPN – ExpressVPN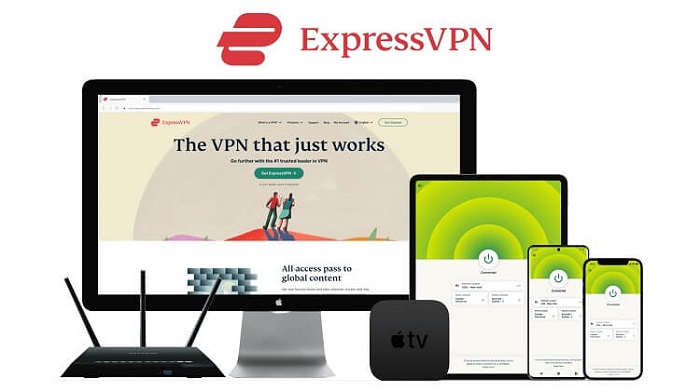 Warning: ExpressVPN is our main choice when it comes to unblocking geo-restricted content OR Streaming free content that is available on third-party APKs. It ensures that your online activities remain concealed from the Government and ISPs.
ExpressVPN offers 3 extra months for free along with a 30-day money-back guarantee. The VPN can work on five simultaneous devices with a single account.  
LEGAL COPYRIGHT DISCLAIMER: At MI TV HACKS, we do not confirm the legality or official licensing of the media content streamed by apps, websites, or services. We want to make it clear that we are not the owners, operators, or resellers of any streaming sites, apps, or services. Additionally, MI TV HACKS is not involved in the administration or hosting of any such platforms.
How to Install Brave Browser on MI TV Stick
To download the Brave Browser you will need to sideload the application as it is not available in the Google Play Store. To do so we recommend the Downloader app.
Before starting downloading you must install and use ExpressVPN on MI TV Stick to secure your connection as the Brave Browser is a third-party app and you will browse the internet through it.
Step 1: Go to the Home screen and click on the settings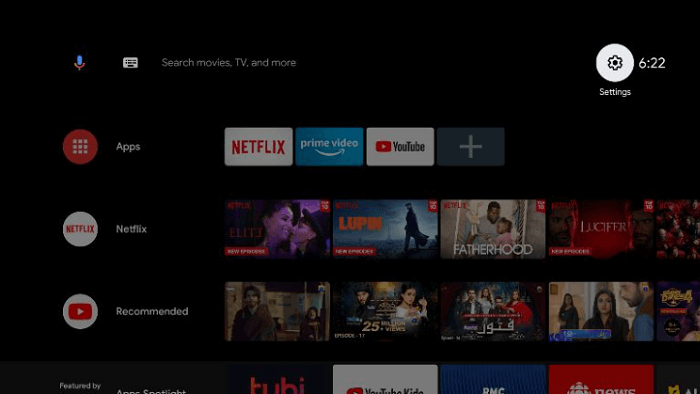 Step 2: You will now select Device Preferences from the settings option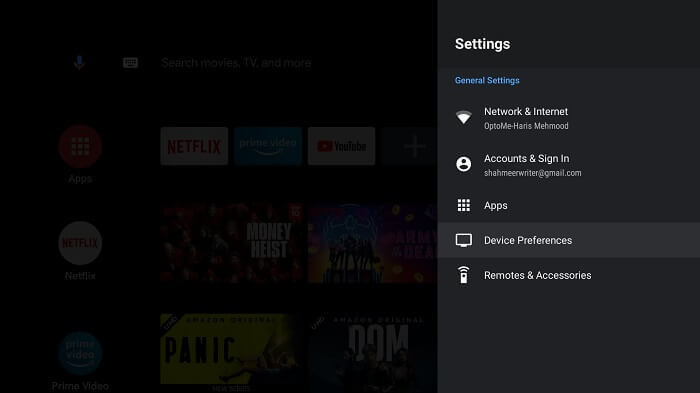 Step 3: Now go to Security & Restrictions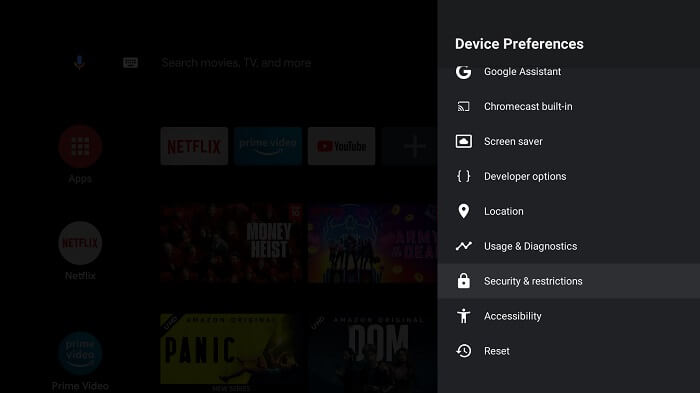 Step 4: Next is to Turn off the Verify Apps option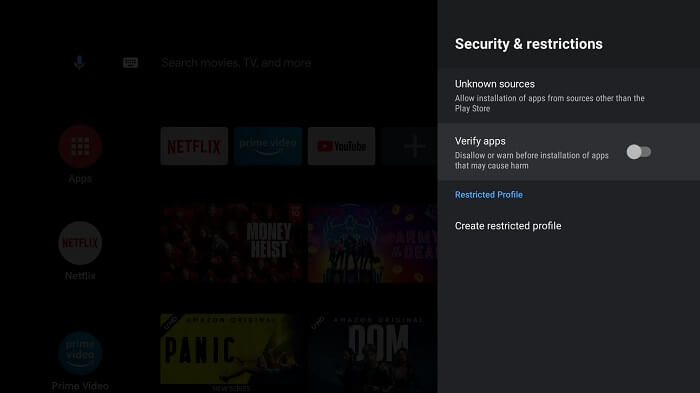 Step 5: Go back to your MI TV Home screen and go to the Apps menu this time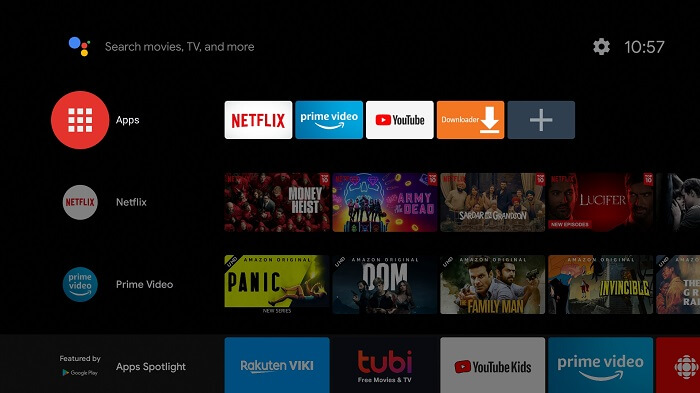 Step 6: Select Get More apps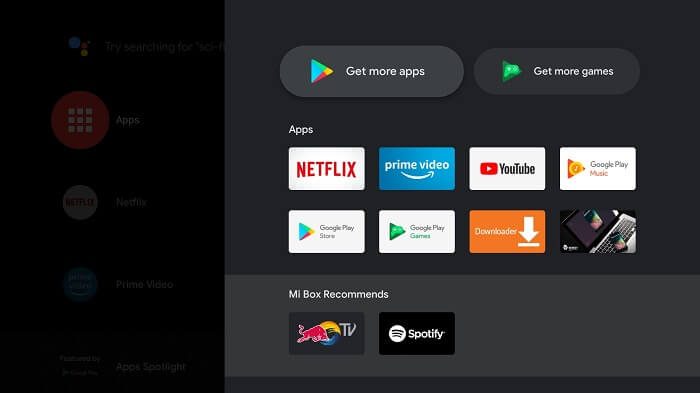 Step 7: Now click on the search icon at the top menu bar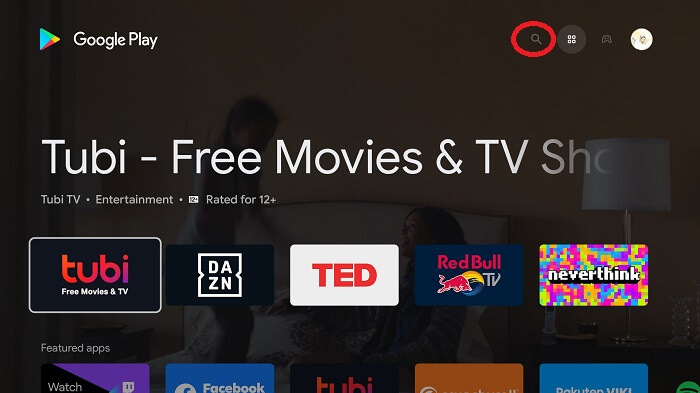 Step 8: On the search bar type Downloader. From the given suggestion, click Downloader App.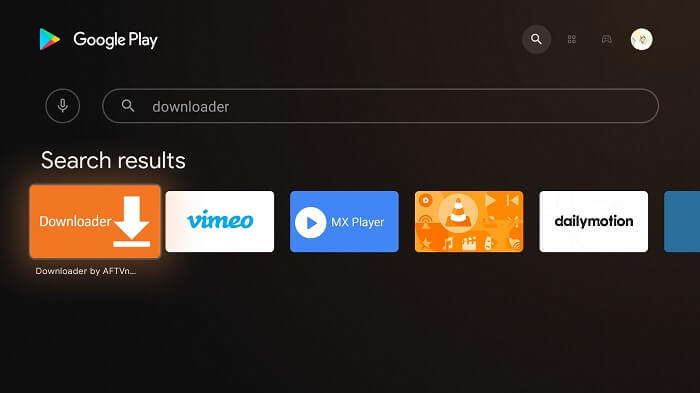 Step 9: Click Install now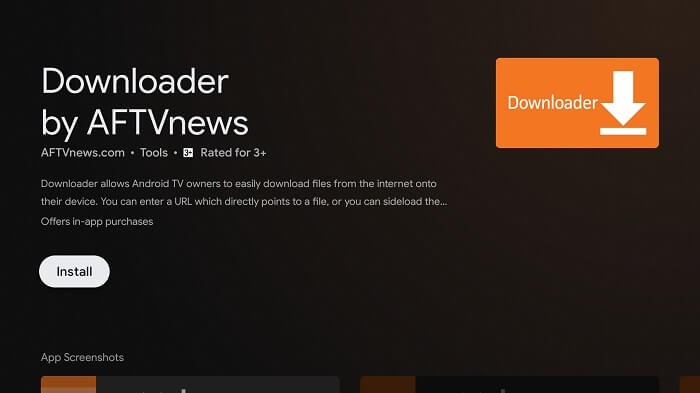 Step 10: Wait for the app to install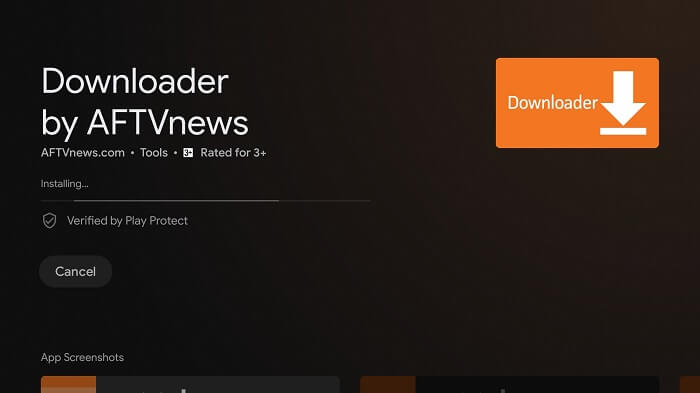 Step 11: Once the app is downloaded click Open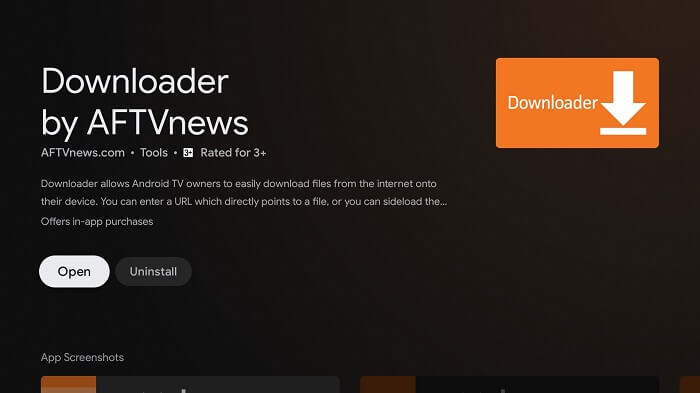 Step 12: Now select Allow when the notification pops up to let the app have access to your media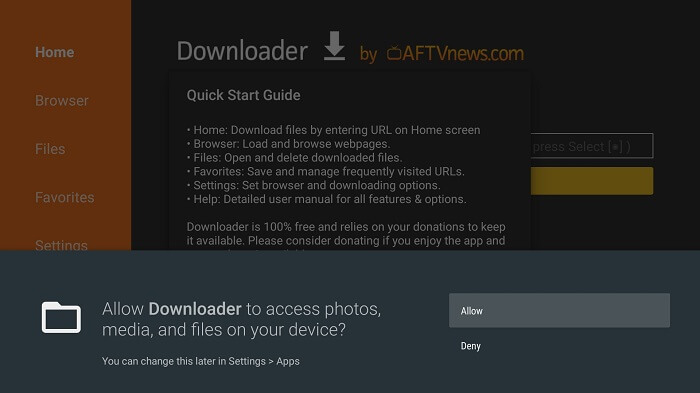 Step 13: Click OK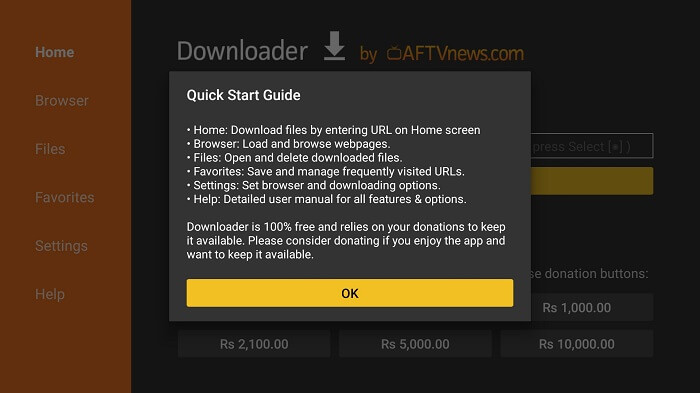 Step 14: Click on the APK Auto-Install and then the tick sign shows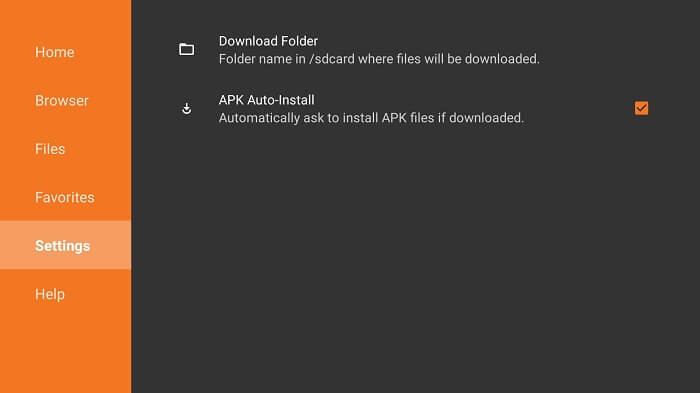 Step 15: The downloader app will now open to type a URL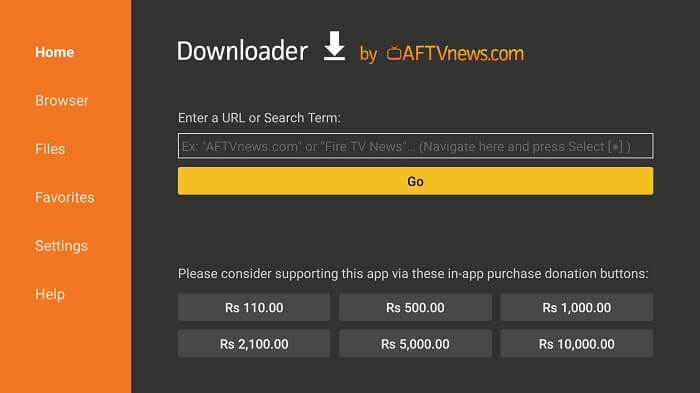 Step 16: In the space given type tinyurl.com/brave-brwsr-mitv make sure you type it correctly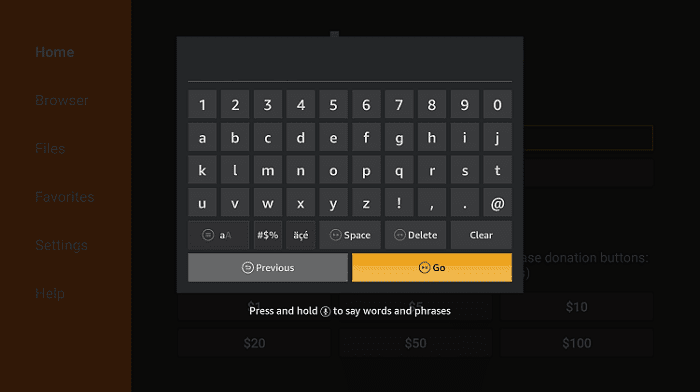 Step 17: Wait for the file to download now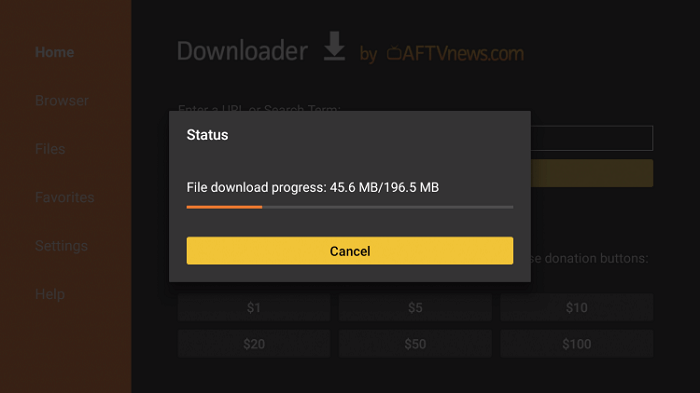 Step 18: When you click Install, this message appears. Click Settings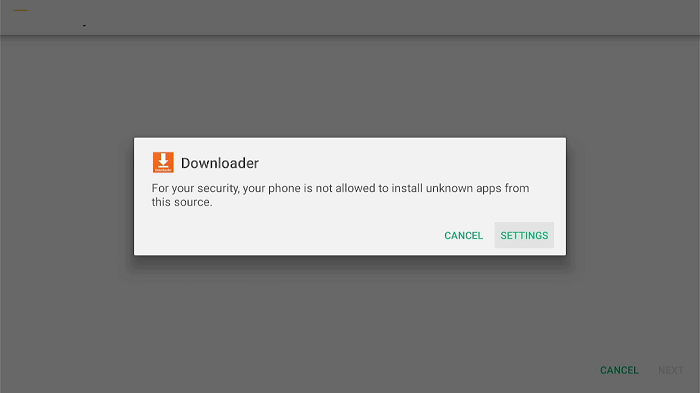 Step 19: The menu will open, click to allow the downloader app to install third-party apks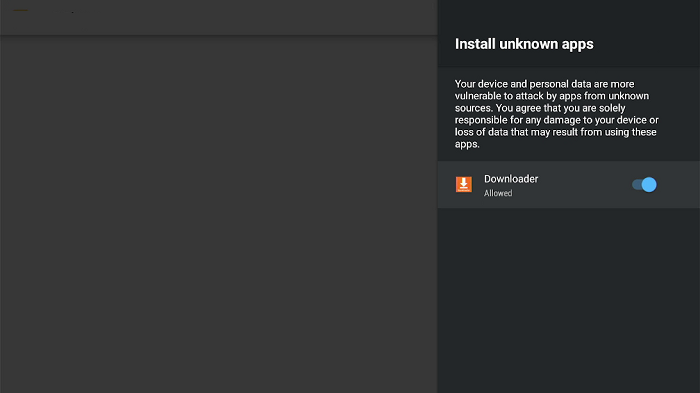 Step 20: Now click Install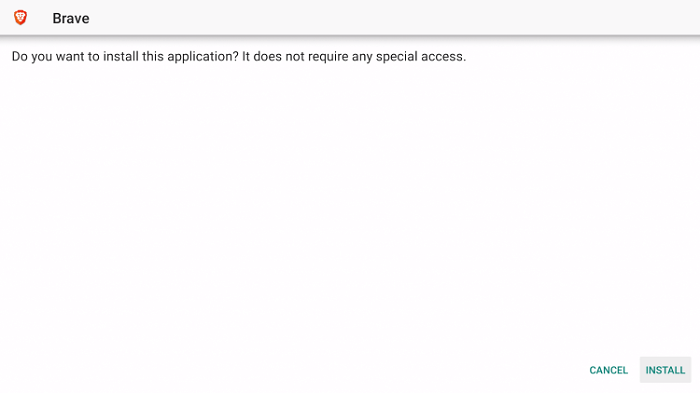 Step 21: Now the browser is installed
How to Use Brave Browser on Mi TV Stick
Once the Installation is completed on the Mi TV stick, the first thing first is to use the said app. It has the easiest interface to use and it is very user-friendly.
Follow the steps below to use the Brave Browser.
Step 1: If you're streaming or surfing on the internet it is essential to hide your online identity. So open the ExpressVPN app and connect to any server to stay anonymous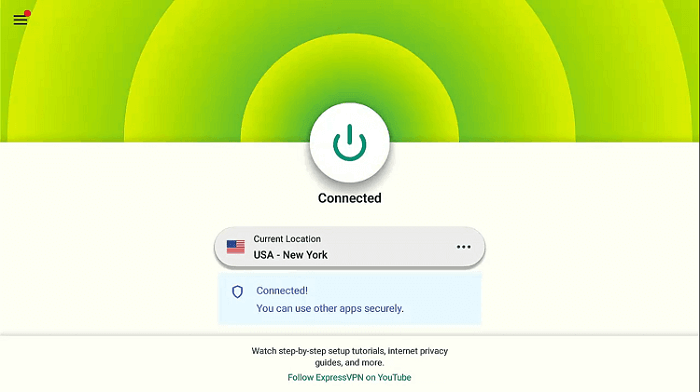 Step 2: Launch Brave Browser on FireStick and click Continue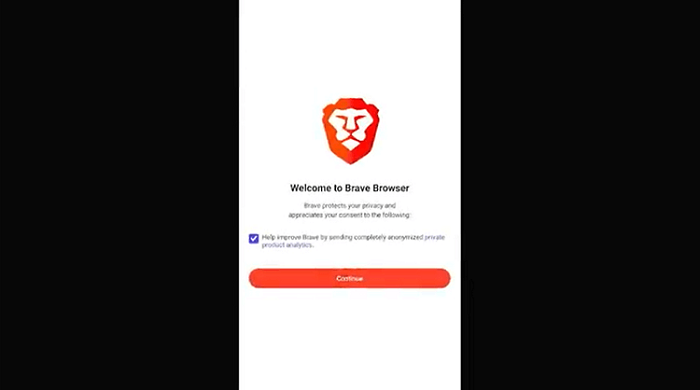 Step 3: Click Not Now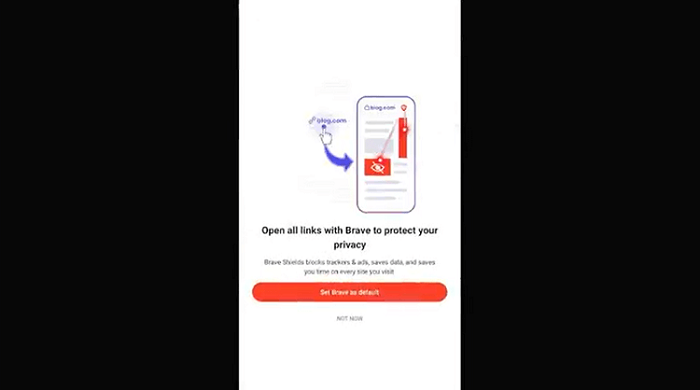 Step 4: Select Turn On Privacy Reports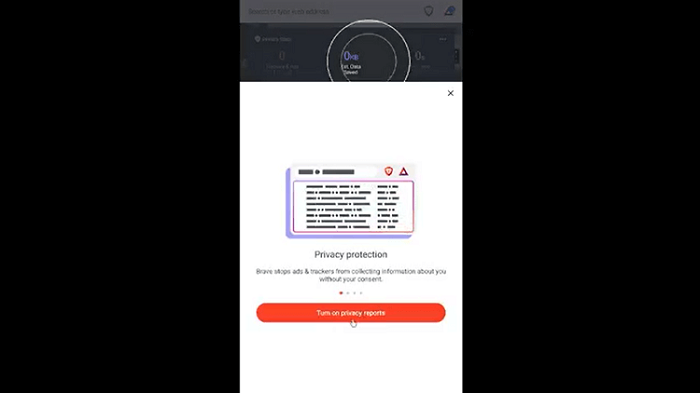 Step 5: This is the interface of the Brave Browser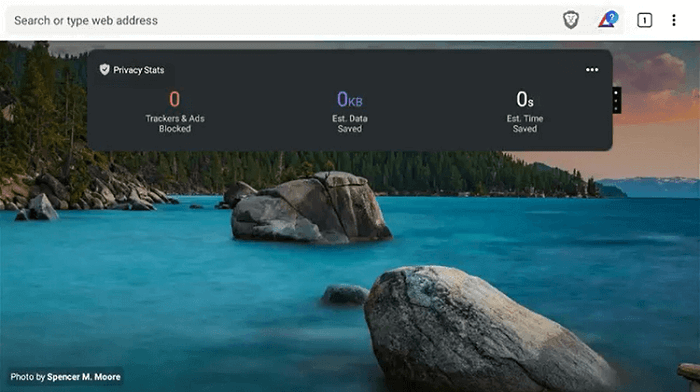 Step 6: Type a URL address and enjoy browsing!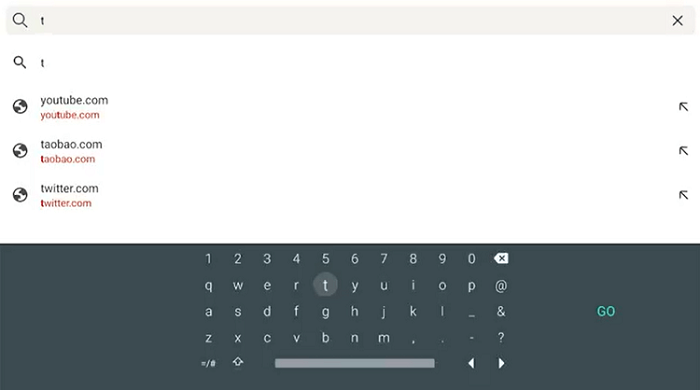 Enjoy your ad-free browsing…!
What is Brave Browser?
Brave Browser is a safe, free, and open-source internet browser that obstructs site trackers and eliminates advertisements safeguarding your protection with no charges, hence it is a secure private browser that neither sees nor stores your information so it stays private.
Since ad promotions and trackers slow your browsing speed down, with the security of Brave Browser the client gets an exceptionally quick experience while browsing.
Brave Browser additionally provides you with an interface that is very simple to use.
Furthermore, the browser has made exchanging simpler as a user can "Import Bookmarks and Settings" from the option given on the menu, along with this the user can make bookmarks which saves time.
Alternatives of Brave Browser
Apart from Brave Browser, there are many other search engines that you can use and install with similar features. Following is the list of browsers you can use.
FAQs – Brave Browser
Q1) What is Brave Browser?
Brave Browser is a free and open-source internet browser created by Brave Software, Inc. in view of the Chromium internet browser. It is a protection-centered program, which consequently hinders online ads and site trackers in its default settings.
Q2) Is Brave browser trustworthy?
Indeed, Brave can be relied upon to shield you from promotions, trackers, and other noxious substances on the web. The promotion blocker is empowered of course, and your information won't really leave your program while picking into Brave advertisements.
Q3) Is Brave Browser free?
Yes, Brave Browser is accessible as a quick, free, secure internet browser for your cell phones.
Q4) Is Brave browser a Trojan?
No, as Google closes down any pernicious promotion acting like the Brave program yet conveying malware that tricked web surfers on counterfeit Brave program sites.

Q5) How does Brave Browser make money?
Brave Browser brings in cash by means of standard advertisements, membership charges, and associate commissions, as well as by selling computerized and actual items through its web-based store.
Conclusion
Brave Browser provides a faster speed while browsing as it blocks ads and all promotions which may slow down the speed of any browser.
Similar to other browsers Brave Browser also provides all the common facilities like History, Downloads, and Bookmarks.
You cannot find it in the Google Play Store because of which you will need to sideload it through the downloader app.
However, even if it is a secure private browser it is essential to use ExpressVPN to keep your identity hidden while surfing the internet.