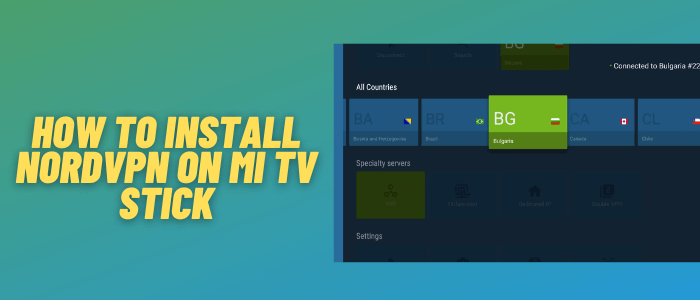 This is a step-by-step guide on how to install and use NordVPN on Mi TV Stick and Mi TV Box.
A VPN is essential to keep you protected over the internet while streaming anything on your device. NordVPN protects your online identity and ensures you are having an encrypted connection.
With the largest network of 5600+ servers in about 60 countries of the world, NordVPN ensures you the fastest service anywhere across the globe. So you don't have to bear a slow or sluggish connection while using VPN anymore.
When it comes to security, NordVPN doubles your protection. Yes, you can add an extra layer of firewall/ protection with a double VPN server to highly secure connection
Besides that, the kill switch, strict no-log policy, Split Tunneling, and many other useful features of NordVPN make it one of the best VPNs for Mi TV Stick.
NordVPN is available on Google Play Store and has 3 different subscription plans, Standard, Plus, and Complete with very affordable prices of $3.29/mo, $4.49/mo, and $5.99/mo respectively.
NordVPN Key Features for Mi TV Stick
NordVPN is a popular VPN provider with amazing price offers and many useful features. Some of them are listed below:
Meshnet
Threat Protection
Dark Web Monitor
Dedicated IP
NO-Log Policy
Privacy on the Go
Multi-factor Authentication
Obfuscated Server
Multiple Devices (up to 6 devices)
Spilt Tunneling
Double Protection
Onion Over Protection
Private DNS
Dedicated IP
24/7 Customer Support
Multiple servers
2 Ways to Install and Set Up Nord VPN on Mi TV Stick
I have mentioned two methods to install and set up NordVPN on Mi TV Stick, so you can choose which method is better for you. These are:
How to Register for NordVPN
If you wish to use NordVPN and keep your identity safe and anonymous on the internet, then first you have to subscribe/ register an account for NordVPN.
Step 1: From your PC/mobile browser go to https://nordvpn.com/ and click "Get NordVPN"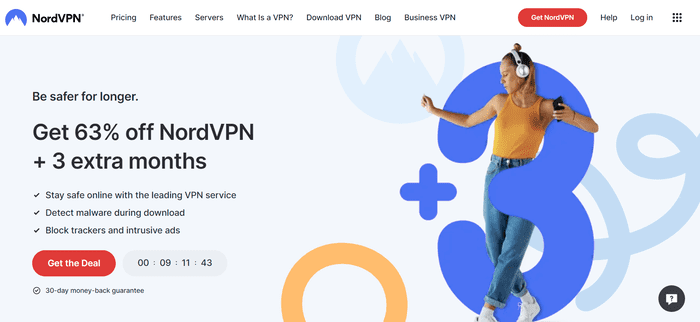 Step 2: Choose a suitable Plan for you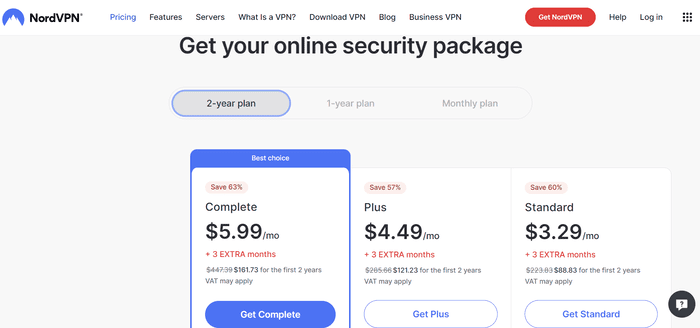 Step 3: Enter Your valid Email ID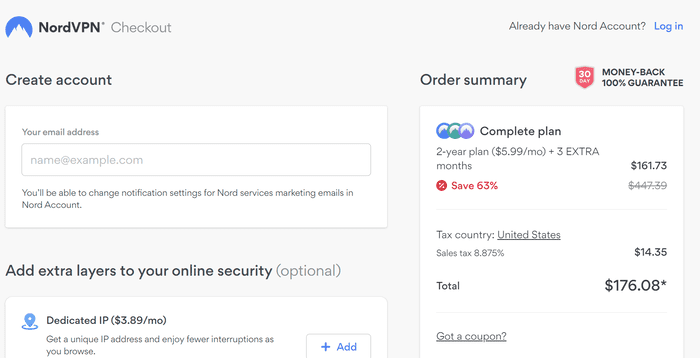 Step 4: If you want to add some extra layer of security, you can add it from here.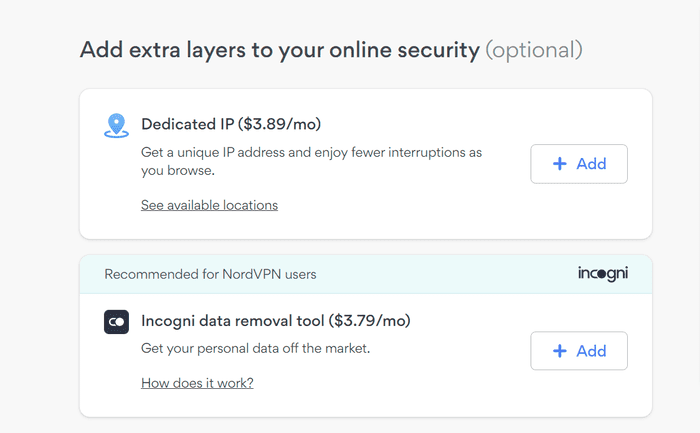 Step 5: Provide the payment method with credentials and click "Continue"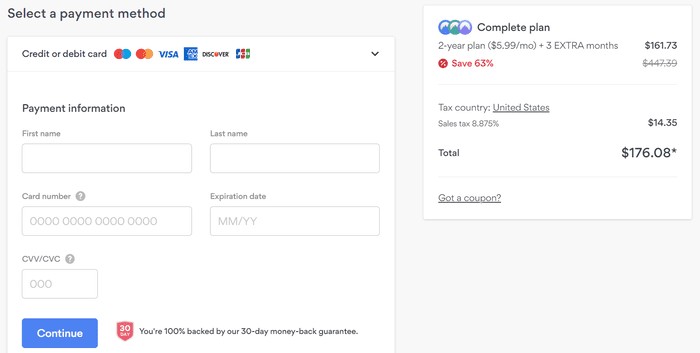 That's it! you will now receive an email with a login Id and password for NordVPN
Install NordVPN on Mi TV Stick using Google Play Store
NordVPN is available on Google Play Store and can be easily installed on Mi TV Stick. The process of installing NordVPN is quite simple. You have to follow these steps:
Step 1: Click the Apps option from the Home Screen of your Mi TV Stick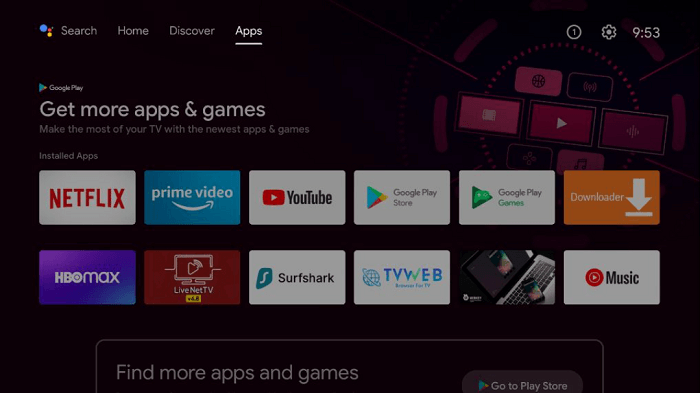 Step 2: Click the Get More Apps option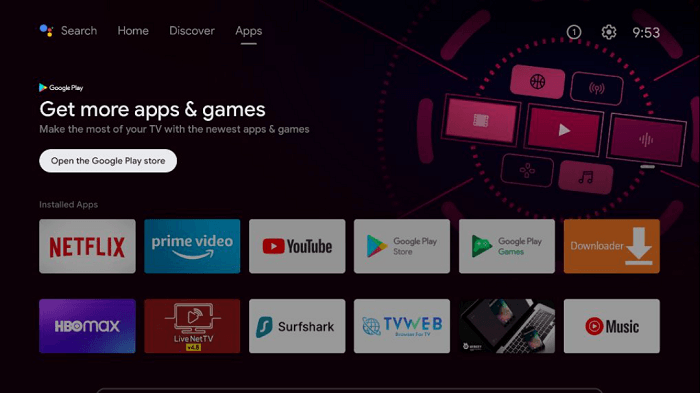 Step 3: Click on the Search icon from the top menu bar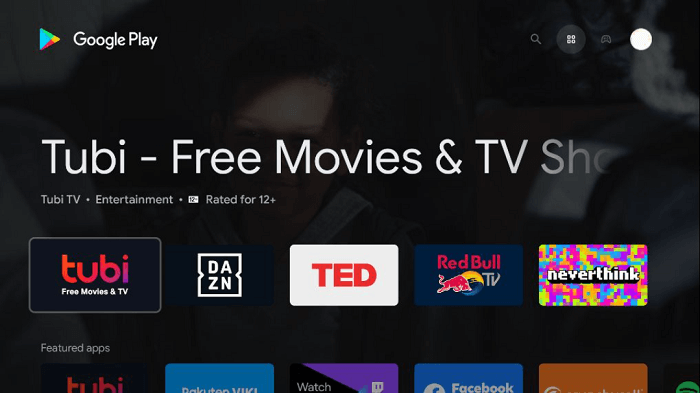 Step 4: Type NordVPN in the search bar and click Install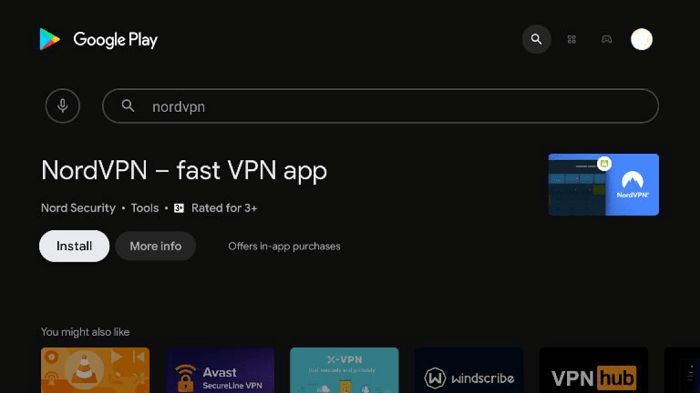 Step 5: Wait for a while. The app will be installed on your device in a few seconds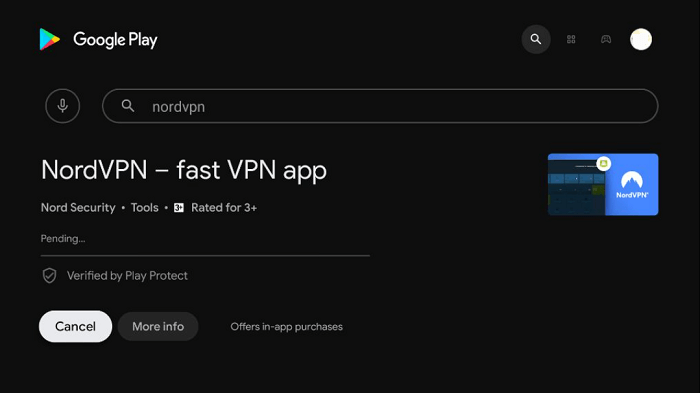 Step 6: Click Open once the app is successfully installed on your NordVPN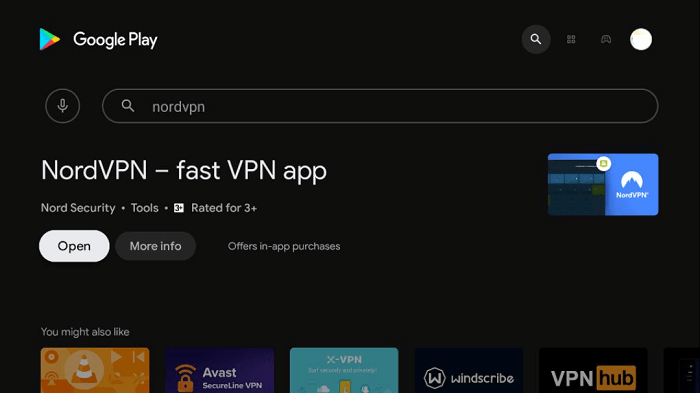 This is how easy it is to install NordVPN on your NordVPN and make sure your connection is secure and protected.
Install NordVPN on Mi TV Stick using Downloader App
This method involves the use of a downloader app to sideload the NordVPN apk on the Mi TV Stick. Follow the steps to install NordVPN on Mi TV Stick.
Follow the steps below:
Step 1: On the Mi TV Home, click Settings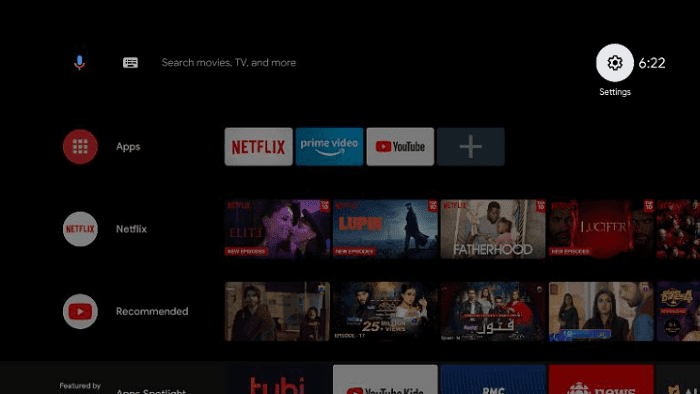 Step 2: Click on Device Preference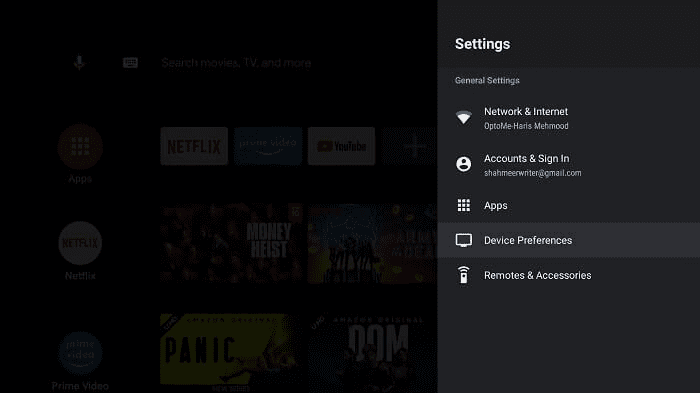 Step 3: Select Security and Restrictions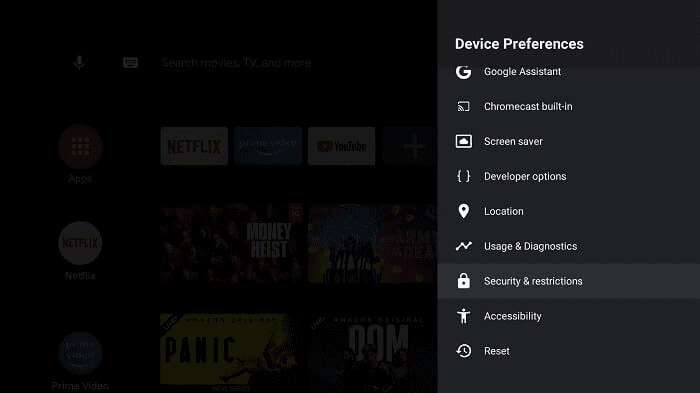 Step 4: Now Turn OFF the verify option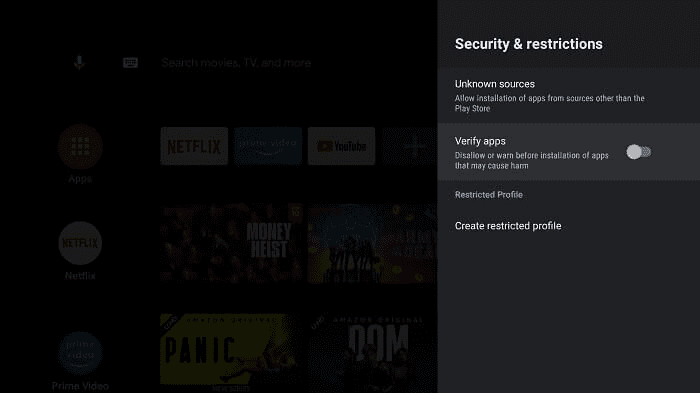 Step 5: Go back to Mi TV Home and select the Apps menu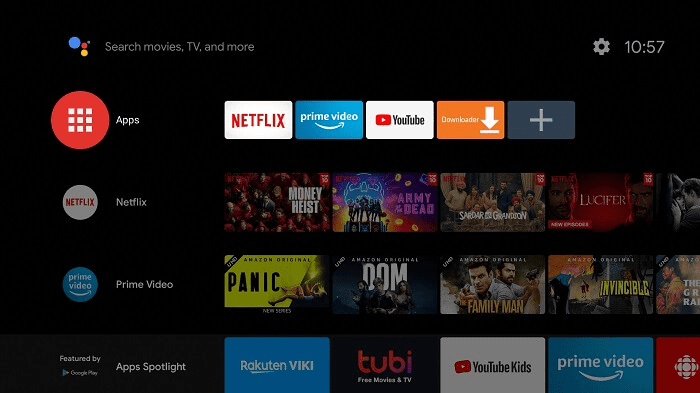 Step 6: Click on Get More Apps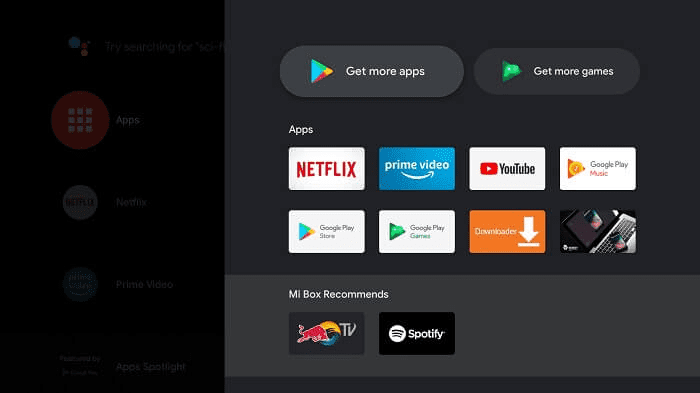 Step 7: Click on the Search menu at the top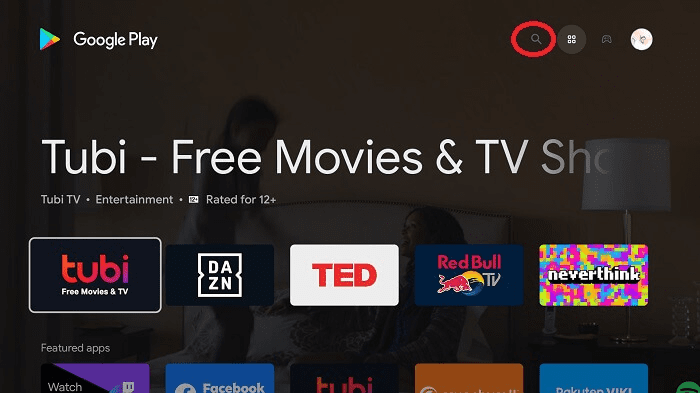 Step 8: Type Downloader in the search menu and select Downloader app from the list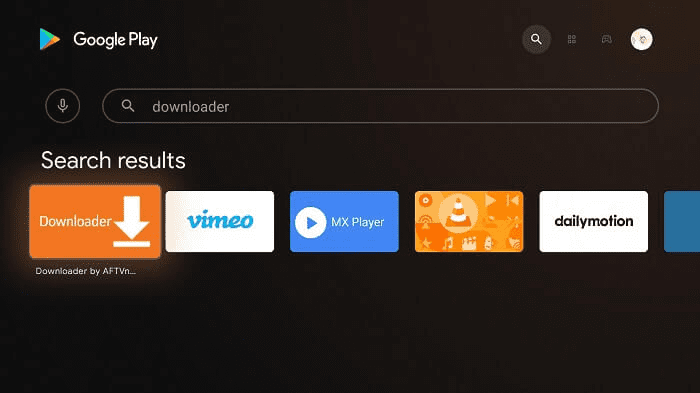 Step 9: Click on Install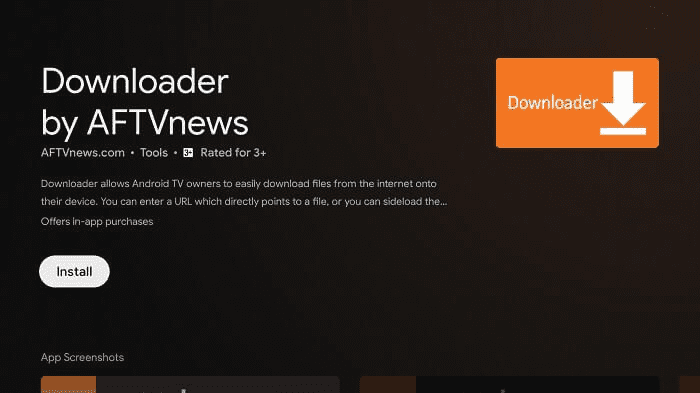 Step 10: Wait until the app is installed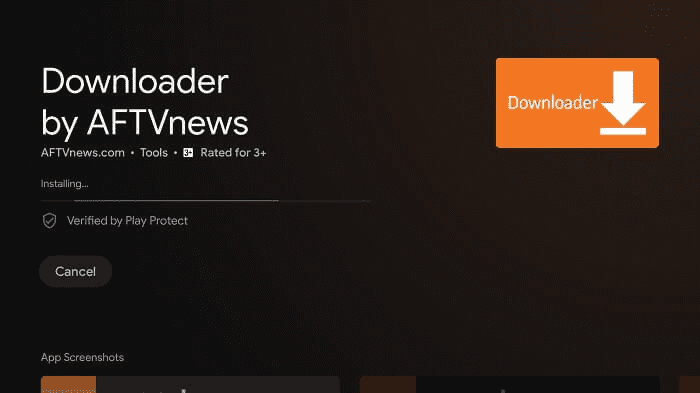 Step 11: Click Open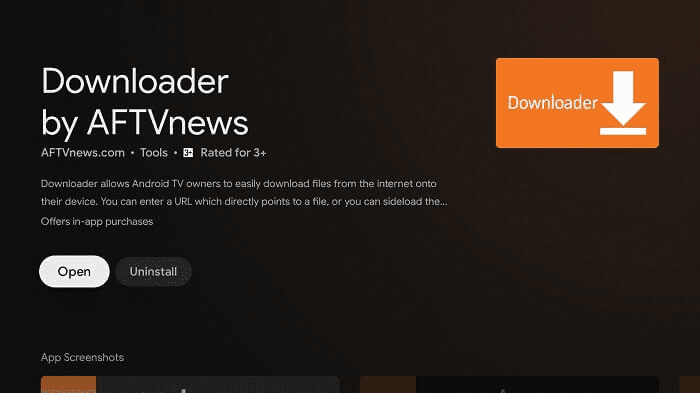 Step 12: Once the Downloader app is installed, click Allow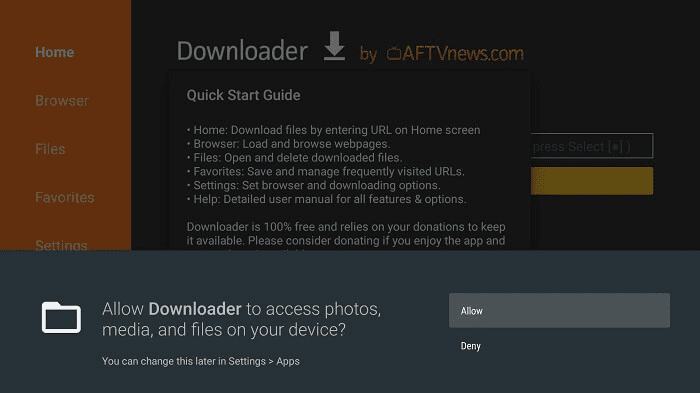 Step 13: Click OK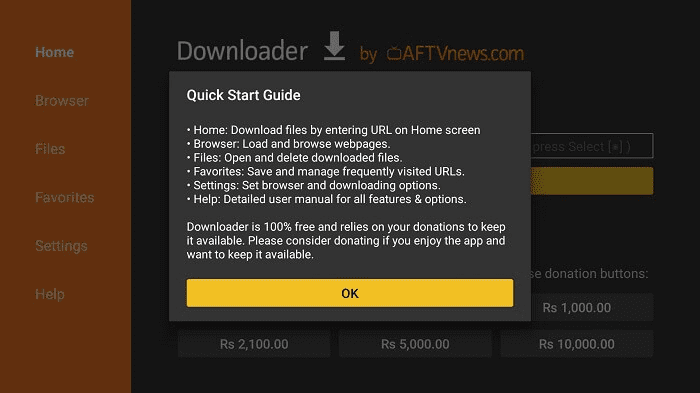 Step 14: Now, click on settings and Turn ON the APK auto-install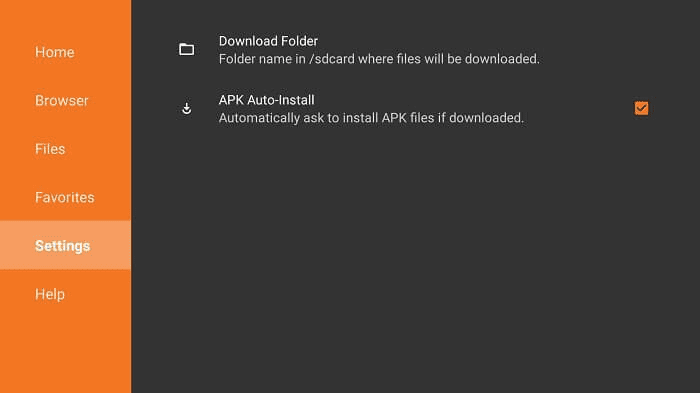 Step 15: On the Downloader Home menu, click on the URL bar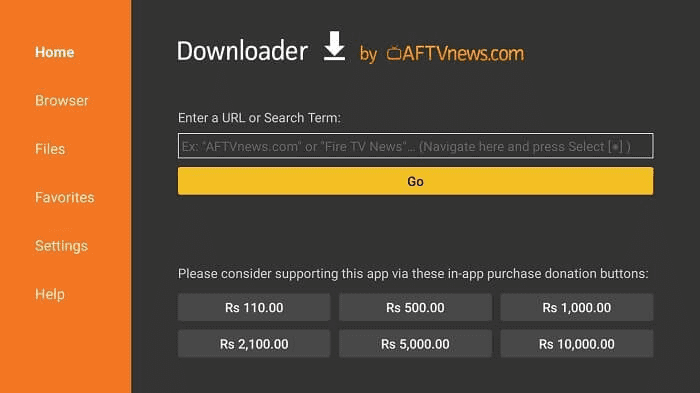 Step 16: Now enter this URL tinyurl.com/nordvpn-mitv and click GO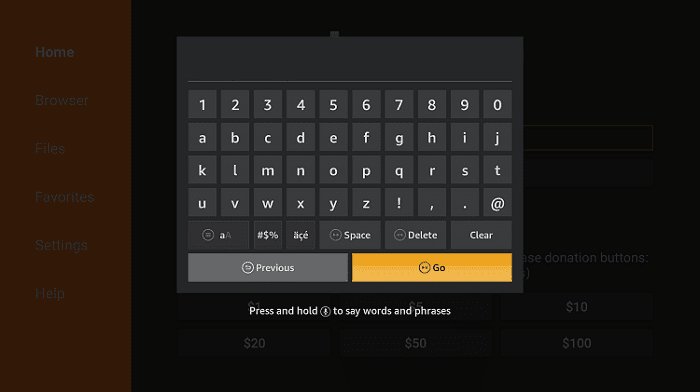 Step 17: Wait for it to download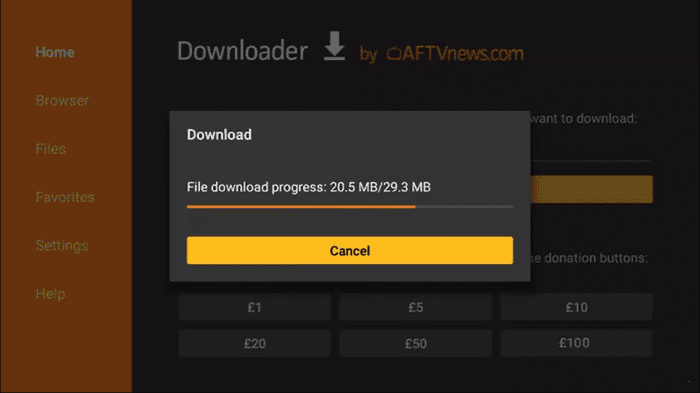 Step 18: When you click Install, this message appears. Click Settings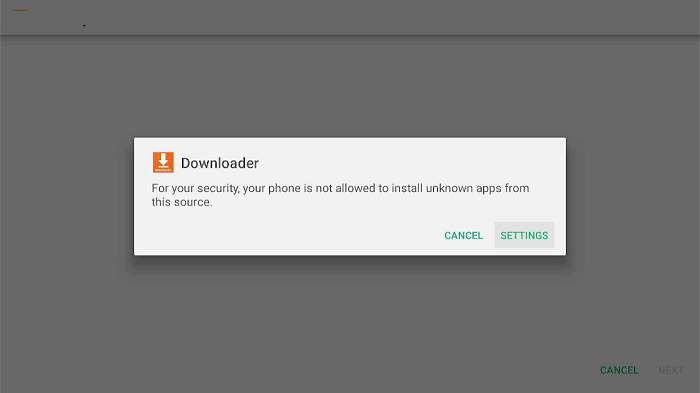 Step 19: The menu will open, click to allow the downloader app to install third-party apks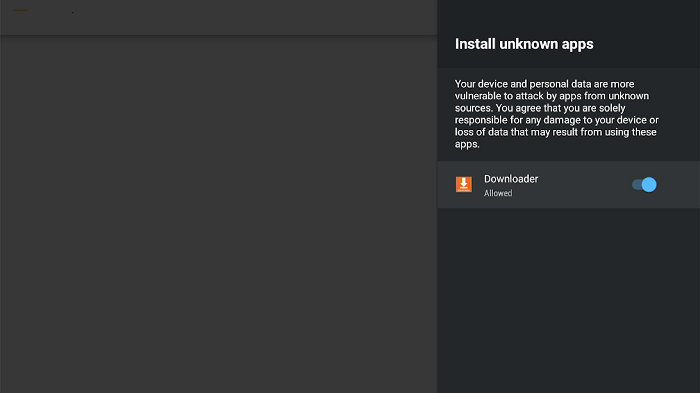 Step 20: Now click Install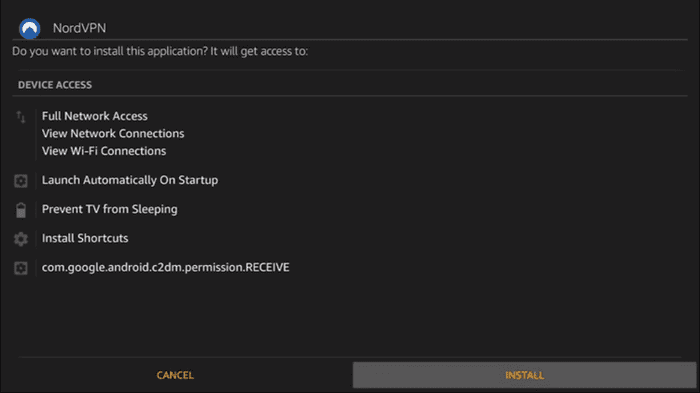 Step 21: Wait until the installation completes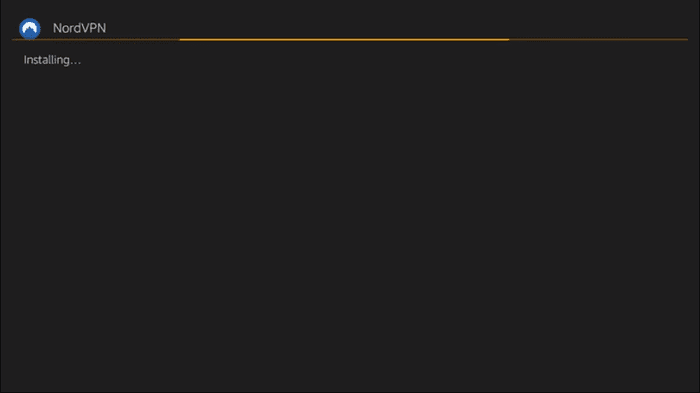 Step 22: When it is installed, click Done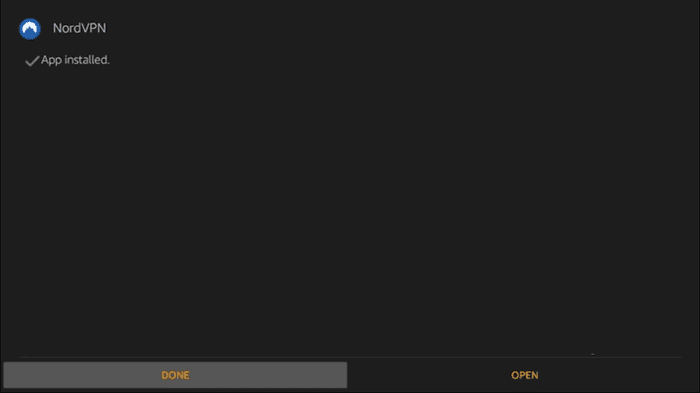 How to Use NordVPN on Mi TV Stick
After the installation, the next step is to set up and use NordVPN. Follow these steps to get to know how to use NordVPN on Mi TV Stick:
Step 1: Launch the NordVPN app on Mi TV Stick and click Sign Up if you don't have a NordVPN account and Log In if you already have an account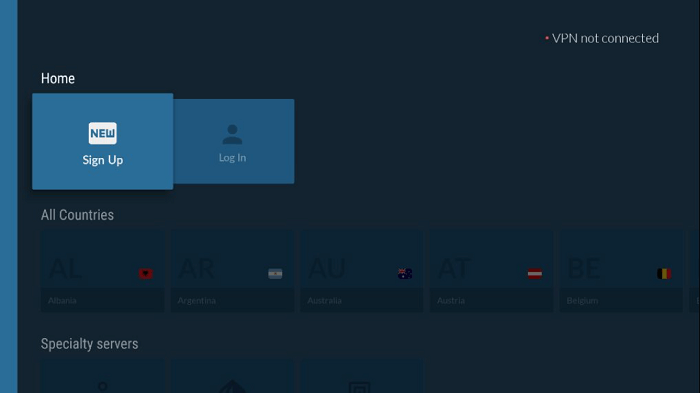 Step 2: You can either enter the code on your mobile or Scan this QR Code to Login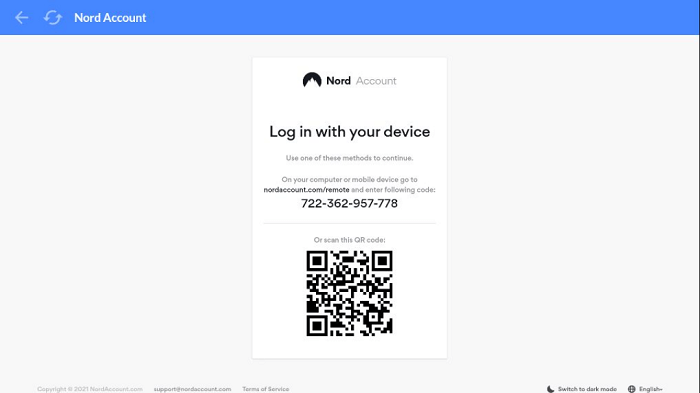 Step 3: Once you are logged in, choose any server to connect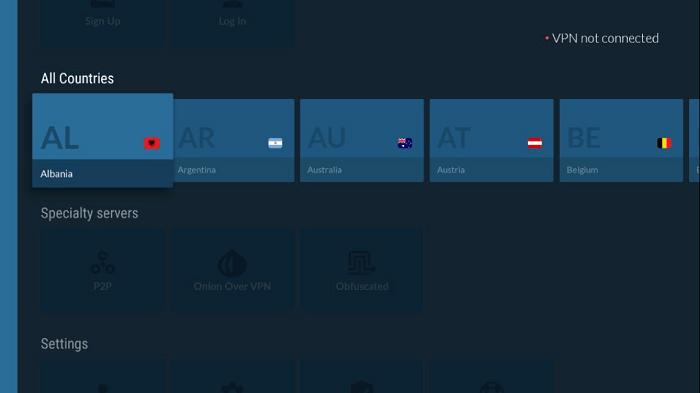 Step 4: Once connected, enjoy safe browsing and streaming!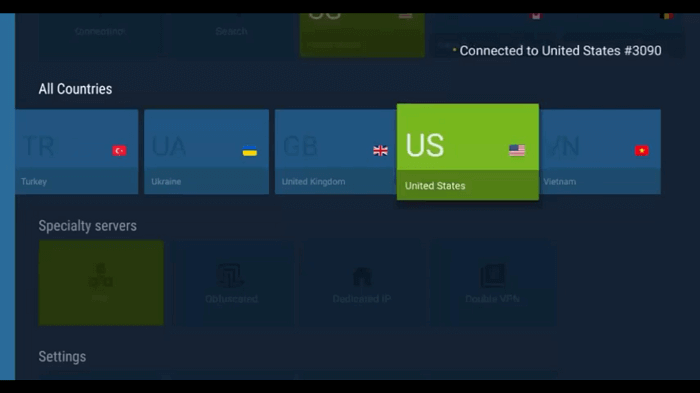 NordVPN Features
NordVPN keeps you protected from malware and potential security threats by masking your IP. It assigns you a new IP address to maintain your anonymity over the internet, thus protecting your online identity.
NordVPN gives you a smooth yet lagging free streaming experience always. You can connect to any server from 5600+ servers in 60 countries of the world. That means you don't have to compromise on the internet speed while using NordVPN.
The kill switch feature makes sure you remain secure even in case of a sudden connection loss and kills your connection if your internet connection drops in the middle of your streaming session.
While the onion router gives you an additional layer of security for double protection by connecting you to an additional server before you connect to the actual server. This ensures strong encryption and keeps you completely anonymous over the internet.
Besides that, you can turn on the CyberSec feature to block all the malware websites and avoid all those annoying ads popping up while streaming your favorite show or movie and ruining your streaming session.
The strict no-log policy of NordVPN restricts it from tracking, collecting, or sharing your data and makes sure you are not being tracked at all.
You can use a single NordVPN account with 6 devices at once. Furthermore, split tunneling or browser extensions are other valuable features you can get with NordVPN at the rate of $3.29/month.
Main Features of NordVPN
There are some special features that make NordVPN a unique VPN provider among others. Take a look at these features of NordVPN:
Double VPN Encryption
Double VPN Encryption or Double VPN Protection is a unique feature of NordVPN that doubles your protection by adding an extra layer of security/ firewall to keep you anonymous.
It is done by connecting two different region servers at a time. It means if you wish to connect USA server then it will connect one extra server to avoid IP detection
Multiple Device Connections
NordVPN allows up to 6 devices connected simultaneously, you can secure your every internet streaming device with one NordVPN subscription
Kill Switch
Most of us are familiar with the feature Kill Switch. It helps you stay safe even when your VPN connection drops.
It rapidly cut-off the internet connection through your device until your VPN is connected again to prevent the risk of IP Exposure.
Masks your IP Address
When you are using public wifi or when using the internet anywhere, NordVPN will mask your IP address and hide your current location.
No hackers would ever be able to get a sneak over your device or personal information.
Dark Web Monitor
This is an advanced feature that automatically alerts you when you are in a danger zone during surfing.
It alerts you that those websites that are not protected or cause you legal trouble or might have the hacking risk of your Data or personal information.
Meshnet
Meshnet is a kind of LAN Network over a VPN. It allows connecting to any remote device. It means you can connect to any specific device Like your PC Laptop.
It allows 10 devices that are connected to the same VPN and have Meshnet enabled will automatically connect internally with each other.
Dedicated IP
Most VPNs work on shared IPs, but this feature of NordVPN will provide you with a separate IP address that is not used by anyone but only you.
NordVPN Alternatives for Mi TV Stick
NordVPN is no doubt one of the top-rated VPNs but there are other options too with advanced features. Have a look at some of the NordVPN alternatives for the Mi TV Stick:
FAQs – NordVPN
How NordVPN works on Mi TV Stick?
Since Mi TV Stick has AndroidOS, you can install NordVPN directly from Google Play Store. Just open your app and write NordVPN in Google Play Store and install the app. then set up it and use it to protect your online connection.
Which VPN is best for Mi TV Stick?
There are many VPNs available in the market such as NordVPN, ExpressVPN, Surfshark, IPVanish, and several others.
Is there any free VPN available?
Yes, many free VPNs such as Hotspot Shield and TunnelBear for free but these free VPNs are not worth it. They don't give much protection and track your online activity. You also have to bear with the ads. So it's better to go for a reliable option such as NordVPN.
How much NordVPN costs the users?
NordVPN is not an expensive VPN and it will cost you $3.29/month if you opt for a 2-year plan (3 months extra). You can check out other plans too on the NordVPN official website and go for the one most suitable for you.
Conclusion
NordVPN is one of the best choices when it comes to VPN for Mi TV Stick. It is affordable for all users and can be accessed from anywhere in the world as it has servers in 60 countries of the world.
NordVPN can be installed on Mi TV Stick from Google Play Store and by Downloader App. Follow the steps mentioned in this guide to know how to install, set up, and use NordVPN on Mi TV Stick.
All the features of NordVPN are practical and useful to keep you protected and ensure strong encryption. It masks your IP and has a double protection layer for a foolproof private connection.