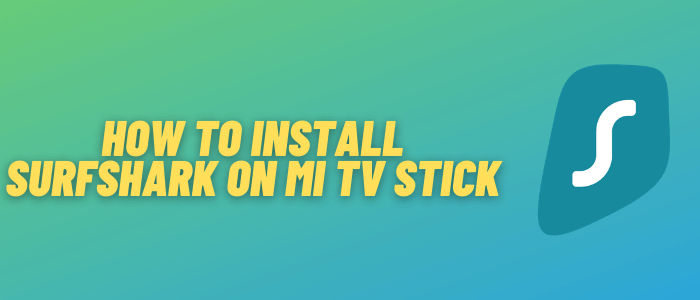 This is a step-by-step guide on how to install and use Surfshark on Mi TV Stick and Mi TV Box in an easy way.
Surfshark VPN has around 3200+ servers that are available in 65 different countries. Not only that, Surfshark is one of the only VPN services to offer a "kill switch" feature on your Mi TV Stick device.
It isn't available on the Play Store, so you would want to install it with the help of a Downloader app. Further, it has strong 256-bit encryption and can connect to unlimited devices at the same time.
Surfshark is highly affordable because it is available for only $2.30/month and that too with a 30-day money-back guarantee.
Key Features of Surfshark for Mi TV Stick
Surfshark is popular in the market due to its lowest price. Along with that, there is plenty of amazing features that you can use. These are listed below:
Unlimited device connectivity
Cheaper in price
Kill Switch
AES-256 Encryption
Camouflage Mode
No-logs Policy
Real-time Protection
Control Security
Scheduled Scanning
30-days money-back guarantee
24/7 customer support
Ads protection
Accounts protection
How to Register for SurfShark VPN
SurfShark is a premium VPN service but cheaper in price than other VPNs, you have to register to use it. Follow the steps below to register Surfshark VPN for Mi TV Stick
Step 1: From your PC/mobile browser go to https://surfshark.com/ and click "Get SurfShark"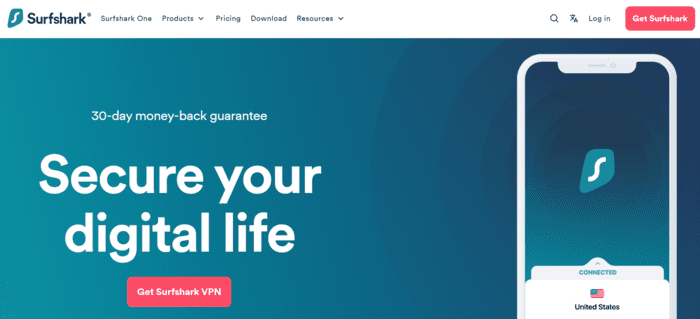 Step 2: Choose a suitable Plan for you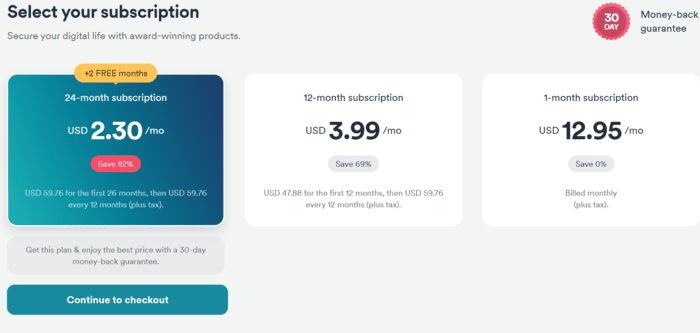 Step 3: It shows some additional services like antivirus and others. Click "continue without bundle"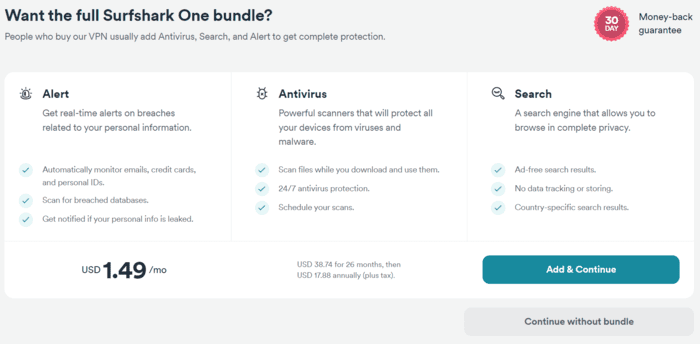 Step 4: Enter Your valid Email ID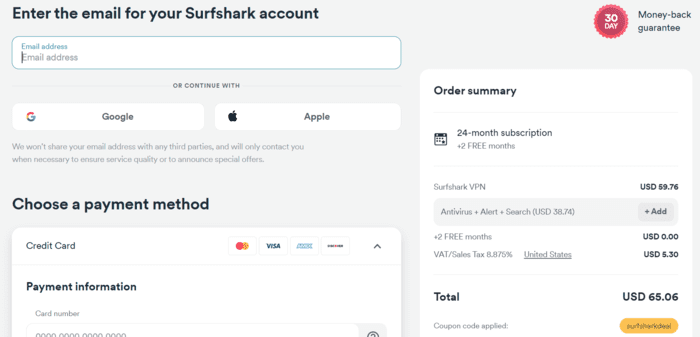 Step 5: Provide the payment method with credentials and click "Join Now"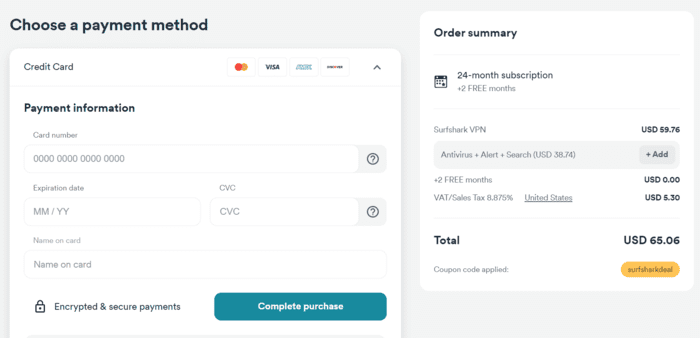 That's it! you will now receive an email with a login Id and password for SurfShark VPN.
How to Install and Set Up Surfshark on Mi TV Stick
Unfortunately, the Surfshark App is not available on Google Play Store, so we have to sideload it with the Downloader app. Follow these steps:
Step 1: On your Mi TV Stick Home, click on the Settings icon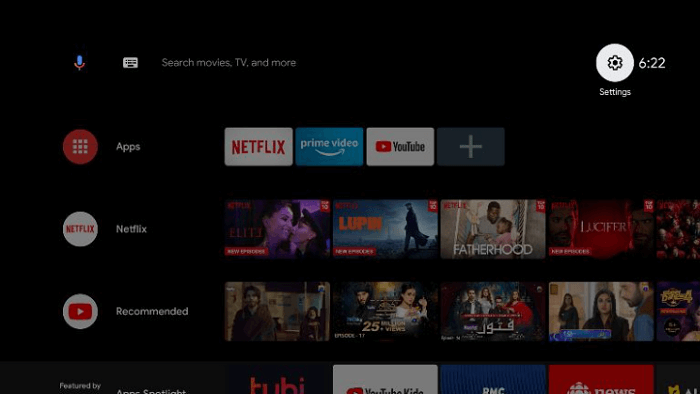 Step 2: Now click on Device Preference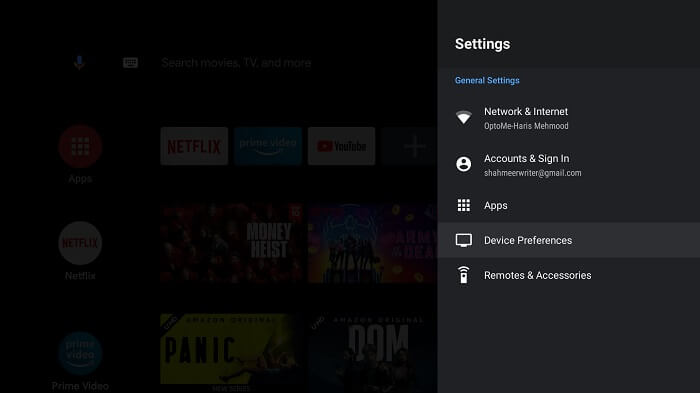 Step 3: Select Security and Restrictions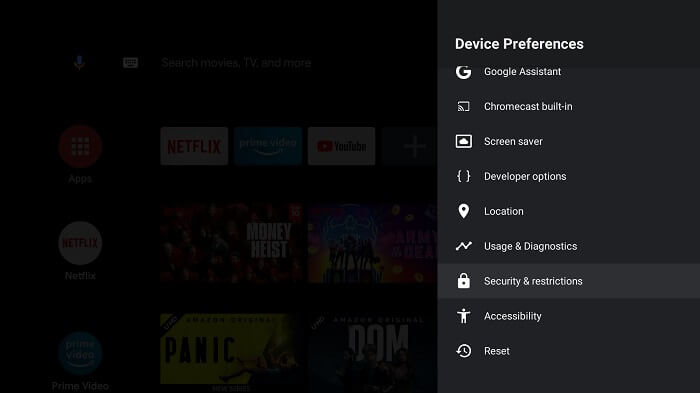 Step 4: Turn OFF Verify Apps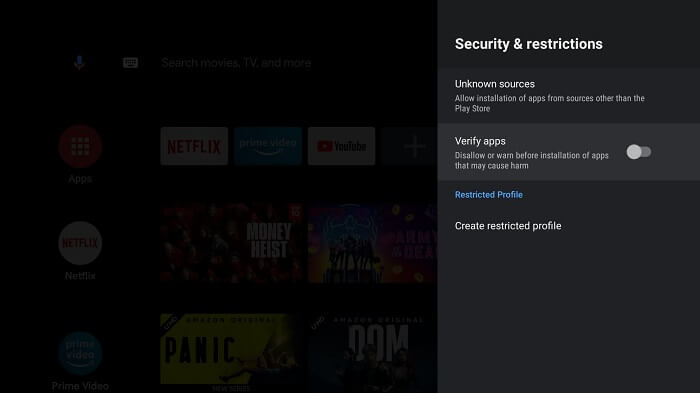 Step 5: Go back to Mi TV Stick Home and click on the Apps menu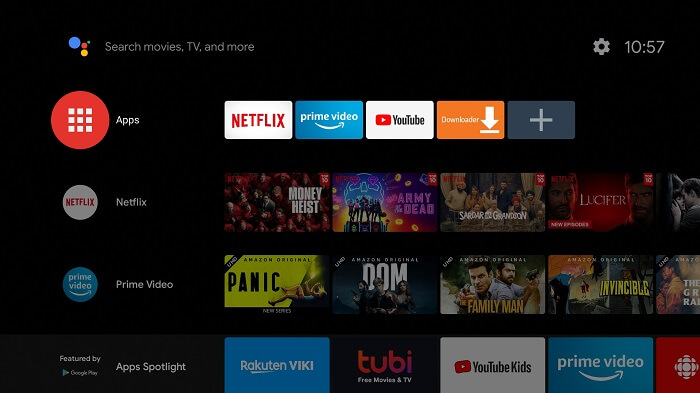 Step 6: Now select Get More Apps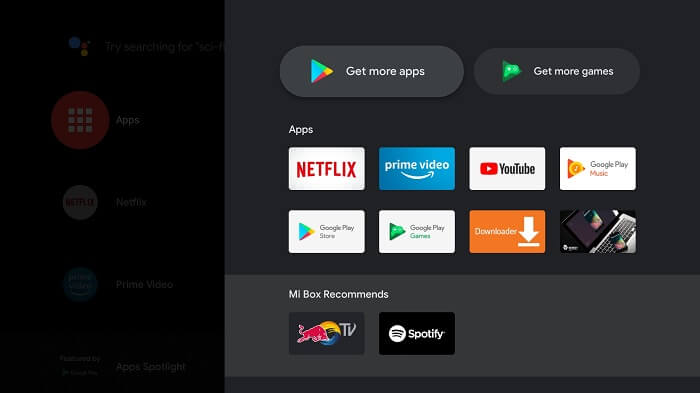 Step 7: Click on the Search menu at the top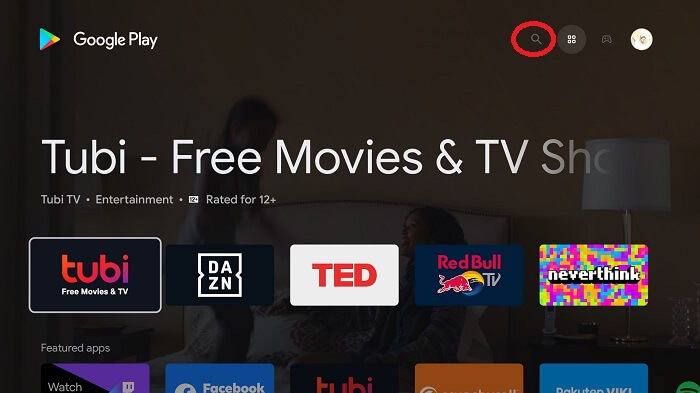 Step 8: Type Downloader and select the app from the list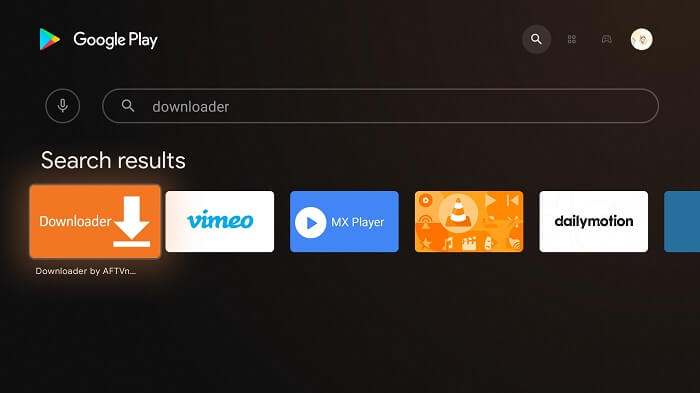 Step 9: Press Install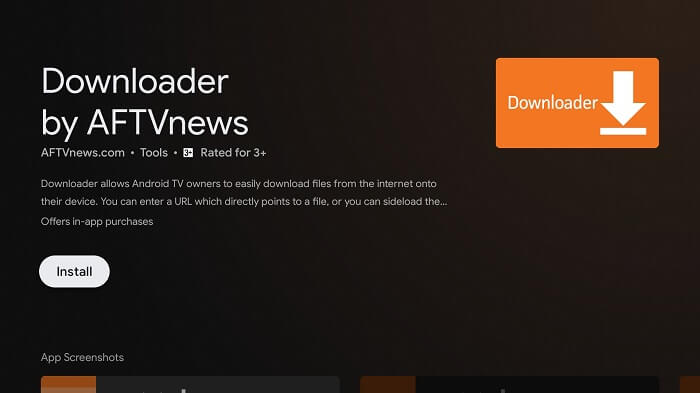 Step 10: Wait for the app to install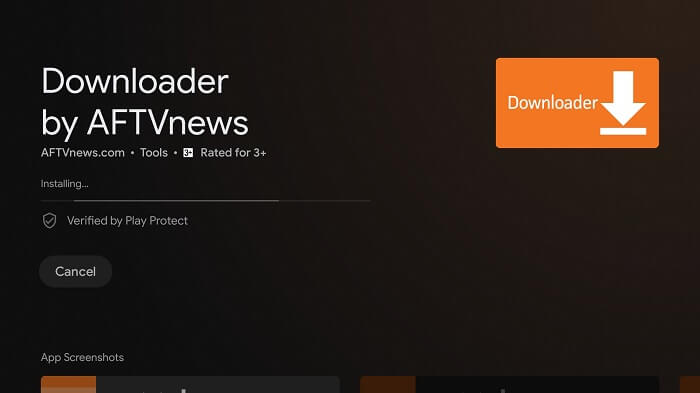 Step 11: Click Open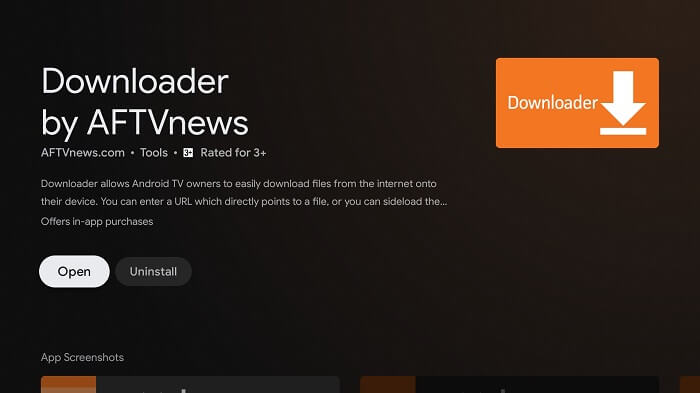 Step 12: Once the Downloader app is launched, click Allow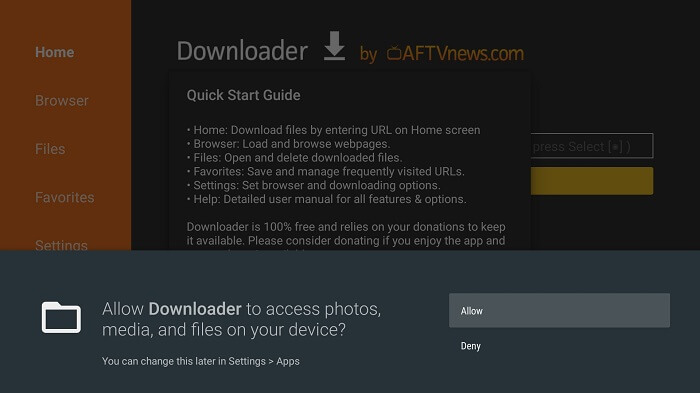 Step 13: Click OK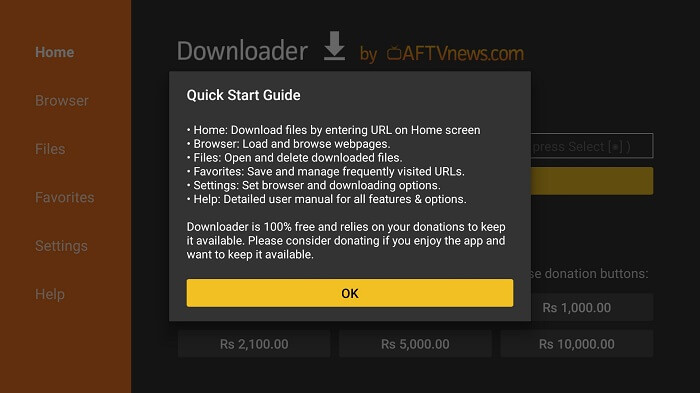 Step 14: Click Settings and Turn ON APK Auto-Install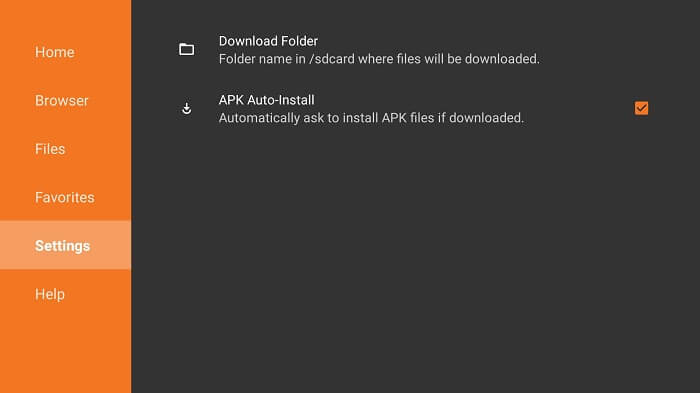 Step 15: Now on the Home Menu and click on the URL bar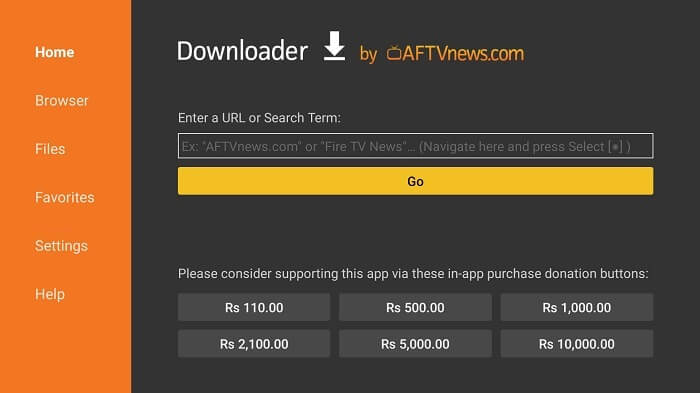 Step 16: Now enter this URL mitvhacks.com/file/sapk and click Go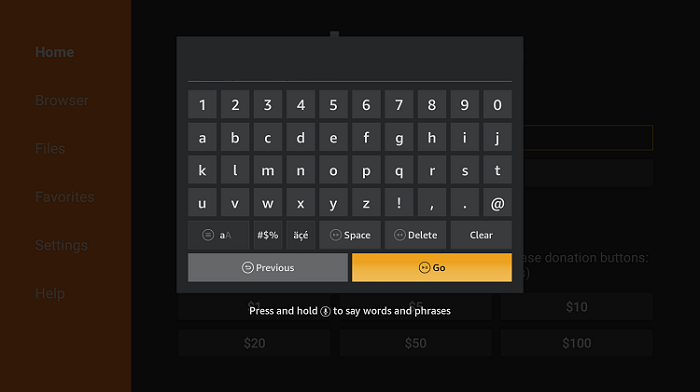 Step 17: Wait for the download to finish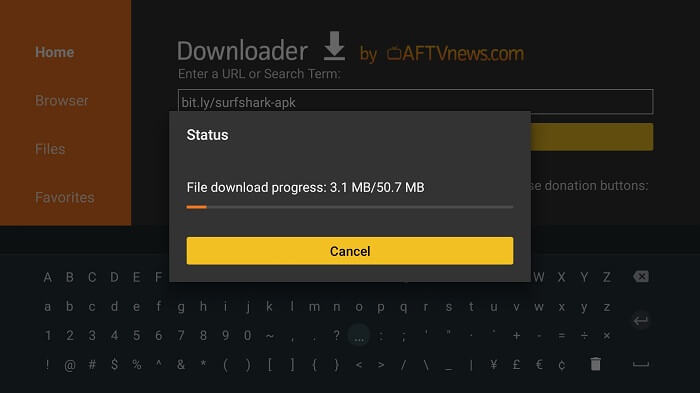 Step 18: When you click Install, this message appears. Click Settings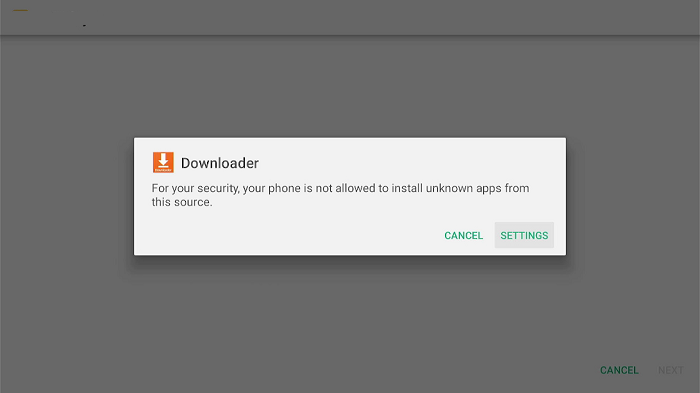 Step 19: The menu will open, click to allow the downloader app to install third-party apks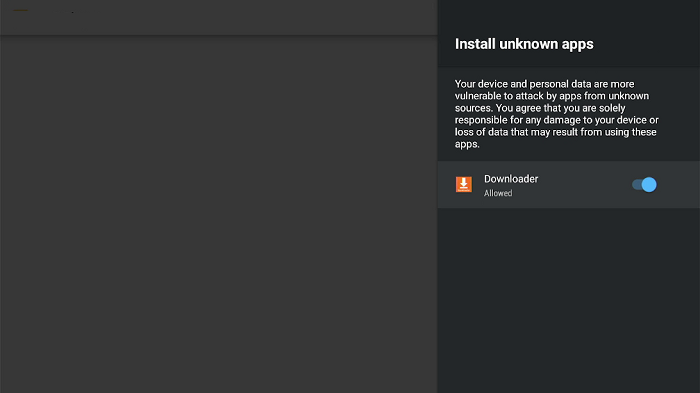 Step 20: Now click Install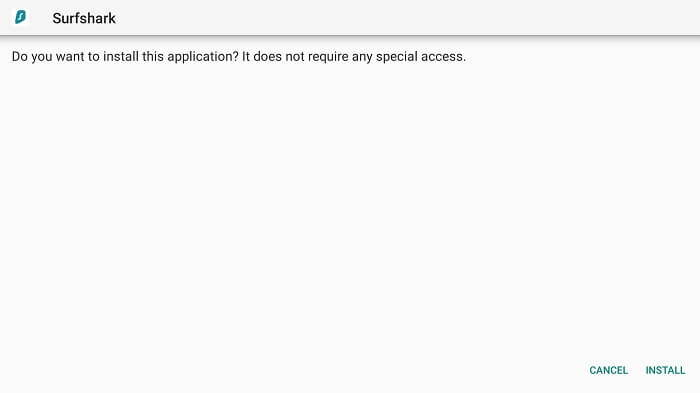 Step 21: Click Done once the installation is completed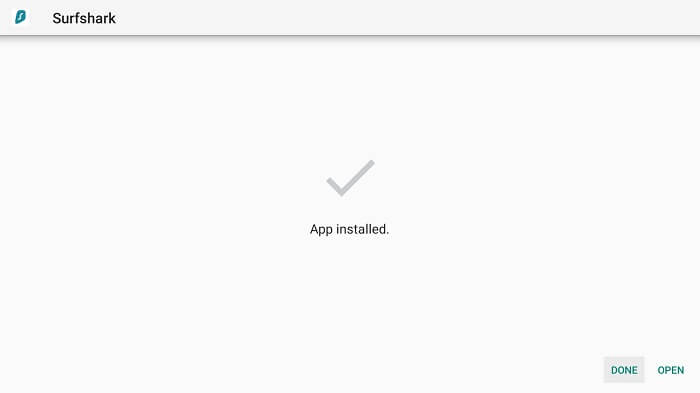 Step 22: Click Delete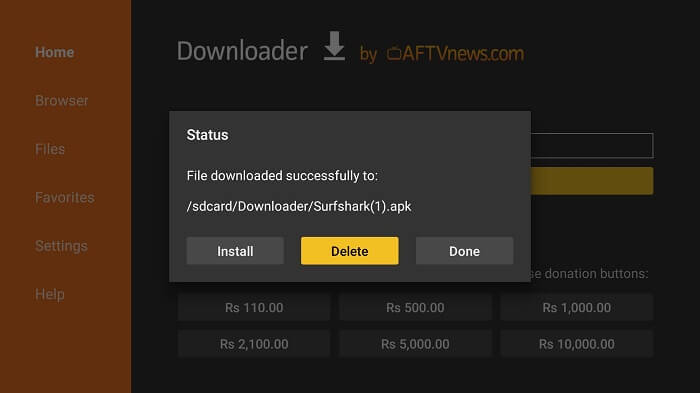 Step 23: Select Delete once again in order to delete the APK and free the space.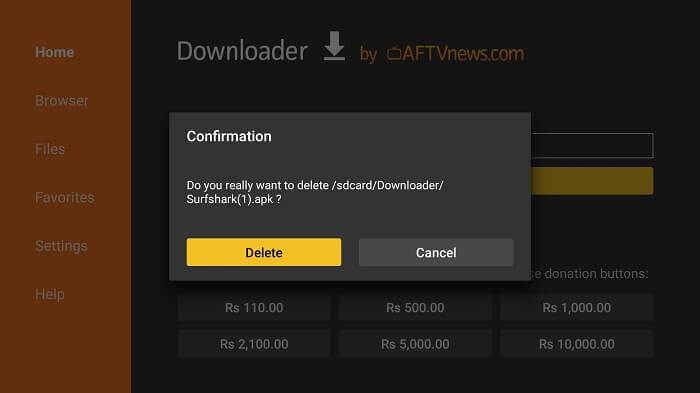 How to Use Surfshark VPN on Mi TV Stick
Given below are the steps on how to use Surfshark on Mi TV Stick:
Step 1: On your Mi TV Stick Home, click on Apps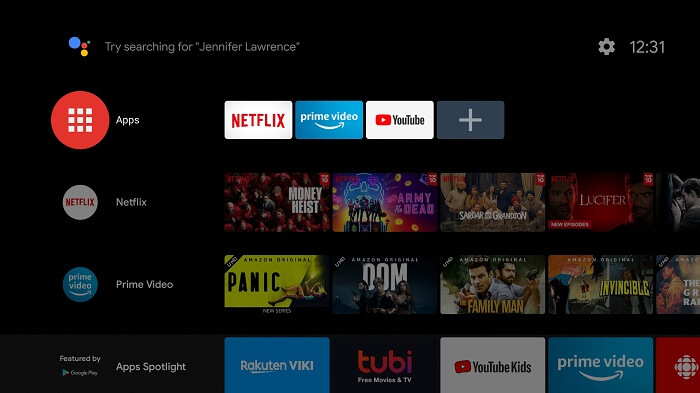 Step 2: Select the Surfshark VPN app from the list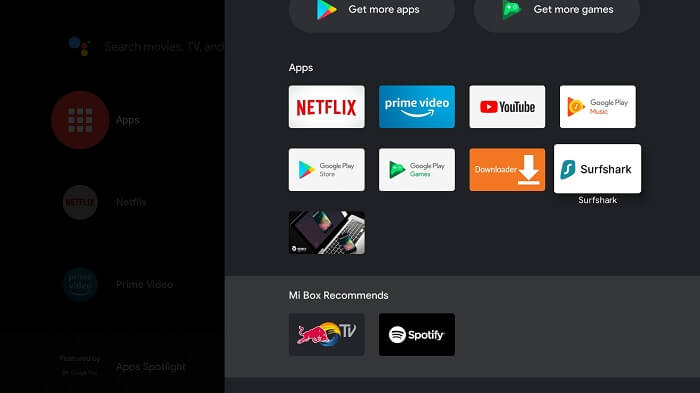 Step 3: Click Login Or subscribe with Surfshark if you haven't already subscribed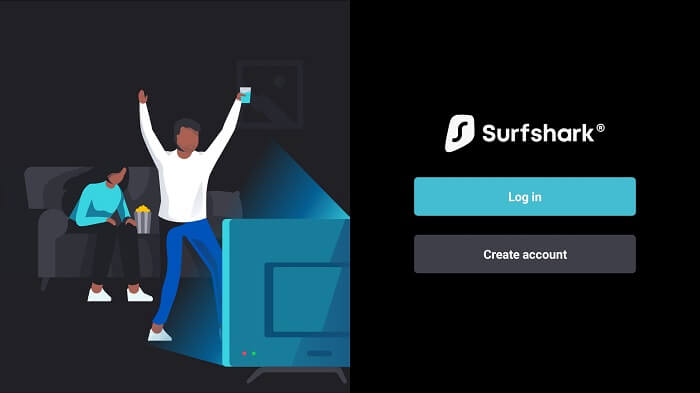 Step 4: Enter your credentials (i.e., username and password)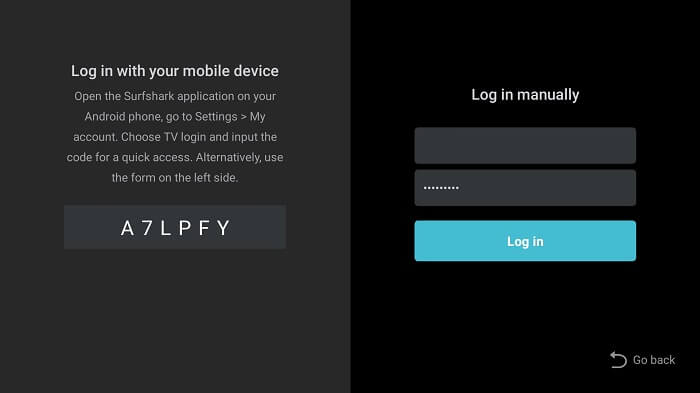 Step 5: Choose a location and connect to a server of any country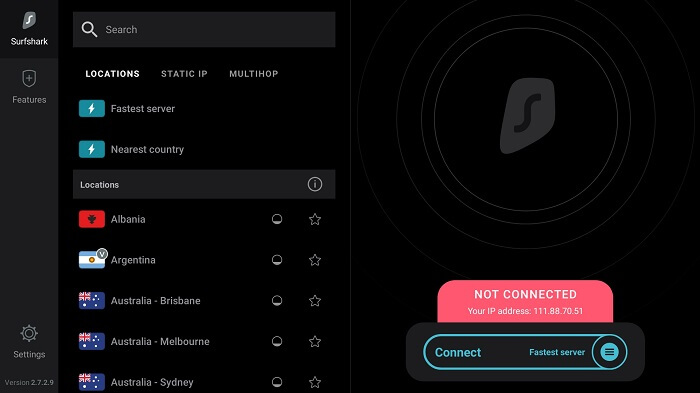 Step 6: Click OK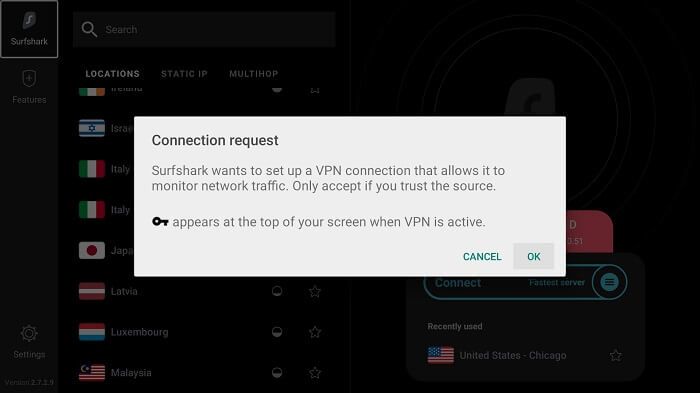 Step 7: Once you are successfully connected, you can stream anonymously.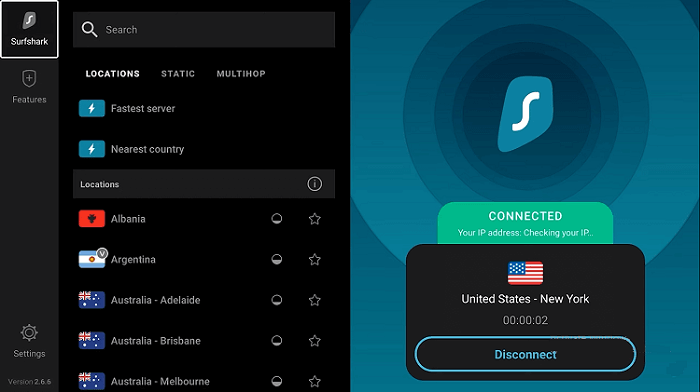 Why do you need a VPN with a Mi TV Stick?
In today's world, keeping your data safe is of utmost importance. Therefore, VPN can help you by keeping your data secure against identity theft and privacy abuse.
Bypass censorship
In reference to website browsing, there are many restrictions imposed on people living in countries like China, UAE, Canada or Saudi Arabia, etc. To bypass these restrictions, VPN allows you to change your IP address and hide your online activity.
Safeguarding your data and identity
Some malicious users can attack your online data (that may include accessing your bank account information). Therefore, to prevent this from happening, you should opt for using a VPN.
Unblock geo-restricted services
Many online services such as Hulu, Spotify, Netflix USA, Pandora, etc., are restricted on the basis of location. With the use of a VPN, you can fake your location and access all the geo-restricted content.
Hide your online activity
You might have seen targeted offers and ads on your mobile phone because of your enrollment in some healthcare sector, investment, or so on. Using a VPN can hide your online activity from these trackers.
Browse safely on public networks
Safety on public networks is more like a joke. It becomes effortless for anyone to track down your data from a public network. Therefore, using a VPN will help you with browsing safely on public networks.
Main Features of Surfshark
Have a look at some of the features you get when you subscribe to Surfshark:
CleanWeb
This feature helps to block advertisements and malware before they can even load. In addition, it boosts browsing speed and keeps you away from phishing attempts.
Whitelister
By utilizing Surfshark's take on split tunneling, you can choose which applications and websites are to be protected by VPN. You can also transfer money through online banks and play your favorite game without switching off VPNs every time.
Note: Split tunneling allows users to easily access networks of various security levels without any problem.
Camouflage mode
Camouflage mode helps you to stay private. Even your internet provider cannot tell that you are using a VPN.
Kill Switch
The kill switch feature activates when your VPN connection drops unexpectedly. In this case, the Kill switch will disconnect you from the internet and safeguard your privacy.
Strict no-logs policy
Surfshark does not monitor, track or store your activity logs and connections. You are safe to stream!
Surfshark Settings and Customizations
Surfshark on Mi TV Stick has to offer various customizations and settings to enhance your VPN experience. If you head towards the settings page, you will see a "change accounts" or "extend your plan" option. From there, you can also change the language of the application and view the version of it to ensure that you are up to date.
Next to that, you can locate an option to connect to a VPN automatically every time you start the application. This will save you from the struggle of connecting again and again.
A Kill switch setting will automatically shut off internet access if the VPN connection gets unstable. It will make sure that your data is safe by shutting down instantly, even if there is a hint of a security issue.
You can also increase your VPN browsing speeds by telling the application to utilize smaller packets. Some users prefer using it while others do not. Therefore, you can try experimenting with it to figure out if it suits you.
Alternative to Surfshark VPN
There are a few VPNs that you can rely on that are 100% secure for your internet connection. These VPNs are:
FAQs – Surfshark VPN
Why is Surfshark not working on Mi TV Stick?
If Surfshark VPN is causing trouble while working on a Mi TV Stick, try clearing your cache or connecting to a different country server.
If nothing works, you can restart your Mi TV Stick as well. You can also contact the customer service of Surfshark VPN.
How to get Surfshark VPN for free?
Surfshark VPN offers a 7-day free trial on Android as well as iOS. You can make sure of this feature as it is risk-free by just entering your credit card information.
Does Surfshark VPN stream streaming services?
Surfshark is able to stream many streaming services which are restricted to specific regions. Some famous streaming services are Netflix, Hulu, Sling, Peacock TV, and many more
Conclusion
The Surfshark application is a reliable and economical VPN service to pair with your Mi TV Stick. You can browse safely along with watching your favorite shows from all over the world.
You can now easily install and set up a Surfshark VPN on your Mi TV Stick using the Downloader since it isn't available on Play Store.