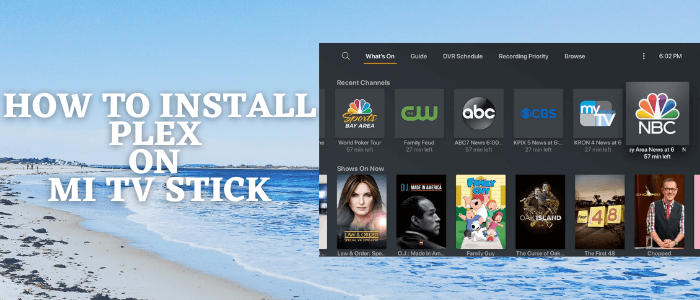 The following is a step-by-step guide on how to Install Plex TV on MI TV Stick or MI TV Box. 
Plex TV is a free live TV streaming platform that also allows you to create your server with your chosen library and you can store your favorite movies, TV shows, and much more that can be accessed from other devices like computers, mobiles, etc.
It provides HD quality with full-length movies and TV shows belonging to any genre. The category stretches from basic drama, action, and comedy to anime, children's shows, and documentaries.
The Plex TV app is available on all devices, you can find it in IOS from the App Store as well as on Android devices available in the Play Store.
2 Ways to Watch Plex on Mi TV Stick
I have discussed two different methods to watch Plex on Mi TV Stick. These are:
Since Plex is a free service and streams Live Channels from multi-region and these channels might be restricted to specific regions. Therefore, it is recommended to use a VPN on your Mi TV Stick.
Our Recommended VPN – ExpressVPN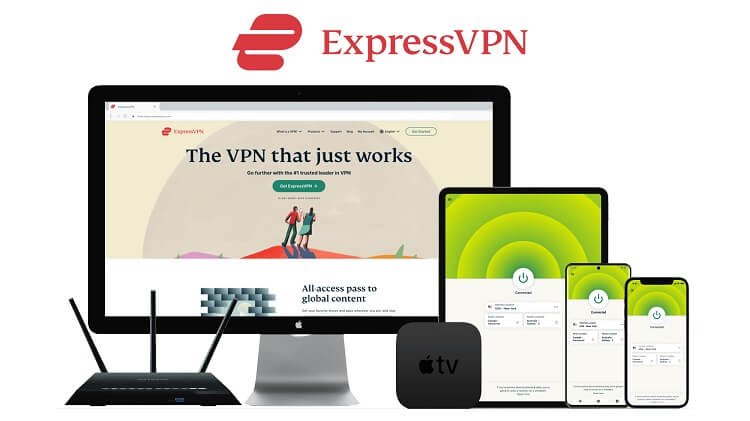 Warning: ExpressVPN is our main choice when it comes to unblocking geo-restricted content OR Streaming free content that is available on third-party APKs. It ensures that your online activities remain concealed from the Government and ISPs.
ExpressVPN offers 3 extra months for free along with a 30-day money-back guarantee. The VPN can work on five simultaneous devices with a single account.  
Watch Plex TV on Mi TV Stick using Puffin TV Browser
This method involves the use of the internet browser to visit the official website of Plex TV. I have used the Puffin TV browser, you can use any else.
Make sure to install and use ExpressVPN and connect to any server according to the Live Channel region.
Follow the steps below:
Step 1: Go to your MI TV Home screen and select the Apps option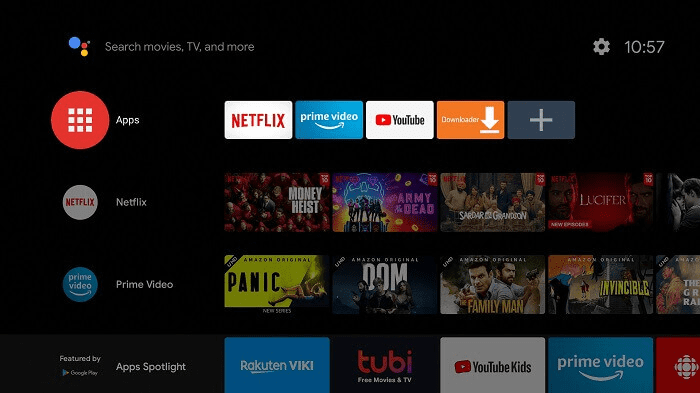 Step 2: From the apps click on Get More apps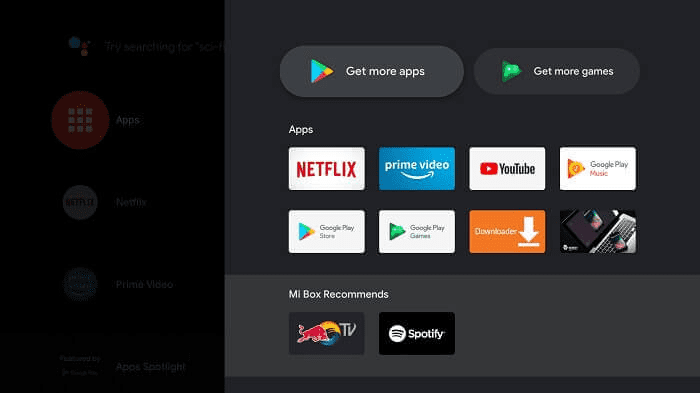 Step 3: At the top menu bar is a search icon click for the search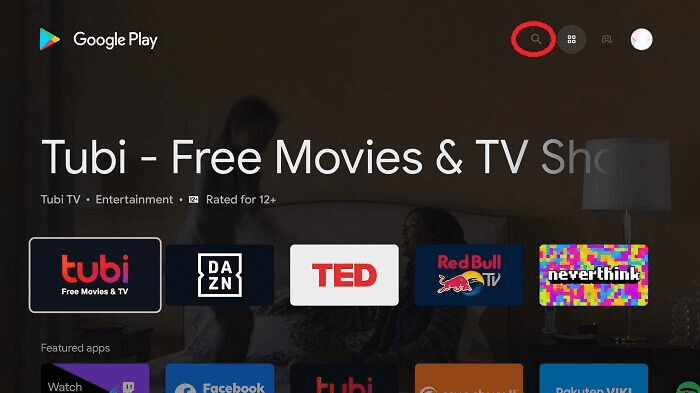 Step 4: On the search bar search for a browser, we are downloading the Puffin TV browser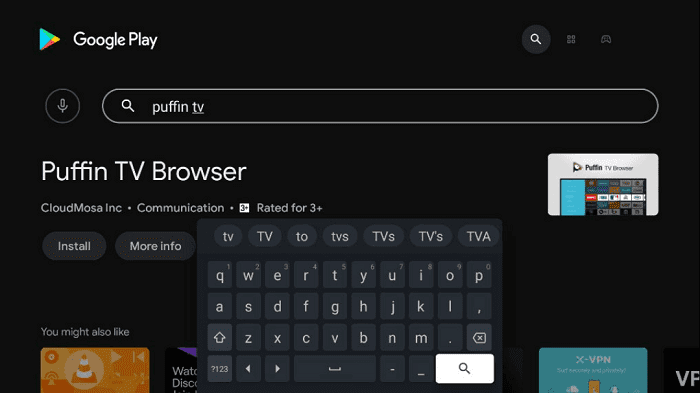 Step 5: Click Install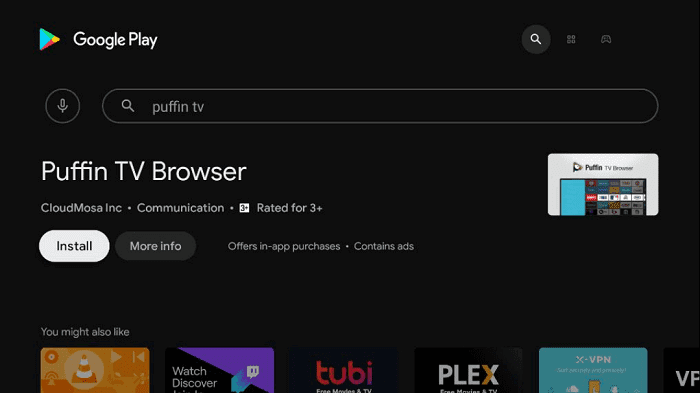 Step 6: Wait for the browser to download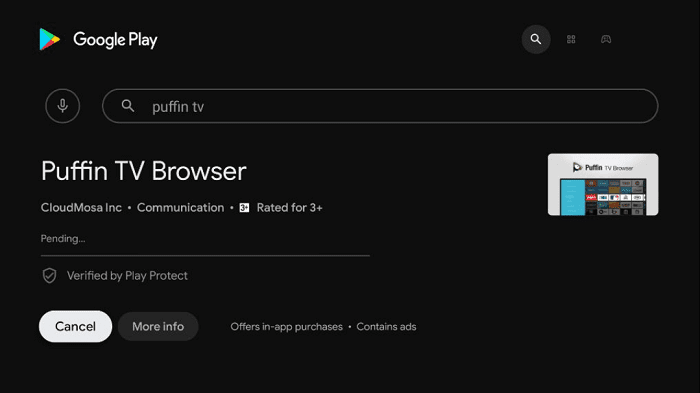 Step 7: Click Done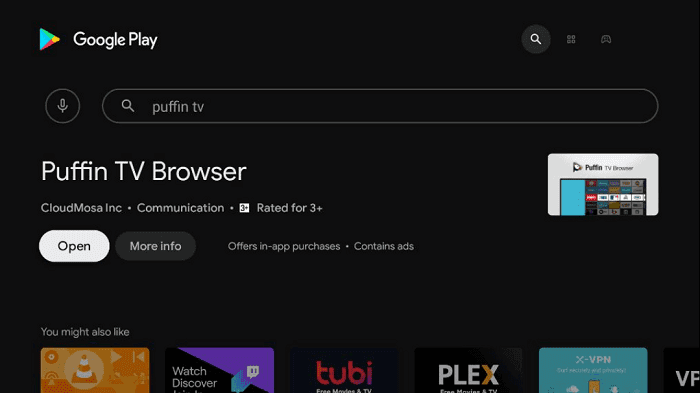 Step 8: Open the ExpressVPN app and connect to any server according to the Live TV channel region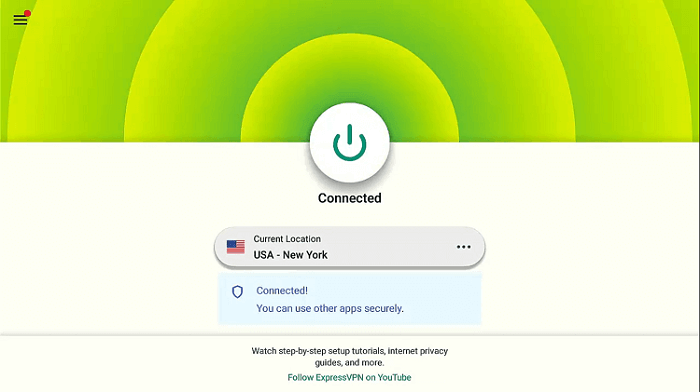 Step 9: You will now insert the URL in the search bar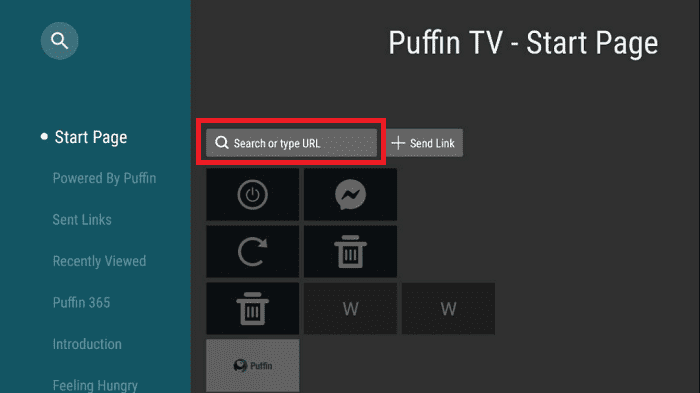 Step 10: Type this URL https://www.plex.tv/ and click Go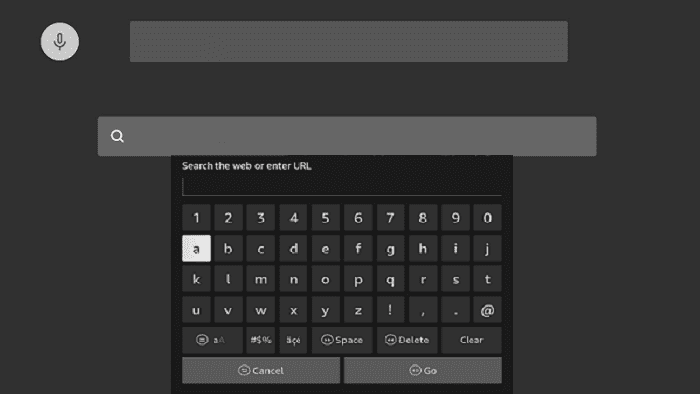 Step 11: This is the Plex TV web streaming service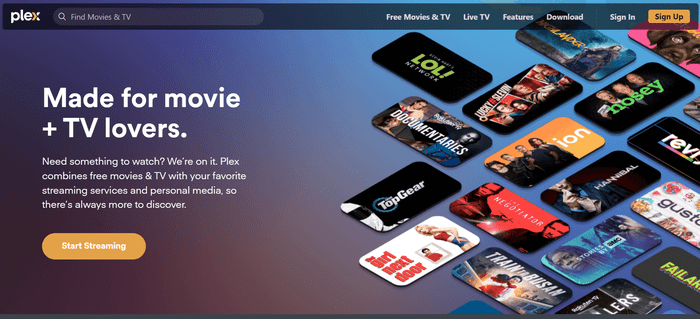 Step 12: From the tabs above choose any as per your desire (e.g. Live TV)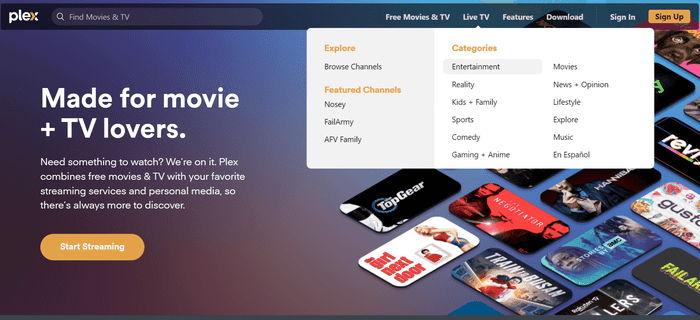 Step 13: These are all love shows, choose anyone to stream live.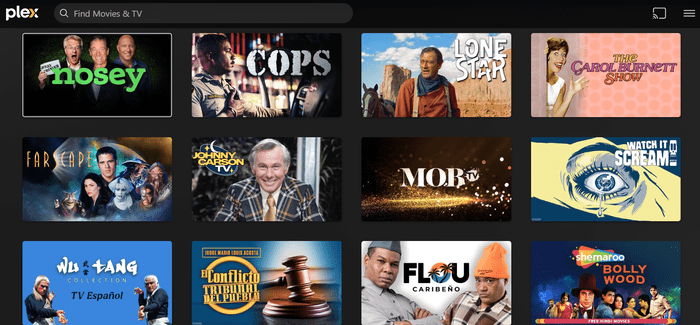 Step 14: This is your Live TV show streaming.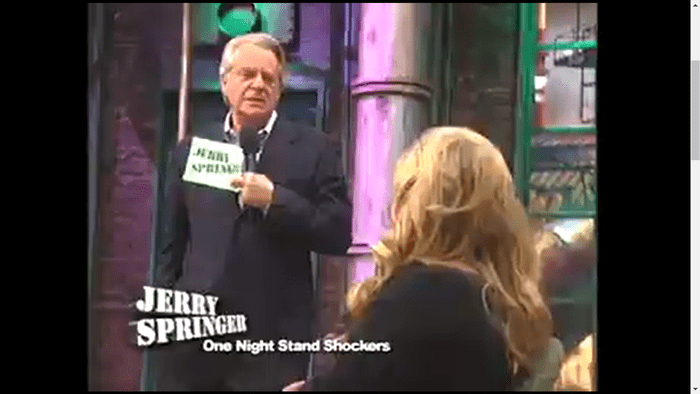 Install Plex TV on MI TV Stick Using Google App Store
To watch Tv shows, and movies and to save your data you can download the Plex App directly from Google Play Store by following the steps below.
Step 1: On your MI TV Home screen you need to find the Apps and click on the Apps option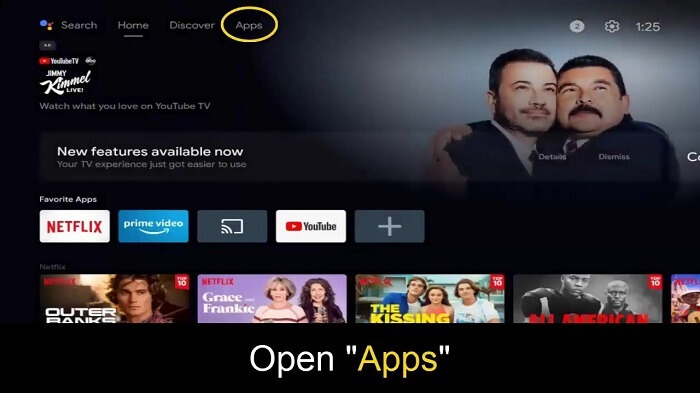 Step 2: From the options go to the google play store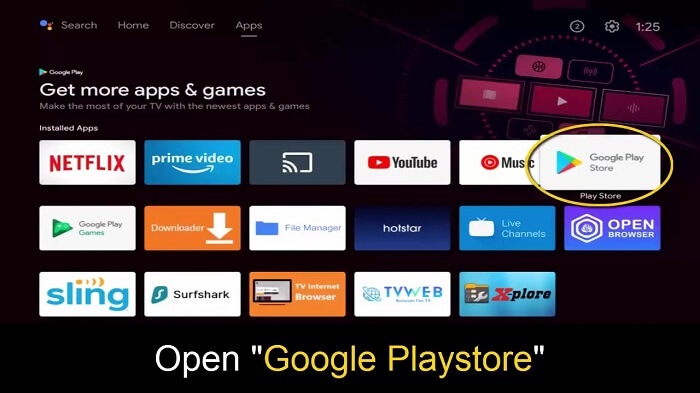 Step 3: Click on Search now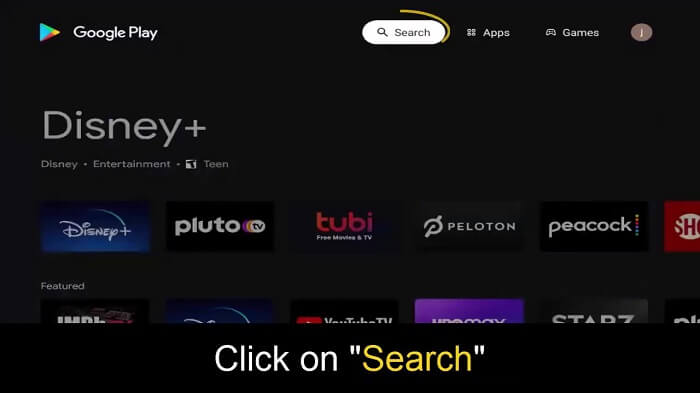 Step 4: In the search bar type plex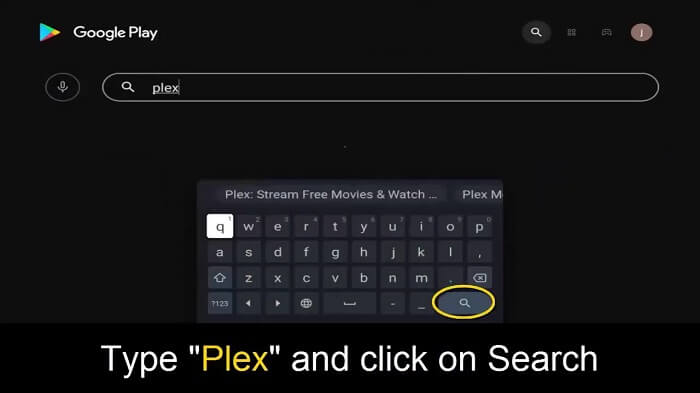 Step 5: To install press the Install option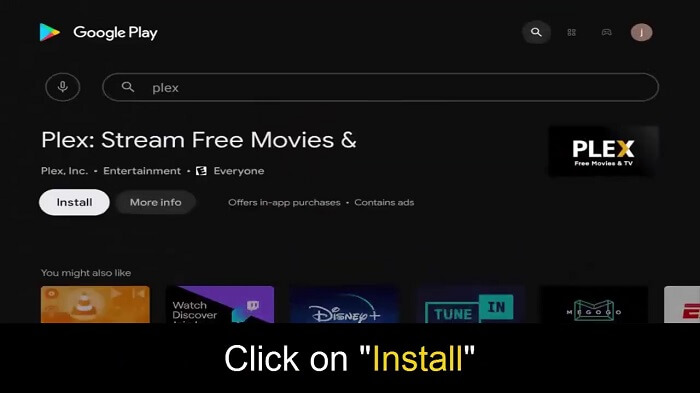 Step 6: Please wait for the app to install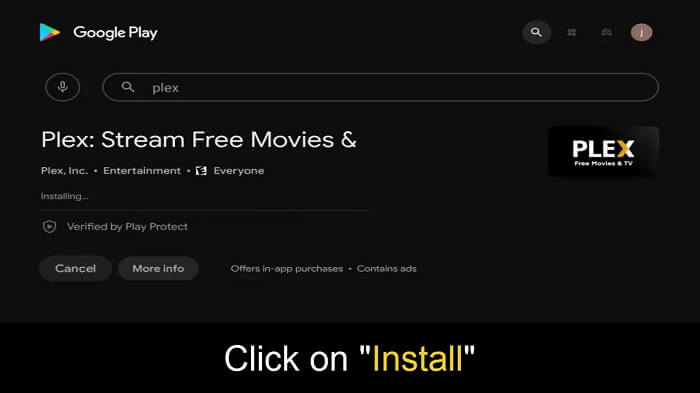 Step 7: Once installed click on Open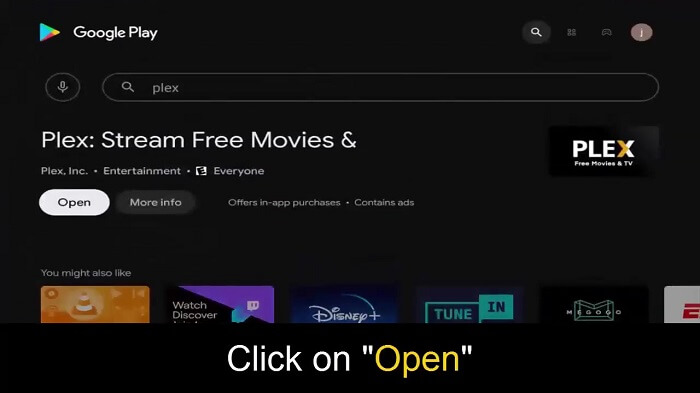 Step 8: To visit the app you can sign up or continue as a guest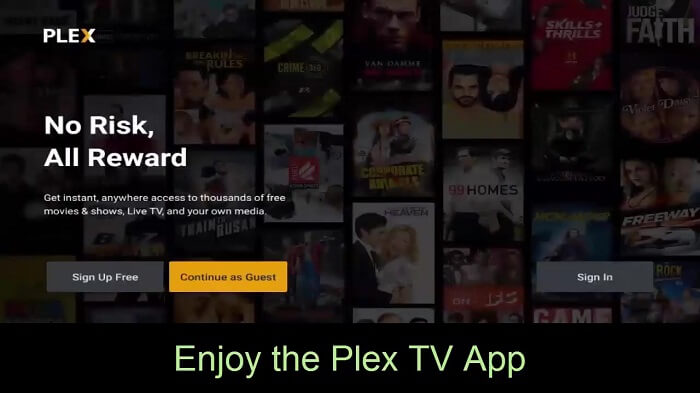 The App is now installed on your mi tv stick device.
How to Set Up Plex Tv on MI TV Stick
After installation of the Plex TV, the First thing is you set up your Plex account to access the content of the service.
Make sure to use ExpressVPN while streaming multi-region content, as some of them might be geo-blocked
Step 1: After creating a Plex account, you simply Sign In when the following window appears upon running the app for the first time.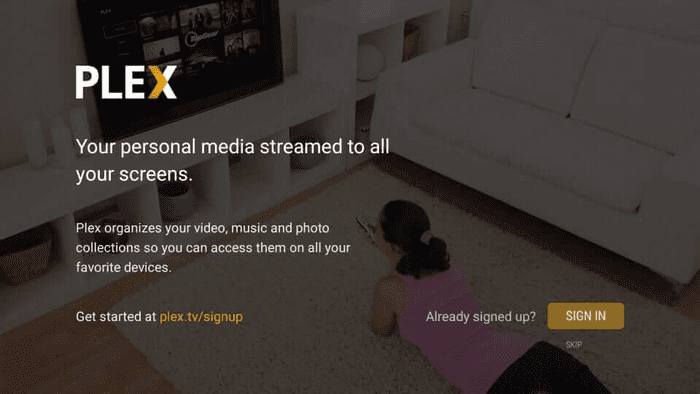 Step 2: See the code that appears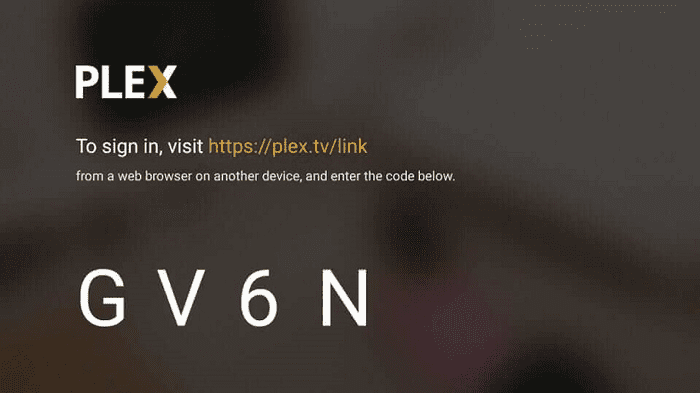 Step 3: From any other device like your mobile or computer, go to https://www.plex.tv/link/ and type in the code. (You will have to sign in to the Plex account on the other device as well). Enter the code and select Link.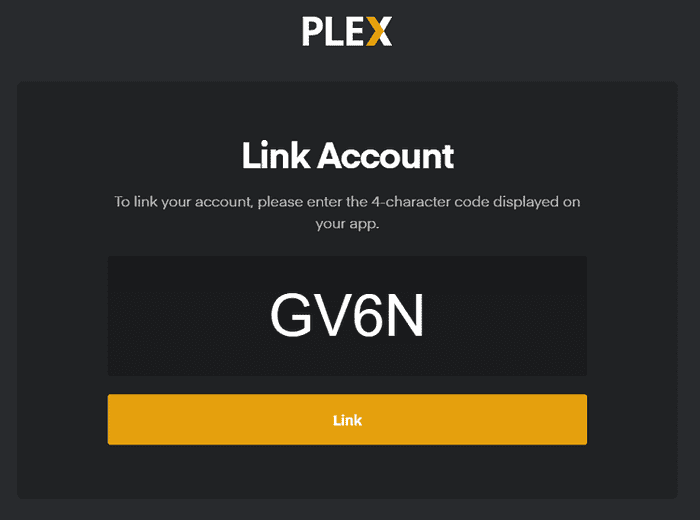 Step 4: Account Linked notification will appear on the other device. Now come back to MITV Stick.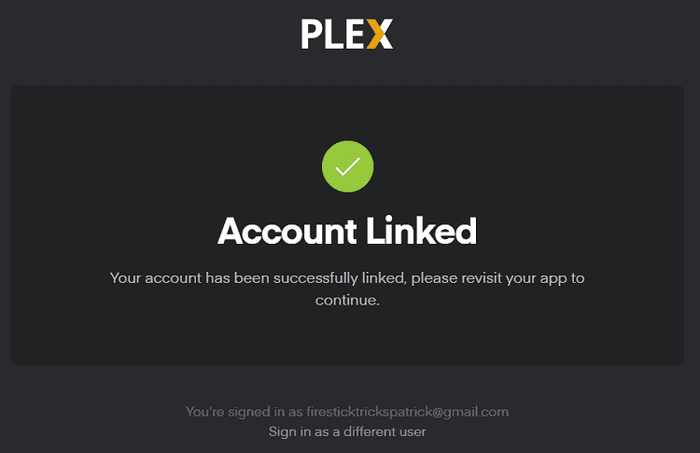 Step 5: The following screen will appear, select Subscribe if you want to pay for premium services. Otherwise, go to Not Now.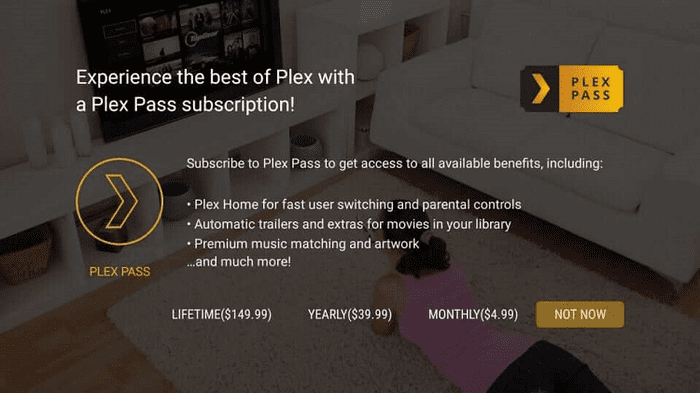 Step 6: You will see the following screen if you have not set up a server. Select Continue for now.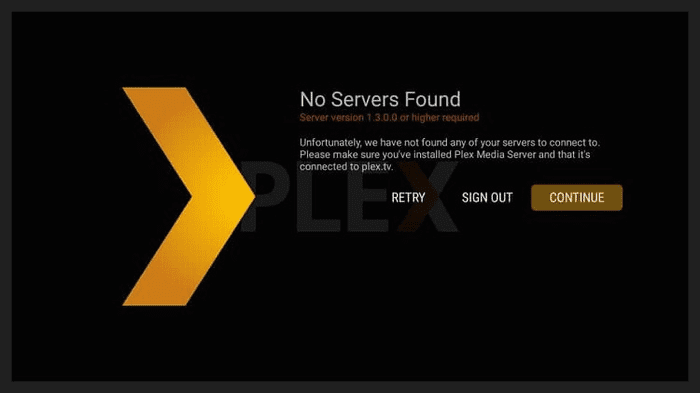 Step 7: The home screen of Plex appears. Even without syncing with a server, you can stream content online.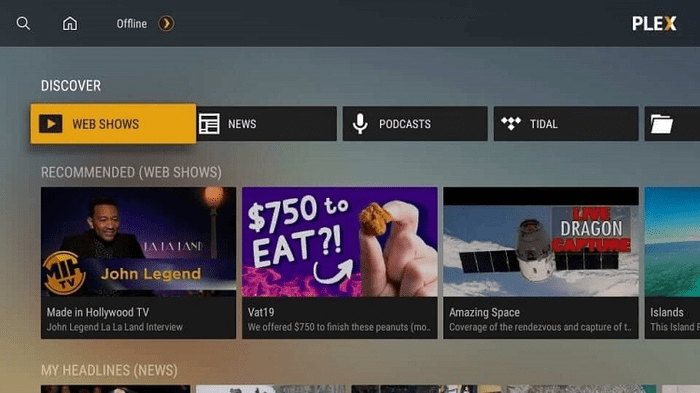 What is Plex TV?
Live TV consists of more than 200 channels for you bringing in diversity just a click away. Plex streaming service app lets you discover and watch new shows or watch on-demand entertainment with an easy-to-use interface.
Plex can even find other content for movies you select which means it can provide you with interviews and deleted scenes that you can stream.
Plex allows Live streaming. Everything you can watch on TV is now available on this app and you can watch it anywhere.
It also brings content purely for family, food, sports, and kids-related TV which you can watch online as well as offline.
It has local and international news from more than 190 global publishing partners which include Financial Times, CBS, Euro News, and many more.
Plex Media Server
Plex is primarily a media server. Apart from TV features, Plex gives you full control of your personal media server which also allows you to share its access with anyone if you want them to see your media.
This powerful media server allows you to sync your data to your mobile devices to view them offline also. Plex organizes your shows into seasons and provides episode descriptions. It can even find lyrics for your music.
The Plex Pass
Plex is free. You can use Plex to watch on your MI TV Stick or Box without a Plex pass also or you can buy Plex pass having extra benefits.
The Plex Pass allows Mobile Sync as mentioned previously, you can see movie trailers, and sync photos, and also allows photo tagging.
The monthly subscription is $4.99, the yearly subscription is $39.99 and the lifetime subscription is $119,99.
Movie and TV Shows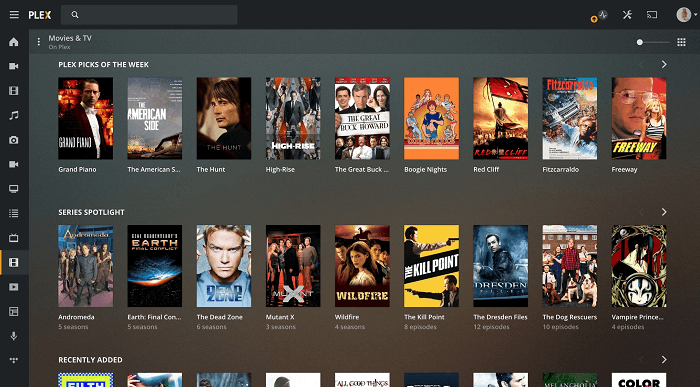 Plex TV provides a wide range of TV shows, movies, and Live Shows. Following are a few listed shows and movies.
And then there were none(Drama)
Two Women ( Drama)
Music and Murder (Drama TV)
Almost Friends (Comedy)
The Devils Carnival (Horror)
Best Kept Secret (Food TV)
Aatish (Bollywood)
The Perfect Heist (Action)
Sound City (Documentary)
Hard Knock Life (Comedy TV)
Charade (Award winning)
Timeless Love (Romance)
Plex Channels
Plex consists of a big number of live channels for free streaming. It has Global channels, US channels, UK channels, Canadian Channels as well as Mexico channels.
EDGEsport
Wipeout Xtra
Deal or No Deal
Electric Now
Dove Channel
BAMBU
The Bob Ross Channel
Comedy Dynamics
CONtv
Review
Revry 2
RevryNow
Yahoo Finance
RetroCrush
AFV Espanol
revolution
Tankee
Hollywire
Kidoodle TV
Popstar! TV
Law & Crime
Game Show Central
The Film Detective
Gravitas Movies
KMTV
80s Party
Hot R&B
YUYU TV
Surf Now TV
Cooking Panda
The Design Network
That 70s Channel
Wu-Tang Collection
The Pet Collective
Toon Goggles
DarkMatter TV
Channel Fight
Alternatives Of Plex
There are various websites and apps other than Plex where you can stream movies and shows online and for free. Alternatives of Plex are given below.
FAQs- Plex TV
Is Plex TV Free?
Yes, Plex is completely free for you to store your media and stream movies and Live TV online. However, if you get an Active Plex Pass subscription you can get premium features also.
Is there a Plex App?
Yes, the Plex application is new and available on all devices. You can watch on Android, IOS, macOS as well as Windows.
Is Plex legal?
Plex is a legitimate company. It is legal in all countries where it is operated and streaming on it freely is legal.
How many people use Plex?
According to the company, more than 25 million users are registered globally.
Is Plex free and safe?
Yes. All features and facilities provided by Plex for streaming online or access to organize your media which includes photos and videos are completely free and secure.
Can multiple people watch the same thing on Plex?
No, Plex does not limit users to watching the same thing. You can watch any show alone or many people in different apps can watch the same thing together without facing trouble.
Final Words
Plex is a powerful media organizer as well as a streaming app where you can watch Live TV which has turned out to be very useful and loved by the majority of users.
Plex allows you to explore local as well as online media. All you require is an internet connection and you can view your locally stored media from anywhere.
It is a free application that you can install through the official store on your MI TV Stick. However, for extra benefits, you can buy the Plex pass also. Plex is arguably the best media server and one of the best streaming platforms on the market.
Make sure to use a VPN as live TV Channels might be blocked according to their regions so as to bypass all restrictions and access the full content of Plex TV on Mi TV Stick you must use ExpressVPN.