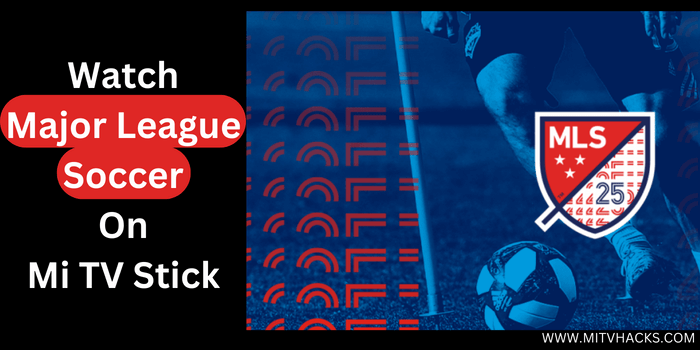 Follow this step-by-step guide to learn in detail about how to watch Major League Soccer (MLS) on Mi TV Stick or Mi TV Box.
Major League Soccer or MLS is among the top men's professional football leagues. There are 29 Clubs in the league (St. Louis City CS as an expansion team) of which 25 are from the U.S. and 3 from Canada.
This Major League Soccer 2023 season is the 28th season of the league. The regular season of the thriller contest has already started on February 25 and is scheduled to end on October 21.
MLS is considered the 4th most followed sports league in the US after the National Football League (NFL), Major League Baseball (MLB), and Canadian Football League (CFL).
MLS is associated with the United States Soccer Federation. The MLS All-Star Game 2023 is scheduled to take place on July 19, 2023, at Audi Field in Washington, D.C. (MLS All-Stars vs Arsenal F.C.). Los Angeles FC is the defending champions.
Two Methods To Watch MLS on Mi TV Stick
You can easily watch Major League Soccer (MLS) on your Mi TV Stick device. We have discussed both free and premium methods to stream the league and you can use either one of them. The methods are:
Since MLS is only accessible in the US and Canada, and if you're using the free method so it is strictly advised to use a VPN on your Mi TV Stick.
Our Recommended VPN – ExpressVPN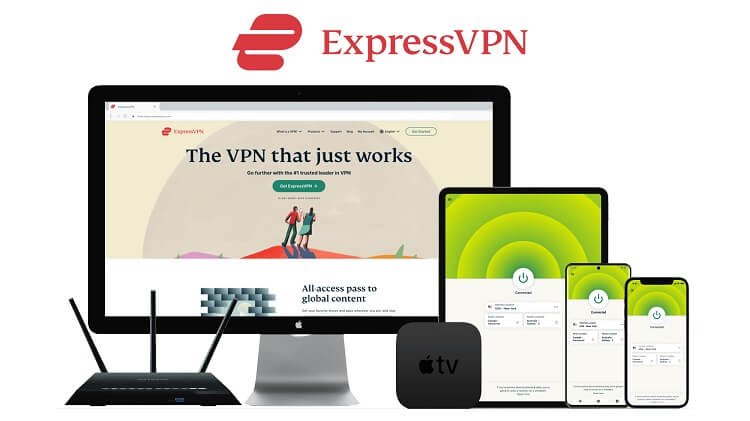 Warning: ExpressVPN is our main choice when it comes to unblocking geo-restricted content OR Streaming free content that is available on third-party APKs. It ensures that your online activities remain concealed from the Government and ISPs.
ExpressVPN offers 3 extra months for free along with a 30-day money-back guarantee. The VPN can work on five simultaneous devices with a single account.  
LEGAL COPYRIGHT DISCLAIMER: At MI TV HACKS, we do not confirm the legality or official licensing of the media content streamed by apps, websites, or services. We want to make it clear that we are not the owners, operators, or resellers of any streaming sites, apps, or services. Additionally, MI TV HACKS is not involved in the administration or hosting of any such platforms.
Watch MLS On Mi TV Stick Using Puffin TV Browser
If you are a sports freak then what's more fascinating than watching your favorite sport free of cost on your device?
The browser method is a free and simple way to watch Major League Soccer (MLS) on a Mi TV device. Here we have decided to use the Puffin TV-Browser for the process. 
However, keep in mind that this is not an official method, so we strictly advise you to install and use ExpressVPN on Mi Stick which enables foolproof security while streaming free content.
Just follow the steps given below:
Step 1: Go to the homepage of Mi TV Stick and open its Apps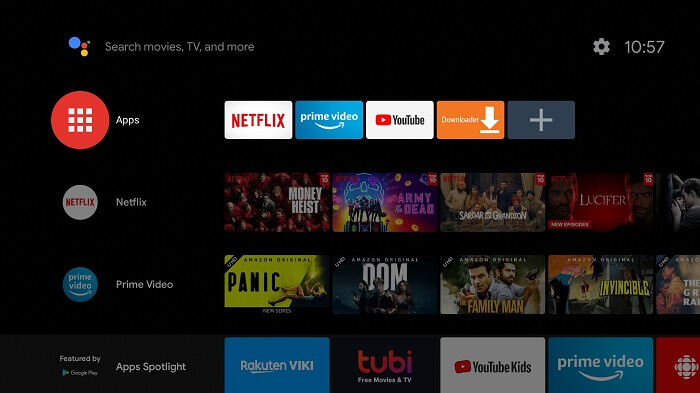 Step 2: Now click on the Get More Apps option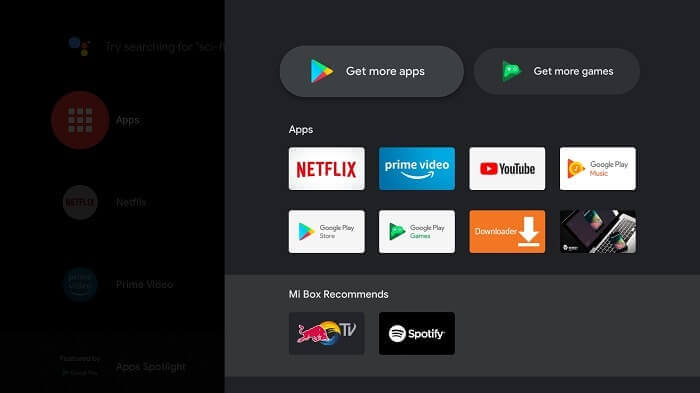 Step 3: Click on the Search icon above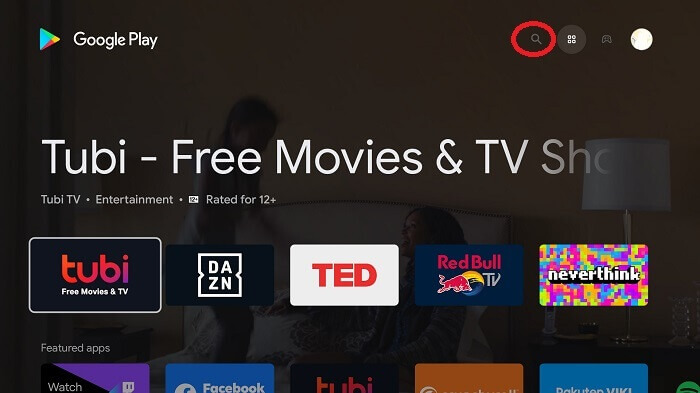 Step 4: Enter Puffin TV-Browser in the search bar and then click it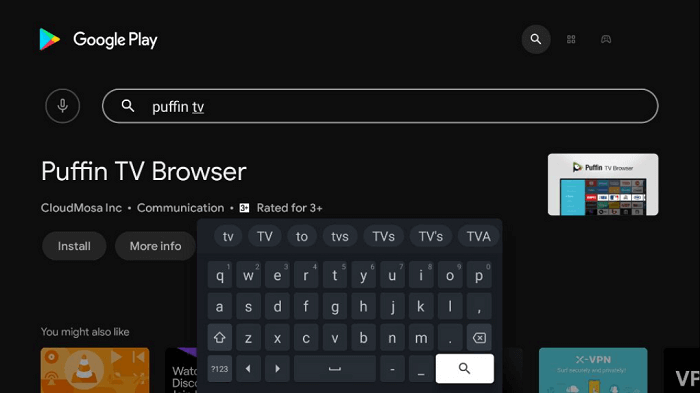 Step 5: Hit the Install tab now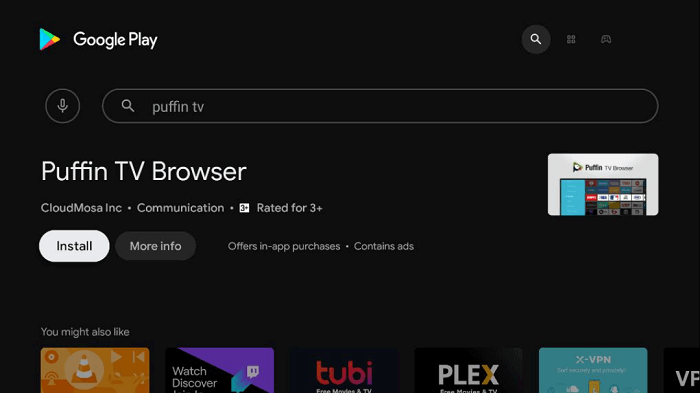 Step 6: Wait for a while until the app completely installs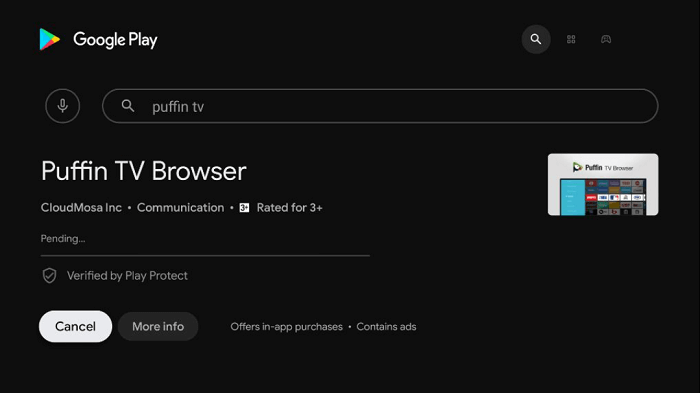 Step 7: Now press Open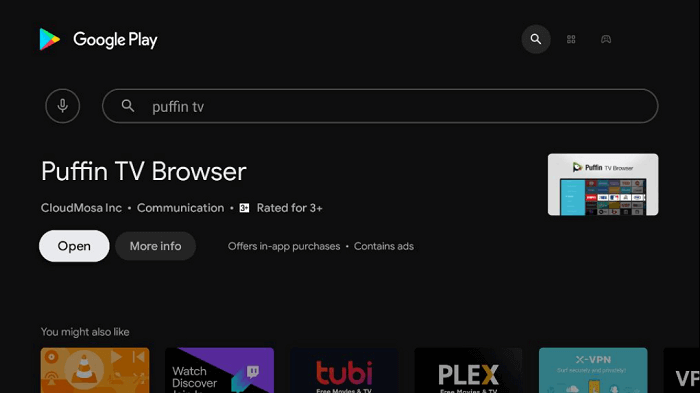 Step 8: The interface of the Puffin TV-Browser will open. Move to the URL option from here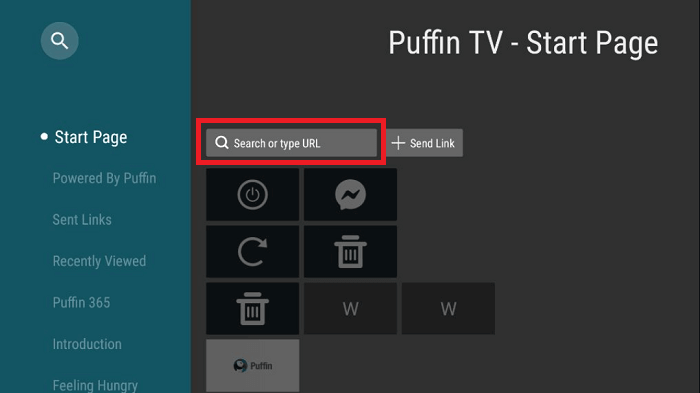 Step 9: Put the URL livetv.sx/enx in the URL bar and then select Go. Make sure that the URL that you are entering is precise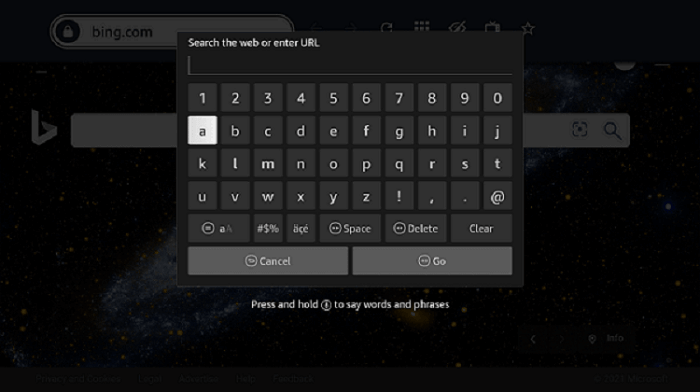 Step 10: The interface of the live TV website will open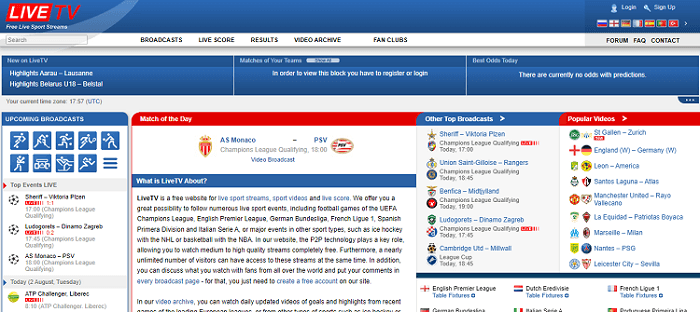 Step 11: In the Search, bar enter MLS and then hit the Search button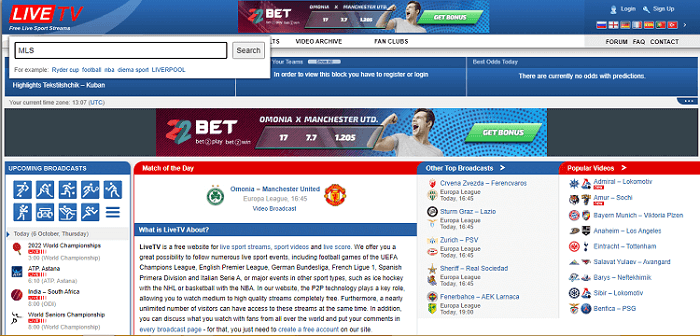 Step 12: Now choose the USA-MLS option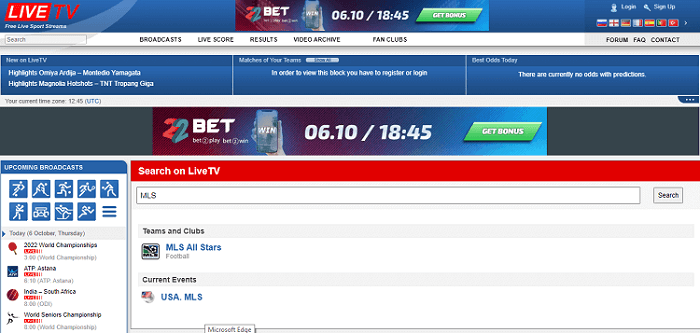 Step 13: To start the live streaming of MLS simply click Play and enjoy your matches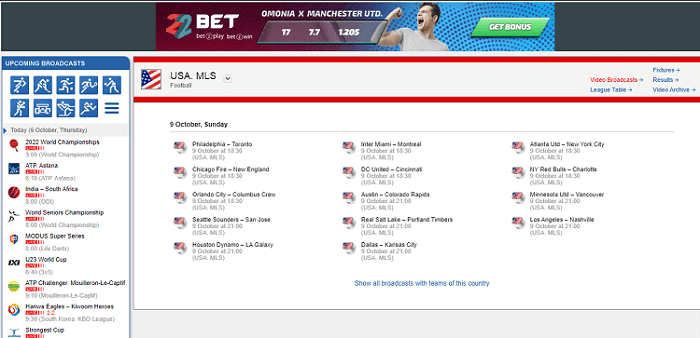 Watch MLS On Mi Stick Using Premium Method
With fuboTV, you can watch plenty of sports including MLS at a cost of $64.99/month. This popular streaming service offers more than 200 Live TV channels and these numbers increase to over 220 in some regions.
Fubo TV is among the top apps that provide sports lovers easy access to sports events like NFL, MLB, NBA, LA Liga, College League, and many others.
Though the app is easily available on Google App Store, only US viewers can stream its content as it is geo-restricted. 
Therefore, if you are residing outside the US then you must install and use ExpressVPN on Mi TV Stick to avoid the geo-restrictions imposed upon fuboTV.
Follow the steps below to learn how to watch MLS using fuboTV:
Step 1: Click the Apps option from the MI TV Stick Home screen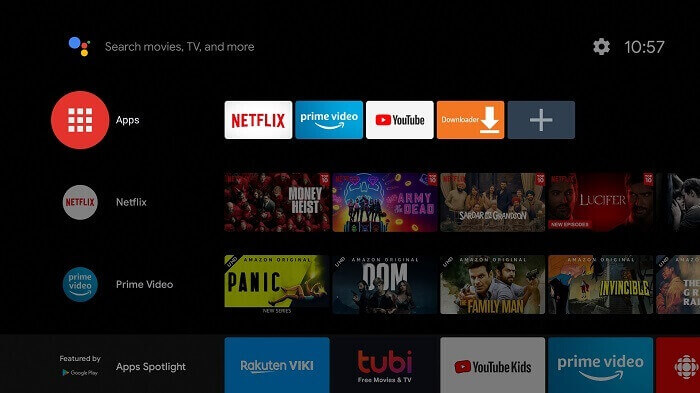 Step 2: Now open the Get more apps option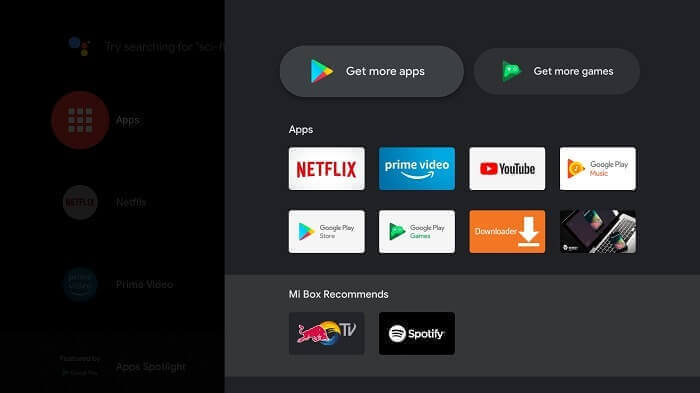 Step 3: From the menu bar go to the Search Icon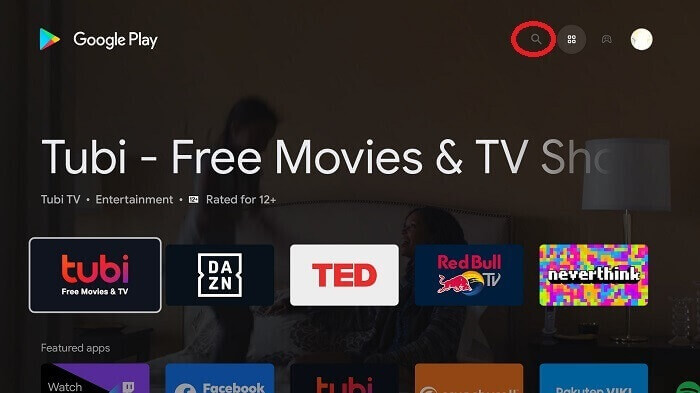 Step 4: Write fuboTV and then press the search result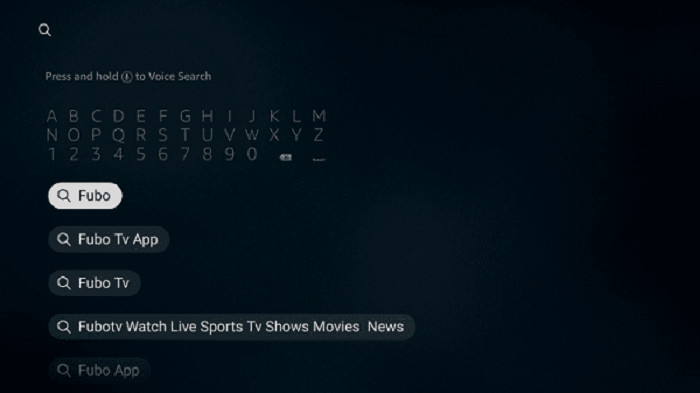 Step 5: Select the FuboTV app from the list that appears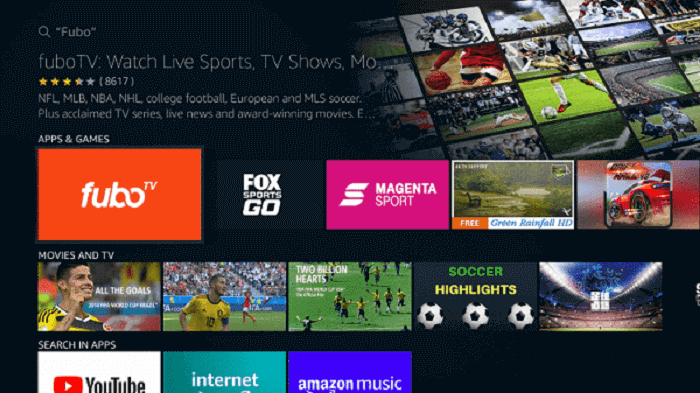 Step 6: Now choose to Get or Download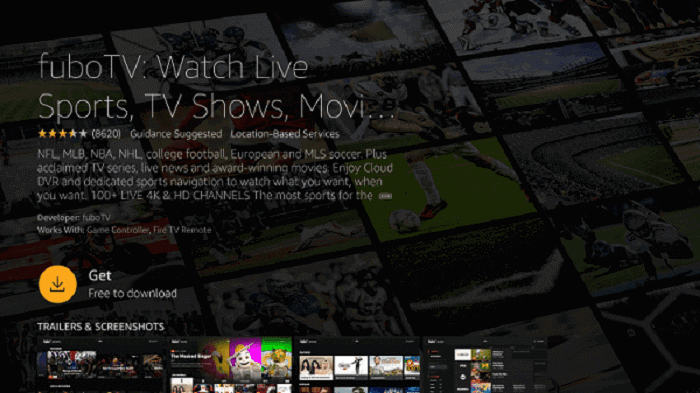 Step 7: Click Open after the fuboTV app is installed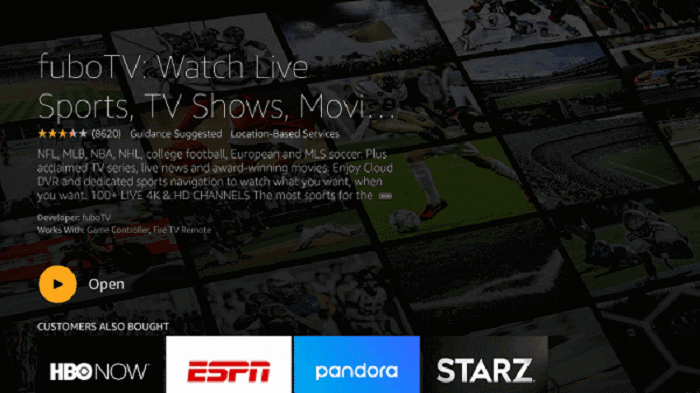 Step 8: Open the ExpressVPN app and connect to the US server as the league is being played in the US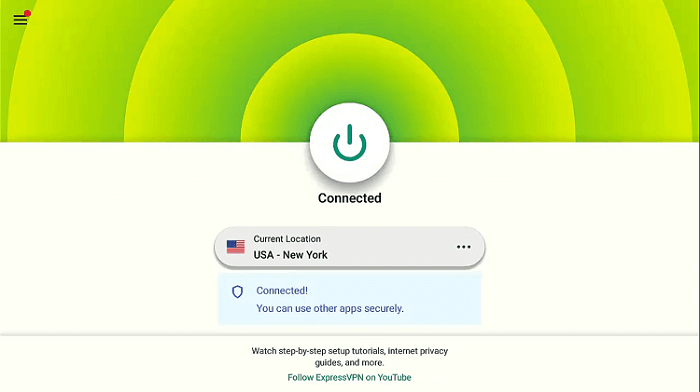 Step 9: Launch Fubo TV now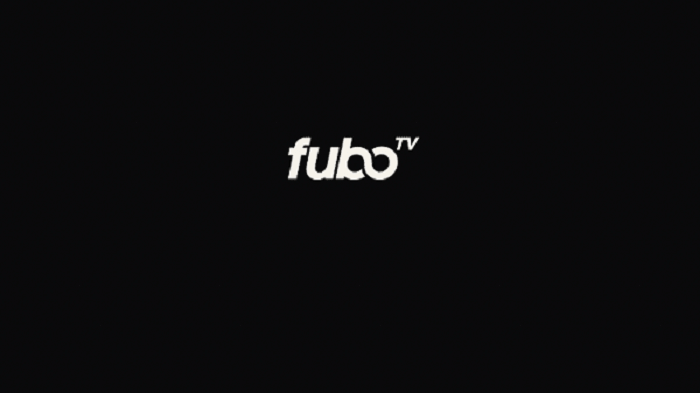 Step 10: Those who already have an account can simply Sign In to continue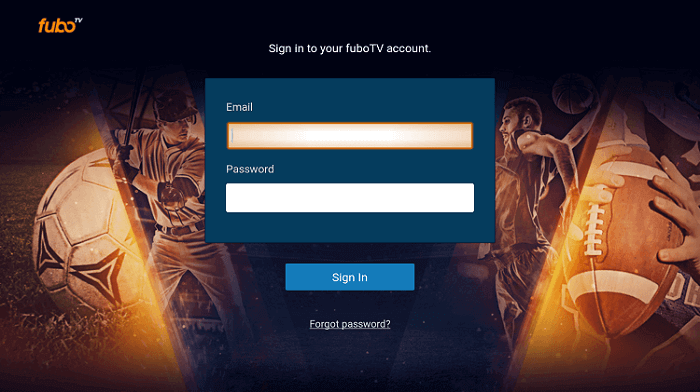 If you don't have a fuboTV account before then don't waste time and get a fuboTV subscription as soon as possible. With this new user account, you can not only watch MLS but other famous sports as well.
Other Premium Services To Watch MLS On Mi TV Stick 
You can also use some other premium services to watch MLS and other live channels and fun content on your Mi Stick device. A few of these are discussed below:
1. Hulu Live TV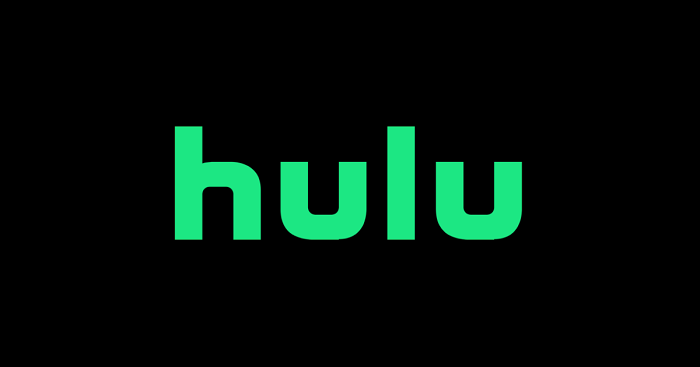 Hulu Live TV is another good option to watch MLS on Mi TV Stick. From various Hulu plans, we recommend the Ultimate Hulu Bundle as it is best suited for sports matches, especially MLS.
This Hulu plan offers some of the popular Disney Originals, Hulu Live TV channels, ESPN+, and Disney+ at a cost of $64.99/month.
Read More: How to Watch HULU on MI TV Stick
2. Sling TV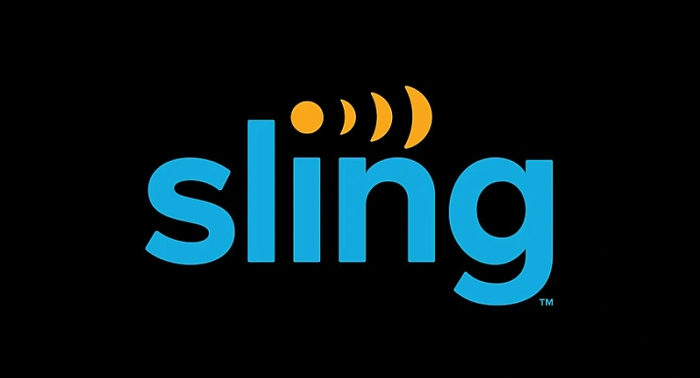 If you want to go for a cheaper option then try Sling TV. Subscribe to Sling TV's Blue Package to watch all MLS matches on your device at just $10/month for the first month.
However, from the second month onwards the payment price is increased to $35/month.
Sling TV works perfectly well on devices like Mi TV Stick, FireStick, Android TV, Mobile phones, iOS, and many others.
Read More: How to Watch Sling TV on Mi TV Stick
3. YouTube TV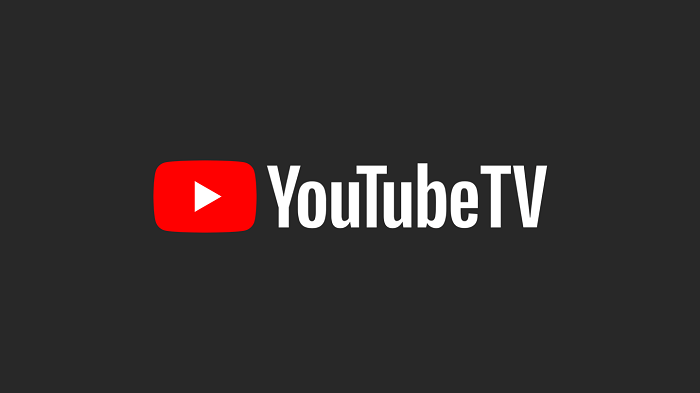 YouTube TV is another great premium method to watch MLS matches on Mi TV Stick. You can watch all MLS matches and other sports leagues like NBA, MLB, and La Liga at a cost of $64.99/month.
The service is considered best for sports freaks as it offers more than 85 Live TV channels in which the majority of the channels are Sports channels.
MLS 2023 Season Schedule
Have a look at the list of matches that will be played in the MLS this week. Timing may differ based on your region.
| | | | |
| --- | --- | --- | --- |
| S. No | Matches | Date | Time |
| 1 | Charlotte vs Philadelphia | 09/20 | 7:30 pm |
| 2 | D.C. United vs Atlanta United | 09/20 | 7:30 pm |
| 3 | NY Red Bulls vs Austin | 09/20 | 7:30 pm |
| 4 | Inter Miami vs Toronto | 09/20 | 7:30 pm |
| 5 | Montreal vs Cincinnati | 09/20 | 7:30 pm |
| 6 | New York City vs Orlando City | 09/20 | 7:30 pm |
| 7 | Columbus vs Chicago | 09/20 | 7:30 pm |
| 8 | Houston Dynamics vs Vancouver | 09/20 | 8:30 pm |
| 9 | St. Louis vs LAFC | 09/20 | 8:30 pm |
| 10 | Sporting KC vs Nashville | 09/20 | 8:30 pm |
| 11 | Real Salt Lake vs FC Dallas | 09/20 | 9:30 pm |
| 12 | Colorado vs Seattle Sounders | 09/20 | 9:30 pm |
| 13 | LA Galaxy vs Minnesota | 09/20 | 10:30 pm |
| 14 | Portland vs San Jose | 09/20 | 10:30 pm |
| 15 | D.C. United vs NY Red Bulls | 09/23 | 7:30 pm |
| 16 | Philadelphia vs LAFC | 09/23 | 7:30 pm |
| 17 | New York City vs Toronto | 09/23 | 7:30 pm |
| 18 | Atalanta United vs Montreal | 09/23 | 7:30 pm |
| 19 | Cincinnati vs Charlotte | 09/23 | 7:30 pm |
| 20 | Chicago vs New England | 09/23 | 8:30 pm |
Other Sports To Watch on Mi TV Stick
There are plenty of other sports events that can be watched through the above methods. Some of these sports are:
FAQs – MLS
How many games does the team play in the MLS?
Every team participating in the MLS plays a total of 34 regular season games, including 17 games at home and 17 away. All teams play each other twice in their respective conference.
What is the rank of MLS in world leagues?
MLS is generally ranked as the 10th biggest soccer league in the world. This ranking is developed based on both popularity and the all-around quality of the game. According to an estimate, about 2 million TV viewers watch each MLS game.
How can you watch MLS on Mi TV Stick in other countries?
If we talk about premium methods then DAZN holds the official rights to broadcast MLS matches in various European countries like Andorra, Austria, Germany, Italy, San Marino, Spain,  Switzerland, and Brazil. 
Conclusion
The 28th season of Major League Soccer is getting more and more exciting and fans are eager to follow every match of the event now.  
Here we have discussed both free and paid methods to stream matches of MLS on Mi TV Stick device. You can use any method according to your liking.
But before you start streaming, don't forget that MLS is only available in the US as it is a US national Sports league.
Therefore, we advise you to use ExpressVPN so that you can access MLS matches from anywhere around the world.