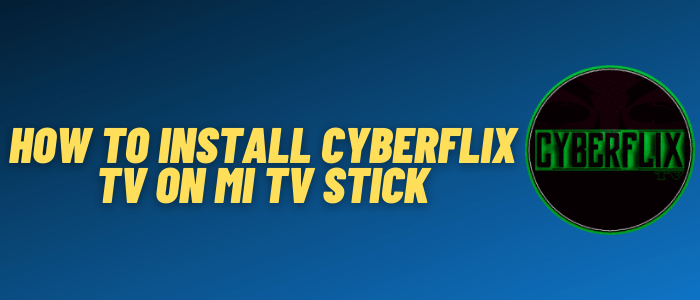 This is a step-by-step guide on how to install and use CyberFlix TV on your Mi TV Stick and Mi TV Box.
CyberFlix TV has gotten its fame for streaming on-demand movies and TV shows that are available on HBO Max, Netflix, Hulu, and some other premium streaming services.
It is also known to be a clone of Terrarium TV, which was once a popular entertainment application. But now, it has been discontinued. Therefore, to stream your favorite quality shows, you can rely on CyberFlix TV.
Cyberflix TV also has Trakt TV and real-debrid integration features that enhance your streaming experience.
It is necessary to hide your IP address from ISP to protect your privacy while watching free movies and tv shows on Cyberflix TV. It is strictly advised to use a VPN on your Mi TV Stick.
Our Recommended VPN – ExpressVPN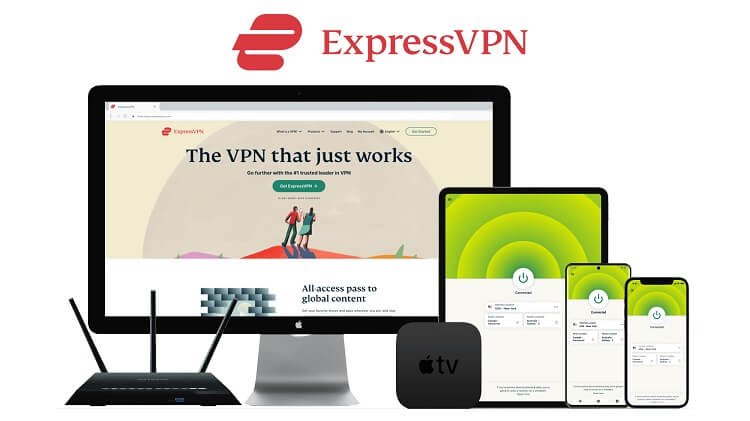 Warning: ExpressVPN is our main choice when it comes to unblocking geo-restricted content OR Streaming free content that is available on third-party APKs. It ensures that your online activities remain concealed from the Government and ISPs.
ExpressVPN offers 3 extra months for free along with a 30-day money-back guarantee. The VPN can work on five simultaneous devices with a single account.  
LEGAL COPYRIGHT DISCLAIMER: At MI TV HACKS, we do not confirm the legality or official licensing of the media content streamed by apps, websites, or services. We want to make it clear that we are not the owners, operators, or resellers of any streaming sites, apps, or services. Additionally, MI TV HACKS is not involved in the administration or hosting of any such platforms.
How to Install CyberFlix TV on MI TV stick
CyberFlix TV is not available on the Play Store, so you have to sideload it with the help of the Downloader App.
Before you start streaming any content on CyberFlix TV, make sure to install and use ExpressVPN on Mi TV Stick, connect to any one of its servers, and then follow these steps:
Step 1: On your Mi TV Stick Home, click on the Settings icon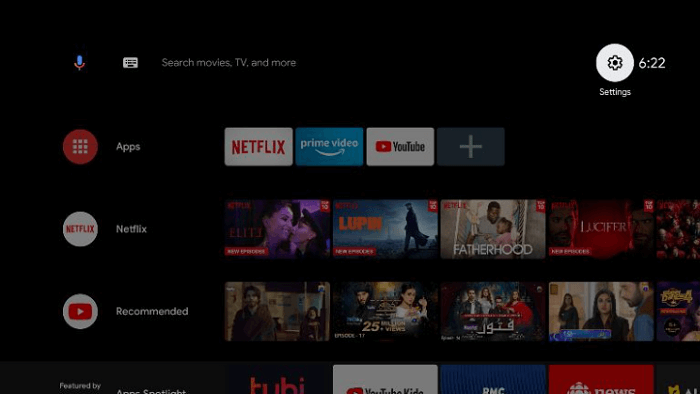 Step 2: Now click on Device Preference
Step 3: Select Security and Restrictions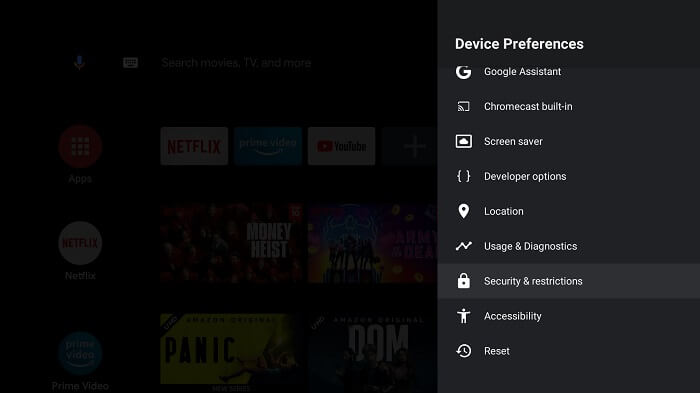 Step 4: Turn OFF Verify Apps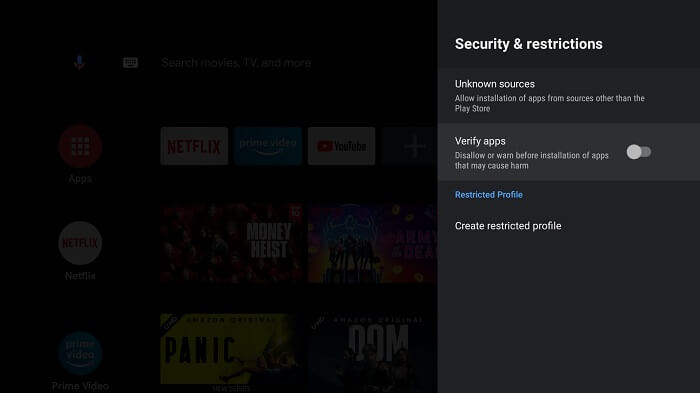 Step 5: Go back to Mi TV Stick Home and click on the Apps menu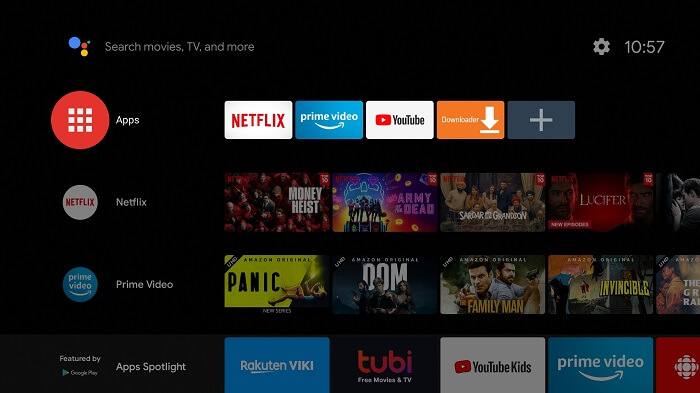 Step 6: Now select Get More Apps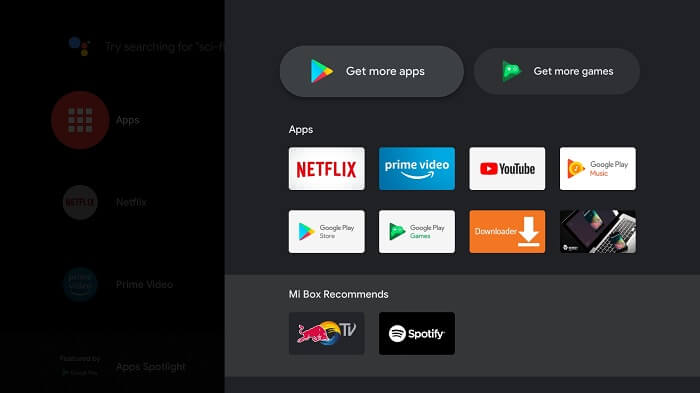 Step 7: Click on the Search menu at the top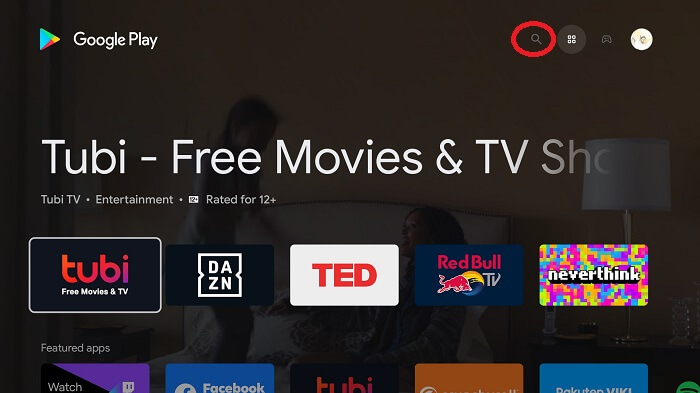 Step 8: Type Downloader and select the app from the list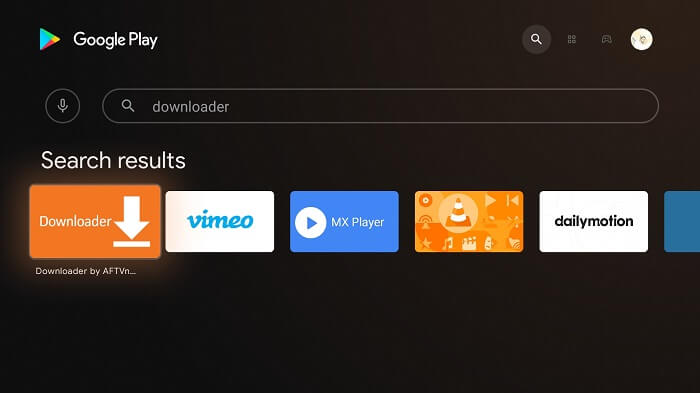 Step 9: Press Install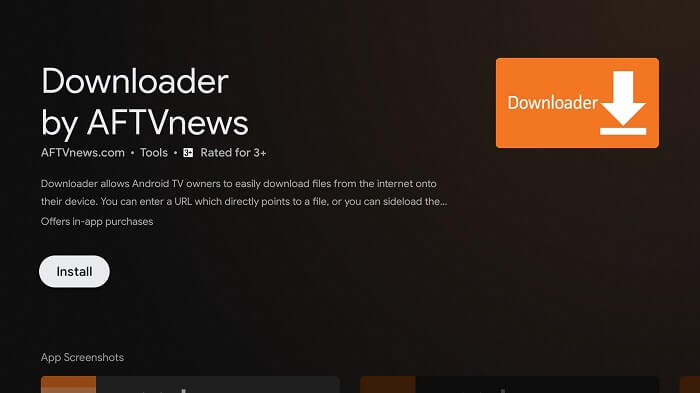 Step 10: Wait for the app to install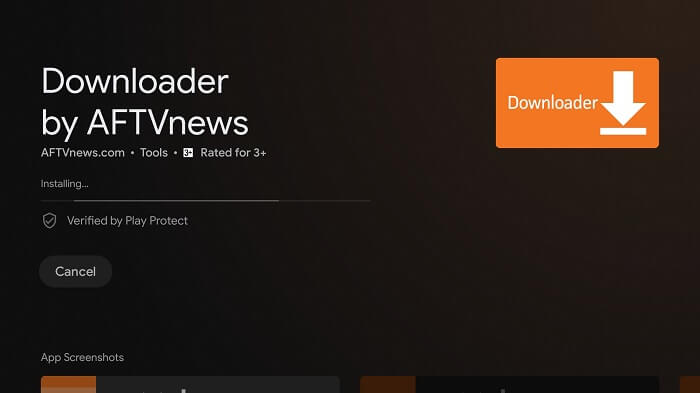 Step 11: Click Open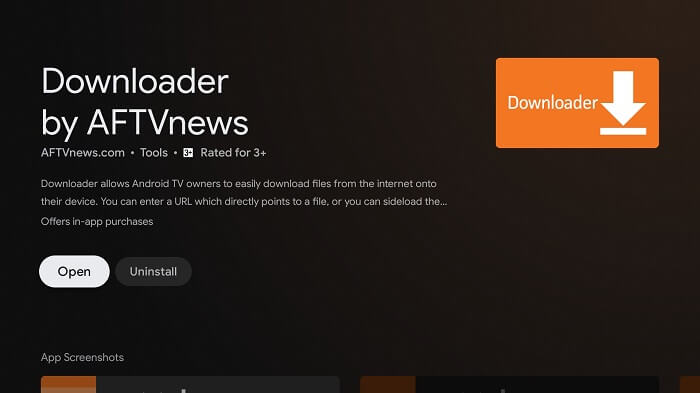 Step 12: Once the Downloader app, click Allow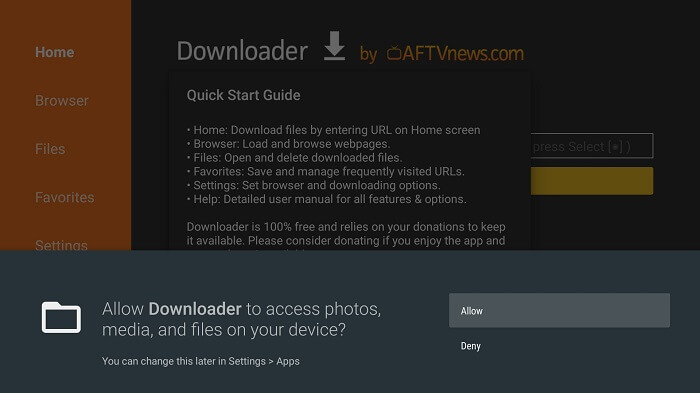 Step 13: Click OK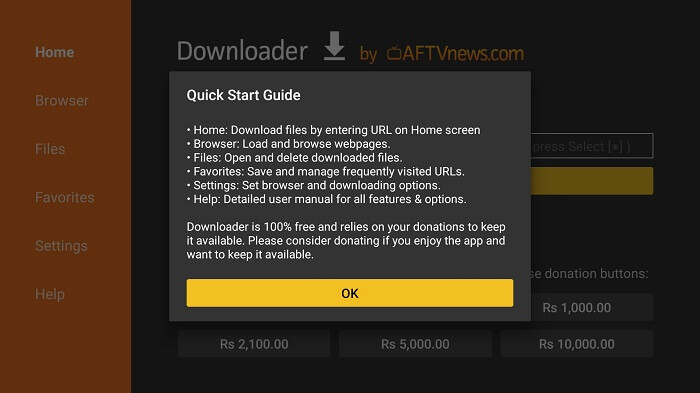 Step 14: Click Settings and Turn ON APK Auto-Install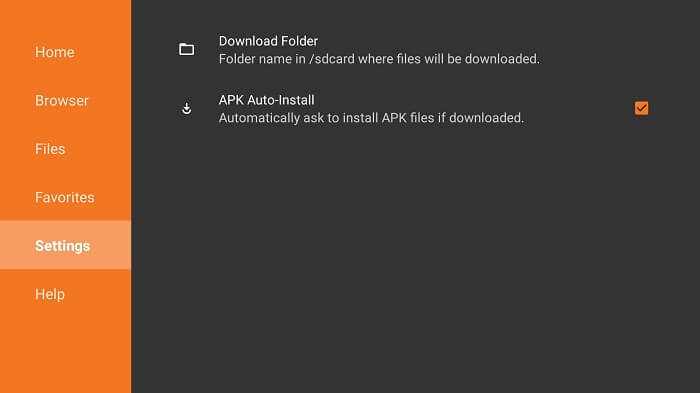 Step 15: Now on the Home Menu and click on the URL bar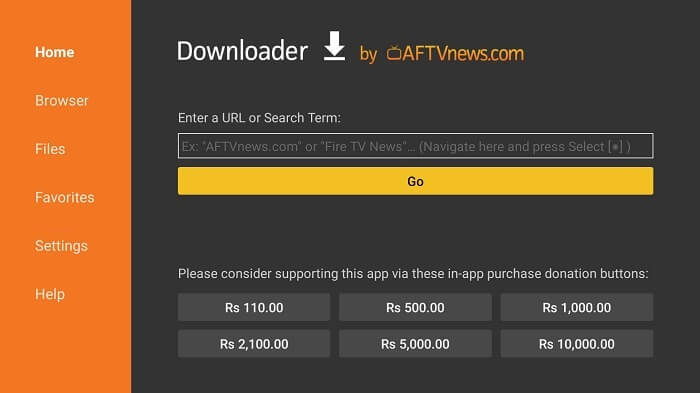 Step 16: Now enter this URL bit.ly/cyberflix-app and click Go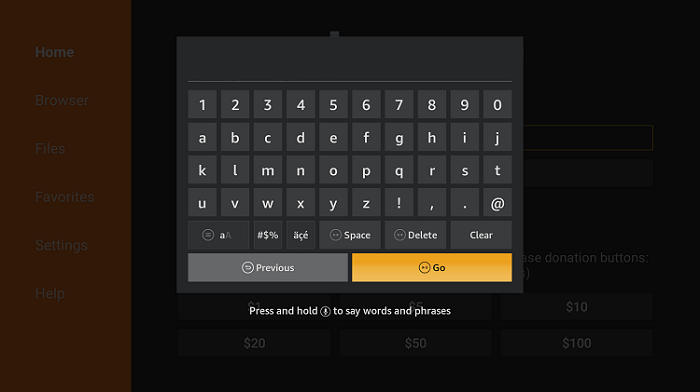 Step 17: Wait for the download to finish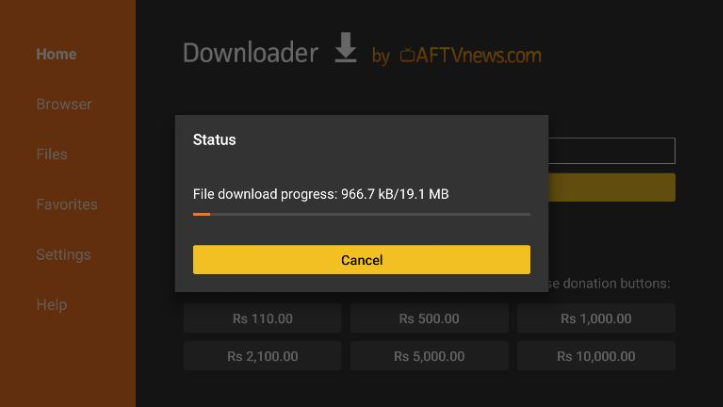 Step 18: When you click Install, this message appears. Click Settings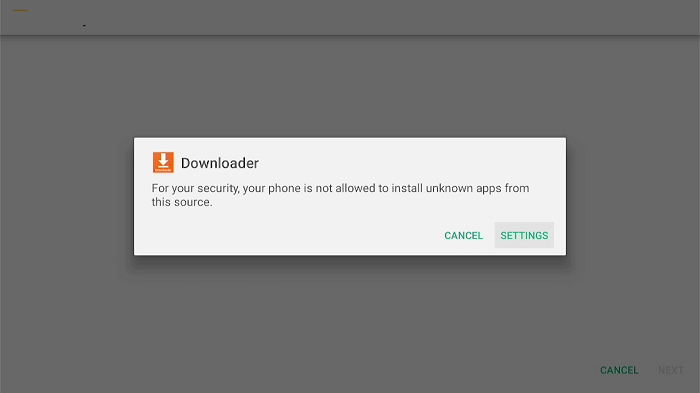 Step 19: The menu will open, click to allow the downloader app to install third-party apks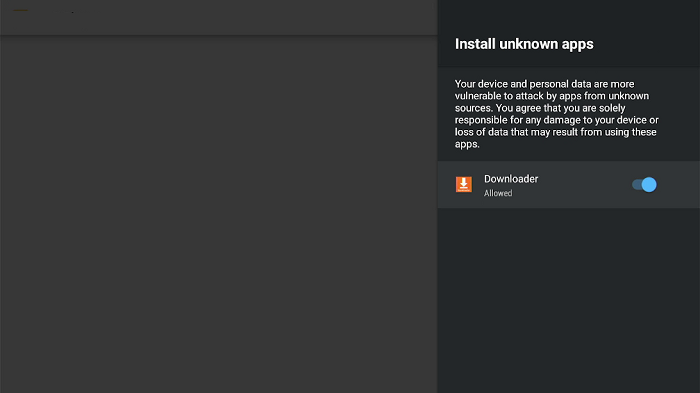 Step 20: Now click Install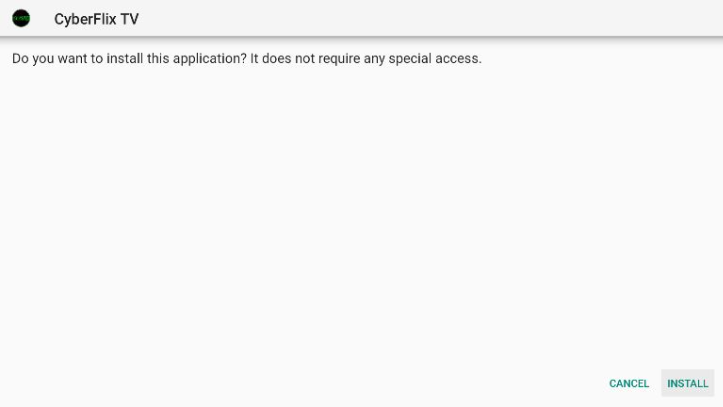 Step 19: Click Done once the installation is completed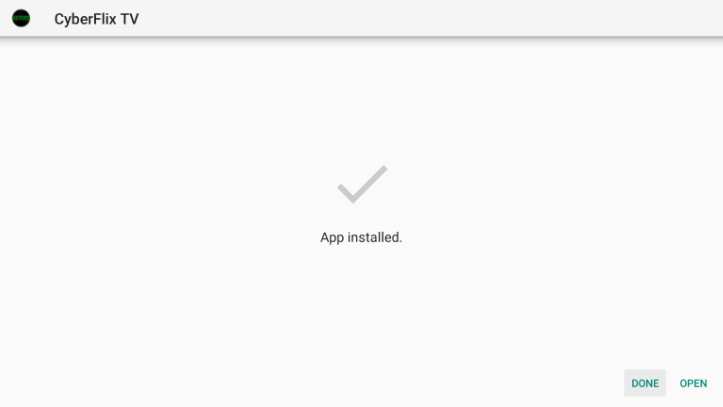 Step 20: Click Delete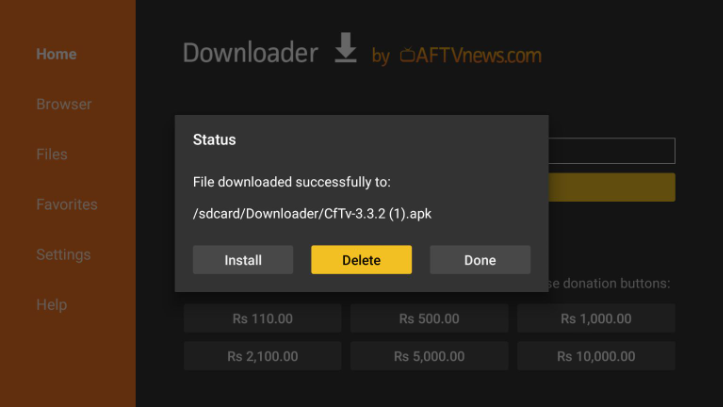 Step 21: Select Delete once again in order to delete the APK and free the space.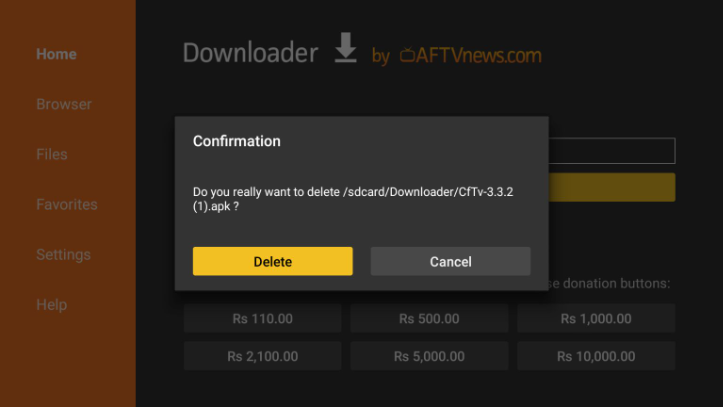 How to Use CyberFlix TV on Mi TV Stick
Watch your favorite content at CyberFlix TV by following these steps, but make sure to first install and use ExpressVPN on Mi TV Stick:
Step 1: First of All open the ExpressVPN app and connect to any server to stay anonymous while streaming free on Cyberflix TV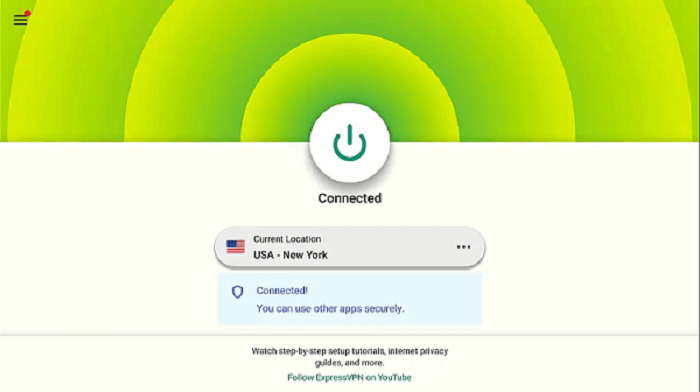 Step 2: Now Click on the Apps menu from the Mi TV Stick Home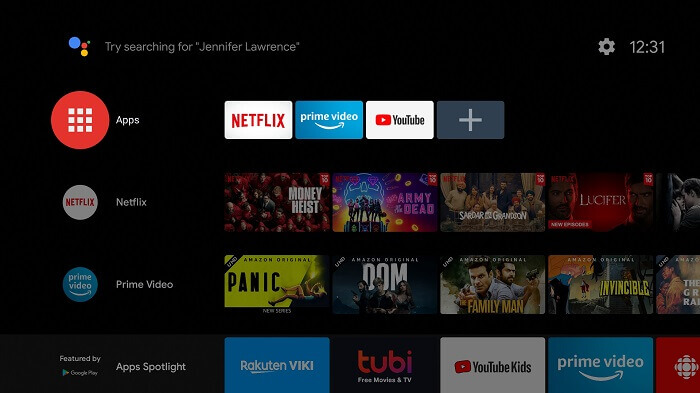 Step 3: Select CyberFlix TV from the list of apps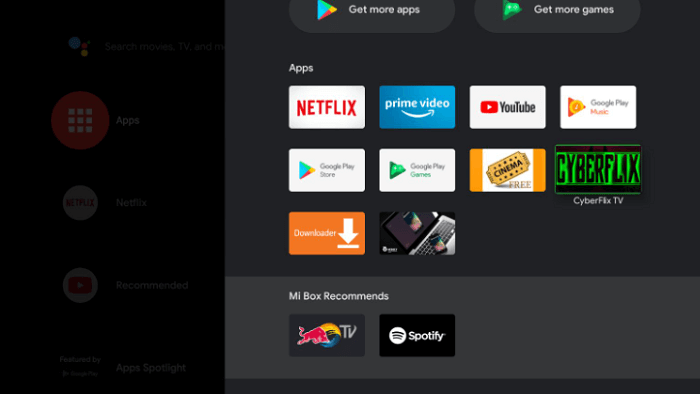 Step 4: Click Allow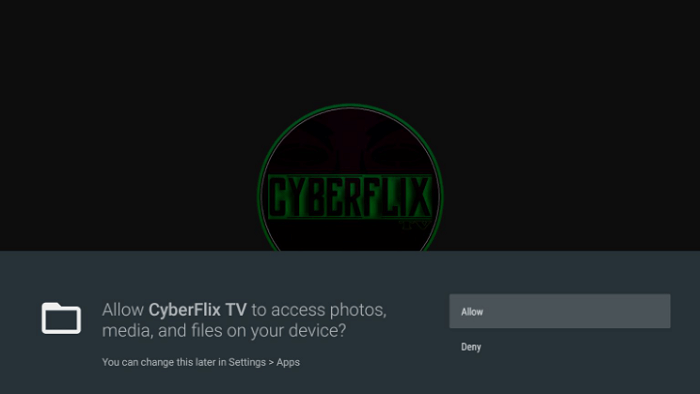 Step 5: Click OK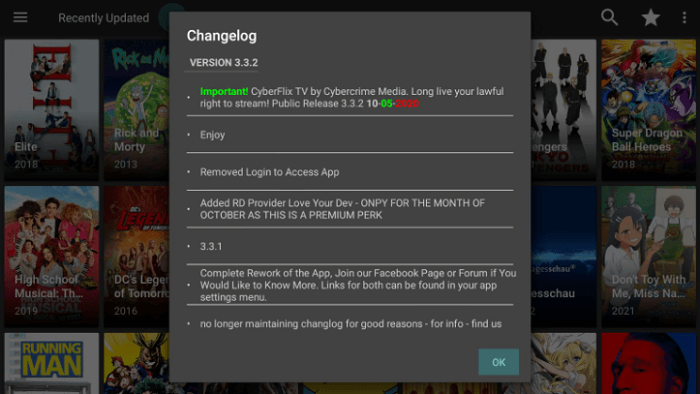 Step 6: A pop will appear to choose your 'Default video player', Select the option of 'MX player'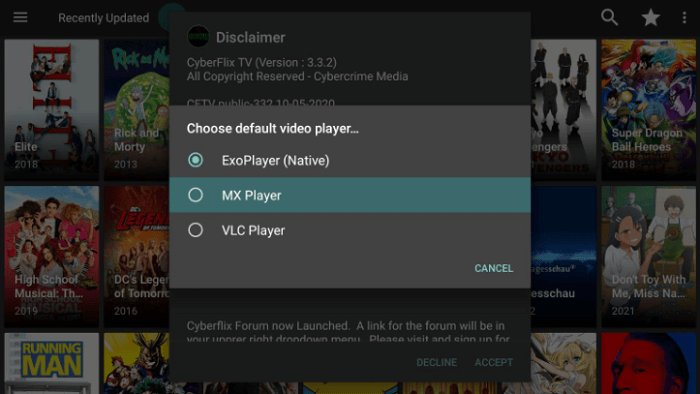 Step 7: Click Accept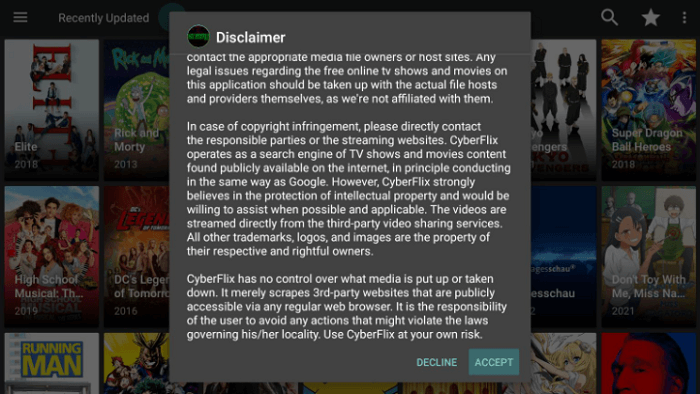 Step 8: Choose any content you want to stream!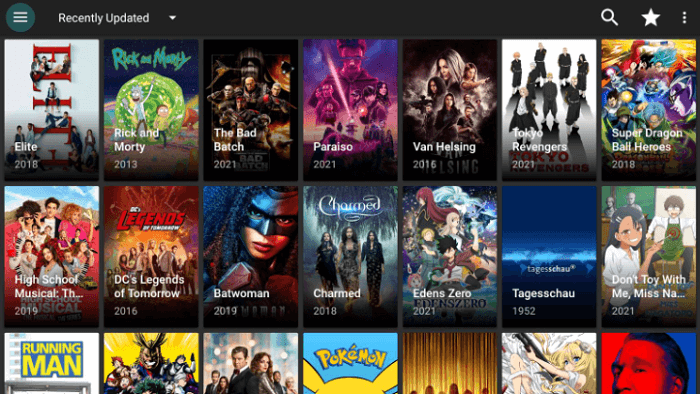 Features of CyberFlix TV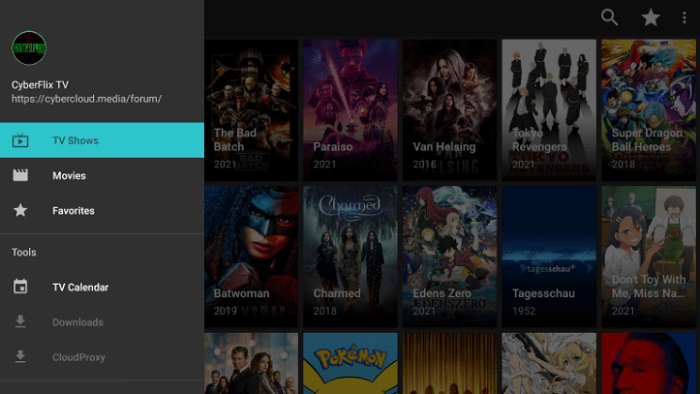 Variety: Cyberflix offers a wide range of popular TV shows and movies. You can select from any genre of your choice.
High video quality: Most of the videos at Cyberflix are present at 720p or 1080p. The video quality is commendable.
Ad-free: Cherry on the top! There will be no ads to annoy you during your streaming. Therefore, you can experience a smooth movie time.
Subtitles: Cyberflix features the option of adding subtitles to further enhance your streaming.
Free of cost: The best part is that Cyberflix is free of cost. You can watch any TV show or movie without paying anything from your pocket.
How to Download Videos from CyberFlix TV
If you want to download a movie in order to watch it later, you can follow these simple steps:
Step 1: Select a movie of your choice and then choose the streaming quality.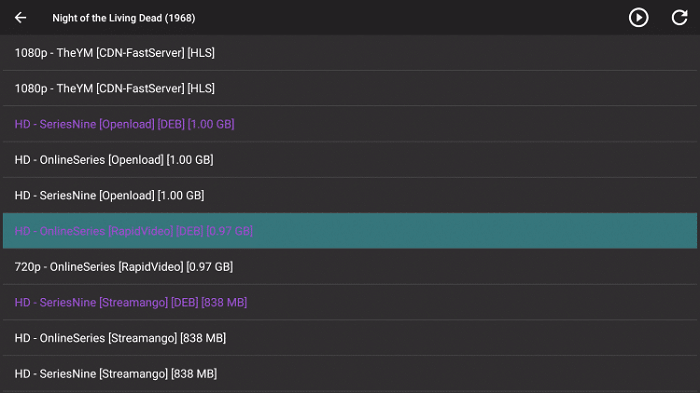 Step 2: A menu will pop up. Click on Download from there.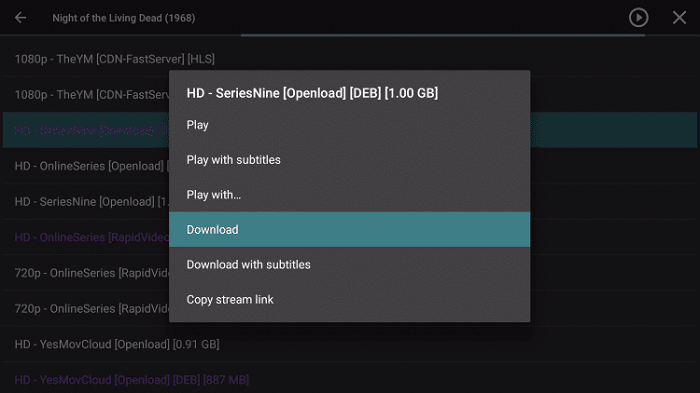 Step 3: The file will start downloading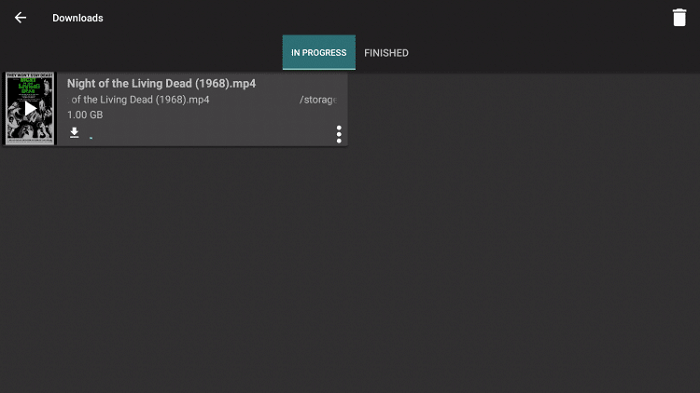 Step 4: Once the file is downloaded, you can watch the movie whenever without access to the internet. Enjoy!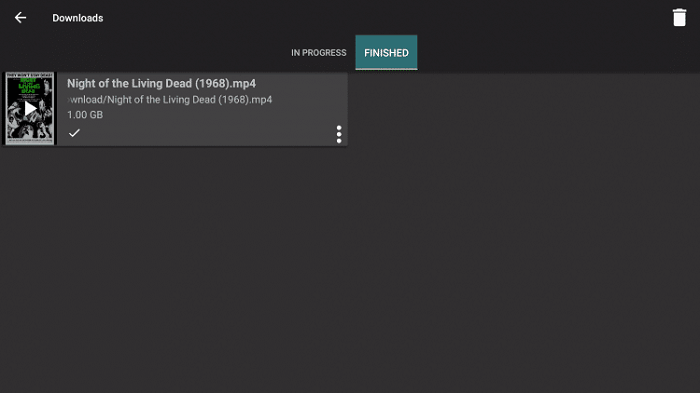 How to Add Subtitles to CyberFlix TV
If you want to add subtitles to your movie or TV show, it is as simple as breathing. Follow the steps with us:
Step 1: Play the show or movie of your preference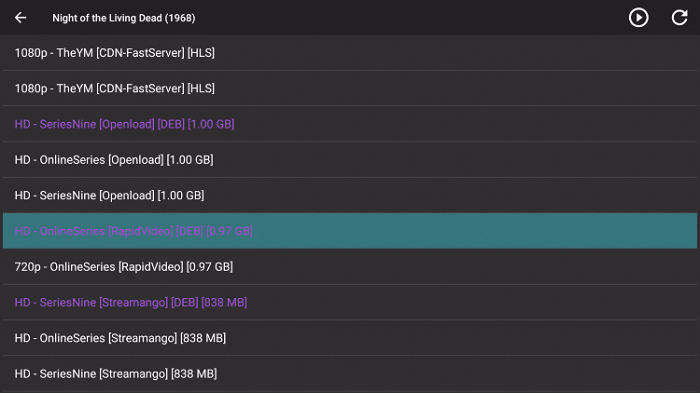 Step 2: Select "Play with Subtitle" from the list that appears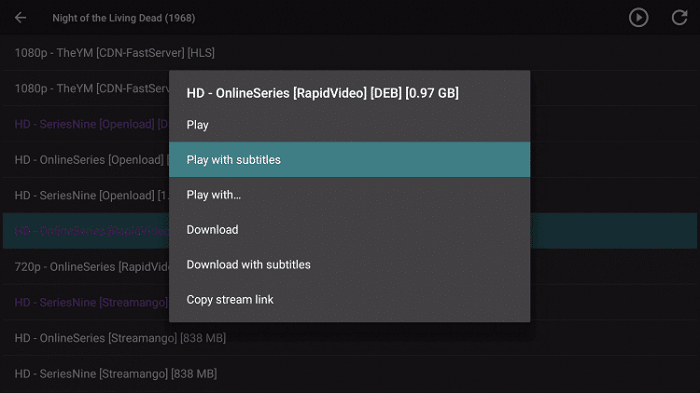 Step 3: Click on the subtitles. You will see two options, namely Open and Online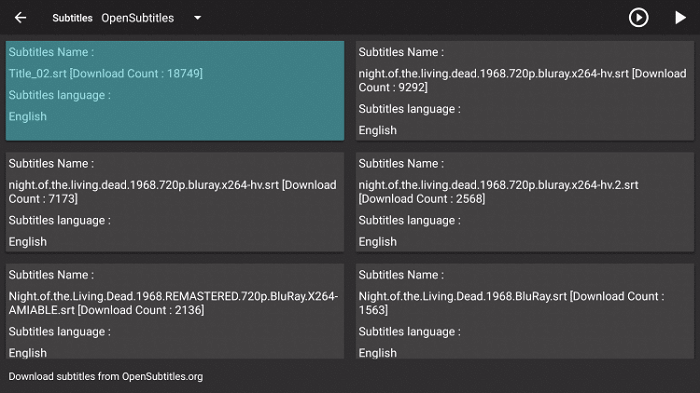 Step 4: If you have downloaded the subtitles previously, click on Open. Otherwise, choose online. Here is the movie with the subtitle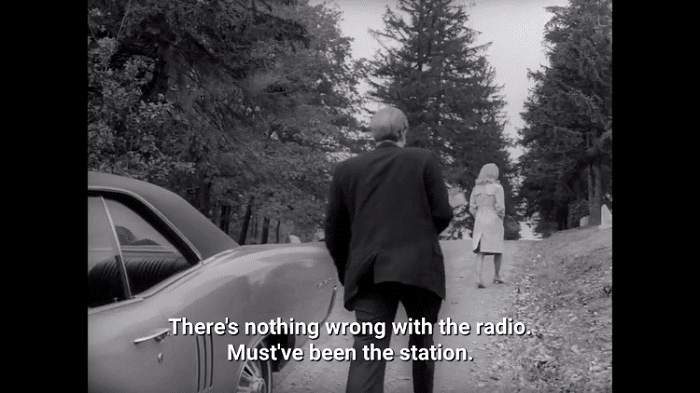 Alternatives of CyberFlix TV
Here are some alternatives to Cyberflix:
FAQs – CyberFlix TV
Is Cyberflix a safe-to-use application?
In free online streaming, you can protect your privacy with the use of a VPN. Therefore, we recommend ExpressVPN in this regard. It can hide your IP address from ISP, saving you from trouble.
How to fix it when Cyberflix is not working?
Mostly, you can fix the "Cyberflix not working" error by reinstalling the application. To uninstall the application:
Go to Applications and then settings
Choose manage applications
Choose Cyberflix and Uninstall
Follow the aforementioned process to reinstall
What devices does Cyberflix supports?
Cyberflix TV is a versatile streaming service that is compatible with tons of streaming devices including Mi TV Stick, Amazon Fire TV, Chromecast, Ruko, etc
Conclusion
It is one of the best applications to stream free movies and TV shows. To install Cyberflix TV on MI TV Stick, follow the above guidelines and enjoy watching.
It has a vast range of streaming content latest and classic with extra features like Trakt TV and Real-debrid integration.
Before streaming free content online, make sure to hide your online activity with the use of a VPN. We recommended ExpressVPN)