This is a step-by-step guide in which you will learn how to install Titan Video Player on your Mi TV Stick and Mi TV Box. 
This media player can stream video files from your device's storage and can also function as an external media player when integrated with streaming services like BeeTV, and Tea TV similar to VLC Media Player, MXplayer, etc.
Titan Video Player is a playback tool that enables you to play media library and audio content on your Mi TV Stick device.
By typing in links/URLs, it allows users to stream media from their local storage and the Internet Content.
Since this is a free app and can also stream online content, it is strictly advised to use a VPN on your Mi TV Stick.
Our Recommended VPN – ExpressVPN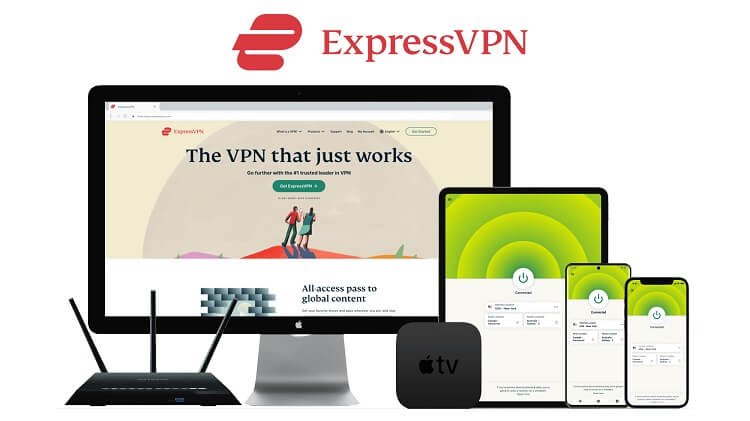 Warning: ExpressVPN is our main choice when it comes to unblocking geo-restricted content OR Streaming free content that is available on third-party APKs. It ensures that your online activities remain concealed from the Government and ISPs.
ExpressVPN offers 3 extra months for free along with a 30-day money-back guarantee. The VPN can work on five simultaneous devices with a single account.  
LEGAL COPYRIGHT DISCLAIMER: At MI TV HACKS, we do not confirm the legality or official licensing of the media content streamed by apps, websites, or services. We want to make it clear that we are not the owners, operators, or resellers of any streaming sites, apps, or services. Additionally, MI TV HACKS is not involved in the administration or hosting of any such platforms.
How to Install Titan Video Player on Mi TV Stick
The Titan Video Player app cannot be downloaded from the Google Play Store, and therefore, it must be sideloaded onto your Mi TV Stick device.
To ensure safety from potential threats, it is recommended that you install and use ExpressVPN on your Mi TV Stick beforehand, considering that the application is free.
Below are the instructions for installing Titan Video Player on your Mi TV Stick:
Step 1: Open the Mi Tv Home Page and then click on the Settings option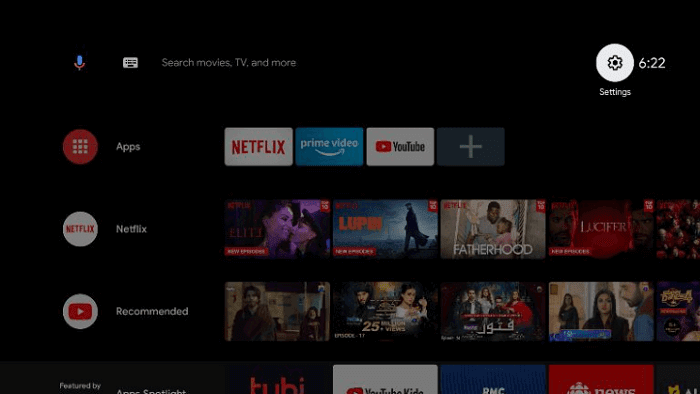 Step 2: Click on the Device Preference option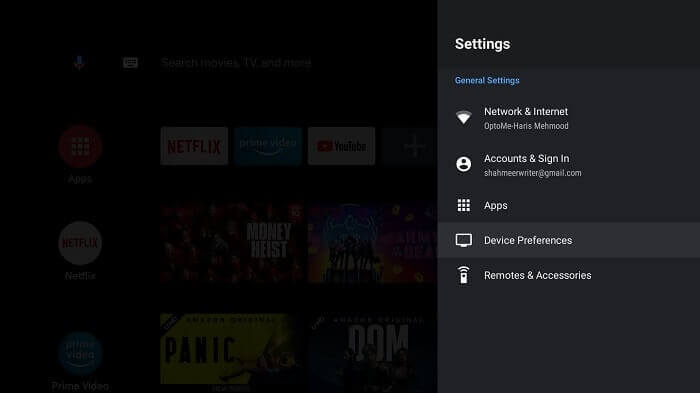 Step 3: Now press the Security and Restrictions icon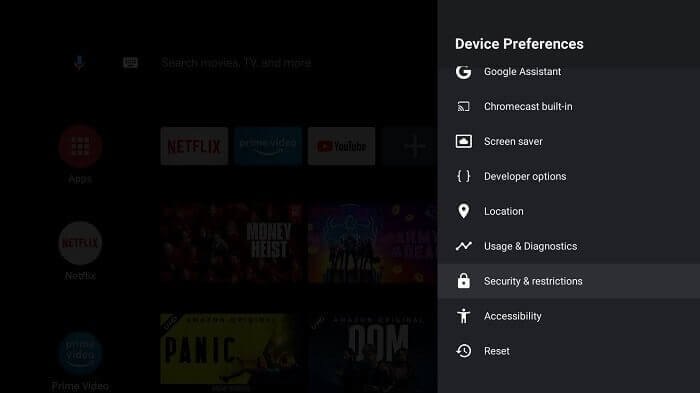 Step 4: Next you have to turn off the Verify Apps option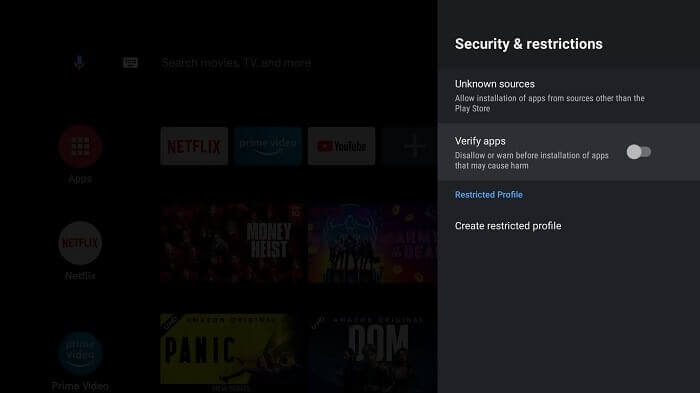 Step 5: Moving back to the Mi TV Home, you can now select Apps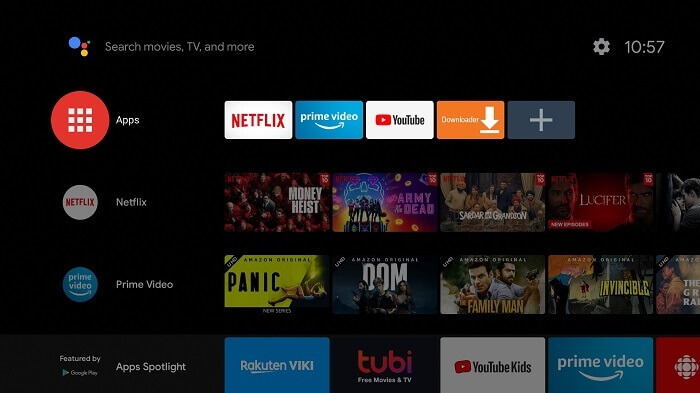 Step 6: Choose the Get More Apps button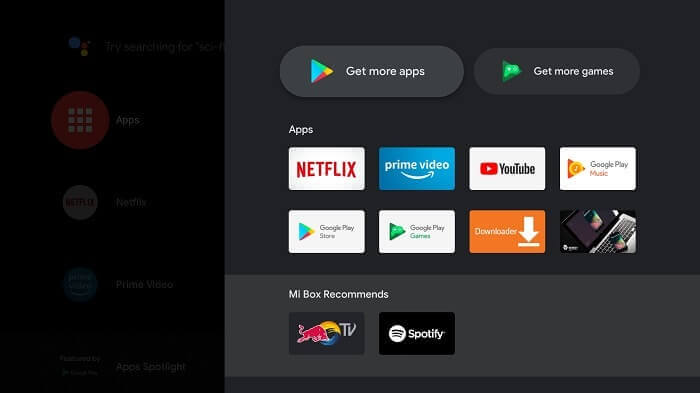 Step 7: Now press the Search option above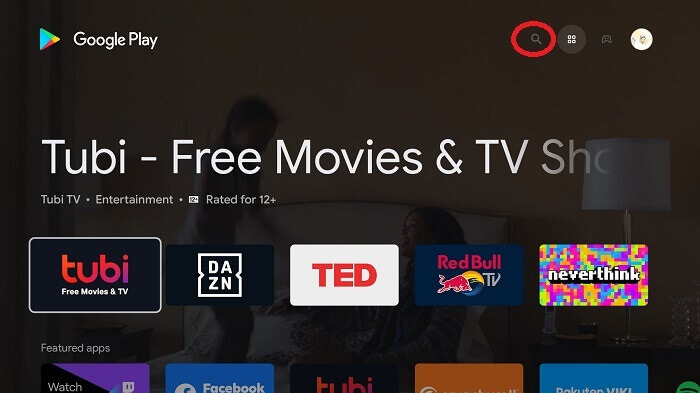 Step 8: Enter Downloader in the search bar and then choose Downloader from the given list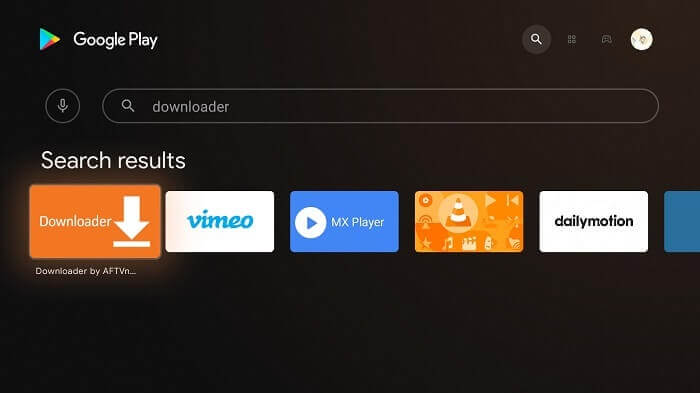 Step 9: Now hit Install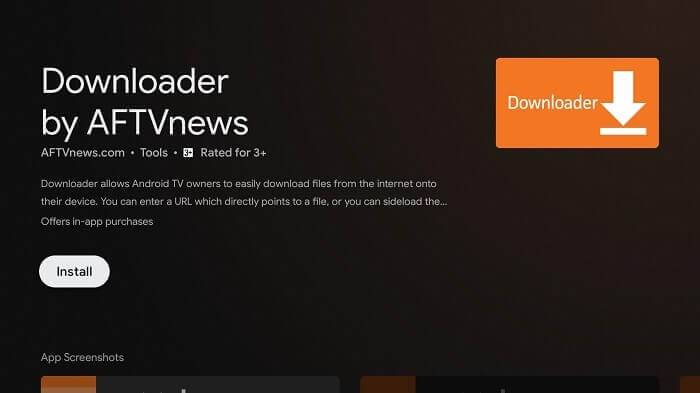 Step 10: Let the downloader install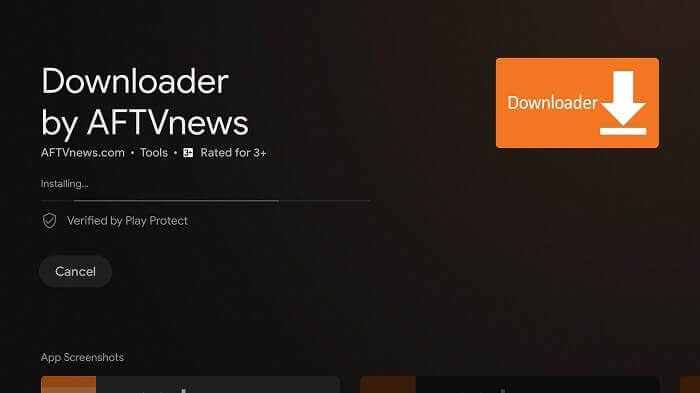 Step 11: Press Open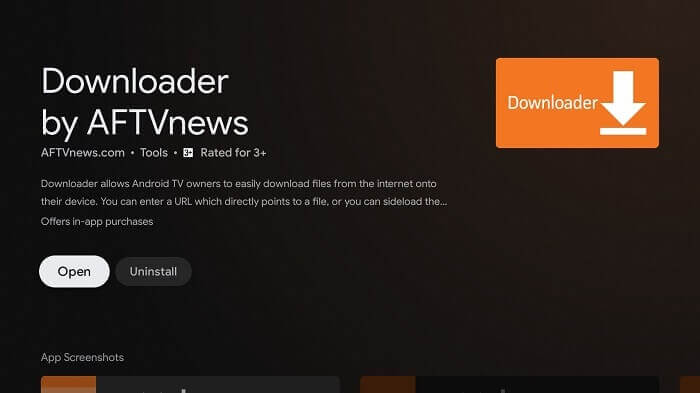 Step 12: Click Allow once the app is fully installed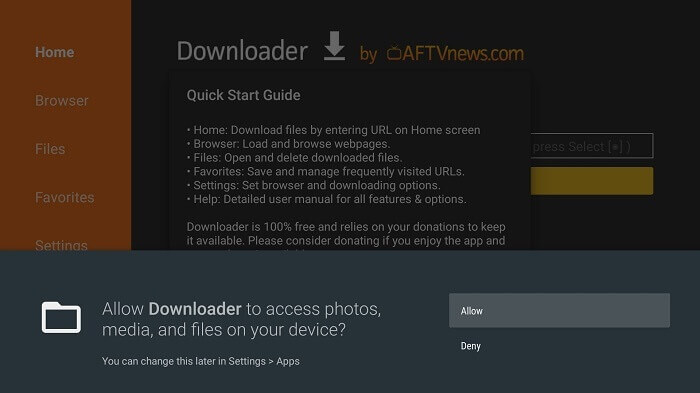 Step 13: Select OK now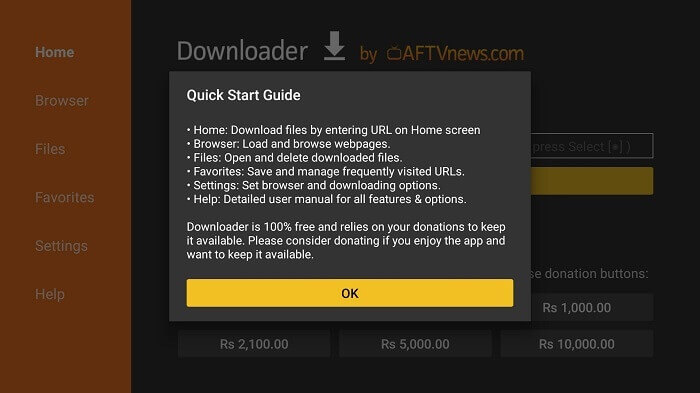 Step 14: Open the Settings of the app, and turn the APK auto-install on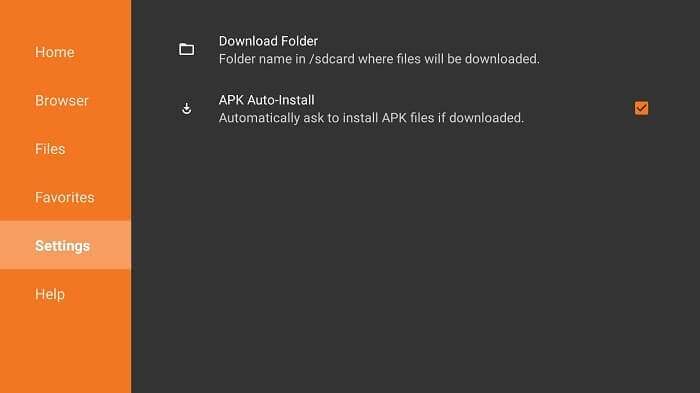 Step 15: Open the home menu of the downloader app and go to the Search bar. Type tinyurl.com/titanplr-mitv and click GO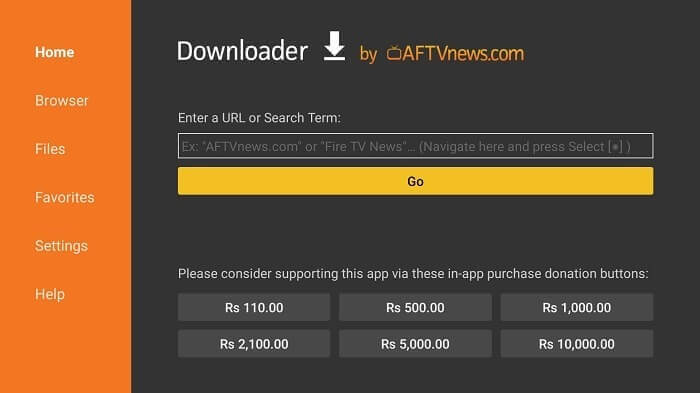 Step 16: Wait for the Titan Player app to download.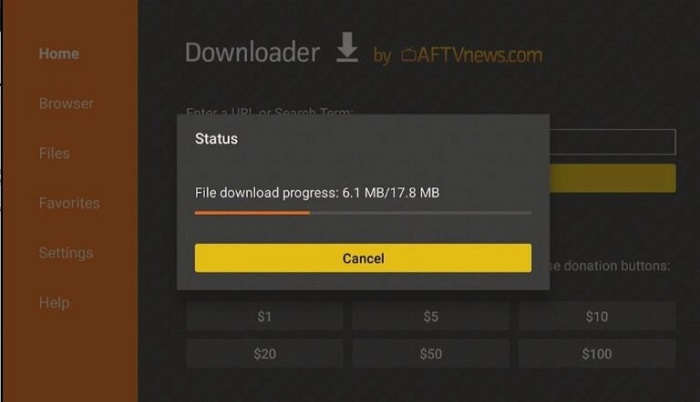 Step 17: When you click Install, this message appears. Click Settings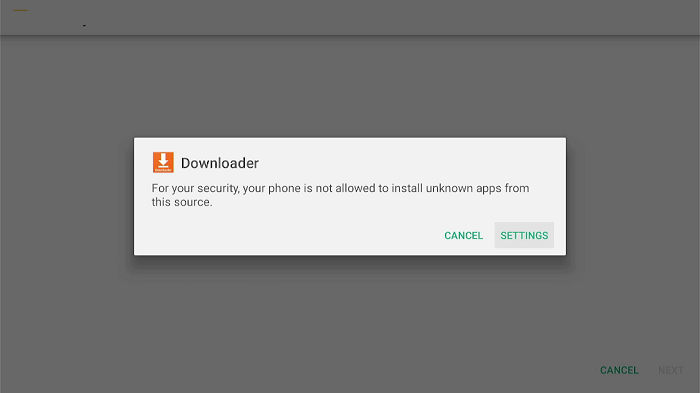 Step 18: The menu will open, click to allow the downloader app to install third-party apks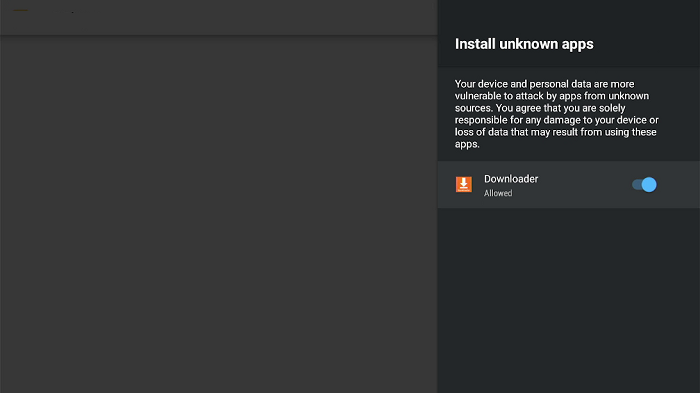 Step 19: Now click Install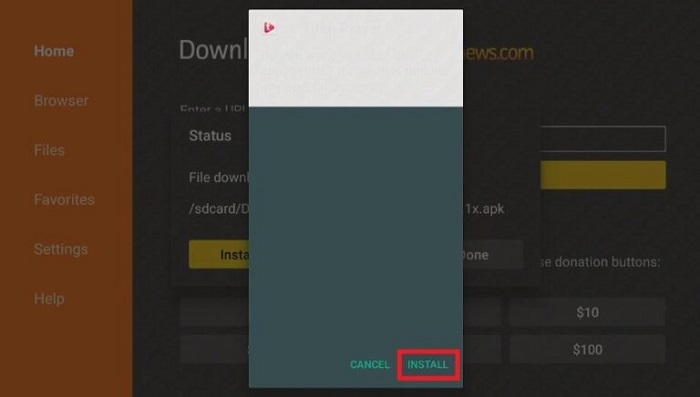 Step 20: Click Done once the app is installed on Mi TV Stick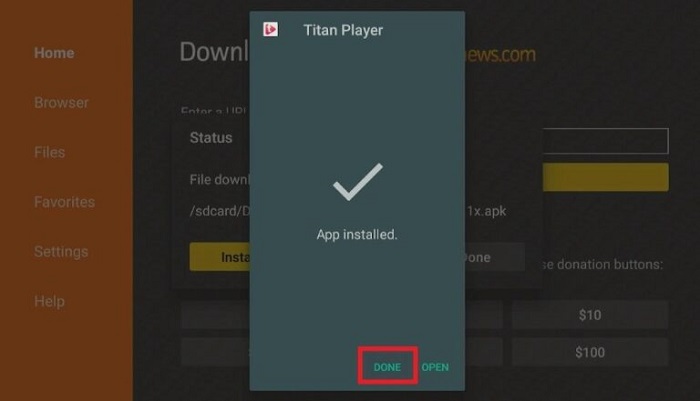 Step 21: Click Delete under the status popup window to delete the downloaded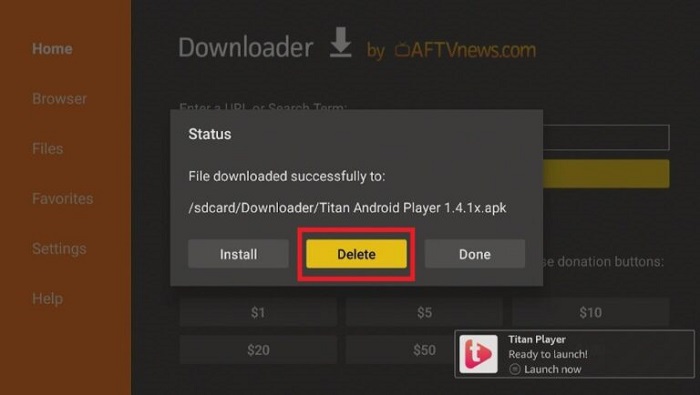 Step 22: Click Delete again to confirm the previous action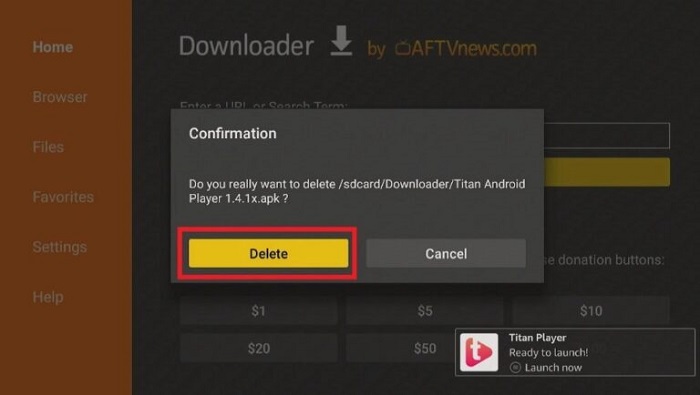 How to Use Titan Player on Mi TV Stick
Once the Titan player is installed it's time to use it properly. Make sure to use ExpressVPN before streaming for secure streaming.
Follow the steps below:
Step 1: Open the ExpressVPN app and connect any server for securing your network while streaming on Titan Player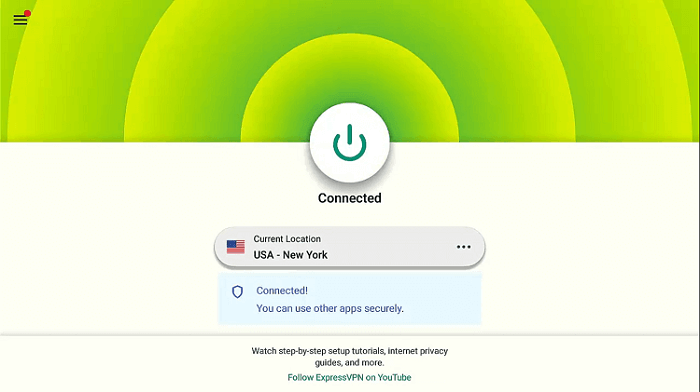 Step 2: Launch the Titan App. Click 3dots and Allow access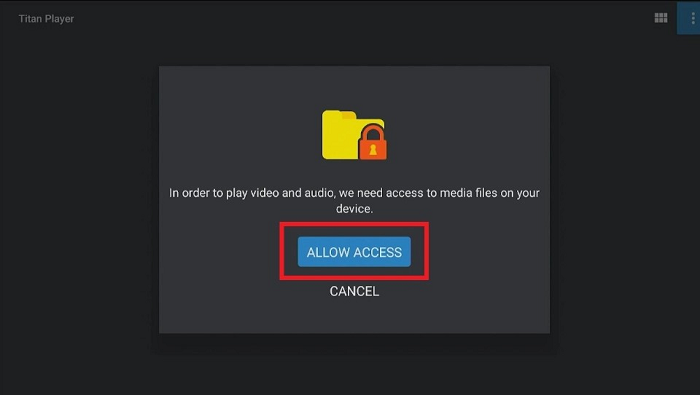 Step 3: Now enter the URL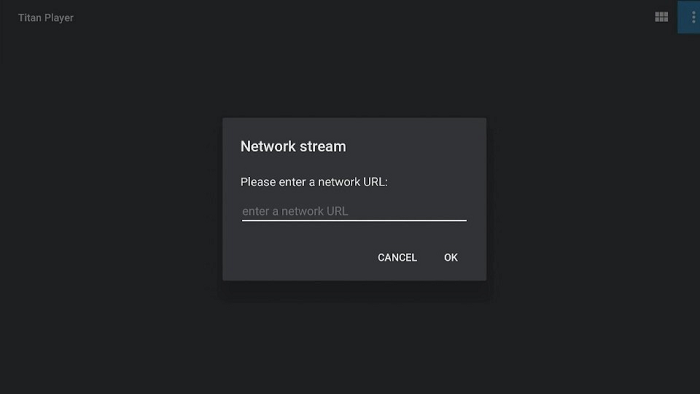 Step 4: In the settings, you can customize the options according to your requirement.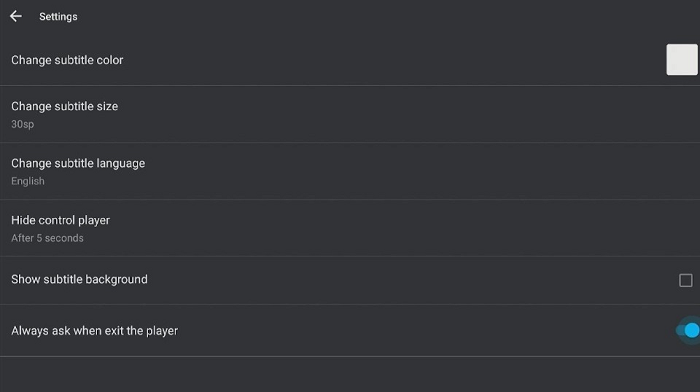 Titan Video Player Features
The Titan Video Player application offers a straightforward, uncluttered, and user-friendly interface with a plethora of functions that would appeal to all users.
This app is capable of supporting multiple file formats such as Ogg, MP4, MKV, AVI, MOV, TS AAC, FLAC, Wv, and M2TS. Furthermore, it can be used not only to play stored media but also to play online videos by entering URLs.
Titan Player comes with additional functions such as aspect ratio and auto-rotation in addition to its extensive video format compatibility, and it assesses network streams through URL links.
Significantly, Titan Player also delivers high-quality video resolution output in HD and 4K quality, making it enjoyable to stream content, along with providing one-tap 10-second playback and forward options.
Within the app, users can manage brightness and volume using gestures. Furthermore, users can view and play videos stored on their Mi TV Stick device, and there is an option to auto-file sync to Mi TV Stick storage.
It's worth noting that Titan Player supports a range of languages, including French, English, Latin, German, Indian, and Portuguese. The user-friendly interface of this software features a few buttons in the menu, making navigation a breeze.
With all of these features combined, Titan Video Player is undoubtedly one of the best media player options available.
Titan Video Player Alternatives
If you are still looking for some other good video players, you can choose from the following. Your choices are:
FAQs – Titan Video Player
What is Titan Video Player?
Titan Video Player is a media playback application that enables users to play movies, videos, and TV series. Additionally, users can watch online streaming content in HD and 4K quality using its "add URL" feature.
Does Titan Video Player display any advertisements?
No, Titan Video Player does not display any advertisements.
Is Titan Video Player available for free?
Yes, the Titan Video Player application is entirely free.
Is Titan Video Player a legal application?
Yes, Titan Video Player is a legal application. However, as the app is free, it's recommended to use a VPN to stay protected from ISPs while streaming.
Summing Up
Titan Player is considered one of the premier media player applications available today, and it is an excellent option for your Mi TV Stick device. 
The application boasts numerous features that make it one of the best video player apps on the market. Additionally, as it is entirely free and functions flawlessly on all devices, it is certainly worth trying.
Nonetheless, it is essential to use a reliable VPN like ExpressVPN on Mi TV Stick to ensure your safety while streaming with Titan Player on Mi TV Stick.