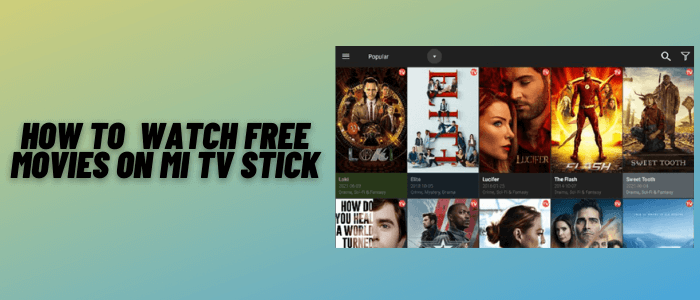 This is a step-by-step guide on how to Watch Free Movies on Mi TV Stick and Mi TV Box.
Watching free movies is always a keen interest of every person because they don't have to spend a penny on their favorite movies.
Mi TV Stick provides you the various options to watch free movies like Bee TV, Cuco TV, Nova TV, and many more.
All these Apps/Apks are free and provide a vast range of the latest Movies as well as TV Shows.
2 Ways to Watch Free Movies on Mi TV Stick
We have discussed the two methods to watch free movies on Mi TV Stick. The first method is by the browser method while the second is by using third-party apps.
Both of these methods allow you to stream free movies, now the issue is we don't know whether they hold the proper license or not, and also surfing on the internet could expose your IP to ISP.
Therefore, it is strictly advised to use a VPN on your Mi TV Stick to hide your online activity from ISP.
Our Recommended VPN – ExpressVPN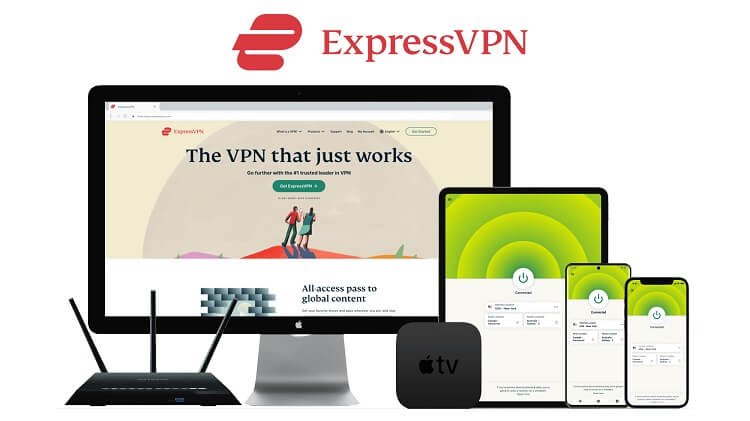 Warning: ExpressVPN is our main choice when it comes to unblocking geo-restricted content OR Streaming free content that is available on third-party APKs. It ensures that your online activities remain concealed from the Government and ISPs.
ExpressVPN offers 3 extra months for free along with a 30-day money-back guarantee. The VPN can work on five simultaneous devices with a single account.  
LEGAL COPYRIGHT DISCLAIMER: At MI TV HACKS, we do not confirm the legality or official licensing of the media content streamed by apps, websites, or services. We want to make it clear that we are not the owners, operators, or resellers of any streaming sites, apps, or services. Additionally, MI TV HACKS is not involved in the administration or hosting of any such platforms.
Watch Free Movies on Mi TV Stick Using Puffin TVBrowser
Google Play store offers many options for the internet browser, here we are using the Puffin TV Browser which is by far the best browser.
Before you start streaming, make sure to install and use ExpressVPN on Mi TV Stick for safe and secure streaming.
Now follow the steps:
Step 1: From the Home Screen of the Mi TV Stick, click on the Apps icon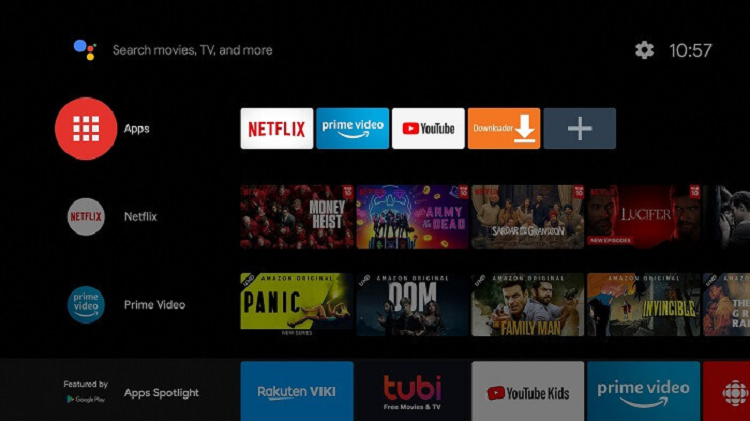 Step 2: Select the 'Get More Apps' option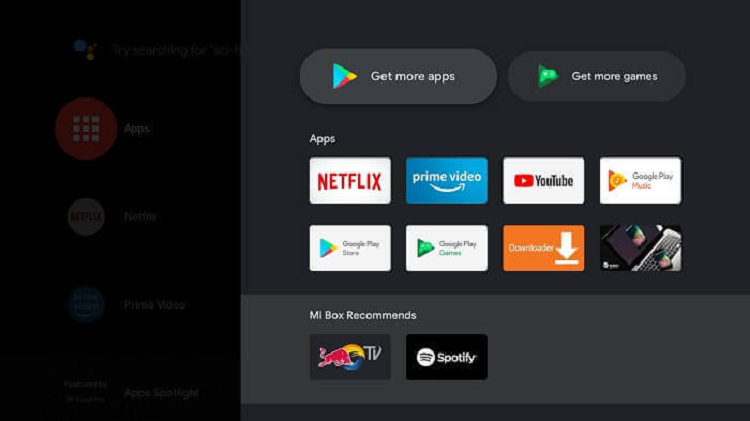 Step 3: Click on the Search icon from the top menu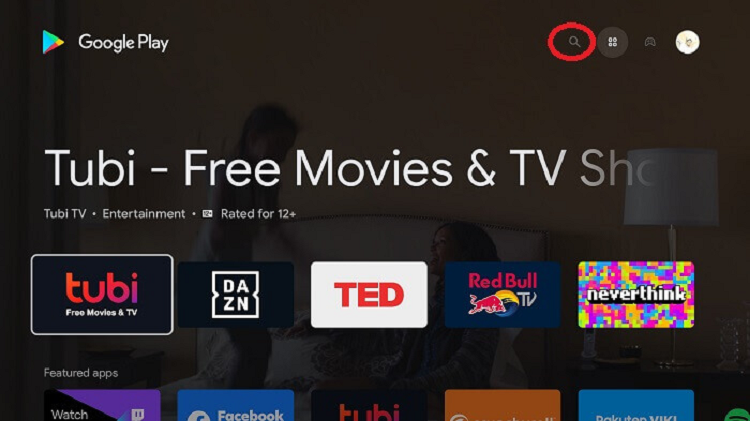 Step 4: Type Puffin TV-Browser and click on the search result that appears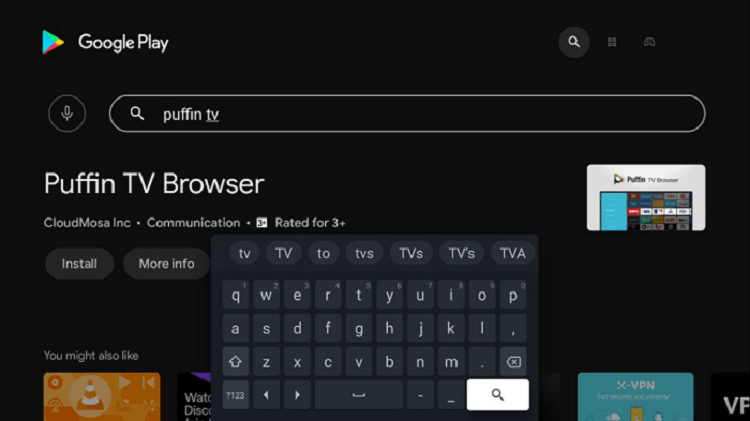 Step 5: Click Install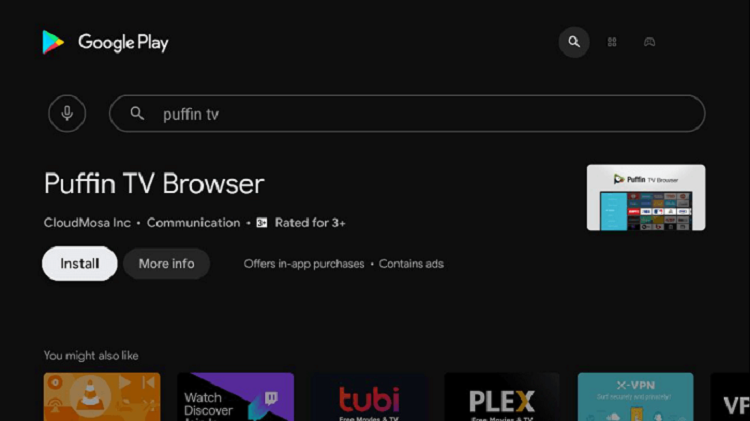 Step 6: Wait for the download to complete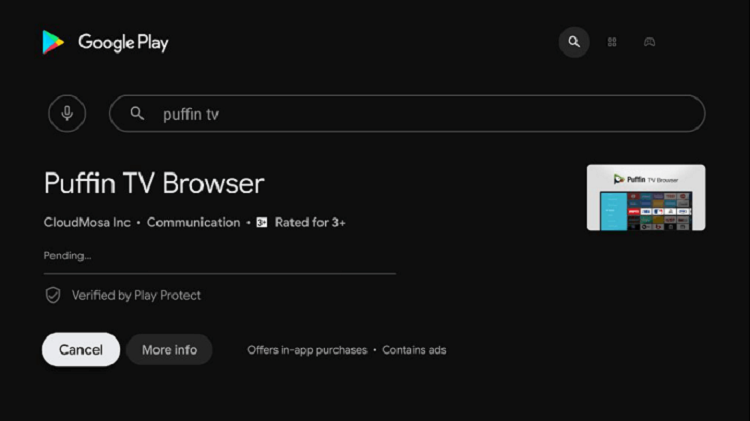 Step 7: Once the download completes, click Open to launch the app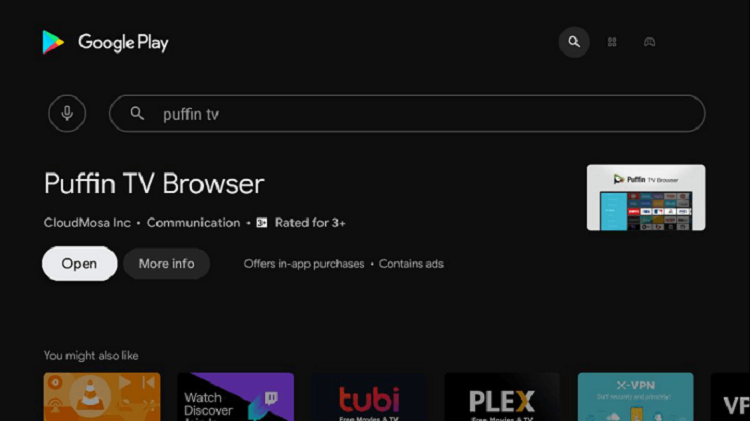 Step 8: Open the ExpressVPN app and connect to any server to secure your connection and hide your online activity.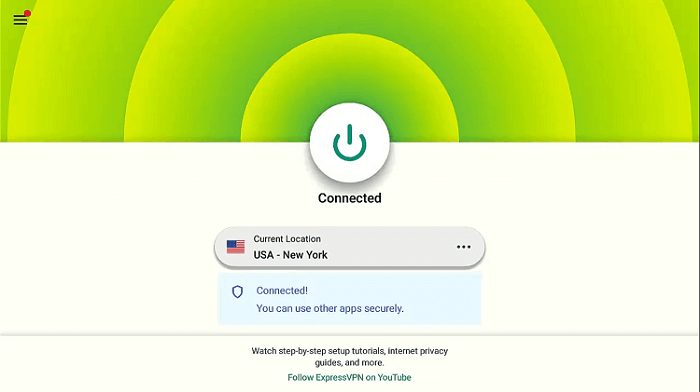 Step 9: This is the interface of the Puffin TV browser, click the Search URL bar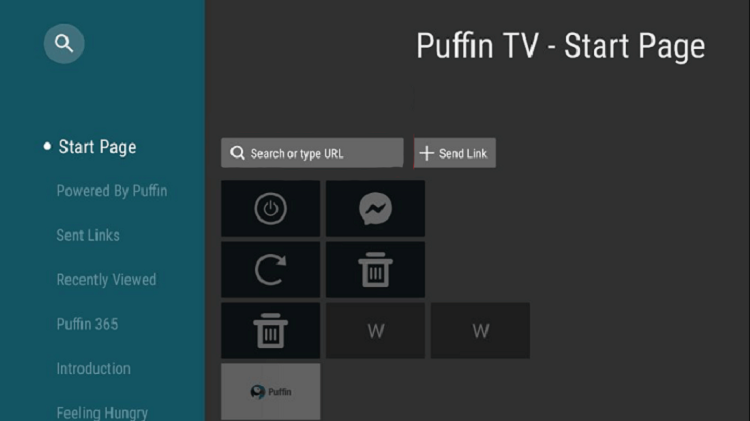 Step 10: Enter this URL cataz.to OR gomovies.sx and enter!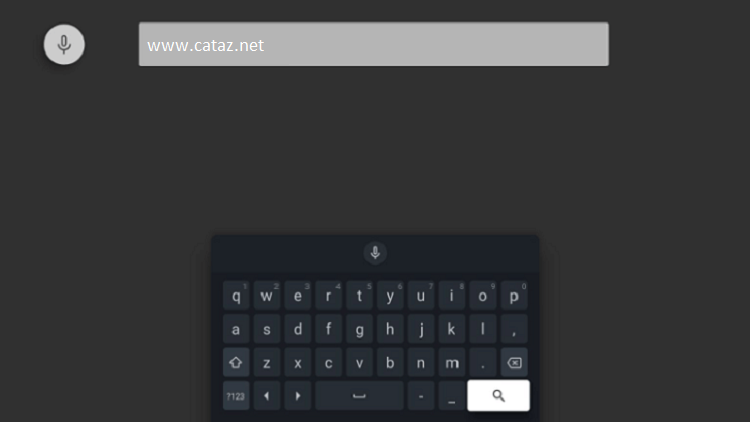 Step 11:This is the interface of the Cataz website, choose anyone content that you want to stream OR you can search for a movie in the search box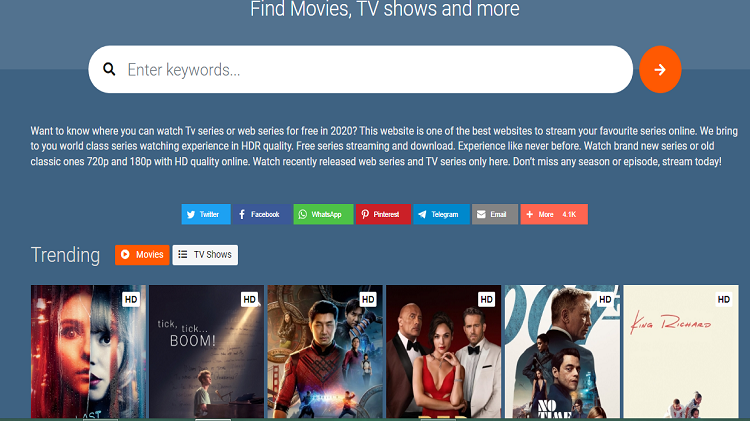 Step 12: Click Watch Now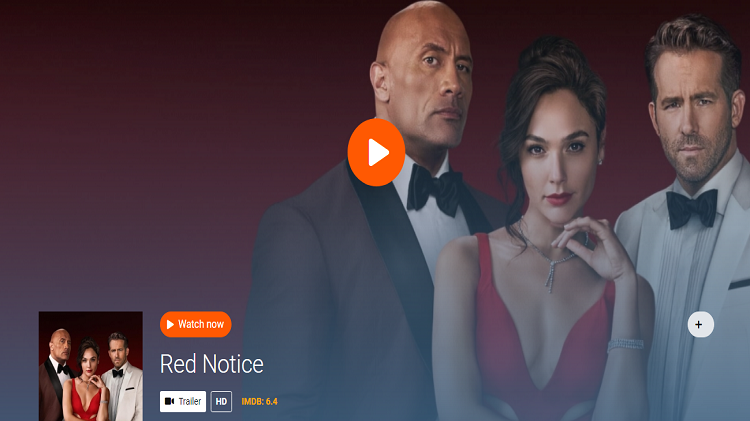 Step 13: Start watching the movie in HD!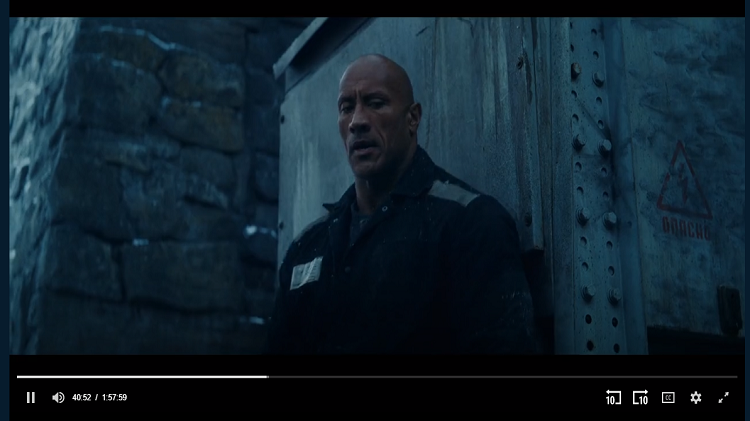 Enjoy your favorite marvel movies free and without Ads…!
Watch Free Movies on Mi TV Stick Using Cinema HD APK
Cinema HD is a great app to watch movies and TV Shows for free, but unfortunately, it is not available on the Google Play store. It means we have to sideload it with the help of the Downloader App.
Now follow the steps below to download Cinema HD and watch free movies:
Step 1: On your Mi TV Stick Home, click on the Settings icon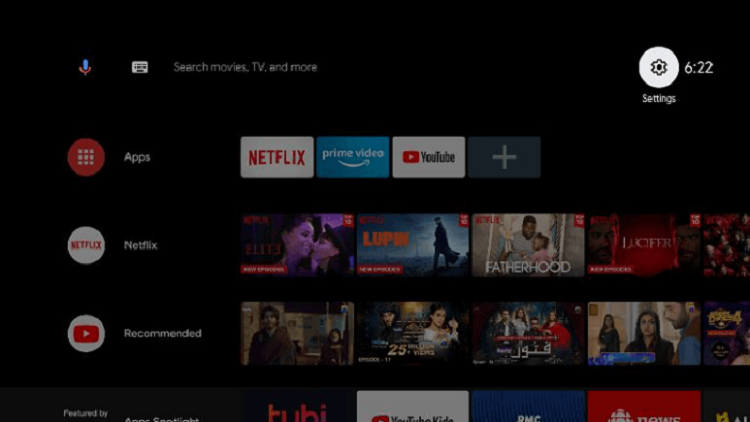 Step 2: Now click on Device Preference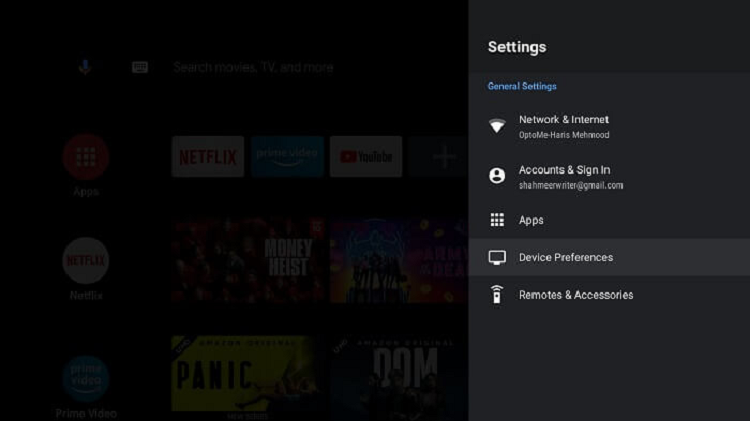 Step 3: Select Security and Restrictions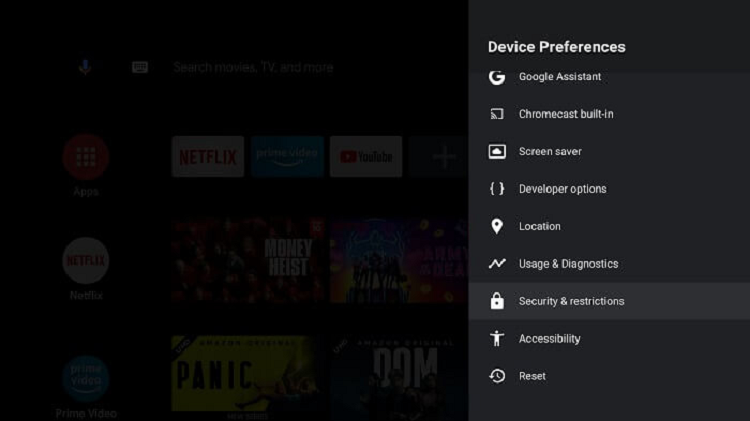 Step 4: Turn OFF Verify Apps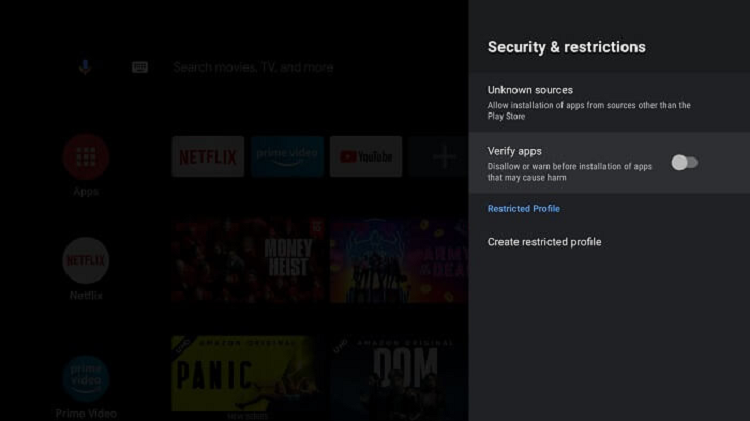 Step 5: Go back to Mi TV Stick Home and click on Apps menu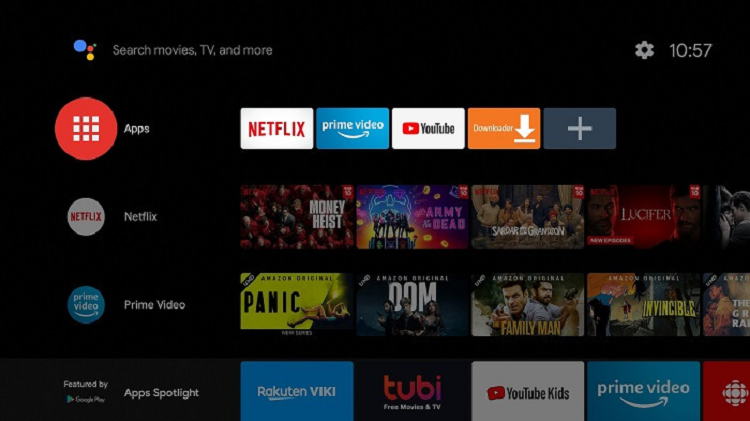 Step 6: Now select Get More Apps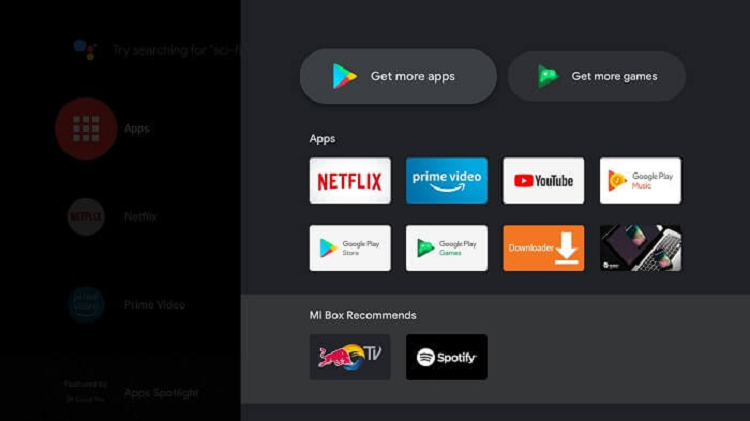 Step 7: Click on the Search menu at the top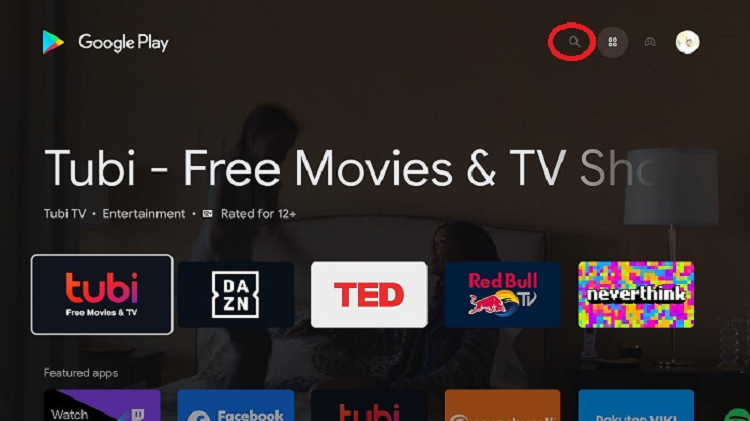 Step 8: Type Downloader and select the app from the list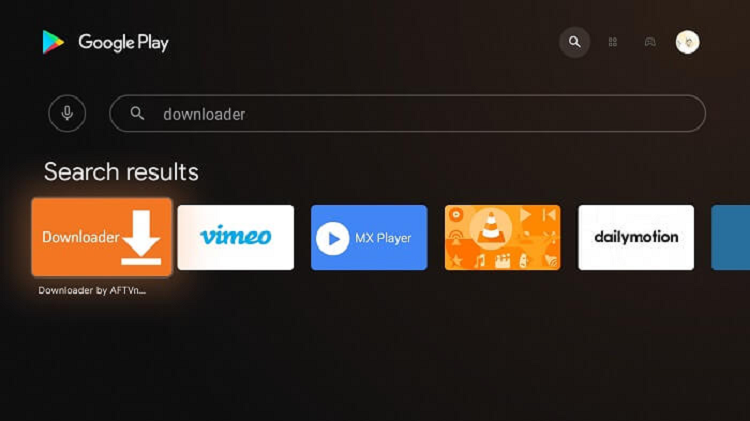 Step 9: Press Install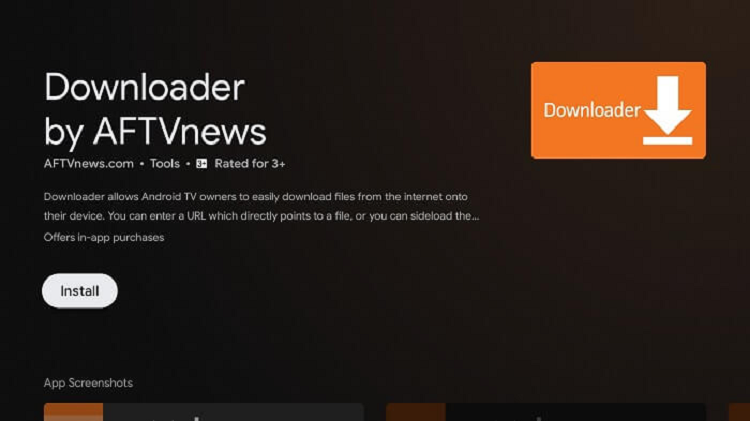 Step 10: Wait for the app to install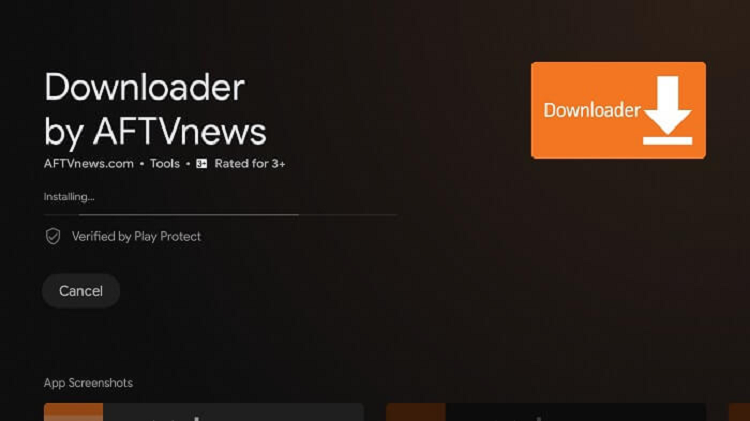 Step 11: Click Open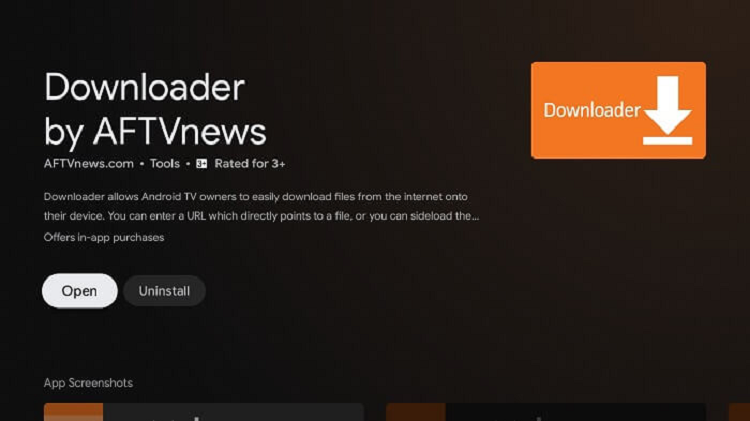 Step 12: Once the Downloader app, click Allow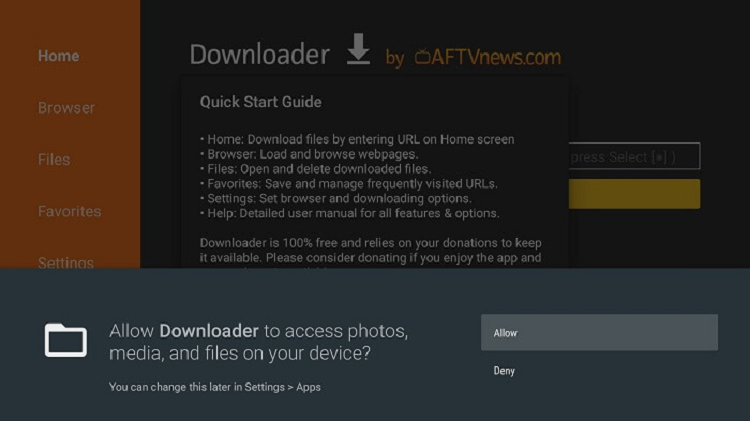 Step 13: Click OK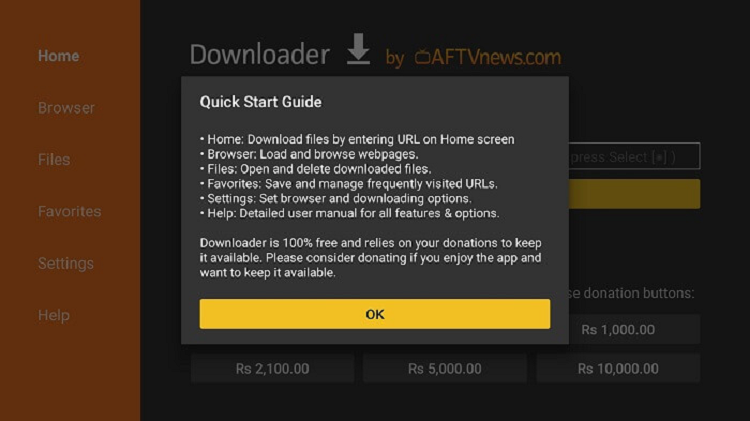 Step 14: Click Settings and Turn ON APK Auto-Install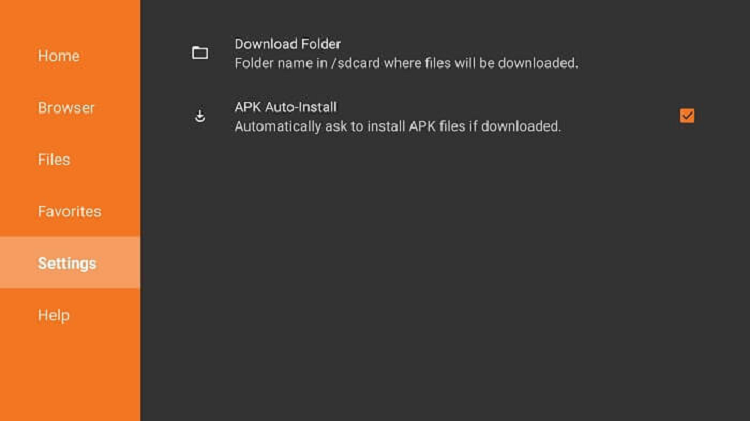 Step 15: Now on the Home Menu and click on the URL bar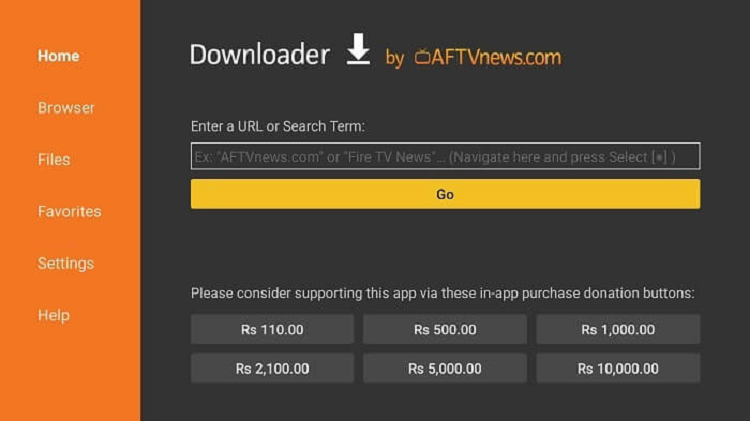 Step 16: Now enter this URL bit.ly/cinemahd-mitv and click Go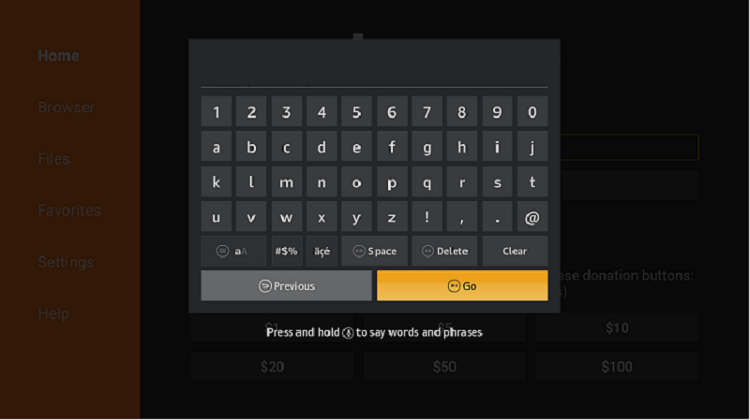 Step 17: Wait for the download to finish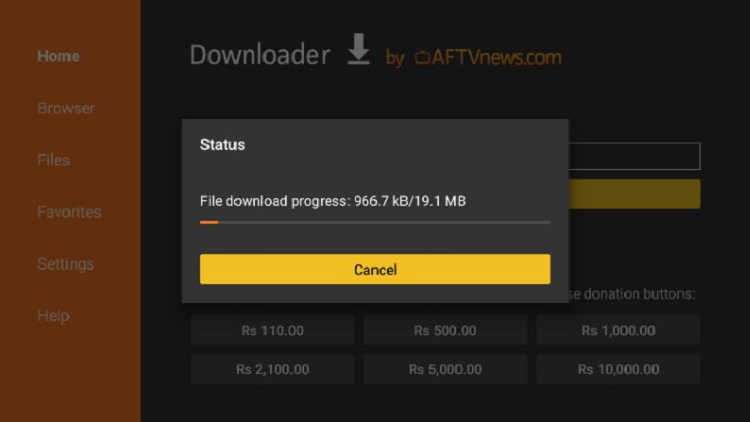 Step 18: When you click Install, this message appears. Click Settings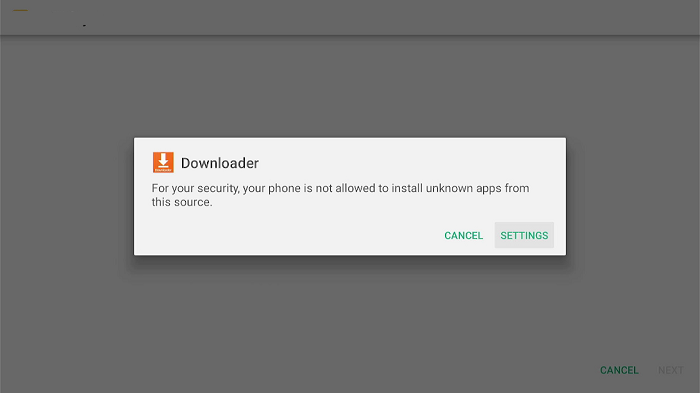 Step 19: The menu will open, click to allow the downloader app to install third-party apks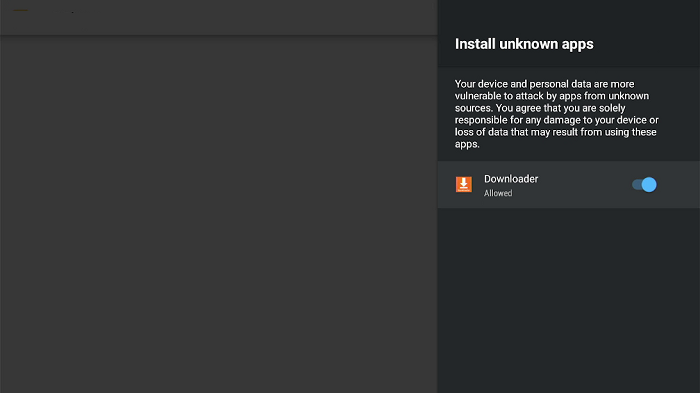 Step 20: Now click Install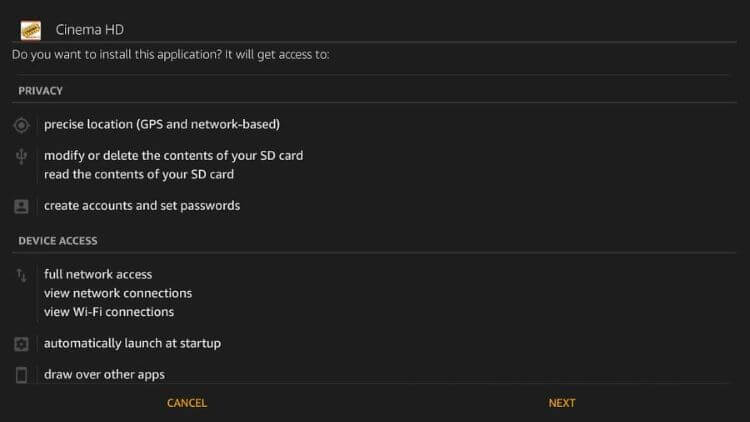 Step 21: Click Install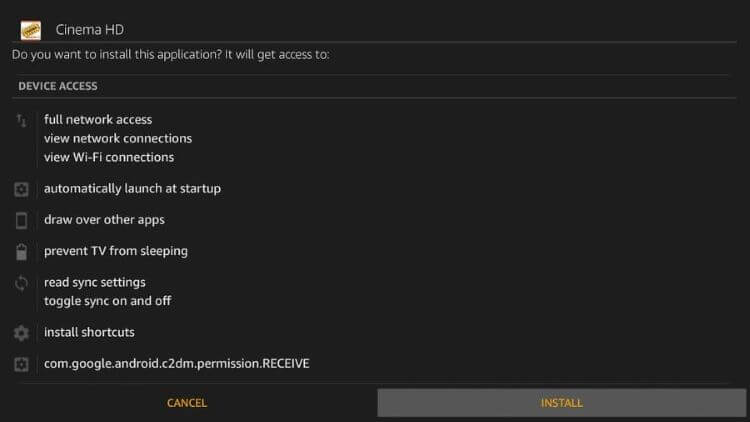 Step 22: Wait for a while, for the APK file to install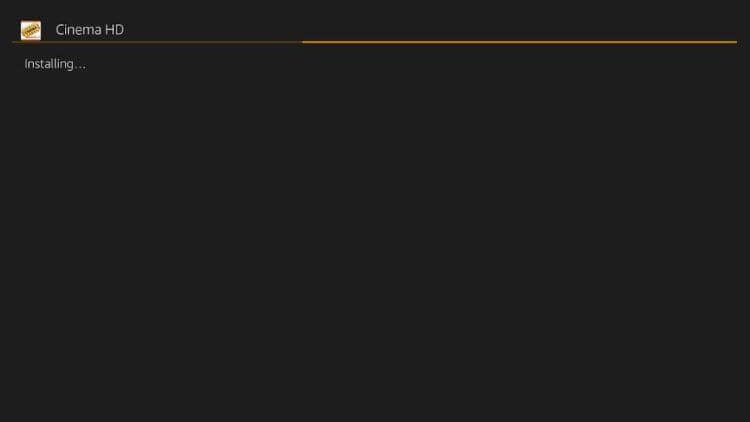 Step 23: Click Open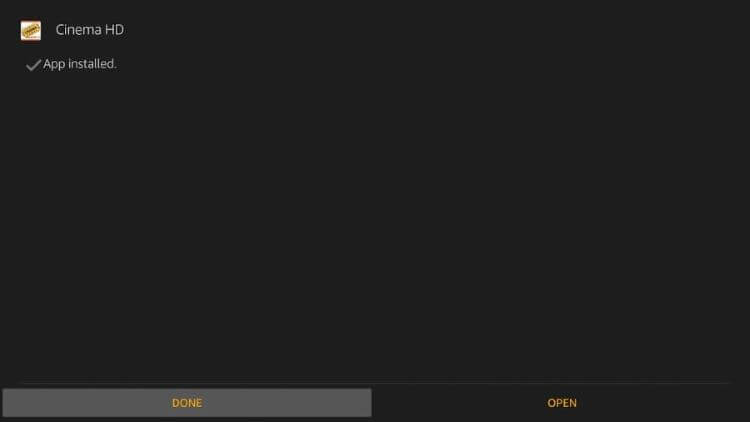 Step 24: Go to the ExpressVPN app and connect it to any server as we are not sure about its licensing agreement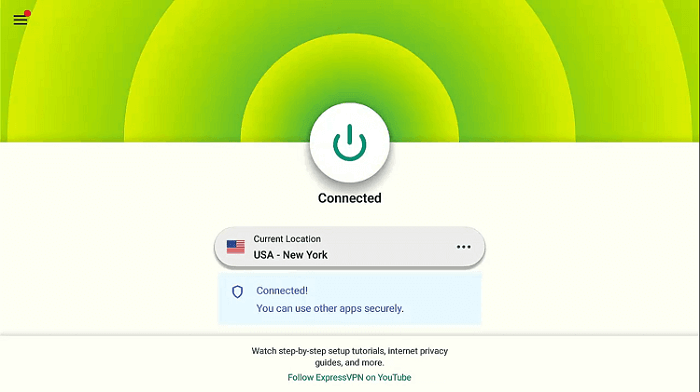 Step 25: Once you open the app, click Allow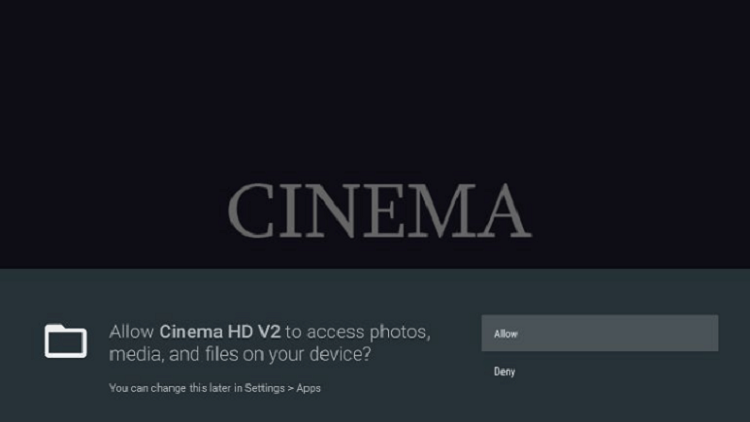 Step 26: Select Install again if the pop-up message appears for New version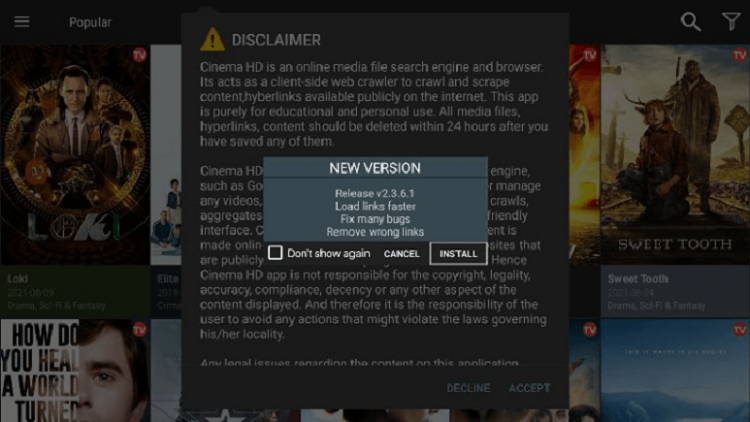 Step 27: If it prompts a message, then click Settings and Turn ON the Cinema HD option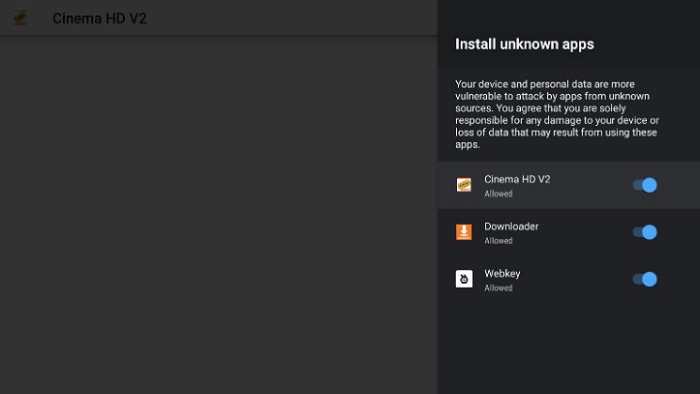 Step 28: Click Accept and then click OK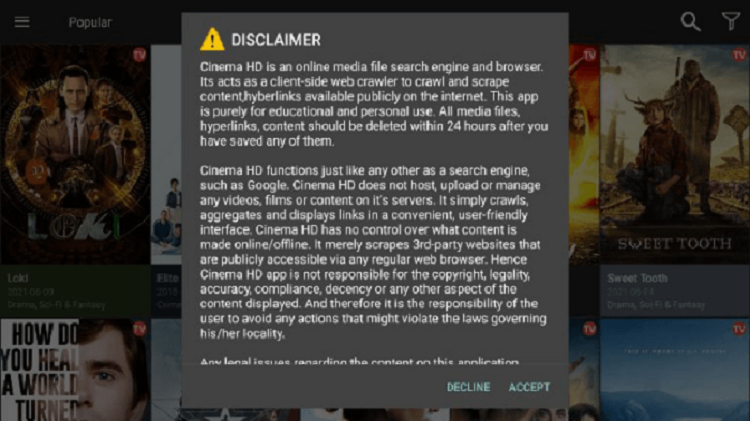 Step 29: This is the Interface of Cinema HD, choose any movie to wish to watch.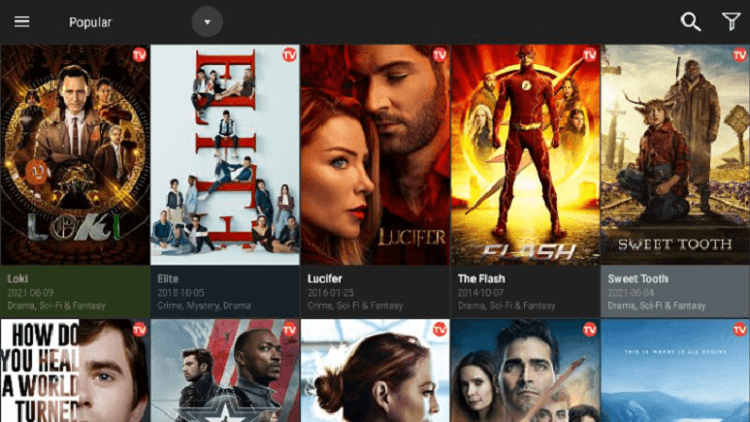 Note: A pop-up will appear when Cinema HD needs to be updated. Click on update and agree with the terms and conditions to proceed.
Other Free Movie Apps on MI TV Stick
If you don't like these ways these methods do not work on your device due to some reason, we have listed some other apps which also allow watching free movies.
1. Kodi
Kodi is a well-known video streaming app. With the help of Kodi builds and add-ons, it allows you to stream unlimited content. Kodi is an open-source media platform that is undoubtedly one of the most used video streaming and works so well on MI TV Stick.
Kodi provides all your favorite TV shows and latest movies, everything is available on Kodi. So it is the best alternative method to stream for free on MI TV Stick.
Read more: How to Install Kodi on MI TV Stick
2. CyberFlix TV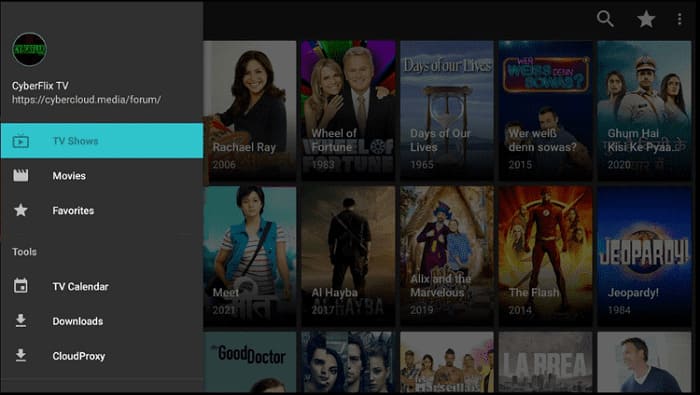 CyberFlix TV is the clone of the famous Terrarium app and CyberFlix TV work the same as Terrarium. Terrarium no longer exists, but you don't have to be worried about missing out on the latest content.
It has loads of on-demand and free content in high quality you can stream anytime on your MI TV Stick.
Read more: How to Install CyberFlix TV on MI TV Stick
3. BeeTV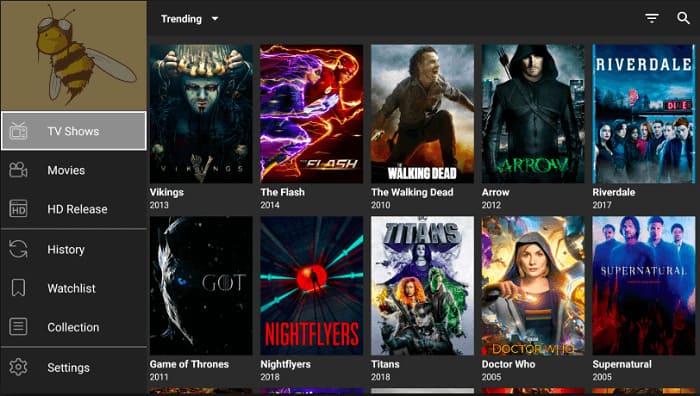 Another on the list is BeeTV. It is relatively a new app and has bundles of content available on the go. You can stream unlimited content with BeeTV without getting short on content.
It has a simple and user-friendly interface and is lightweight too. You should give it a try.
Read more: How to Install BeeTV on MI TV Stick
FAQs – Free movies on Mi TV Stick
Is it legal to watch Free Movies on Mi TV Stick?
These apps provide the latest content and are completely safe to use, but for their copyright agreement, we are not sure. So to avoid legal problems ExpressVPN is your safeguard from these legal issues.
Are these apps ad-supported?
Yes, some of the apps have advertisements during the streaming as they are free services and provide the latest content so they generate their revenue from these ads.
Conclusion
There could be many ways to watch free movies on Mi TV Stick, but we have discussed two methods. The first method is by using the web browser and the other method is by using free movie apps.
Since both of these methods are free, you should use a VPN before streaming anything. Among the many VPNs out there, we recommend using ExpressVPN for safe and secure streaming.