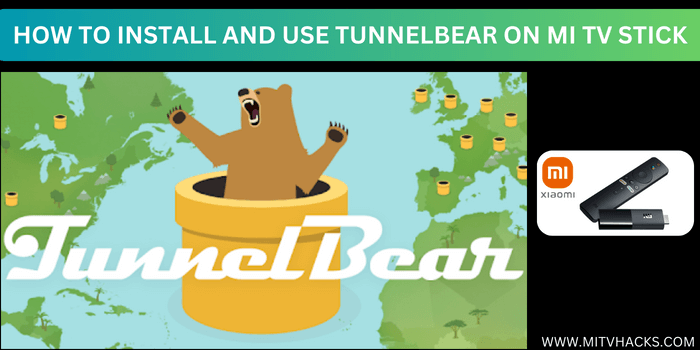 This is the step-by-step guide on how to install and Set Up TunnelBear VPN on Mi TV Stick and Mi TV Box.
TunnelBear is a high-speed VPN service that provides lightning-fast connections and offers default AES 256-bit encryption.
With over 3000 servers in 48+ countries around the globe, TunnelBear is a popular and affordable VPN with many useful features, including a free plan with a 2GB data limit, unlimited device connectivity, and subscription plans that start at $4.16/month or $49.99/year (58% off).
TunnelBear VPN is an excellent app for streaming content from anywhere in the world. It is compatible with multiple devices, including iPhone, Android phones, macOS, Linux, and Windows.
You can stream on up to 5 devices using one subscription. This blog will explain how to install TunnelBear VPN on Mi TV Stick.
Features of TunnelBear VPN for Mi TV Stick Users
TunnelBear VPN has a variety of features that are useful for gaining a safe and secure connection, these are:
AES 256-bit encryption, 

3,000+ servers in 48 countries, 

VigilantBear Mode

lightning-fast speed

unlimited device connectivity

a no-logging policy

Always On (Auto connectivity)

A plan with up to 2GB of data and a low-cost subscription plan

The Closest Tunnel feature allows users to choose the best tunnel available near them

Vigilant Mode blocks all traffic if your internet connection gets disconnected until it is safely reconnected

TunnelBear VPN is user-friendly and has more than 3000 servers in 23 countries

Its free version offers a 500 MB to 1.5 GB data limit per month

with a single subscription, you can use the VPN on up to 5 devices simultaneously

TunnelBear VPN helps you bypass local censorship by changing your device's location.
Hence proved that TunnelBear VPN is an affordable VPN service with various helpful features. Below are some of these unique features described in detail:
Vigilant Bear (Kill-Switch)
TunnelBear VPN's most important feature is its "Vigilant Bear" or "Kill Switch". This feature shuts off your internet connection if your device loses its connection to the VPN server. This helps to prevent data leakage and protects your connection from legal issues.
Unlimited Connection Devices
With TunnelBear VPN, you can connect many devices to the VPN using just one subscription. These devices can include your Fire TV, Android TV, laptop, Android phone, iPhone, computer, and tablet.
GhostBear
Sometimes, websites don't allow VPN connections, which can be frustrating. However, TunnelBear VPN's "GhostBear" feature can help in such cases. This feature masks the VPN connection, making it undetectable by the website.
Ironclad Encryption
TunnelBear VPN uses AES 256-bit encryption, which is enabled by default. This means that all data transmitted to and from your device is encrypted.
Number of servers
TunnelBear VPN operates over 3000 VPN servers in 48 countries worldwide. These servers cover North America, South America, Europe, Asia, and Australia.
Closest Tunnel
If you're unsure about which server to connect to, TunnelBear VPN's "Closest Tunnel" feature will help. With one click, it finds the fastest and safest server for you. Our tests found that this feature usually connected us to the closest and fastest server.
No Logging
TunnelBear VPN has a strict no-logging policy, despite Canada's membership in the "Five Eyes". Even if a court order is issued, the company won't provide user information. This makes your user activity and identity secure.
Install TunnelBear VPN on Mi TV Stick using Downloader App
The TunnelBear VPN app is not available on the Google Play Store so you have to sideload it using the Downloader App.
Follow the steps below:
Step 1: Open Mi Tv Home Page and move to its Settings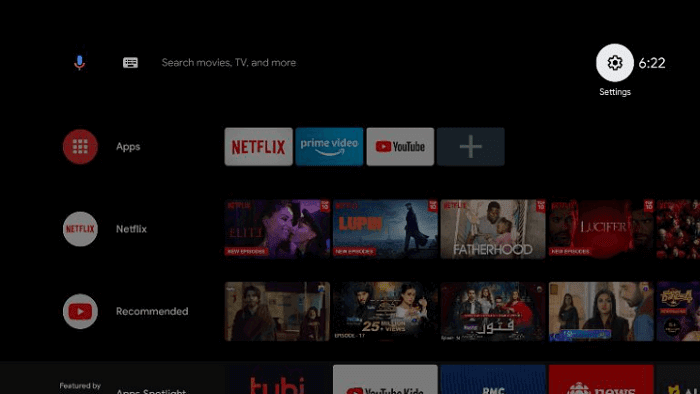 Step 2: Choose the Device Preference option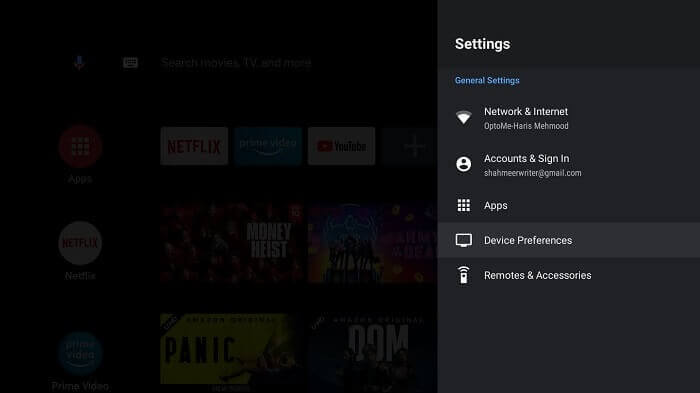 Step 3: Now click on the Security and Restrictions icon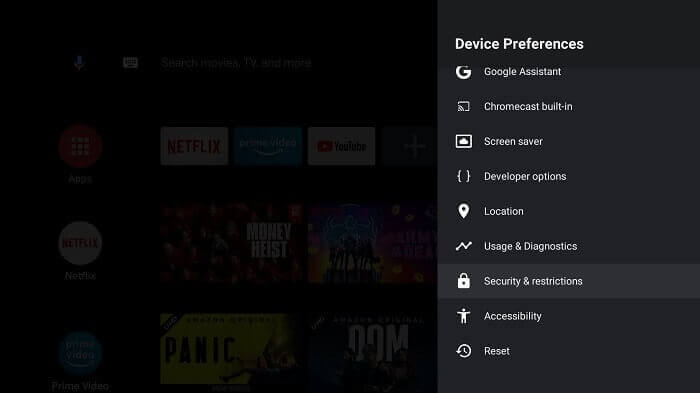 Step 4: After this, you have to turn off the Verify Apps option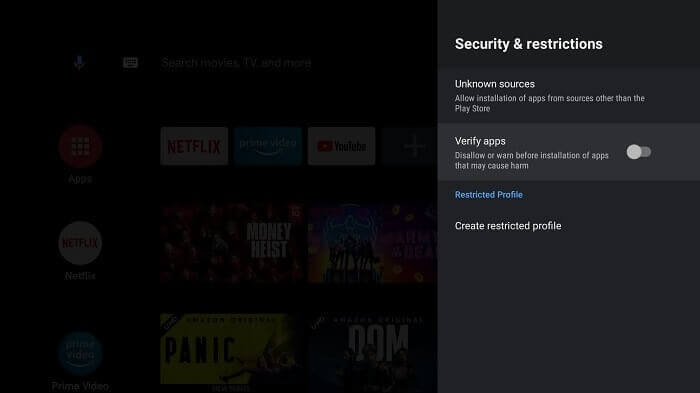 Step 5: Go back to the Mi TV Home, now select Apps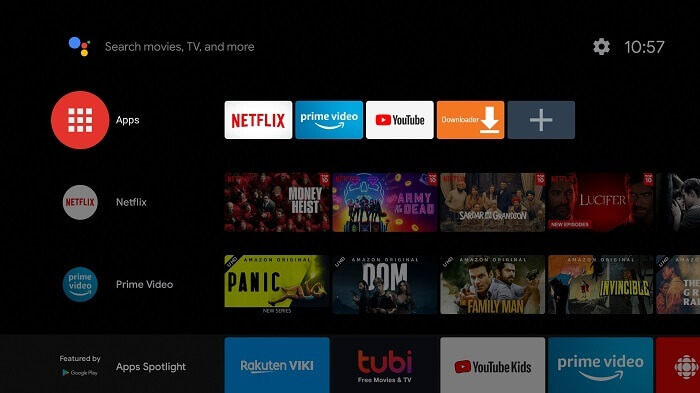 Step 6: Choose the Get More Apps icon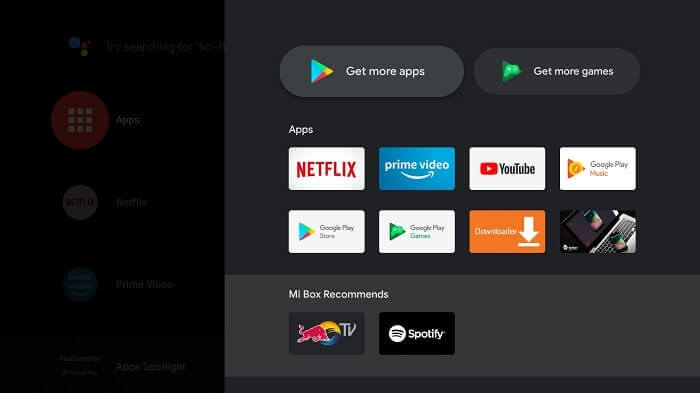 Step 7: Now click on the Search option above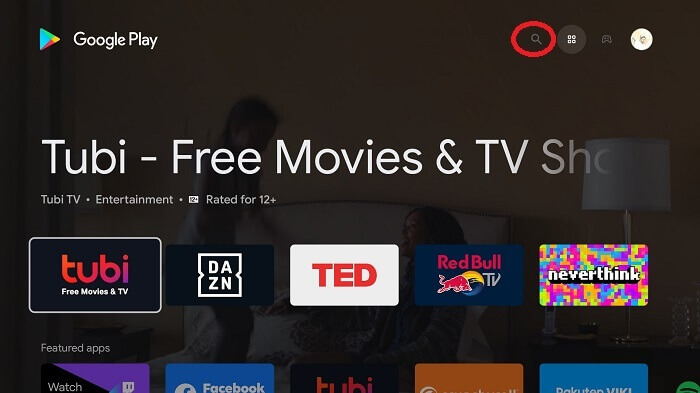 Step 8: Enter Downloader in the search bar and then select Downloader from the given list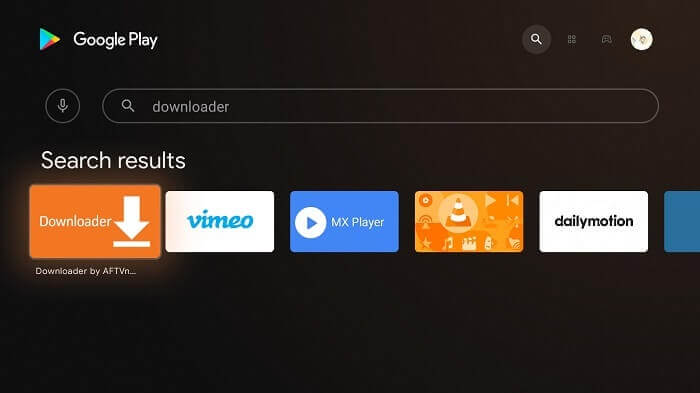 Step 9: Now hit Install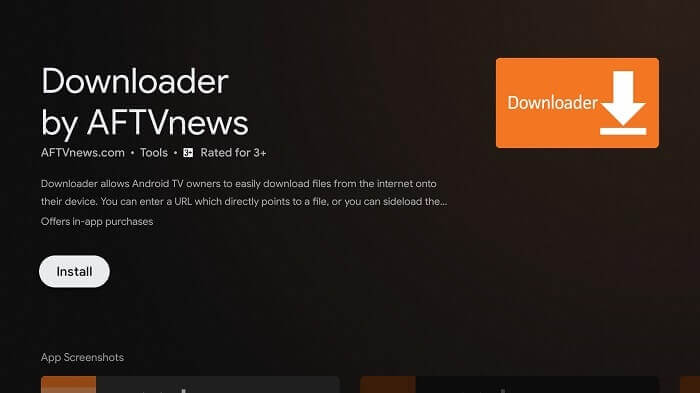 Step 10: Let the app install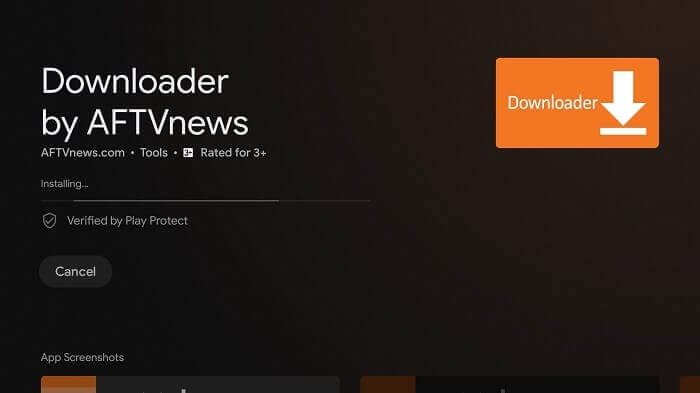 Step 11: Press Open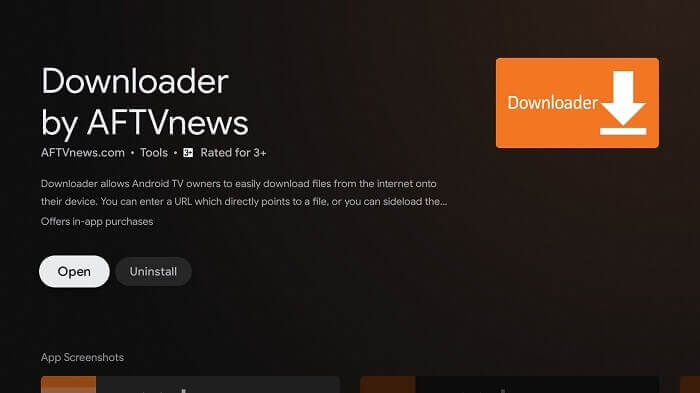 Step 12: Click Allow once the app is completely installed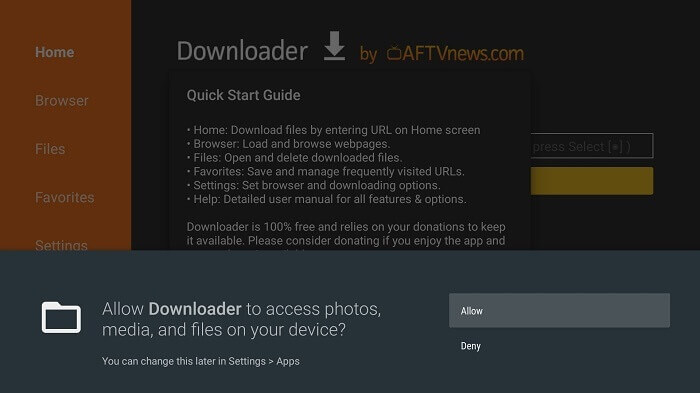 Step 13: Select OK now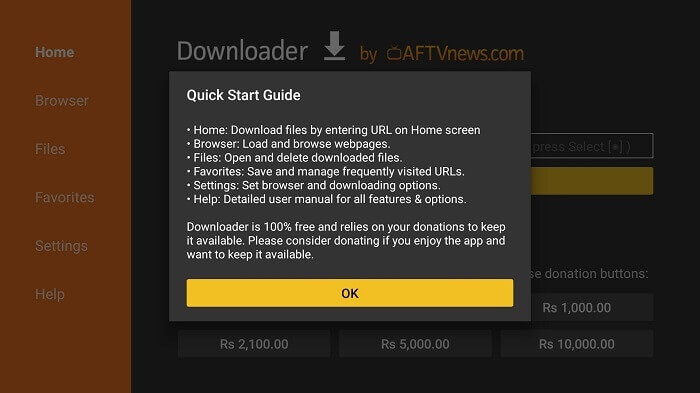 Step 14: Open the Settings of the Downloader app, and turn on APK auto-install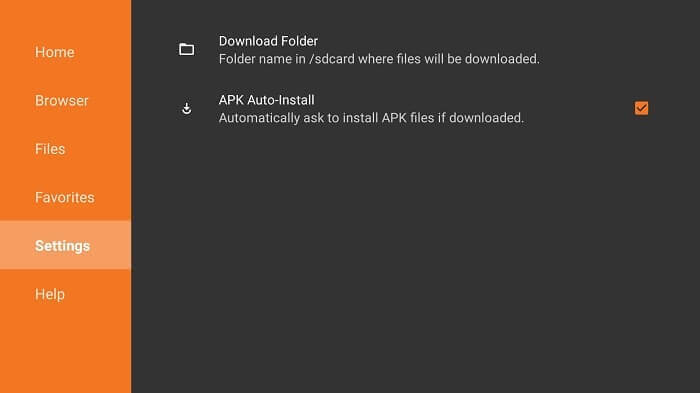 Step 15: Open the home menu of the downloader app and move to the search bar. Now type the URL bit.ly/tunnelbear98 and click Go.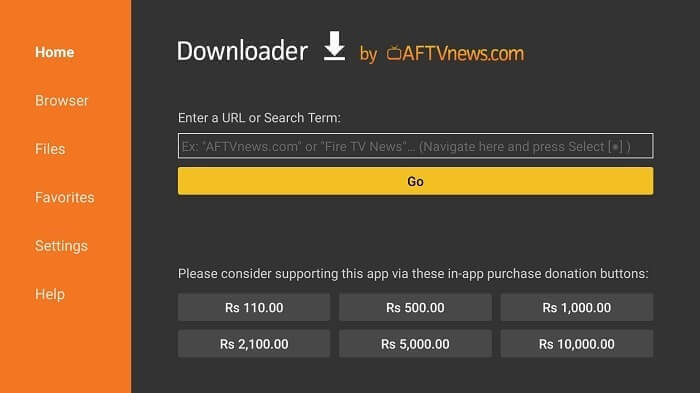 Step 16: Scroll down and click Download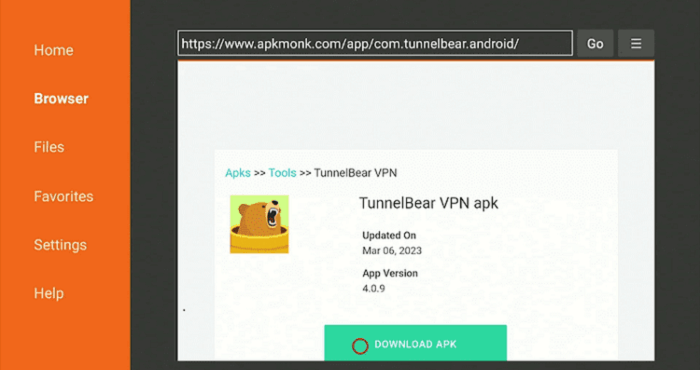 Step 17: Apk file will download now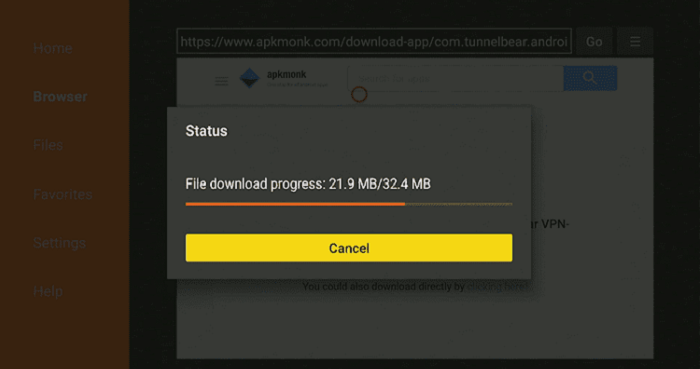 Step 18: When you click Install, this message appears. Click Settings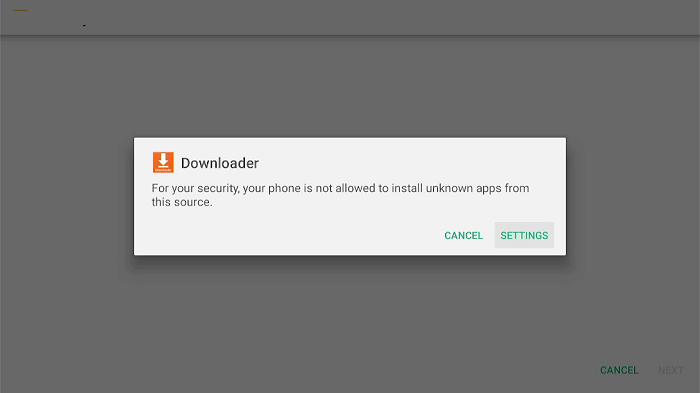 Step 19: The menu will open, click to allow the downloader app to install third-party apks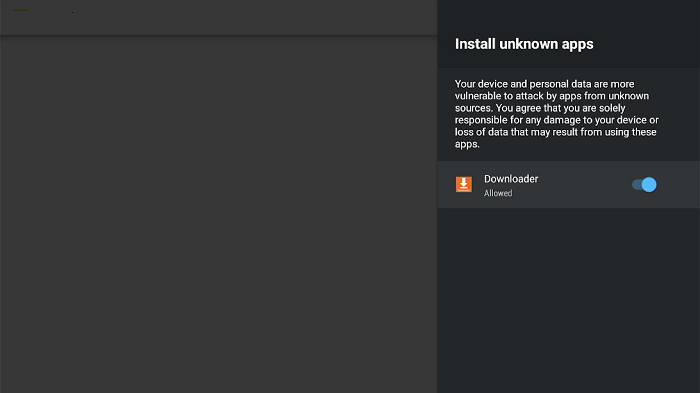 Step 20: Now click Install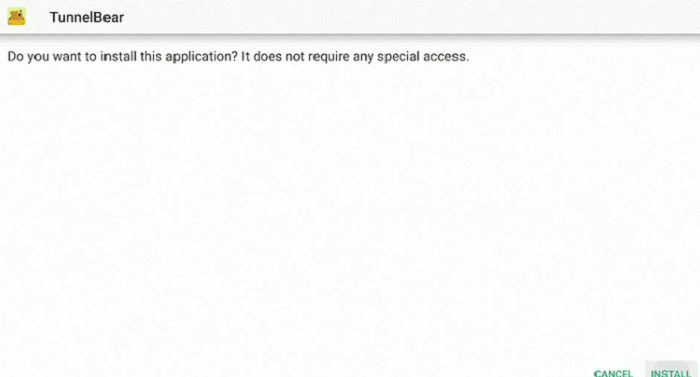 Step 21: The TunnelBear VPN will now install, wait for some time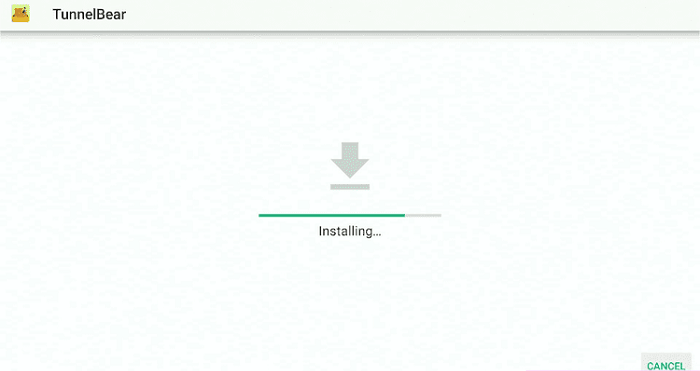 Step 22: After the installation completes click Done or Open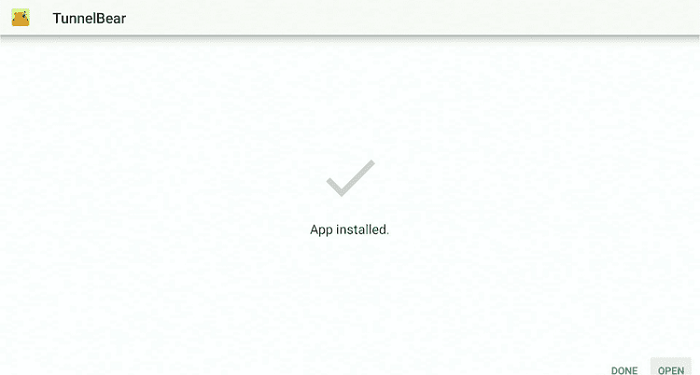 How to Set Up TunnelBear VPN on Mi TV Stick
After installation completes, now it's time to use the TunnelBear VPN service and get your connection secure completely.
Follow the steps below:
Step 1: Launch the TunnelBear VPN app on Mi TV Stick.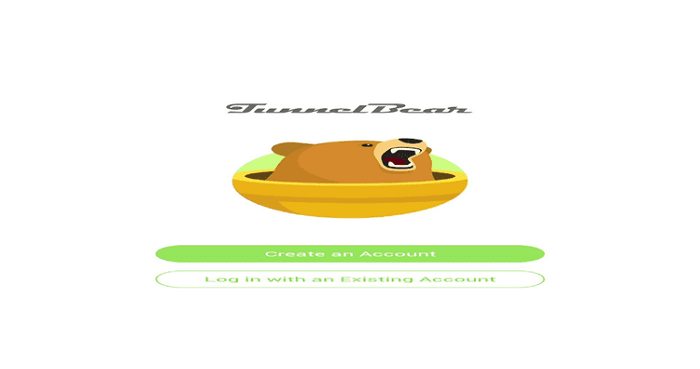 Step 2: Sign in with your credentials.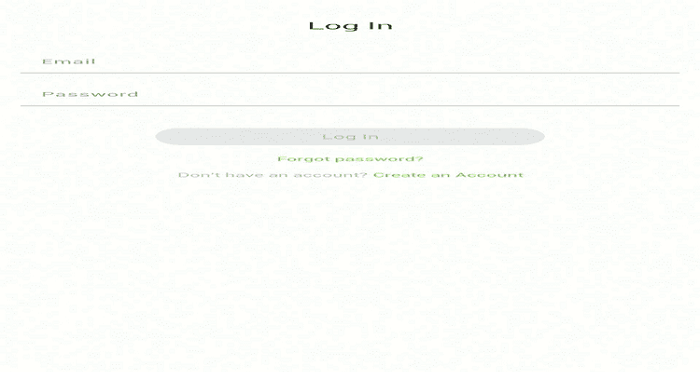 Step 3: If you see such an error, just Turn On this button.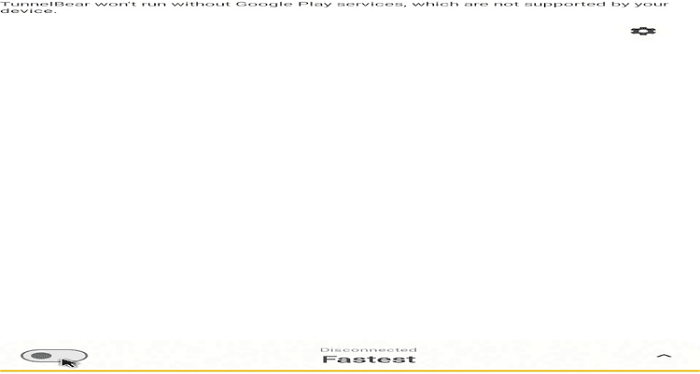 Step 4: Click Continue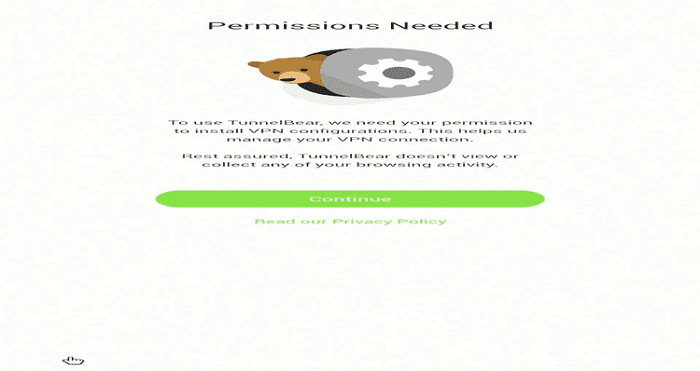 Step 5: If a popup appears, Click OK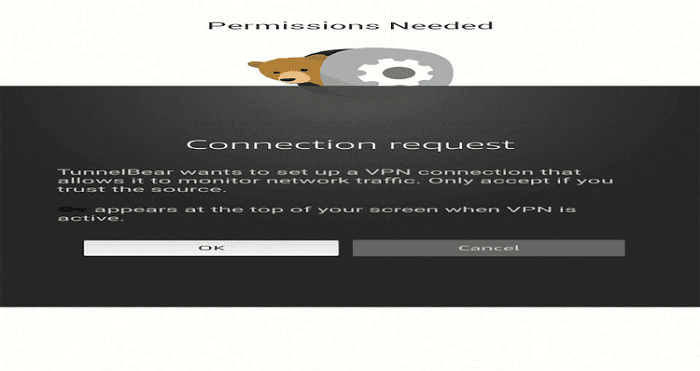 Step 6: Click the Turn TunnelBear On button.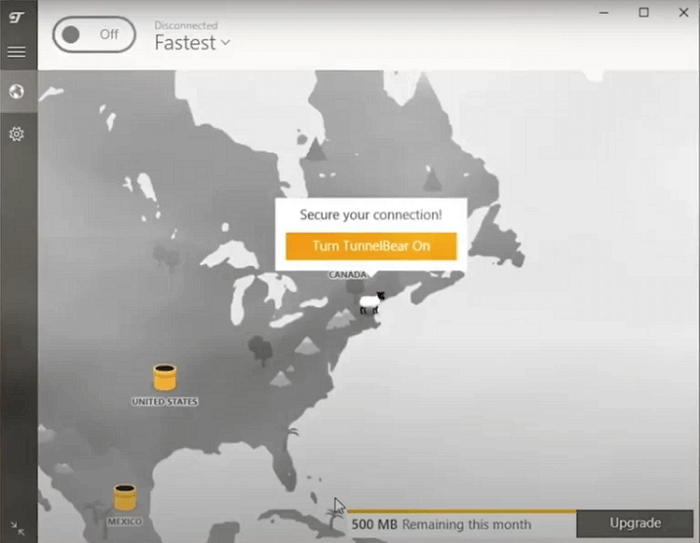 Step 7: That's it. you will be connected to a server location. Now, you can stream or browse content anonymously.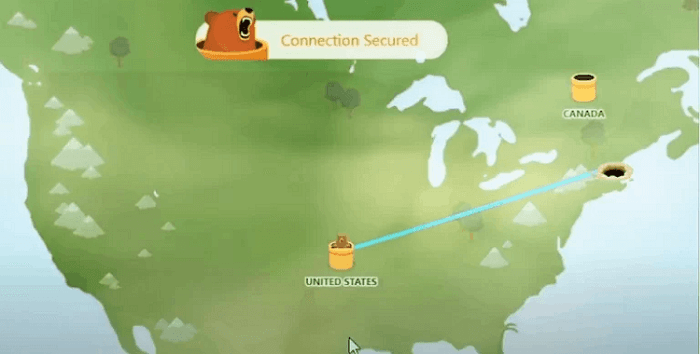 TunnelBear VPN Rating on Google Play Store
The rating of TunnelBear VPN on the Google Play Store is quite good, even though it is a relatively new VPN service. It earns 4.4/5 Stars.

Alternatives of TunnelBear VPN
You can discover some of the finest free VPNs for Mi TV Stick that are comparable to TunnelBear. Mentioned below are some alternative VPNs that you can use:
FAQs – TunnelBear VPN
Can I use TunnelBear on my Mi TV Stick?
Yes, you can use TunnelBear on Mi TV Stick. The method to install and use this VPN has been discussed above.
 Is there a free VPN for Mi TV Stick?
While free VPNs are not secure and not recommended for use with Mi TV Stick, there is a free version of TunnelBear VPN that is completely secure and legally usable on Mi TV Stick.
What is the most budget-friendly VPN for Mi TV Stick?
TunnelBear is among the most budget-friendly VPN alternatives for Fire Stick. It is speedy, dependable, and secure, and has more than 3000 servers in 48 countries across the world that easily bypass geo-restrictions.
Is TunnelBear available on the Amazon App Store?
No, unfortunately, The TunnelBear app is not available on the Amazon App Store, but you can sideload it with a Downloader App.
Take Away
TunnelBear is among the top-notch and reasonably priced VPNs available in the market, which operates perfectly with Mi TV stick gadgets. You may set up TunnelBear VPN on your Mi TV Stick very easily through the Downloader app.
The VPN offers multiple impressive features that come in handy for internet browsing or streaming purposes. Furthermore, the free version of TunnelBear VPN is also available which is legal and reliable.