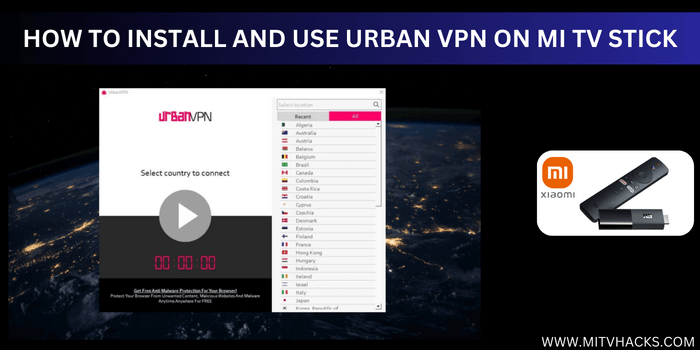 This is the step-by-step guide on how to install and Set Up UrbanVPN on Mi TV Stick and Mi TV Box.
Nowadays, many companies are illegally using our internet usage data, which has made people more concerned about their online privacy.
To safeguard personal data from being monitored, especially when streaming copyrighted content from different countries, using a VPN is the best option.
UrbanVPN is one of the best VPNs for Mi TV Stick, offering protection against legal issues and data spying. 
The product was introduced by Urban Cyber Security in 2018 and is among the few VPN services that provide a Russian server.
One of the most attractive features of UrbanVPN is that it is free of charge for all devices and offers 100% protection, unlimited bandwidth, and blazing-fast speed across its more than 81 server locations.
Additionally, the VPN provides a reliable and safe experience without any data restrictions, basic encryption protocols for faster download speeds, and an obfuscation server for China and UAE.
How to Install and Set Up UrbanVPN on Mi TV Stick
Unfortunately, UrbanVPN is unavailable on Google Play Store, so you have to sideload it with a Downloader App.
Follow the steps below:
Step 1: Open Mi Tv Home Page and move to its Settings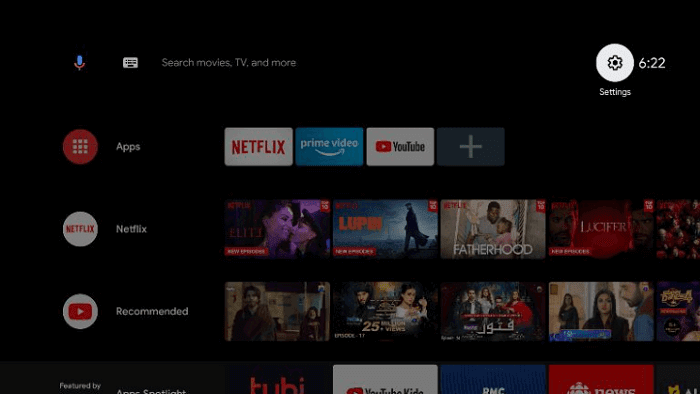 Step 2: Choose the Device Preference option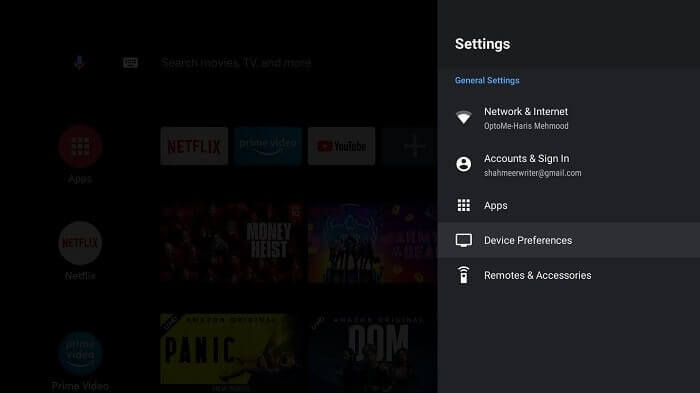 Step 3: Now click on the Security and Restrictions icon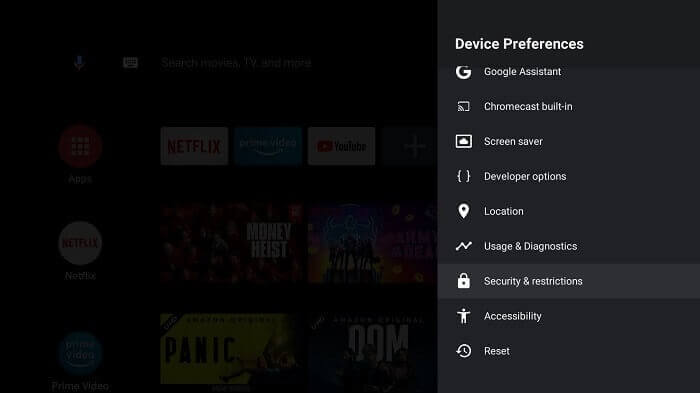 Step 4: After this you have to turn off the Verify Apps option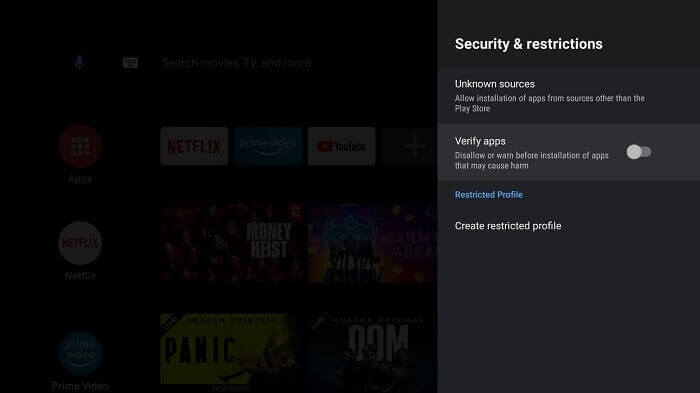 Step 5: Go back to the Mi TV Home, now select Apps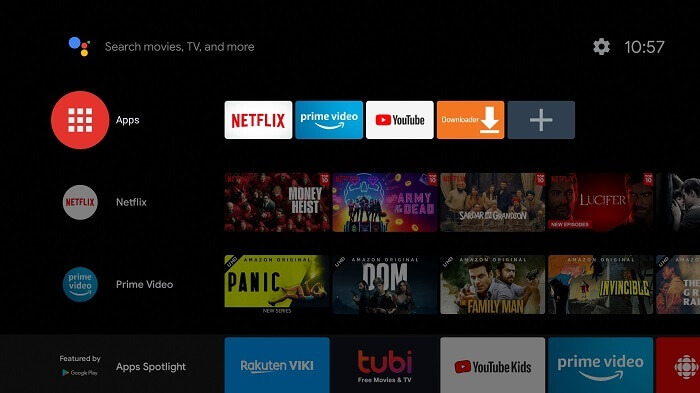 Step 6: Choose the Get More Apps icon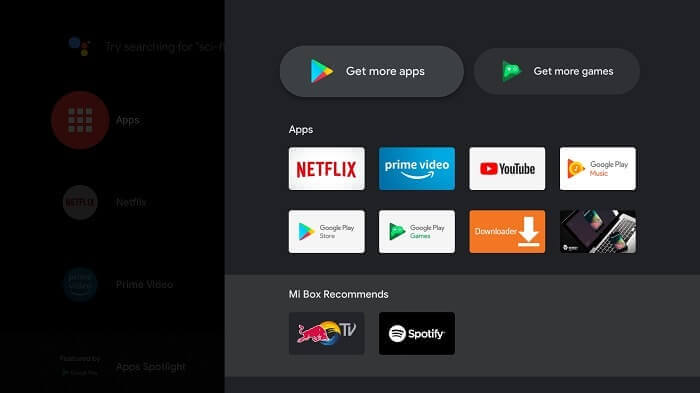 Step 7: Now click on the Search option above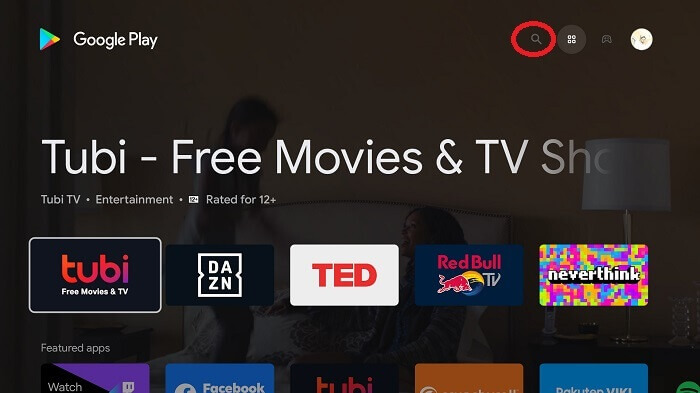 Step 8: Enter Downloader in the search bar and then select Downloader from the list that appears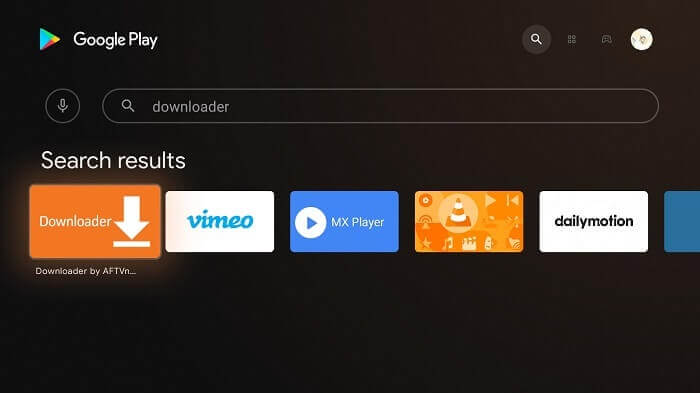 Step 9: Now hit Install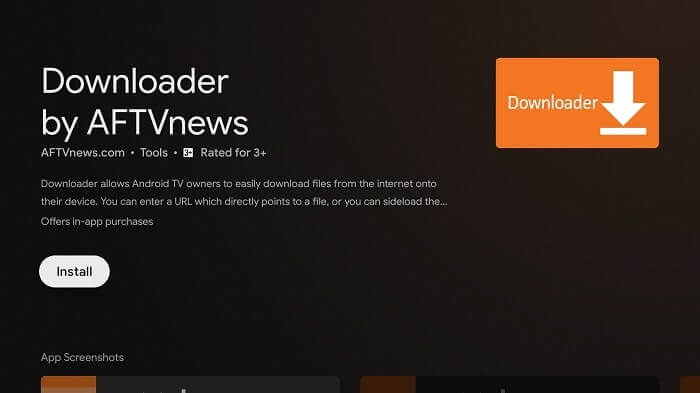 Step 10: Let the app install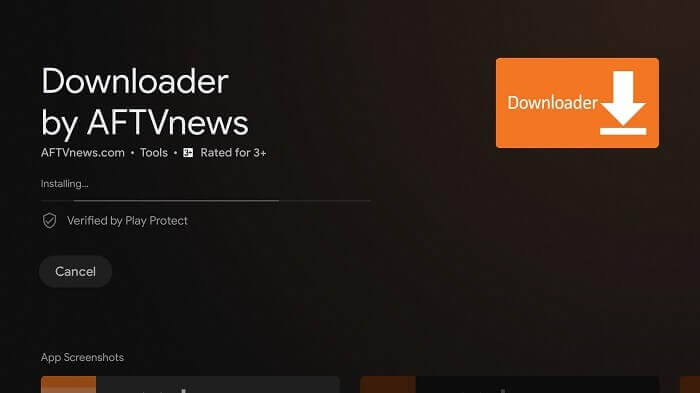 Step 11: Press Open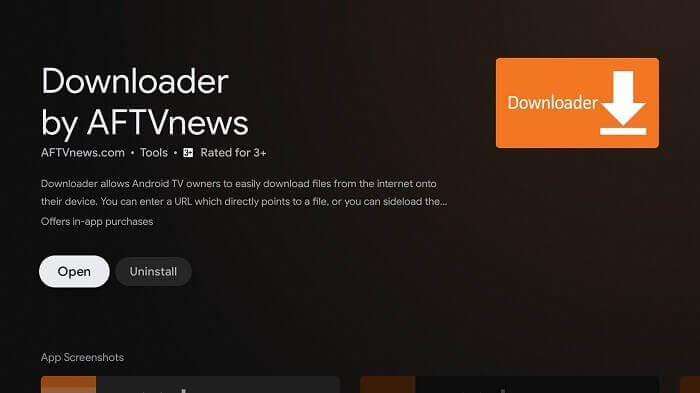 Step 12: Click Allow once the app is completely installed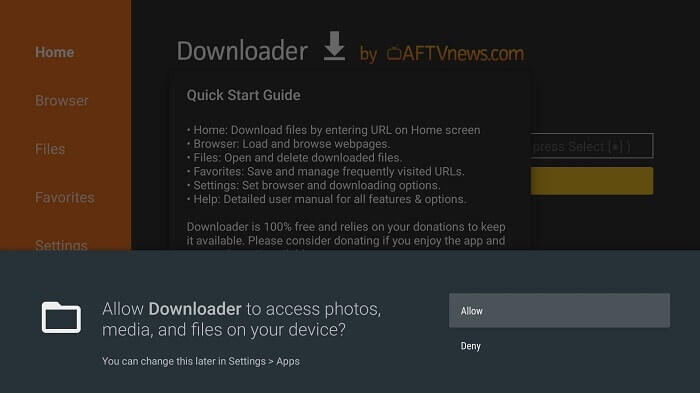 Step 13: Select OK now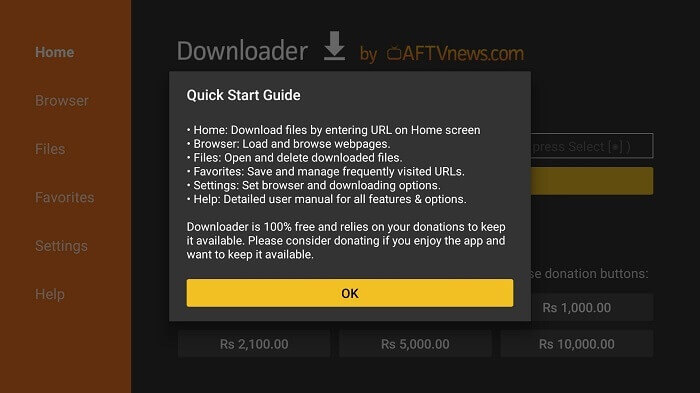 Step 14: Open the Settings of the Downloader app, and turn on APK auto-install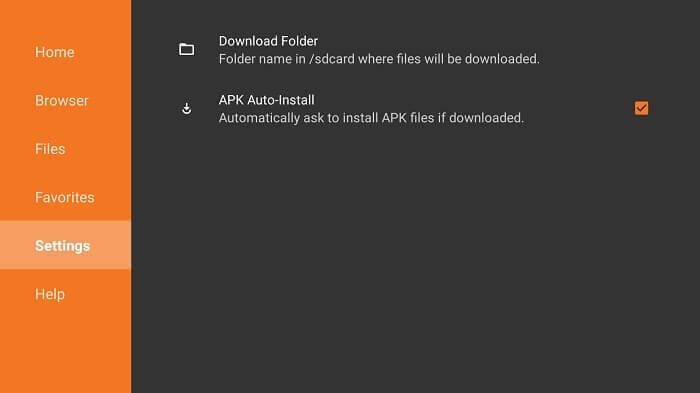 Step 15: Open the home menu of the downloader and move to the search bar. Type the URL bit.ly/urbanvpn077 and click Go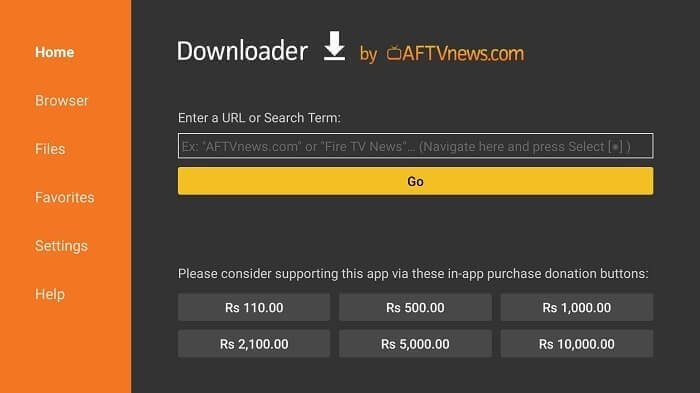 Step 16: Scroll down and click Download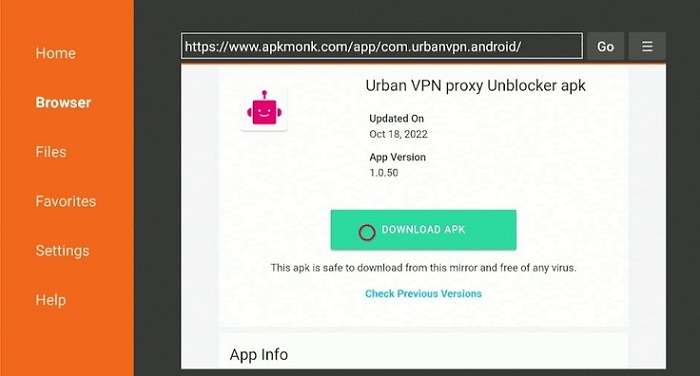 Step 17: The apk file is downloading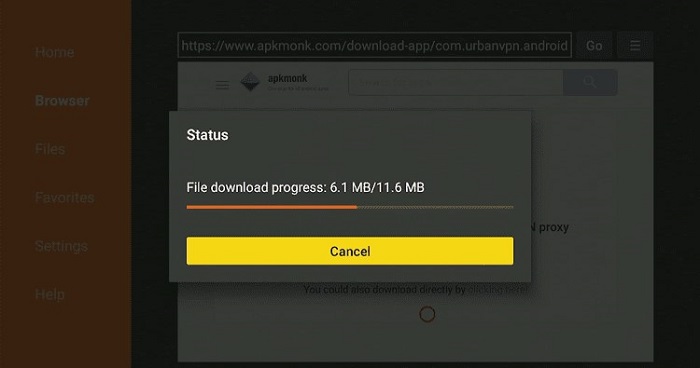 Step 18: When you click Install, this message appears. Click Settings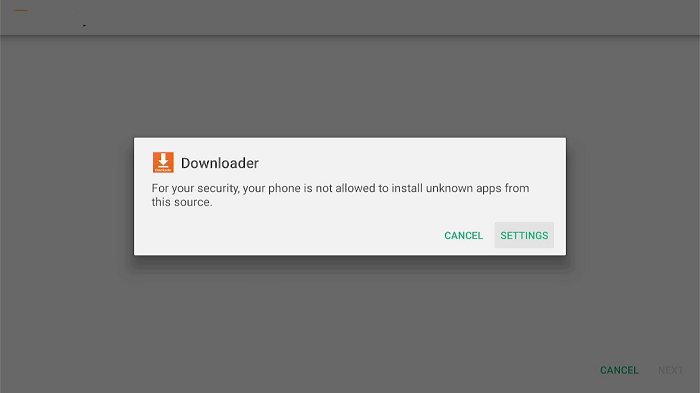 Step 19: The menu will open, click to allow the downloader app to install third-party apks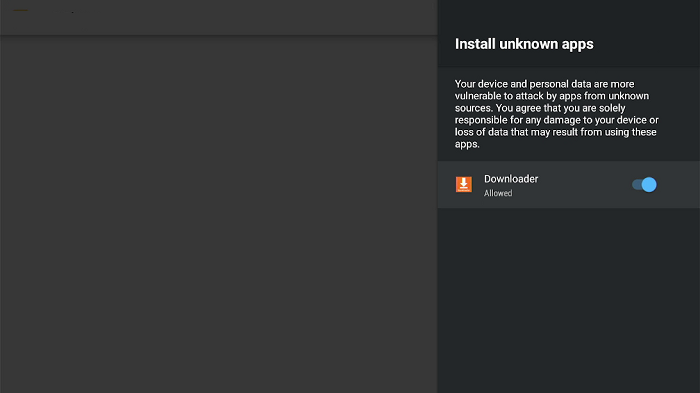 Step 20: Click Install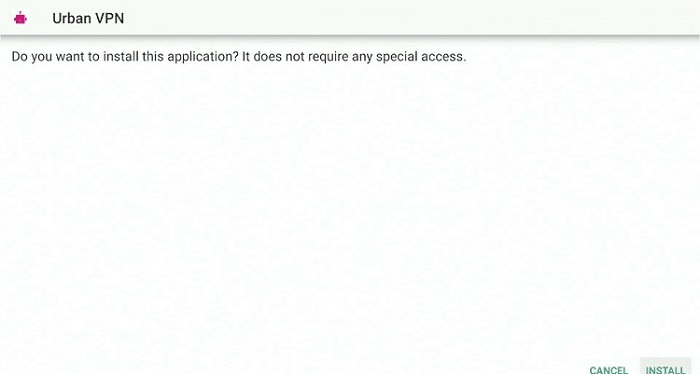 Step 21: UrbanVPN is now being installed so wait for a while.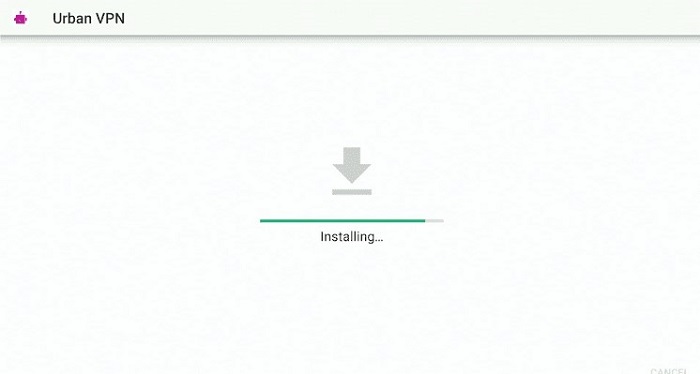 Step 22: Once installation is completed, Click Done or Open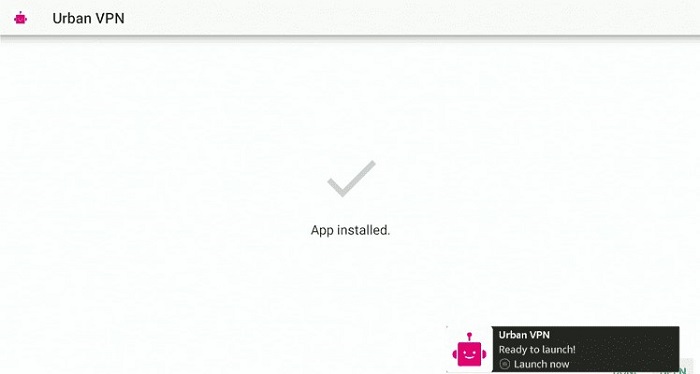 How to Set Up UrbanVPN on Mi TV Stick
After the installation is finished, you should know how to set up UrbanVPN to make use of it.
Follow the steps below:
Step 1: Launch the UrbanVPN app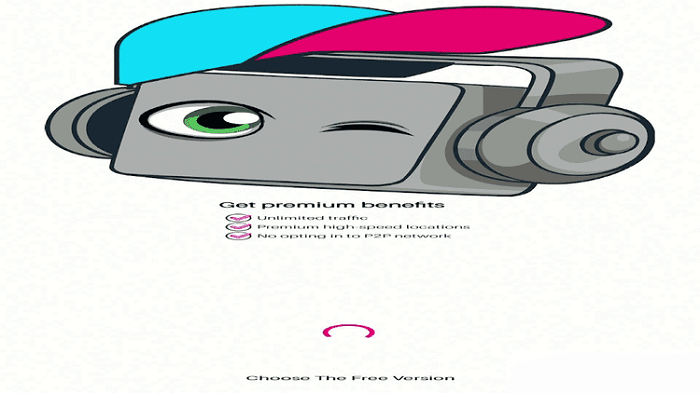 Step 2: TOS will appear, click Accept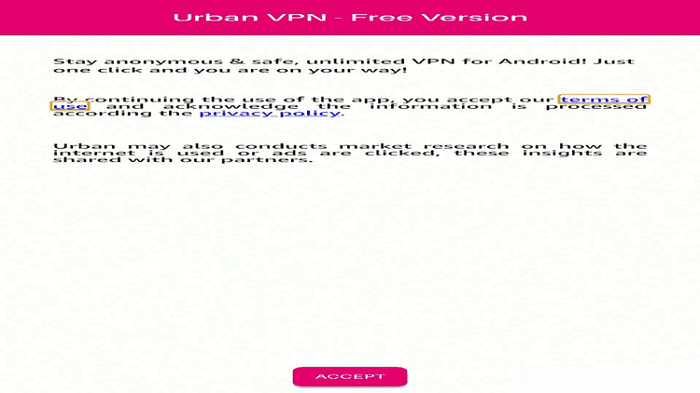 Step 3: Now choose Skip for this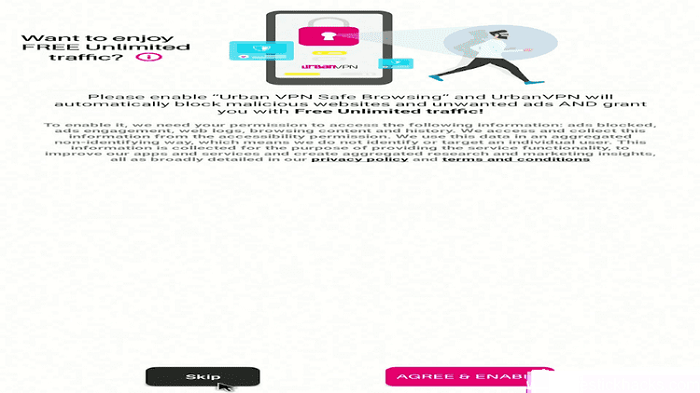 Step 4: UrbanVPN will Launch the Home screen
Step 5: On the Home Screen, click the Play button, now the fastest server from your location will auto-connect.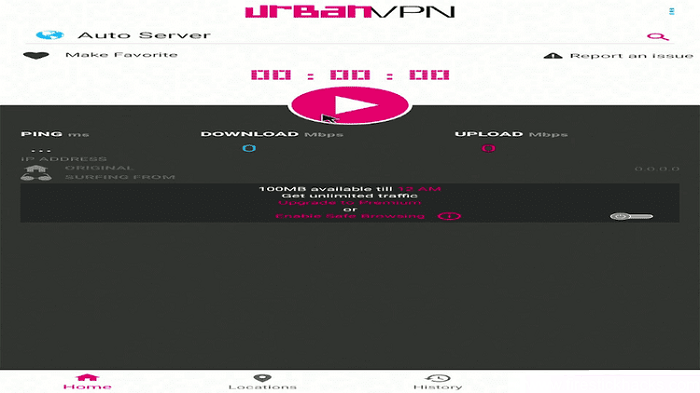 Step 6: A popup message shows up, click OK
Step 7: UrbanVPN will automatically connect to the quickest server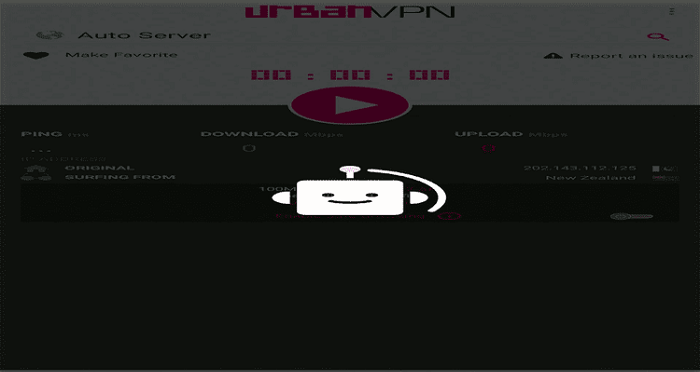 Step 8: After the connection the speed is also visible on the screen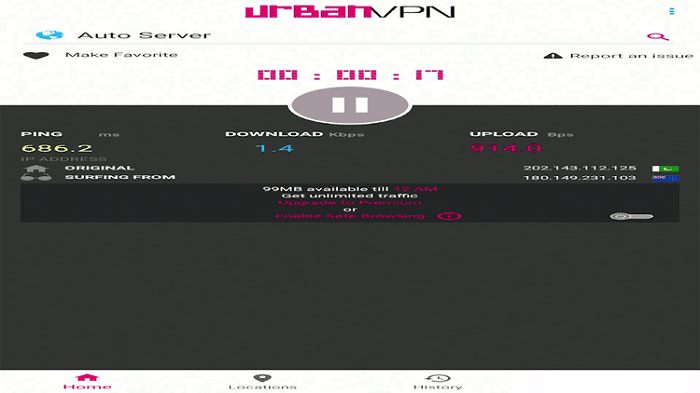 Step 9: The server of your choice can also be selected from the available list.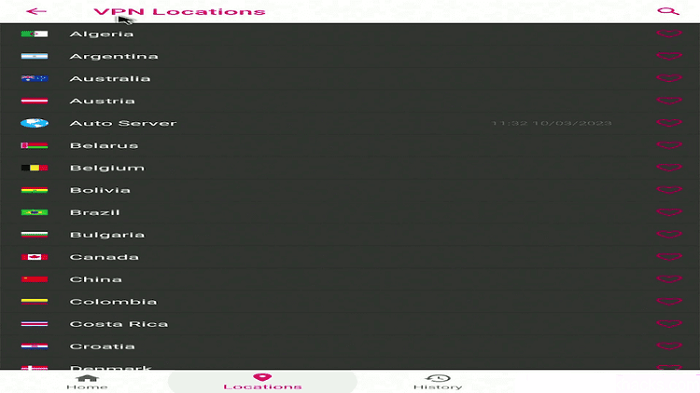 As discussed before, no registration or subscription is needed to use UrbanVPN, it is completely free of all charges.
UrbanVPN Key Features for Mi TV Stick
UrbanVPN is a VPN service that offers exceptional features without any cost. Mentioned below are some of its extraordinary features:
Fast

and

Secure

Servers

UrbanVPN has

servers

in

81

locations around the globe including Russia

21 fast-speed servers

It has a

100 Mbps

connection scale

Urban VPN presents a download speed of

66.76 Mbps

and an upload speed of

548.35 Mbps.

It also offers some

US server connections

that provide impressive speeds up to 200 Mbps, comparable to premium VPNs.
Some other amazing features of Urban VPN are discussed below:
Unlimited Bandwidth and Device Connections
Unlike most VPN services that impose bandwidth limitations, UrbanVPN provides unlimited bandwidth. It also allows an unlimited number of device connections without any restriction.
Unblock Any Website
UrbanVPN enables you to bypass geo-restrictions and access any website, including premium streaming services like Netflix, Hulu, and Disney Plus.
Gaming VPN
UrbanVPN offers separate products tailored for gamers, designed to provide a seamless gaming experience for popular games like PUBG, FreeMi Tv, WarZone, and League of Legends.
Security and Privacy
UrbanVPN is one of the safest VPN services to use, with basic encryption protocols that allow faster download speeds.
It also protects personal information, including identity and data, and offers an obfuscation server for China and UAE. UrbanVPN also features a random password generator and free router IP address VPN.
Alternatives of UrbanVPN
Mi TV Stick is an amazing video streaming option and it allows you to stream from anywhere. Here are some more options other than UrbanVPN.
FAQs – UrbanVPN
Can UrbanVPN be found on the Google Play Store?
No, UrbanVPN is not available on the Google Play Store, but you can download it using the Downloader App.
What is the purpose of using a VPN on the Mi TV Stick?
The Mi TV Stick is a widely used streaming device that offers several streaming services, some of which are legally restricted to certain regions, while others are free but unverified.
The VPN helps overcome all of these issues by providing a secure connection and overcoming geo-restrictions and legal issues.
Is it legal to use UrbanVPN?
Yes, UrbanVPN is totally free and lawful to use, all features are provided without any restrictions or hidden fees.
Is there a limit to the use of UrbanVPN?
No, You can simply connect an unlimited number of devices and stream content from your preferred sites without concern about reaching a data limit.
Is UrbanVPN suitable for gaming?
Yes, UrbanVPN is a reliable VPN for gaming. With access to 81 locations, you can play multiplayer games from any region. You can play games like PUBG or FreeMi Tv with your friends by connecting to any server worldwide as these games require specific country IP addresses.
Final Words
Urban VPN is a reliable VPN app that can be easily installed on your Mi TV Stick. This VPN service allows you to conceal your IP address and ensures that your browsing history is not tracked or recorded.
Additionally, the Urban VPN app is completely free to use, but if you want to access all of its server locations, you can subscribe to its premium version and enjoy a seven-day free trial.
By doing so, you will have access to all of Urban VPN's features for free. If you wish to install the Urban VPN app on your Mi TV Stick, you can follow the above-mentioned method.