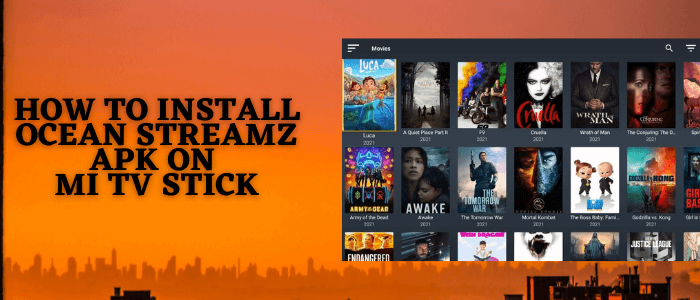 This is a step-by-step guide on how to install Ocean Streamz APK on Mi TV Stick & Mi TV Box.
Ocean Streamz is a new but worth-trying free streaming app that provides the content of premium services like Hulu, HBO Max, Netflix, etc.
You can go through the great library to watch any show, movie, or live TV from different parts of the world. Ocean Streamz is completely free and with an extensive catalog.
Since Ocean Streamz is a free app and we are not sure about the licensing agreement of provided content. Therefore, it is strictly advised to use a VPN on your MI TV Stick for safe and secure streaming.
Our Recommended VPN – ExpressVPN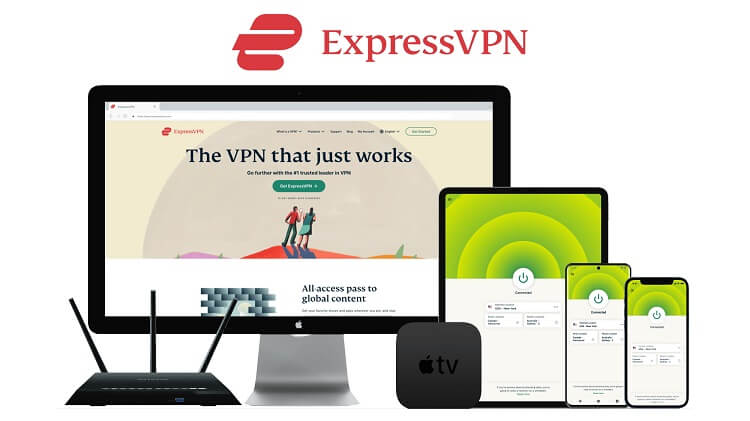 Warning: ExpressVPN is our main choice when it comes to unblocking geo-restricted content OR Streaming free content that is available on third-party APKs. It ensures that your online activities remain concealed from the Government and ISPs.
ExpressVPN offers 3 extra months for free along with a 30-day money-back guarantee. The VPN can work on five simultaneous devices with a single account.  
LEGAL COPYRIGHT DISCLAIMER: At MI TV HACKS, we do not confirm the legality or official licensing of the media content streamed by apps, websites, or services. We want to make it clear that we are not the owners, operators, or resellers of any streaming sites, apps, or services. Additionally, MI TV HACKS is not involved in the administration or hosting of any such platforms.
How to Install Ocean Streamz APK on MI TV Stick
Ocean Streamz is not available in the Play Store so we have to sideload it with the help of the downloader app. Sideloading may sound technical to you but it is not.
Before streaming anything with Ocean Streamz, make sure to install and use ExpressVPN on Mi TV Stick on your device to hide your online activity from ISP.
Follow these steps to install Ocean Streamz on Mi TV Stick:
Step 1: Go to the Settings option on your MI TV Home screen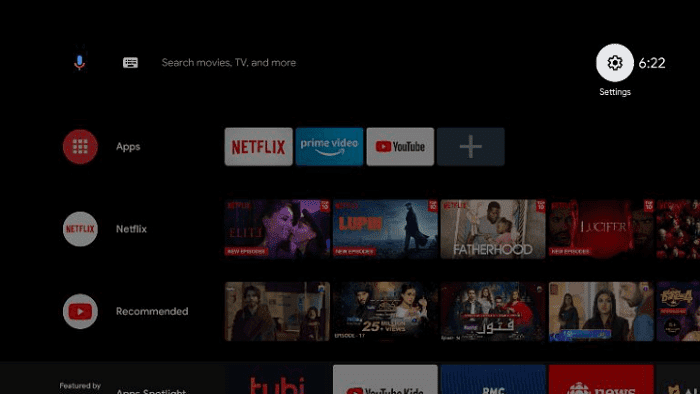 Step 2: From the settings select Device Preferences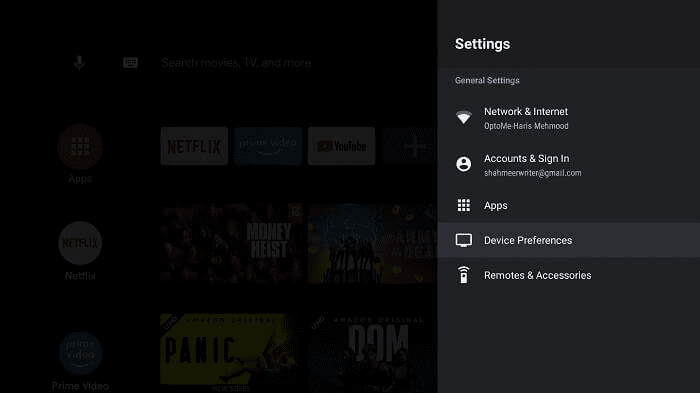 Step 3: Now go to Security &  Restrictions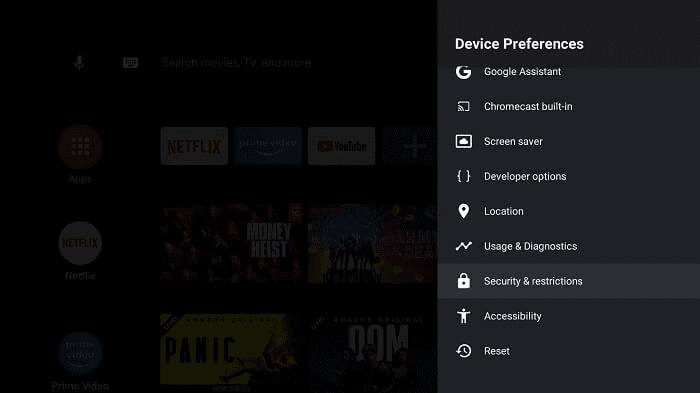 Step 4: Now turn off the Verify Apps option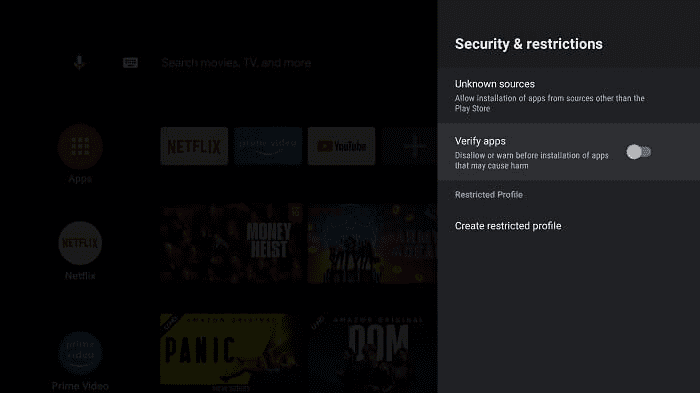 Step 5: You will have to go back to your MI TV Home screen but this time select the Apps option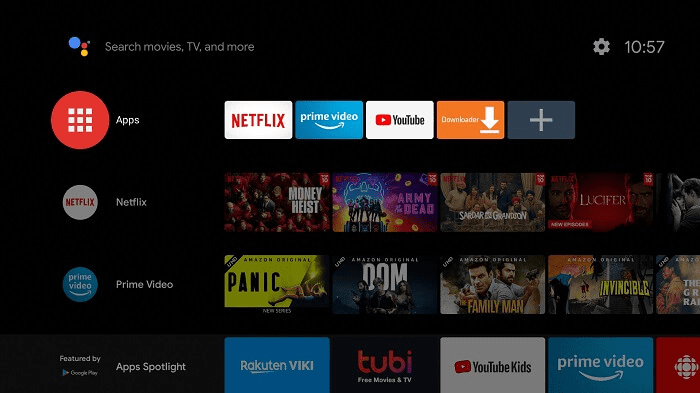 Step 6: From apps click on Get more apps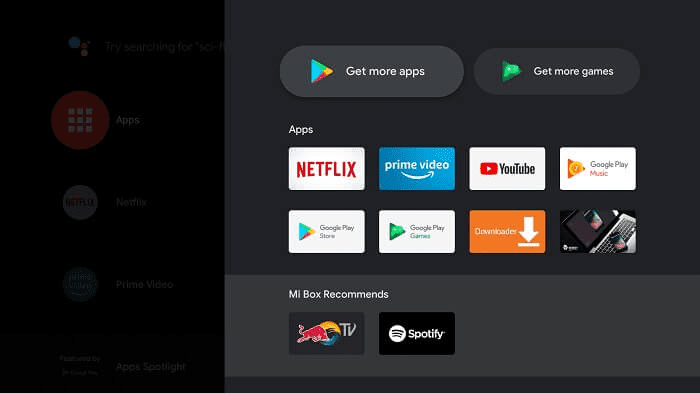 Step 7: At the top bar there is a Search icon so click on it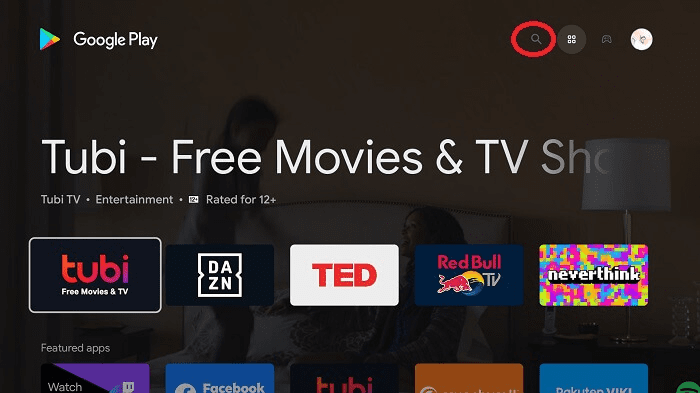 Step 8: Type downloader and search, you will be given the options below, select the downloader app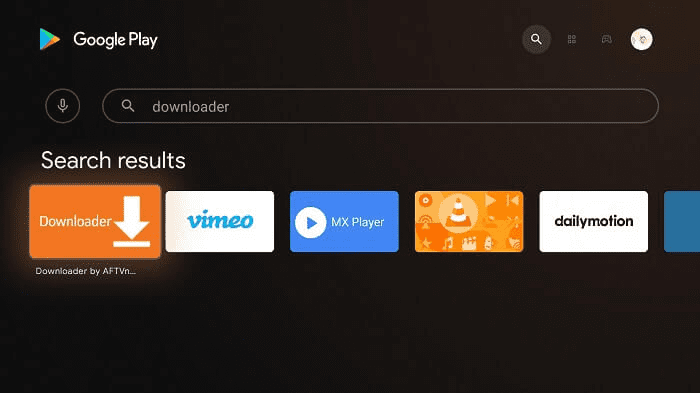 Step 9: Click Install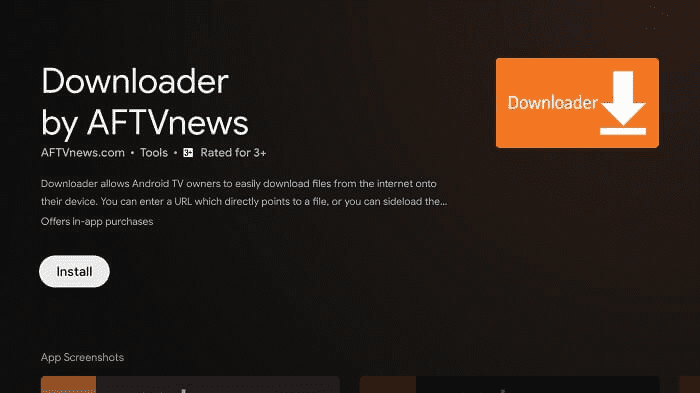 Step 10: Please wait for it to download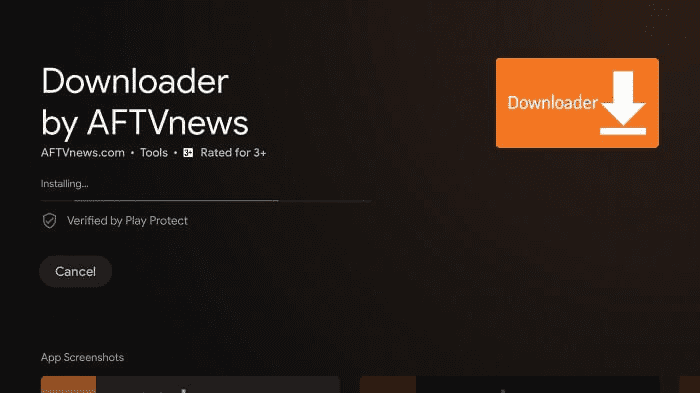 Step 11: Click Open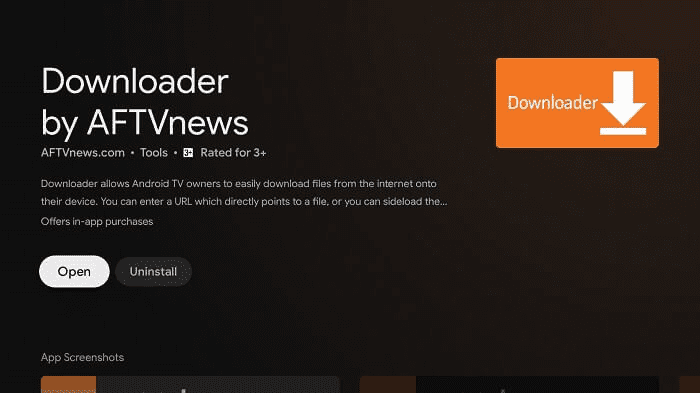 Step 12: Now click Allow to permit media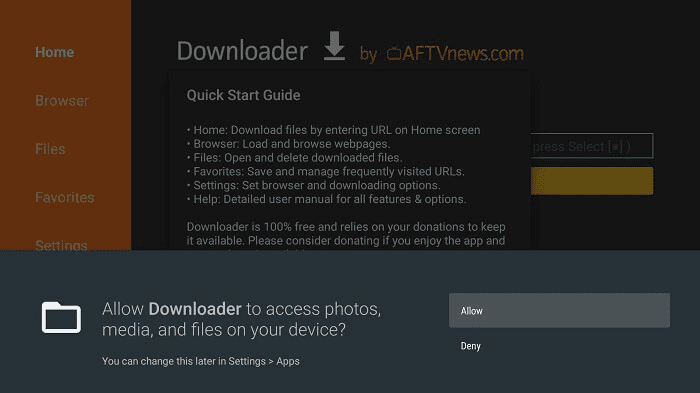 Step 13: Click OK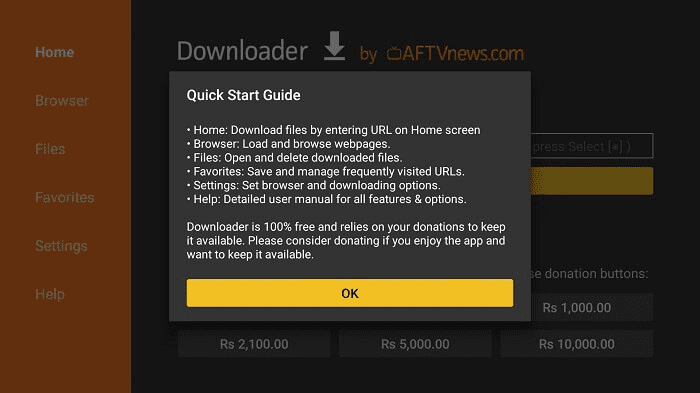 Step 14: Click and turn on APK Auto-Install, a tick sign will show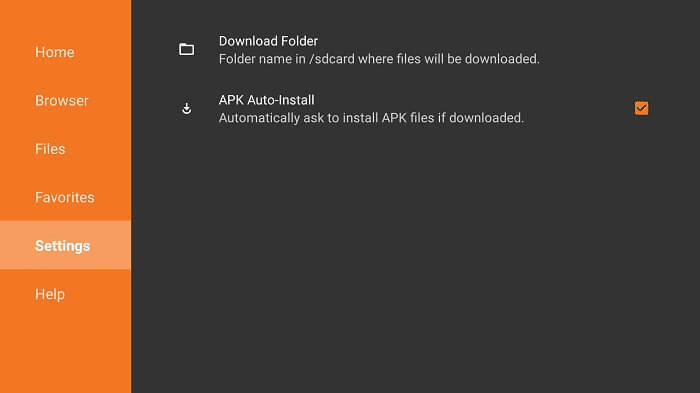 Step 15: Now select the Downloader Home menu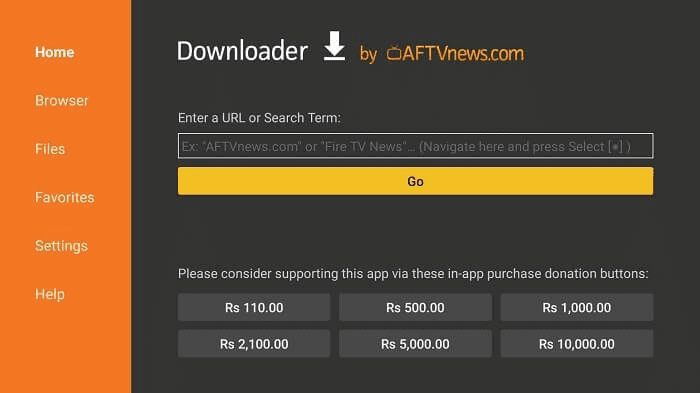 Step 16: Enter this URL ocean.do/dl and click Search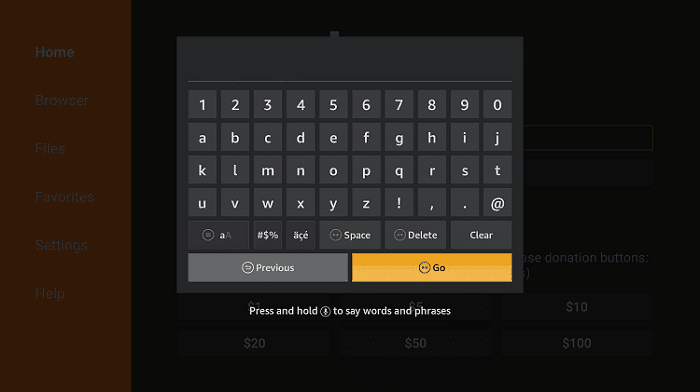 Step 17: Wait for it to download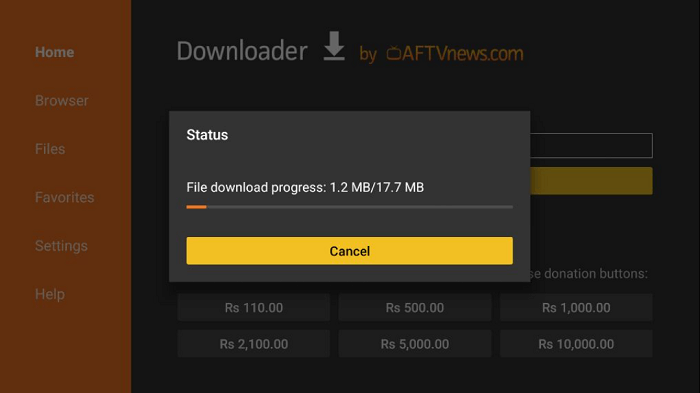 Step 18: When you click Install, this message appears. Click Settings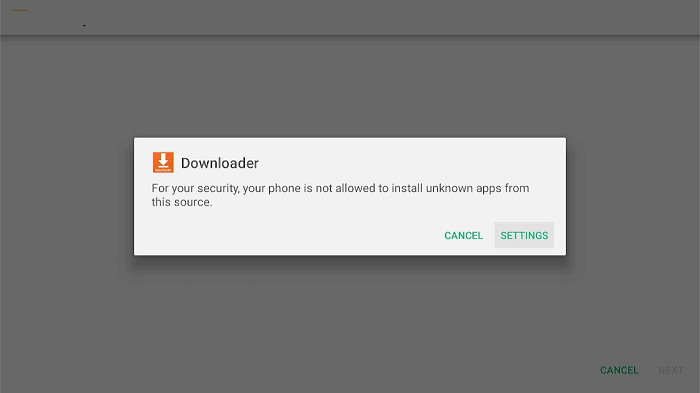 Step 19: The menu will open, click to allow the downloader app to install third-party apks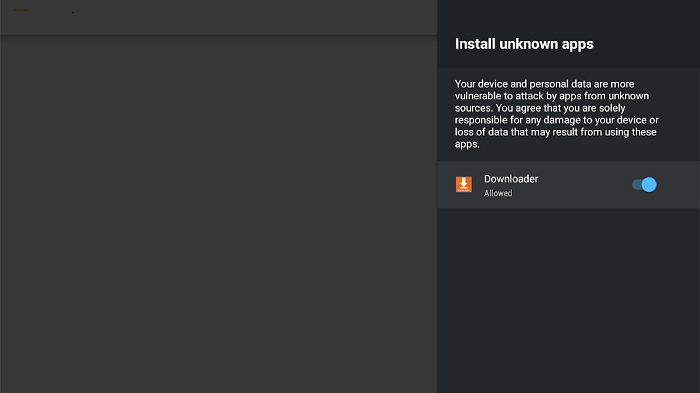 Step 20: Now click Install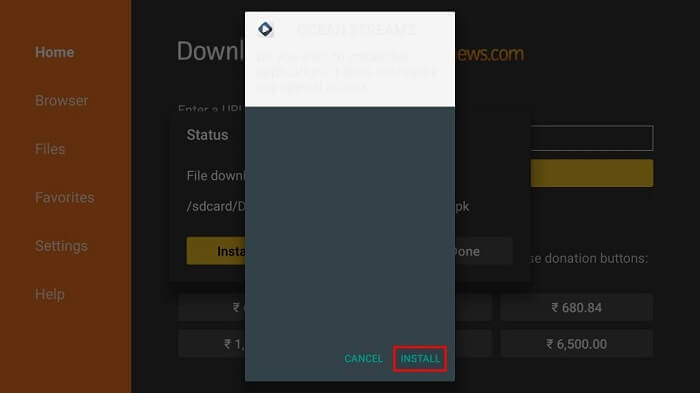 Step 21: Select Done. The app is now installed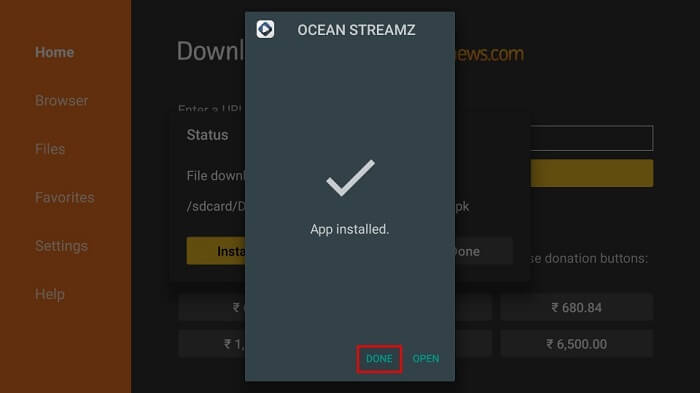 How to Use Ocean Streamz on Mi TV Stick
After the Ocean Stream apk is successfully installed on your Mi TV Stick, it's time to use the app and utilize most of it.
Make sure to install and use ExpressVPN on Mi TV Stick and secure your connection from all kinds of legal threats.
Follow these steps:
Step 1: First of All open the ExpressVPN app and connect to any server to stay anonymous while streaming or any specific server of which you wish to stream live channel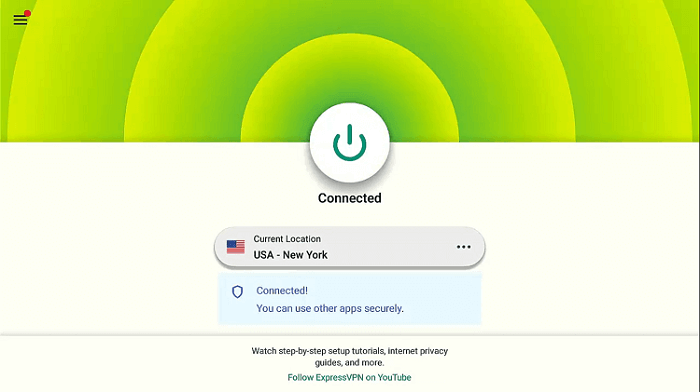 Step 2: Now Click on the Apps menu from the Mi TV Stick Home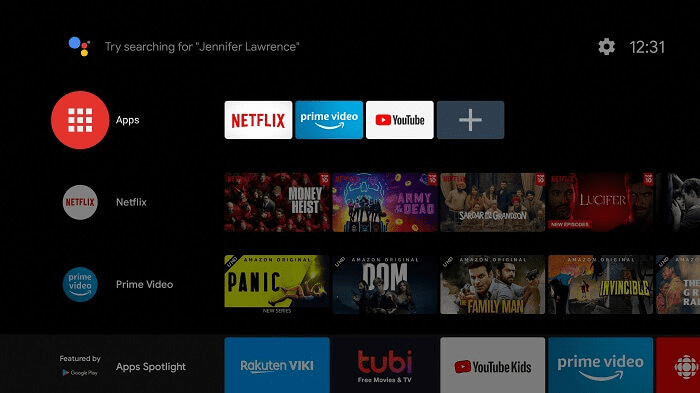 Step 3: Select the Ocean Streamz app from the list and Launch it.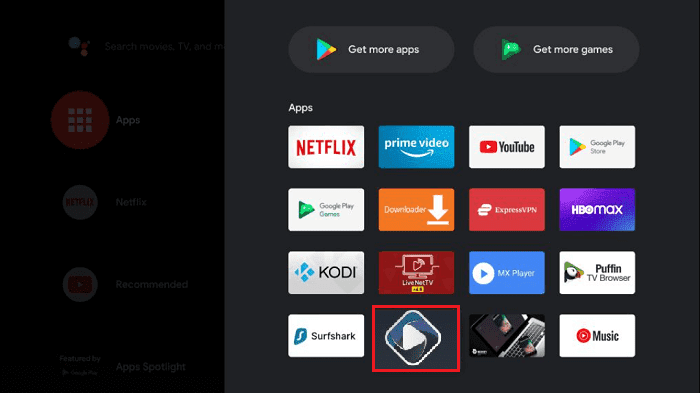 Step 4: Click Allow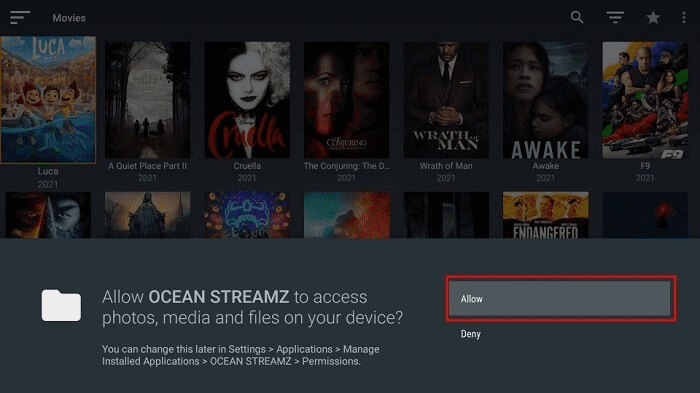 Step 5: This is the interface of the app. Click the menu option from the top right corner of the screen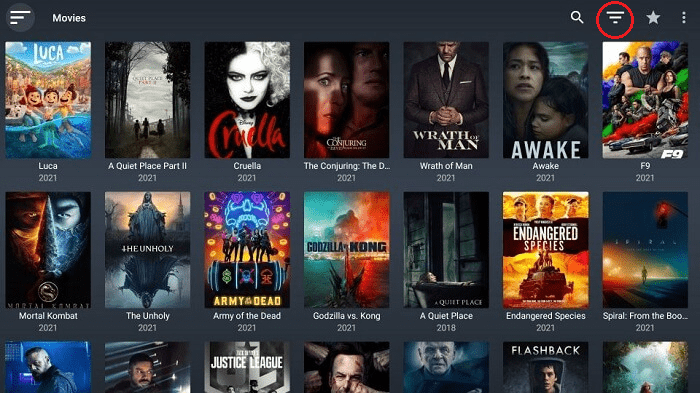 Step 6: Set Genre according to your choice and click Apply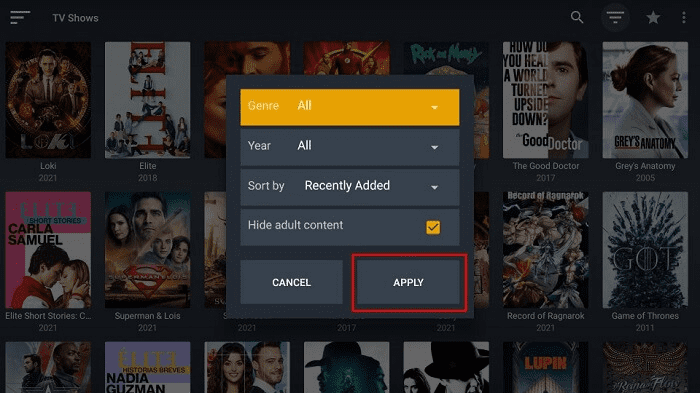 Step 7: Open the Left side menu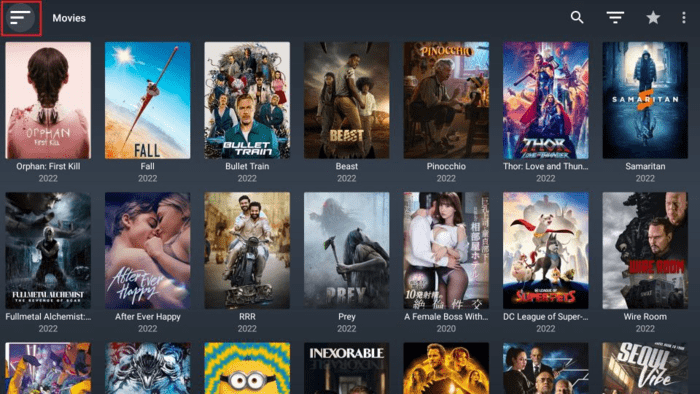 Step 8: You can select the Settings, Movies, TVShows, Live TV categories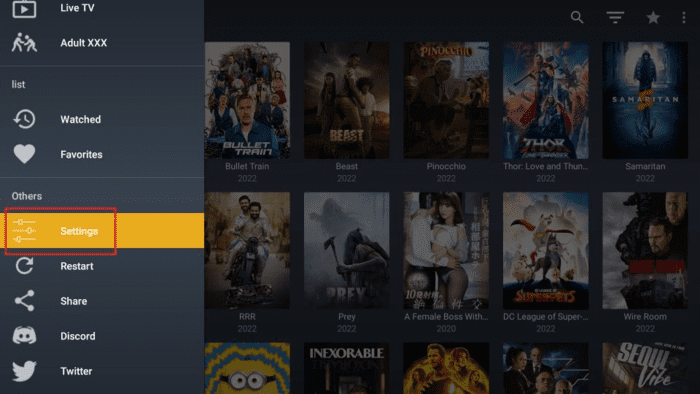 Step 9: In the setting menu, you can customize various features like parental control, Languages, mouse toggle, Real-debrid, etc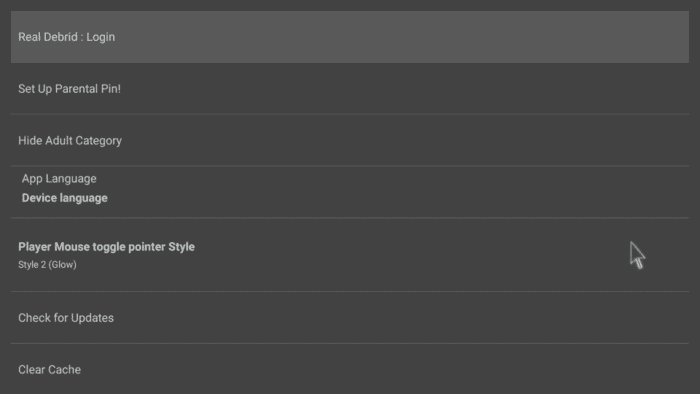 Step 10: When login with real debris you will get premium streaming links for every video, choose any.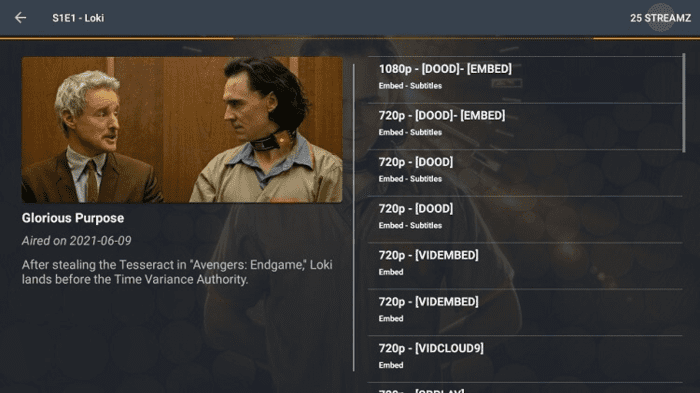 Step 11: Enjoy your desired content for free in HD quality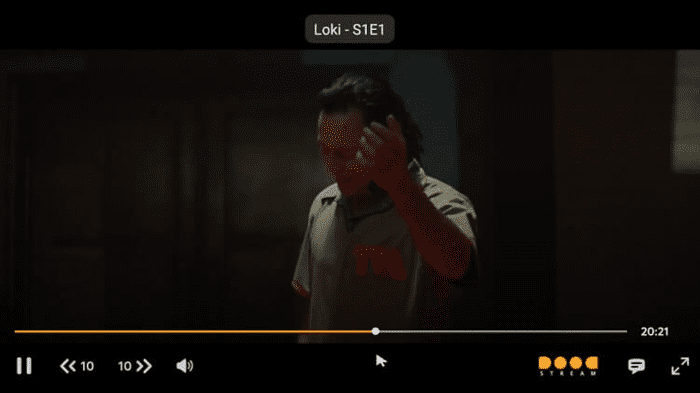 Step 12: Moreover, you can stream tons of live TV channels of different regions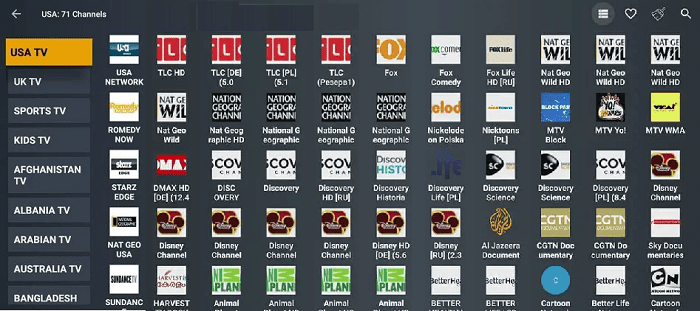 What is Ocean Streamz APK?
Ocean Streamz is one of the world's famous apps to bring forth the latest movies and TV shows that have simple navigation and easy to use interface.
Moreover, Ocean Streamz APK is mostly paired with Real-Debrid in relation to its settings.
The best feature of Ocean Streamz is to give you high-quality links after finding and selecting links from various streaming websites so that it keeps its users satisfied.
In comparison to other streaming apps, we recommend Ocean Streamz as it shows the latest to the oldest movies with HD Quality for free and without having to pay a single penny.
Another reason why Ocean Streamz is recommended is that it works on all streaming devices like Mi TV and Android devices so you won't have to be worried about its compatibility with different devices.
The reason Ocean Streamz is one of our favorite apps is that this application is not supported by ads, which means you can watch anything without being interrupted by ads coming your way.
Furthermore, Ocean Streamz allows filters that make it easy for you to go for the best selection. Some of these categories include TV Shows, Movies, Anime, and Live TV.
You can even filter by selecting genre and year, additionally, it gives you the option to hide adult content which makes this app very flexible for the kids to use as well.
We cannot forget to mention that Ocean Streamz allows you to choose your favorite mouse point style when you go to the settings.
Alternatives – Ocean Streamz APK
Following are the best streaming APKs you can download to watch your favorite shows or movies that can be perfect alternatives to Ocean Streamz.
FAQs – Ocean Streamz
What is Ocean Streamz APK?
Ocean Streamz is a new application that allows you to watch the latest movie and TV shows streaming for free. This application is ad-free and provides you with the newest content.
Is Ocean Streamz free?
Yes. Ocean Streamz is a free application where you are not required to pay a subscription, all you have to do is install the app and stream directly.
Is Ocean Streamz safe and legal?
Yes. Ocean Streamz is legal and safe till you view public content.
Is Ocean Streamz ad free?
Yes. This is the best feature the app provides. It is not supported by ads thus making your streaming smoother and free of pop-ups.
Ocean Stream is compatible with which devices?
Ocean Streamz works smoothly on all devices. It works with MI TV Devices, Firestick, Andriod, and many more.
Wrapping Up
Ocean Streamz is a free streaming service that provides a huge range of video content to stream all around the world. Unfortunately, this application is not available in the Play Store so we have to sideload it.
The app is completely free of cost and free of ads because of which it is loved by the majority, also unlike other applications. Ocean Streamz is compatible with all devices of Andriod and MI TV.
As it offers such a variety of free content, therefore, it is essential to use ExpressVPN to avoid legal licensing issues and copy-right problems.