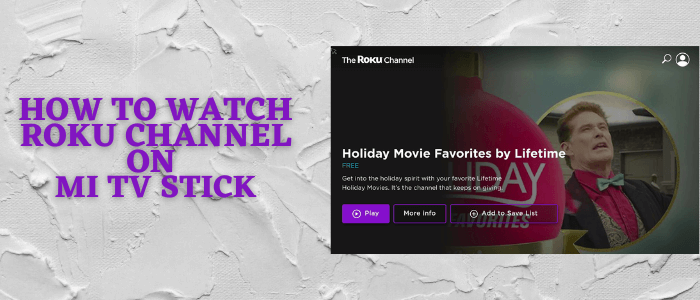 This is a step-by-step guide on how to install and watch Roku Channel on Mi TV Stick and Mi TV Box.
The Roku Channel is the streaming service offered by the Roku streaming device. However, the service is available for all streaming devices including Mi TV Stick.
It is a free and premium service to watch any original series, popular movies, TV shows, and Live News 24/7. It offers popular kids' entertainment content and sports events as well.
The Roku Channel doesn't have an app for Mi TV users yet, but till then, I'll be showing you how to watch The Roku Channel using the Puffin-TV browser.
Roku Channel is limited to some specific regions and if you try to access it outside these regions you will see a geo-block error that says"
"The Roku Channel currently isn't available in your region"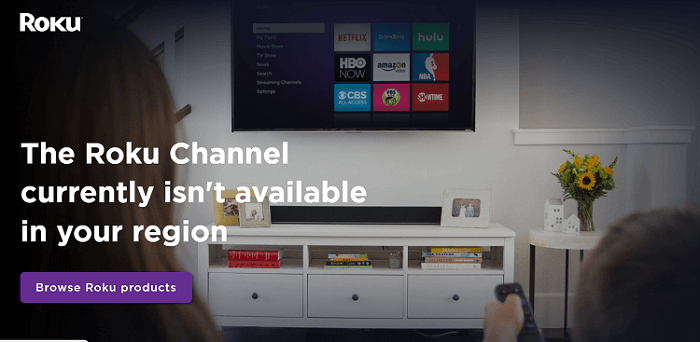 You can see the list of countries where the Roku Channel is available for streaming.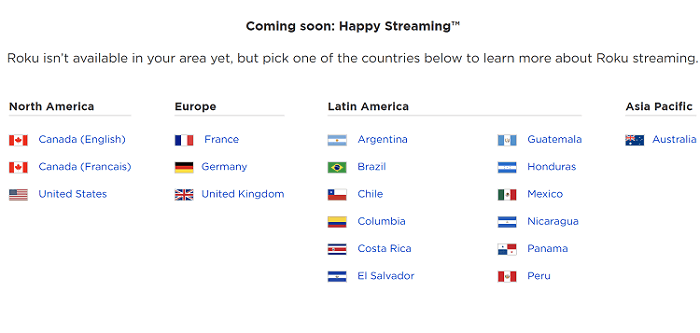 Therefore, it is recommended to use a VPN on your MI TV Stick device to bypass all geo-restriction by connecting to the concerned Server.
Our Recommended VPN – ExpressVPN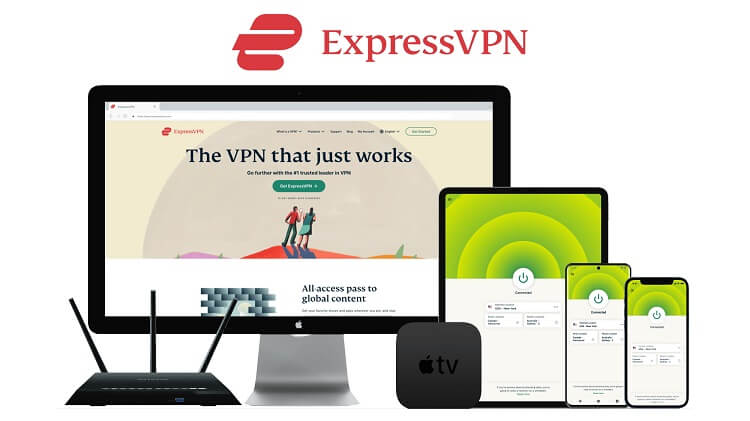 Warning: ExpressVPN is our main choice when it comes to unblocking geo-restricted content OR Streaming free content that is available on third-party APKs. It ensures that your online activities remain concealed from the Government and ISPs.
ExpressVPN offers 3 extra months for free along with a 30-day money-back guarantee. The VPN can work on five simultaneous devices with a single account.  
How to Watch Roku Channel on Mi TV Stick 
To watch the Roku Channel you will first need an internet browser on Mi TV Stick such as the Puffin TV browser.
Before streaming, you will first need to install and use Express VPN on Mi TV Stick and connect to the US server so that you can bypass the geo-restriction easily.
Following are the steps to watch The Roku Channel on Mi TV Stick:
Step 1: On your MI TV Stick Device on the Home screen and select Apps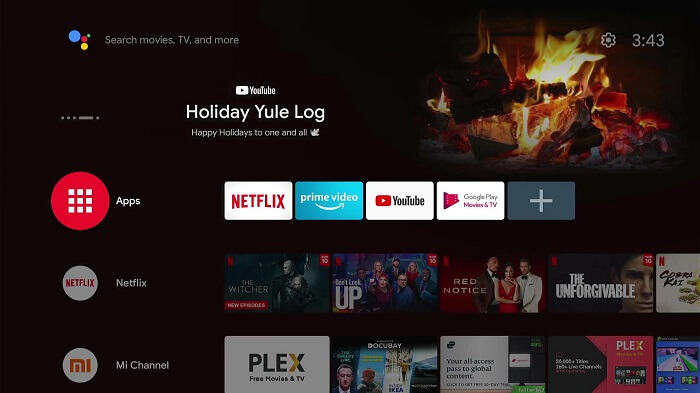 Step 2: You will now click the Get More Apps option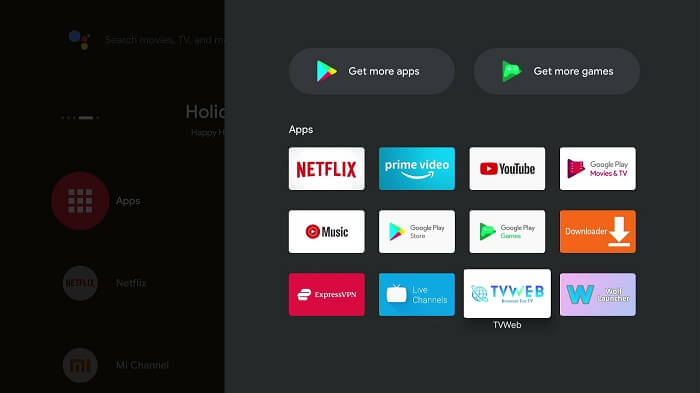 Step 3: Now click on the search icon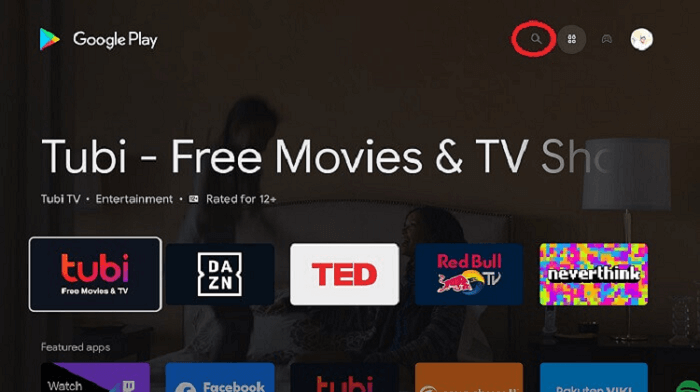 Step 4: Now type Puffin TV-Browser and select from the list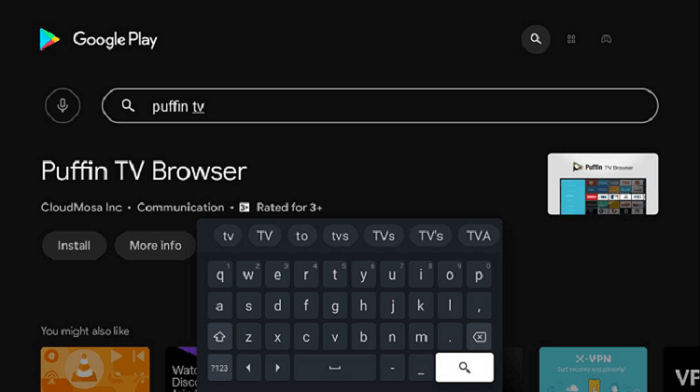 Step 5: Click on the Install button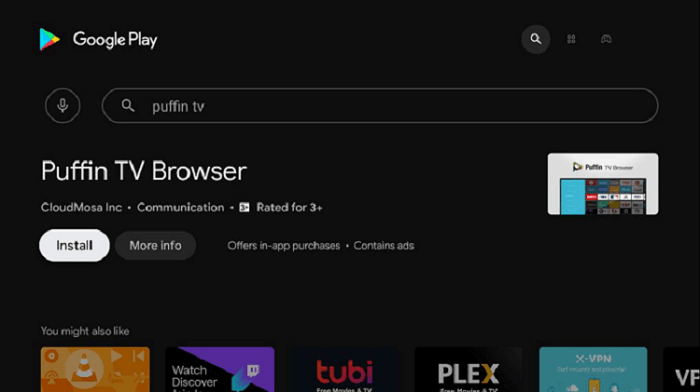 Step 6: Wait for the browser to download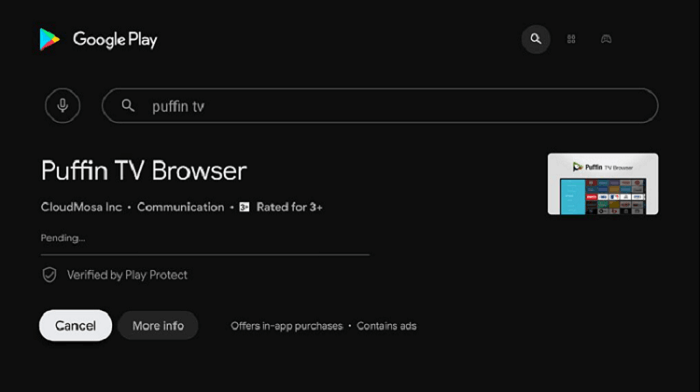 Step 7:  When it is downloaded click on Open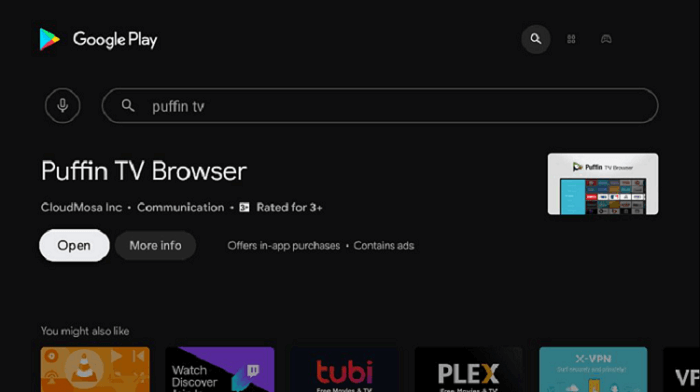 Step 8: Open the ExpressVPN app and connect to the US server or any other server from the available list.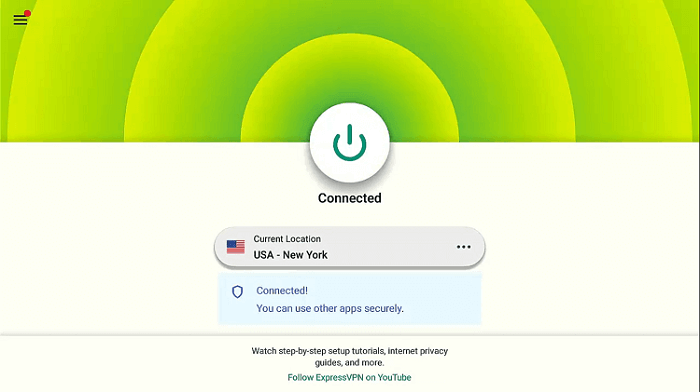 Step 9: When you open it you can see this interface of the Puffin TV browser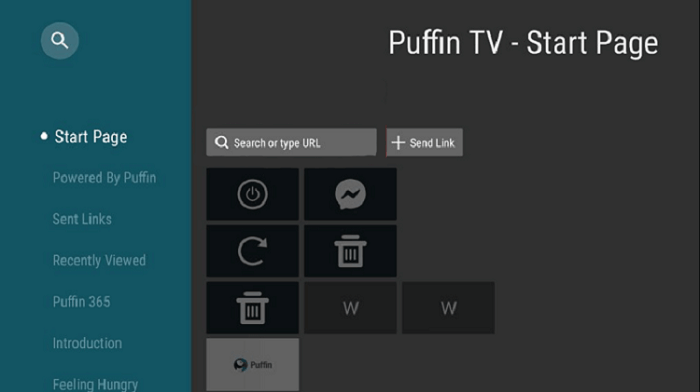 Step 10: The next step is to enter the URL mitvhacks.com/file/roku-channels in the search bar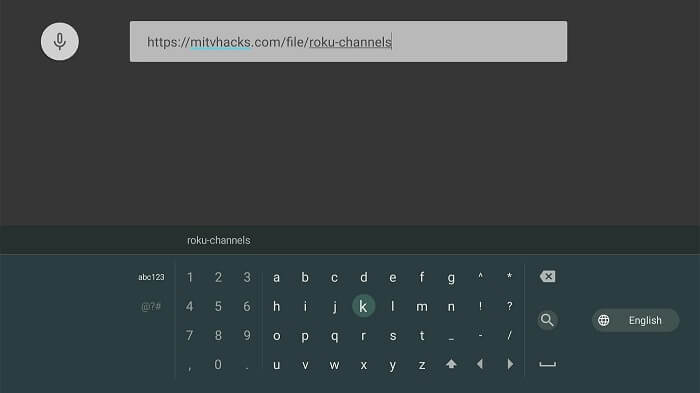 Step 11: The Roku Channel website now opens where you can search and stream any movie or show you like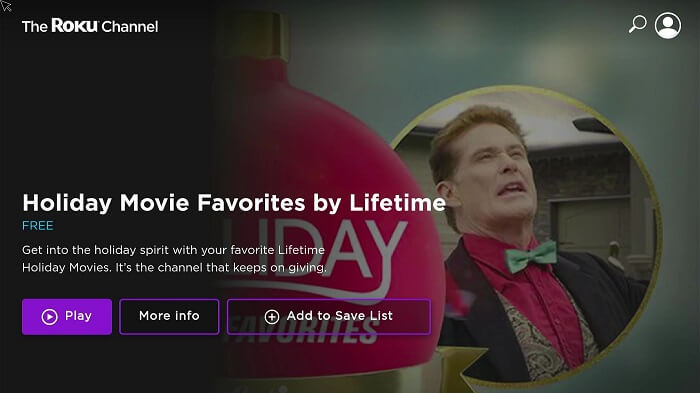 Step 12: To watch any live show you can scroll down and enjoy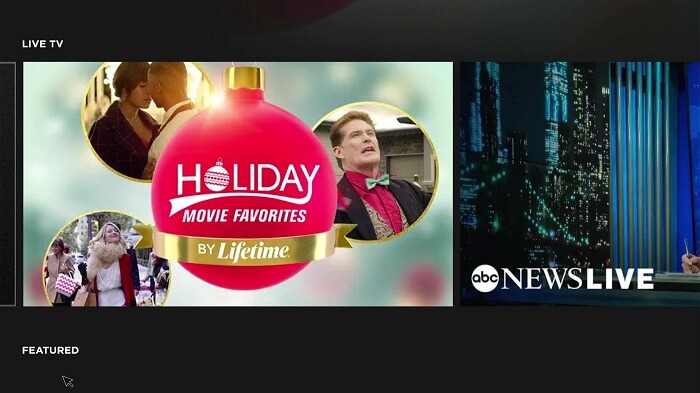 What to Watch on ROKU?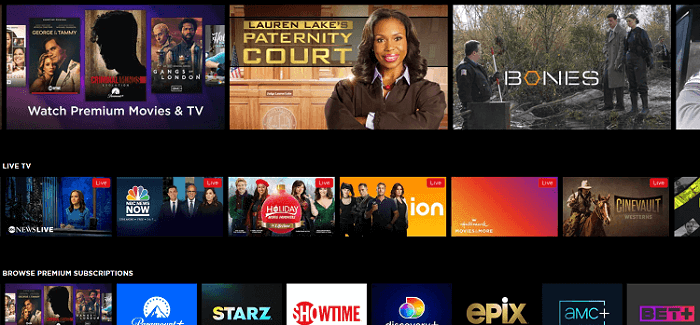 The Roku Channel is replacing the cables at our home for free television. It has a mixed list of Movies, TV Shows, Live TV, etc. without spending extra money.
We have listed down some of the popular Movies, TV Series, and Live TV channels you can watch with a VPN on The Roku Channel:
Movies
You can discover more than 100 movies from the newest to the oldest with all types of genres. It stretches from drama, comedy, thrill, horror, romance, crime, and more. A few of them are:
Reno 911
Most Dangerous Game
Heathers: The Musical
Dummy
The Now
Survive
Zoey's Extraordinary Christmas
This Old House
Spiderman: No way home
Sing 2
Scream (2022)
John Wick series
Jurassic World
The Lord of the Rings
Halloween Kills (2021)
No Time to Die (2021)
Old (2021)
Interstellar
TV Shows
There are 100+ results of the Roku Channel TV Show from where you can watch any of your favorites. A few TV Shows are mentioned below:
Ozark
The demi Lovanto Show
Elba vs Block
The Now
Thanks a Million
You Ain't Got These
Nikki Fresh
Shapes of Pasta
Euphoria
Yellowstone
This is US
Power Book 2: Ghosts
Chicago Fire
Dateline NBC
The Mentalist
Janet Jackson (2022)
Law and Order: Special Victim Unit (1999 presents)
Live Channels
The Roku Channel provides a Live TV Channel guide (EPG) where you can see whatever is running now and whatever will come next.
It may be an action movie, comedy show, game show, or the latest breaking news. For more convivence when you get back to the Roku channel guide it starts from the last channel you stopped watching.
Roku presents you with 200 plus free live channels. Here are a few of them:
ABC News Live
NBC News Now
News Live
News Max TV
Game Show Central
This Old House
Live Now Fox
Adventure Sports Network,
Edge Sport,
ACC Digital Netrowk,
MTV Biggest Pop,
MTV Block Party,
Yo! MTV,
iHeart Country Radio,
Love Nature,
The Jack Hanna Channel,
Outside TV,
Xplore, and many others
Roku Channel Alternatives
Here's a list of services that are considered Roku Channel alternatives:
FAQs – The Roku Channel
Is the Roku channel free?
Yes, the Roku channel is free TV providing you with a wide range of movies, shows, live TV, and podcasts with the latest and the most popular content.
What is available on the Roku channel?
Free as well as paid streaming services are available. It includes Netflix, Amazon Prime Video, HBO Max, Hulu, and more. It has sports channels, news channels as well as kids' programming.
Is Roku Channel legal?
Roku Channel has free and paid channels and is a legal service. With regular channels, Roku provides more channels to subscribe to for entertainment.
Which is better Firestick or Roku?
Looking at the pros and cons Roku is better. It has more to give and unique features to keep the entertainment going on with more channels for free. For more content, you can buy subscriptions also.
Conclusion
We understand The Roku Channel is here to replace the cable in our homes providing streaming in HD quality with diversity in its library on what to watch.
The Roku Channel offers hundreds of movies, TV shows, live channels, and games for further entertainment which makes it better than any other cable and your home.
It is accessible only in a few countries, however, you will require a VPN (like ExpressVPN) which will help you to bypass all the restrictions and Watch Roku Channel on Mi TV Stick from anywhere.